Most Australians Aren't Concerned About The Government's Facial Recognition System
"Not a problem if you're not doing anything wrong."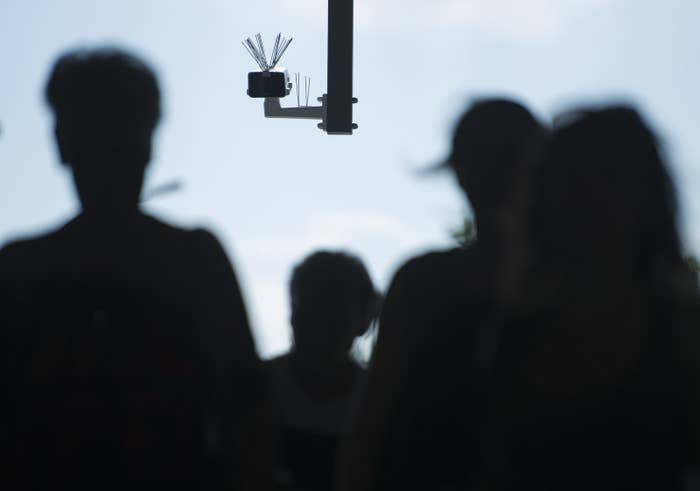 A majority of Australians are not concerned about their driver's licence photo being uploaded into the government's new facial recognition technology — enigmatically titled The Capability — according to a Roy Morgan SMS poll.

The weekend poll of 1,486 Australians aged over 18 found less than a third (32.5%) of respondents are concerned about the announcement last week that the states and territories will allow the federal government to access drivers' licence photos for its facial recognition technology, which is used by law enforcement to investigate crime.
Last week the Turnbull government struck an agreement with the states and territories to allow its facial recognition technology to access the repositories of drivers' licence photos around Australia when investigating crimes that carry a maximum jail term of three or more years.
CCTV footage can be uploaded into a database to match a face in a crowd to a driving licence or passport photo.
When asked "Under anti-terror measures State Governments will provide driver licence photos for mass facial recognition technology. Does this concern you?" most respondents said they were not concerned.


Those who were more likely to care were Greens voters (59%), followed by voters of other minor parties (51.5%) and ALP voters (33.5%). Coalition voters were least likely to be concerned about the technology (19%).
Contrary to the popular belief that younger people are less concerned about privacy because of what they post on social media, the survey found that those aged 18-34 were more likely to be concerned about the facial recognition technology than older demographics.

One respondent who supported the technology argued it would be a "good thing" if it helps fight terrorism.
Another said: "Because people who don't do bad things have nothing to hide. What are they going to do about burqas?"

"I have nothing to hide — my face is an open book for the world to see," a further respondent wrote.
Those who were concerned about the system and its impact on privacy often cited George Orwell's Nineteen Eighty-Four and Big Brother.
"It's a lack of privacy and a surveillance big brother state," one said,
"I don't trust government and bureaucracy not to abuse it," another person told the polling company. "It's a step towards totalitarianism."
The system has been in operation for a couple of years, and has already had access to passport photos, meaning about half of all Australians have their photos included in the system. Drivers' licence photos will be added in the future.

The government sought an independent privacy impact assessment (PIA) on the inclusion of passport photos last year, and released a summary of that report at the end of last year.
The summary states that the report found "privacy risks and public concerns can be expected to mount with the increasing use of the facial verification service", but declined to explicitly state what the concerns and risks were, or recommendations may mitigate them.
When BuzzFeed News asked the attorney-general's department for a copy of the full report on how the system had impacted the privacy of Australians, the department indicated that the report was private.
"The full text of the PIA is not able to be released at this time as it provides sensitive details about aspects of the system," a spokesperson told BuzzFeed News.
BuzzFeed News has filed a Freedom of Information request for the report.