This Christian Lobby Group Is Fighting A Proposal To Ban Gay Conversion Therapy
The practice is widely condemned by medical professionals.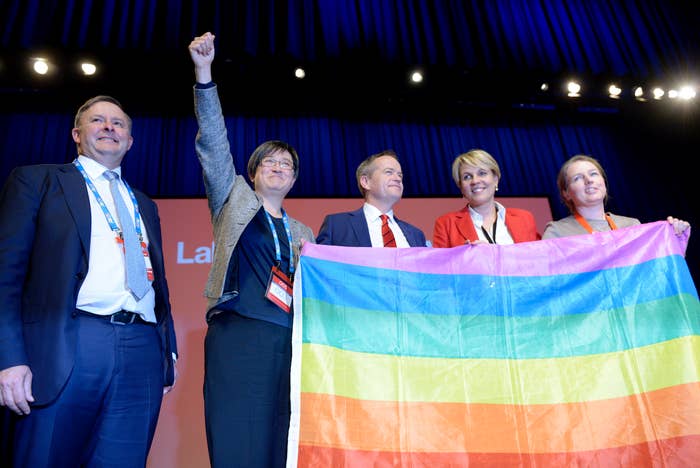 The lobby group claiming to represent Australia's Christian community has once again defended the practice of gay conversion therapy, claiming parents should be able to "counsel" kids out of being lesbian, gay, bisexual or transgender.

Conversion therapy is opposed by the Australian Psychological Association, the Australian Medical Association, the United Nations, and other health bodies.

A Columbia Law School project collating conversion therapy research found that among people who had undergone such treatment, there was a prevalence of depression, anxiety, social isolation, decreased capacity for intimacy, and suicidal thoughts and behaviours.
The practice is not as common as it was in the past, but still exists in some parts of Australia. Many of those that previously practiced conversion therapy now encourage same-sex attracted people to live celibate lives instead.
But the new head of the Australian Christian Lobby, Martyn Iles, has defended the practice. In a blog post last week, Iles said "conversion therapy" was an Orwellian phrase, and the argument that sexual orientation cannot be changed was "rather a problem for the Christian gospel".
"The truth is that under this ideology, someone's subjective feelings about their sexuality or gender cannot be questioned, contradicted, counselled, or changed – even if the person were to desire help to change," he said.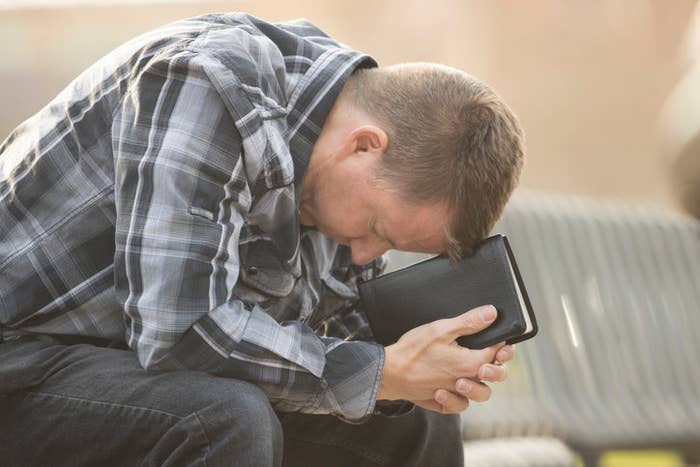 Ahead of Labor's national conference in December, the party's draft policy platform to be debated at the conference states that Labor "opposes the practice of so-called conversion and reparative therapies on LGBTIQ+ people and seek[s] to criminalise these practices".

Iles said that if a girl thought her "14-year-old best buddy was actually her lesbian girlfriend" parents would be powerless under this policy to say otherwise or seek counselling for her.
"I hate to say it, but if these proposed laws see the light of day, children will be removed from Christian parents. Worse – Christians won't be fit to parent unless they submit to the state's teaching on sexuality and gender. Christian parents will become criminals and psychological and domestic abusers."
Labor's shadow health minister, Catherine King told BuzzFeed News that conversion therapy has been thoroughly discredited and is dangerous.
"Homosexuality is not some kind of disorder that requires a cure," she said.
"The Australian Christian Lobby's claim that Labor's stance is somehow 'totalitarian' is patent nonsense. Their scaremongering on this issue has no more credibility than their failed campaign against same-sex marriage."
Greens senator Janet Rice said LGBTIQ people do not need to be "converted".
"We know that LGBTIQ young people already suffer worse mental health than heterosexual young people," she said. "LGBTIQ young people should receive support and understanding, rather than being funnelled into vicious programs that use shame and fear as 'conversion' tactics in the name of religion."
The Victorian Liberal Party in April was set to debate a motion calling for a state ban on conversion therapy to be overturned. The motion was pulled from debate after news reports on it.
Health minister Greg Hunt then got into a fiery debate on the ABC about whether the issue should be debated in the first place.
"Do I think there should be a practice of that?" Hunt asked. "No." But people should be able to debate it, he argued at the time.

Labor and the Greens have called on the federal government to ban the practice.
"[Prime minister Malcolm] Turnbull and Hunt should show some leadership and work with the states to outlaw it," King said. "If they're too weak to do that, I will work with the states to implement a ban if I'm lucky enough to become health minister."
"Prime minister Turnbull and health minister Hunt urgently need to lead the conversation and work to stamp out this harmful practice once and for all," Rice said. "This means working with states and territories, engaging with experts and listening to survivors."
It is not the first time the Australian Christian Lobby has argued for keeping gay conversion therapy legal.
BuzzFeed News asked the group's former managing director, Lyle Shelton, about the ACL's position on it last year during the same-sex marriage postal survey. Shelton prompted outrage from LGBTI groups and others for stating parents should be able to send their kids to conversion therapy.