This post has not been vetted or endorsed by BuzzFeed's editorial staff. BuzzFeed Community is a place where anyone can create a post or quiz.
Try making your own!
6 Ways To Incorporate Pantone's Greenery Into Your Home In 2017
If you are at all up with the latest trends, then you probably know that Pantone's Greenery is the color of the year. This beautiful green gives off a very nature type of vibe, that adds in a level of sophistication and flair, without making a room too serious or drab. And while green may not seem like the most conventional color to use in your home. It actually can add a beautiful element by just incorporating it through the décor. In this article we will show you six different ways you can decorate your home with 2017s color of the year.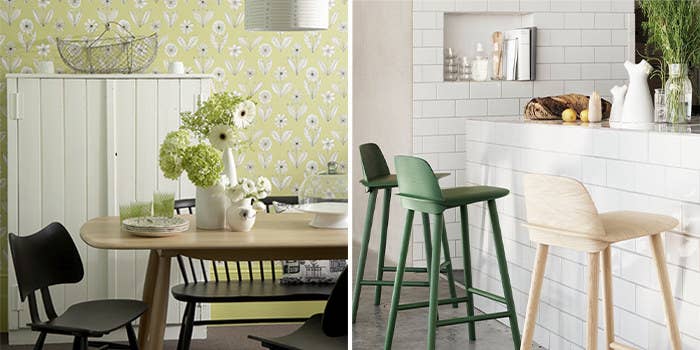 The biggest key to using the color greenery is to not overuse it. While it's a beautiful color, it needs to be handled delicately and by having to live you can overpower any one room. So, we will show you how to best balance and how using complementary colors, and how you can incorporate it as more of an accent color to really help make any room pop.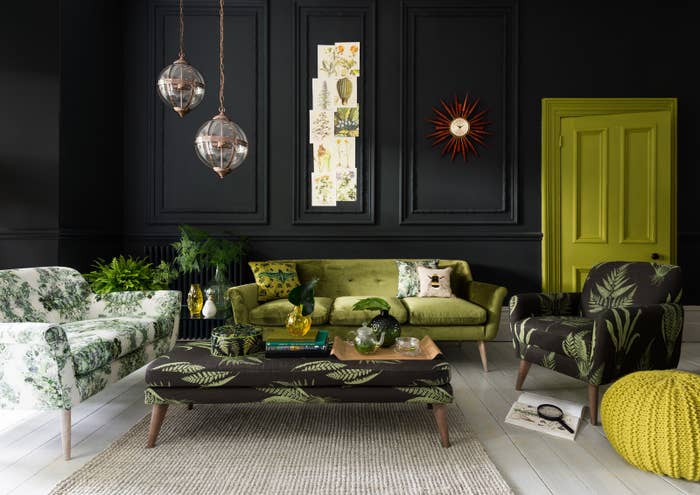 One way you can incorporate the feeling of greenery, without actually using the bold color, is by using wallpaper that's just a few shades lighter. This will bring in a softer green, that still looks striking, but gives the room a softer look. As opposed to the bold look you'd get from using the full greenery shade. You can complement this look with off white wood furniture, natural wood furniture, and another solid complementary color such as black.
A third way you can use greenery in your home is by adding it into your kitchen. More specifically, adding in green stools to give your kitchen a pop of color, without it being overwhelming. An awesome kitchen combination could be white faux stone panels on the counter faces and walls, with your green stools, and stainless steel appliances. White faux stone panels add in texture, but give a striking bright backdrop for the beautiful and bold greenery.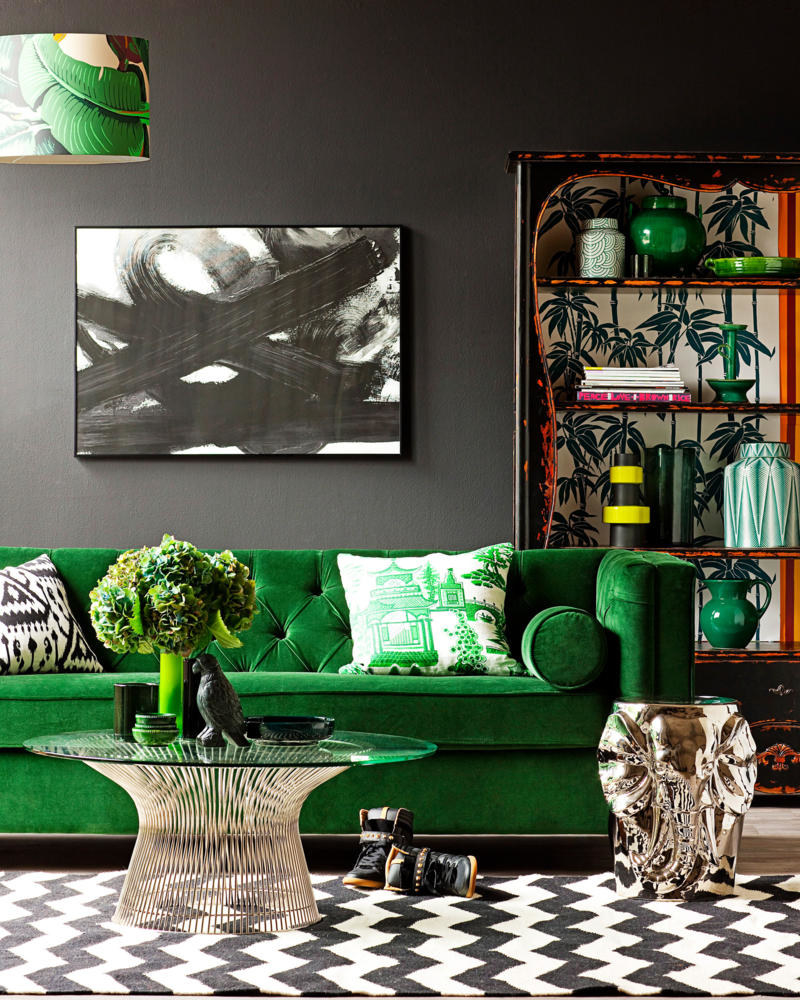 Finally, use greenery in your bathroom. This is also a place where you can have fun with this color. For instance, incorporate greenery into your bathroom by doing a backsplash of green tile. This will brighten up the space, as well as give it a sophisticated wow factor. Again, just make sure you compliment it with a lot of white and neutrals.
No matter how you decide to incorporate greenery into your home, we just know that if you do, you won't be disappointed. It's a beautiful color that is sure to add flair and fun no matter what avenue you decide to take. Happy decorating!