The Challengers trailer has finally dropped. Director Luca Guadagnino made headlines last year when he cast Zendaya alongside West Side Story's Mike Faist and The Crown's Josh O'Connor in the film.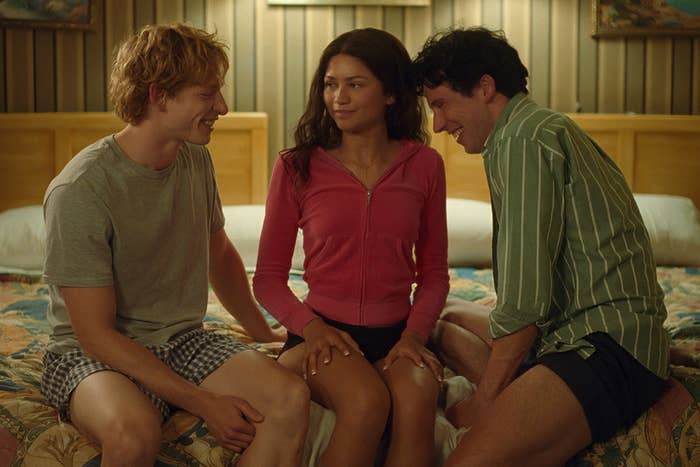 Little was initially known about the movie, other than it would follow a love triangle in the world of professional tennis with Zendaya as Tashi, Mike as her husband Art, and Josh as her former boyfriend Patrick. All three characters are tennis stars.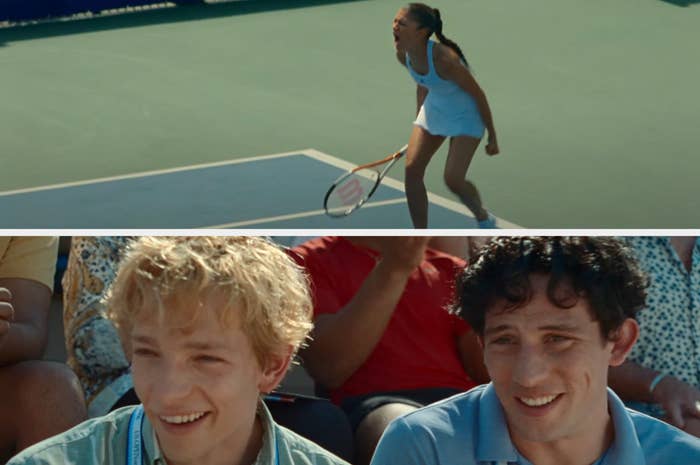 As it turns out, there's a whole lot more going on in the film, as the trailer makes clear. Tashi was once a promising athlete who, it seems, steps away after a serious injury and becomes Art's coach.
But the love story may be more complicated than it seems, as Josh and Tashi (and potentially even Art and Josh?) have a romantic history.
It's a Luca film, so the eroticism and thriller-like qualities are high.
The trailer quickly became the talk of the internet Tuesday.
Are you excited for the movie? Let us know in the comments!