2.
Tropical storms, let alone hurricanes, are uncommon in Southern California. According to the Associated Press, Hilary was the first tropical storm in the region in 84 years. Here's a photo from a National Oceanic and Atmospheric Administration satellite of the tropical storm reaching Mexico and Southern California on Sunday: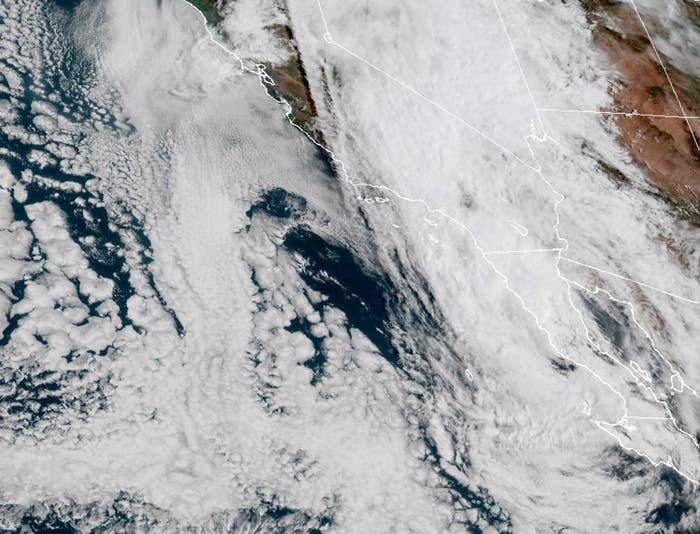 3.
Ahead of the tropical storm's arrival, locals quickly sprung into action. In Long Beach on Friday, a sand berm was built on the beach.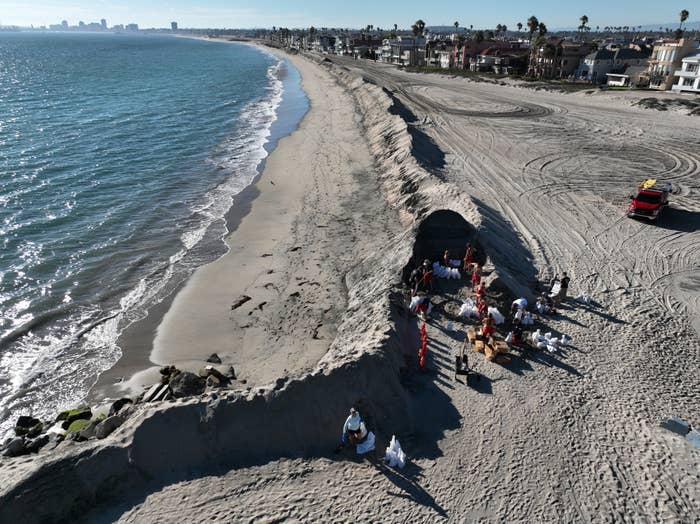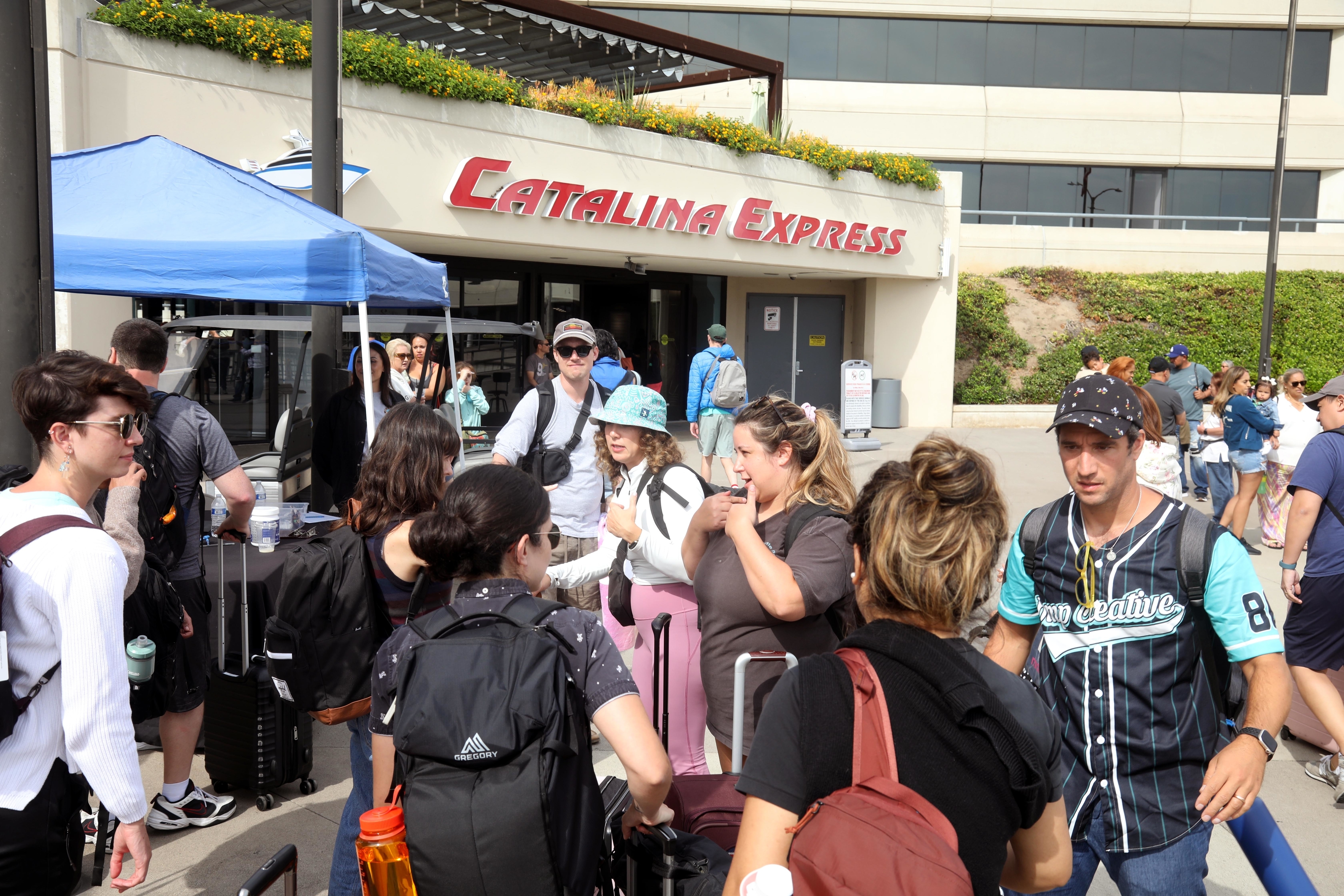 5.
As the tropical storm arrived in Southern California, hazardous conditions quickly formed, including fallen tree branches as seen here in Cathedral City.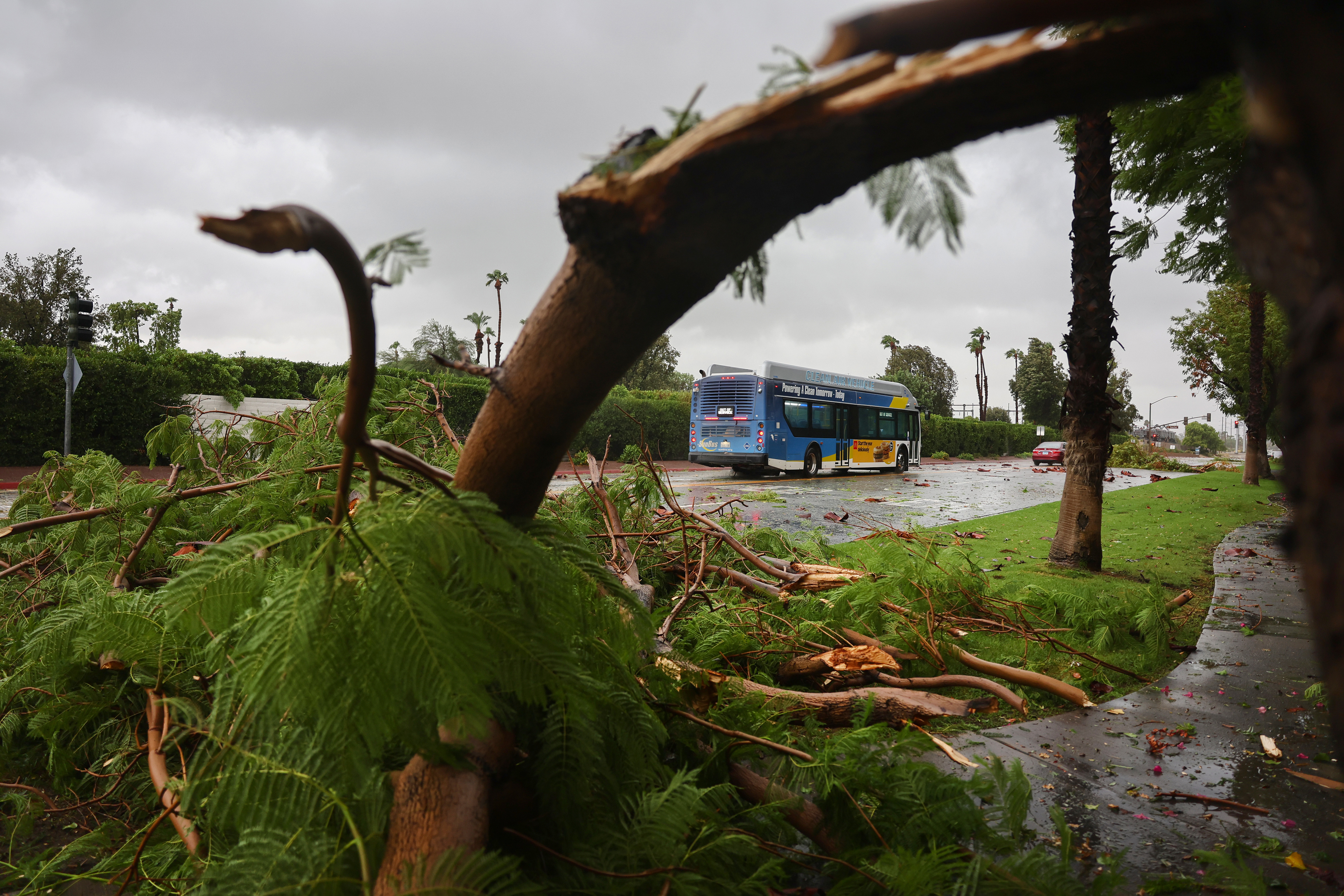 6.
The tropical storm's intense rainfall caused flooding throughout the region. In Rancho Mirage on Sunday, workers tried unclogging a street drain.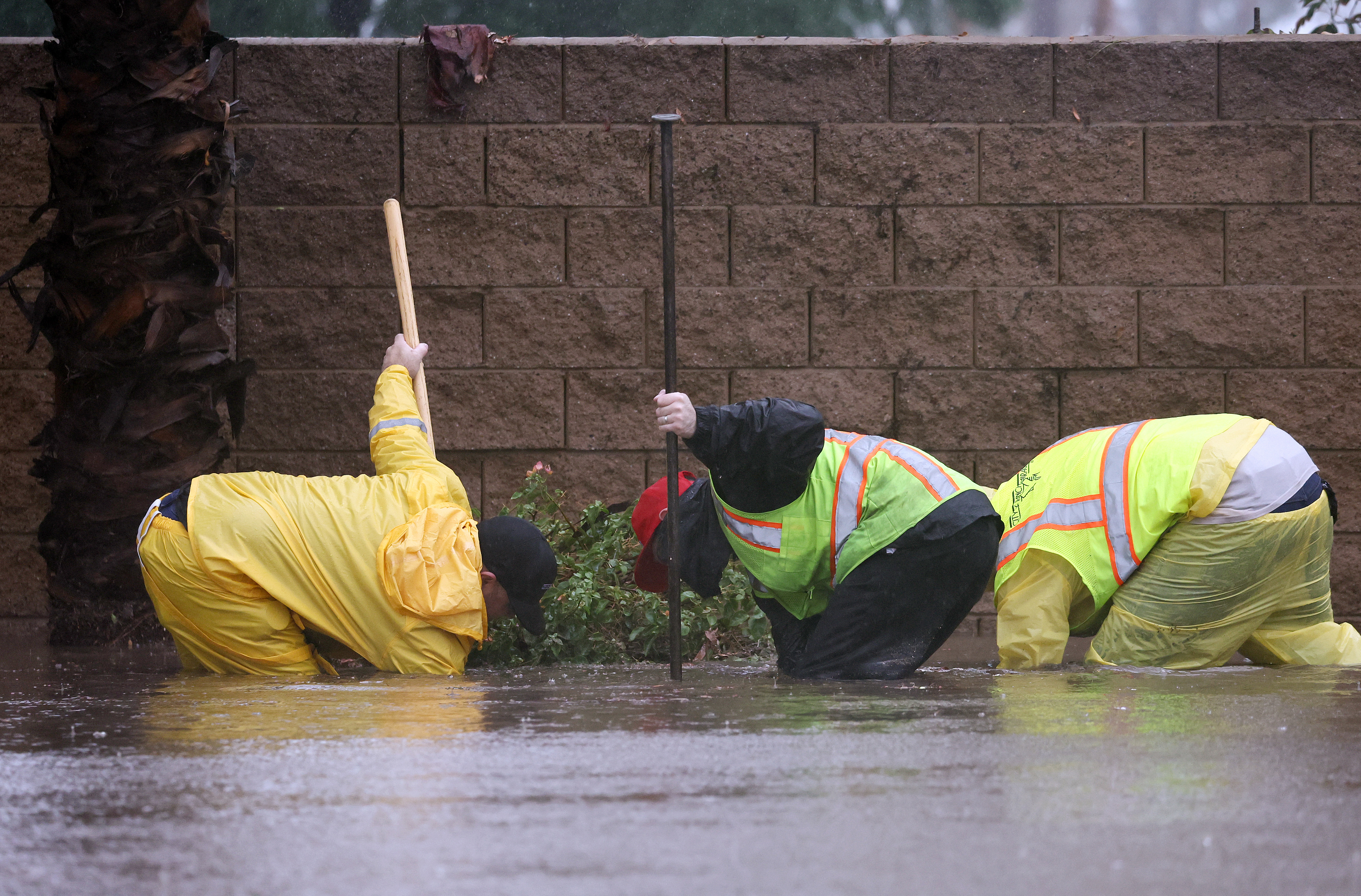 7.
Winds surged through the region, including in Palm Desert.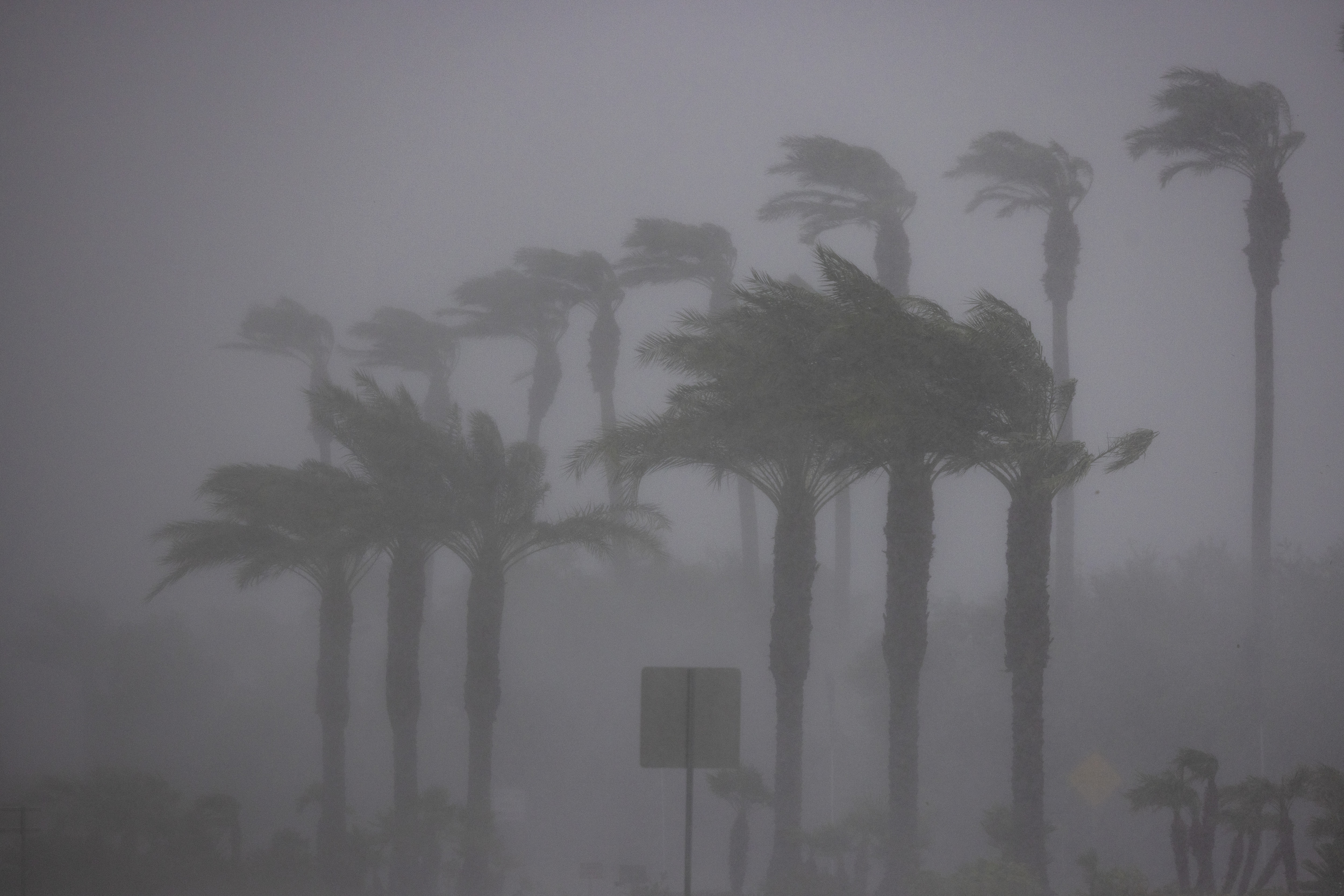 8.
In Los Angeles, water quickly rushed through the Los Angeles River.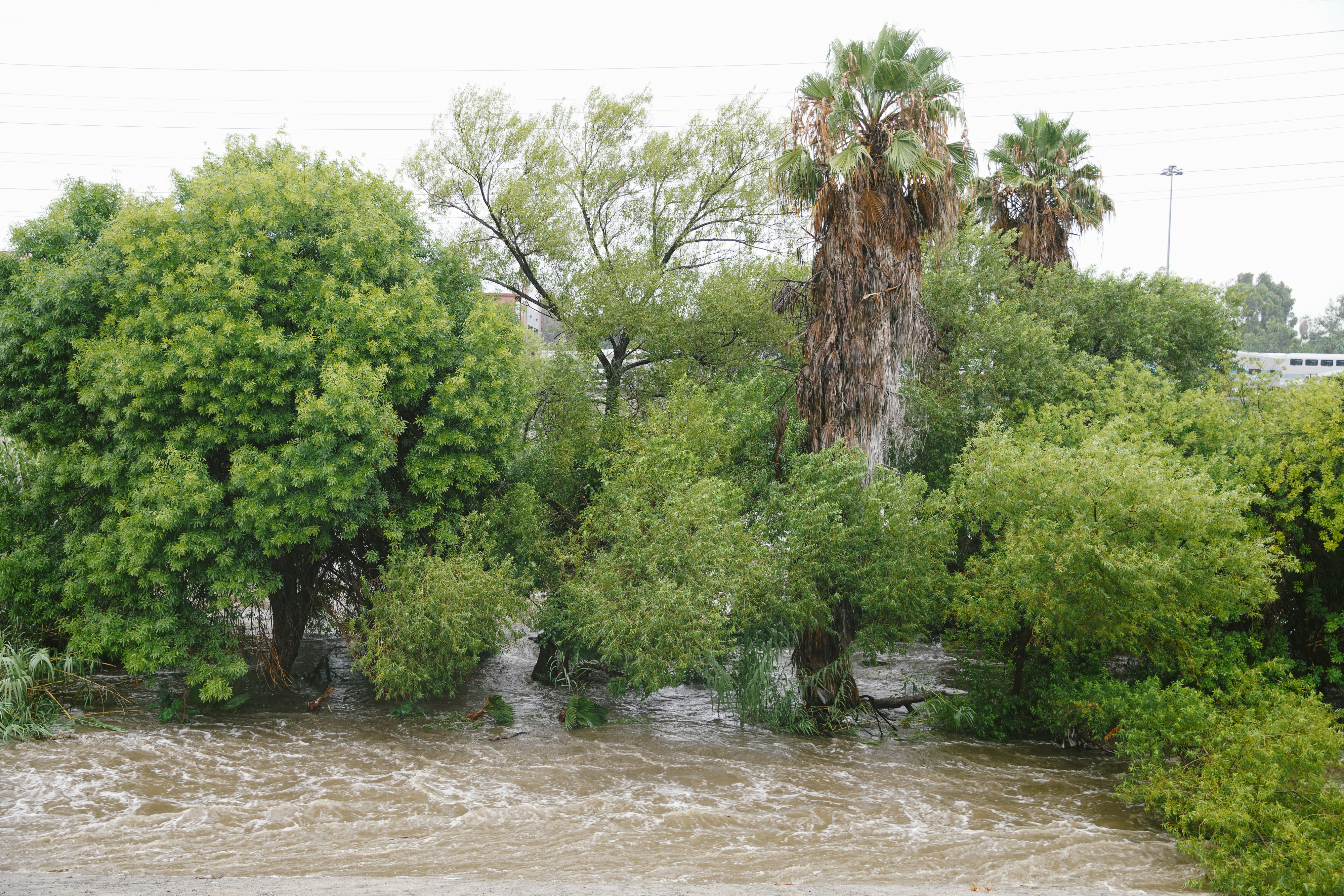 9.
Still the tropical storm didn't stop some surfers from catching waves, including one in Orange County on Sunday.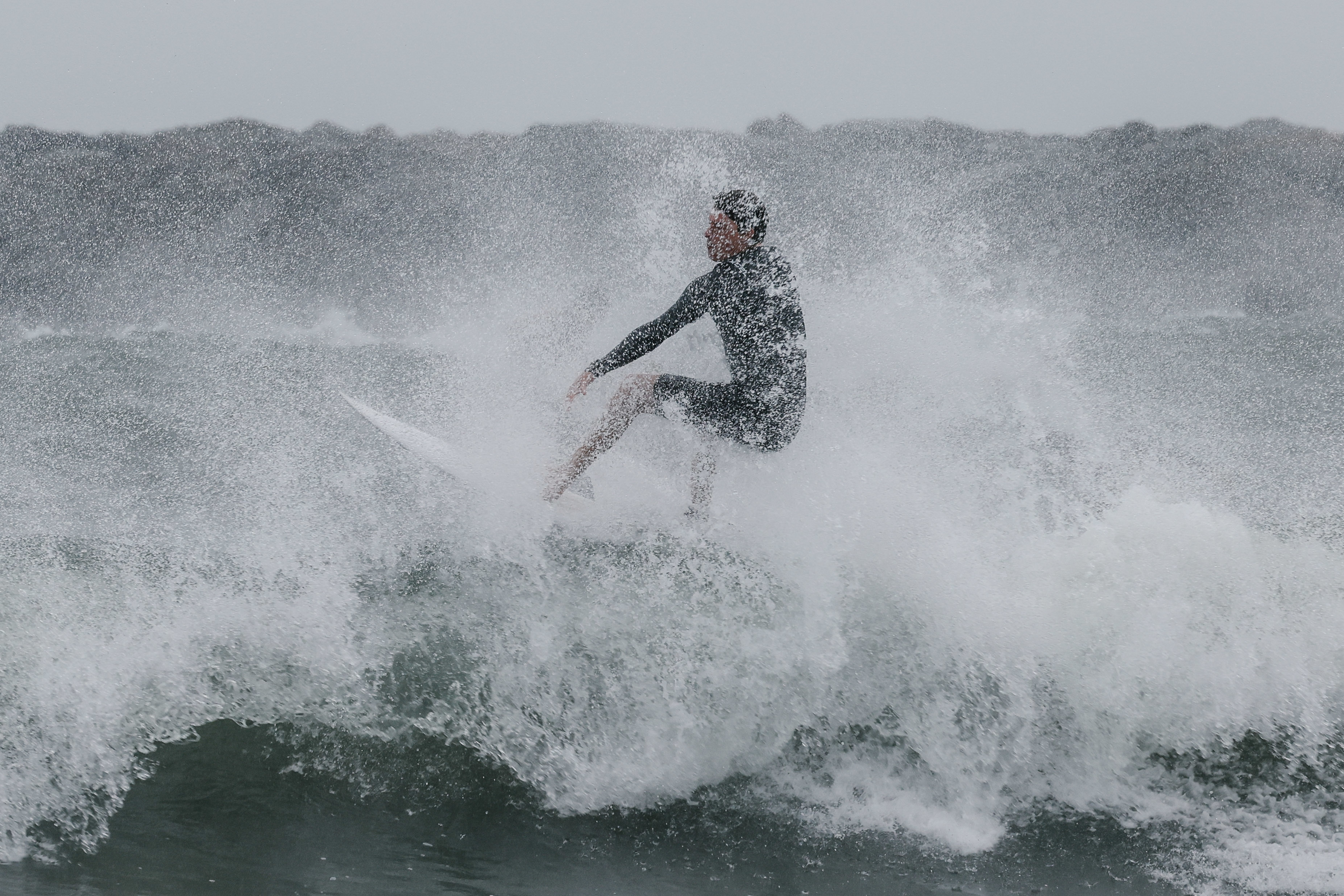 10.
Others on Hollywood Boulevard in Los Angeles braved the conditions.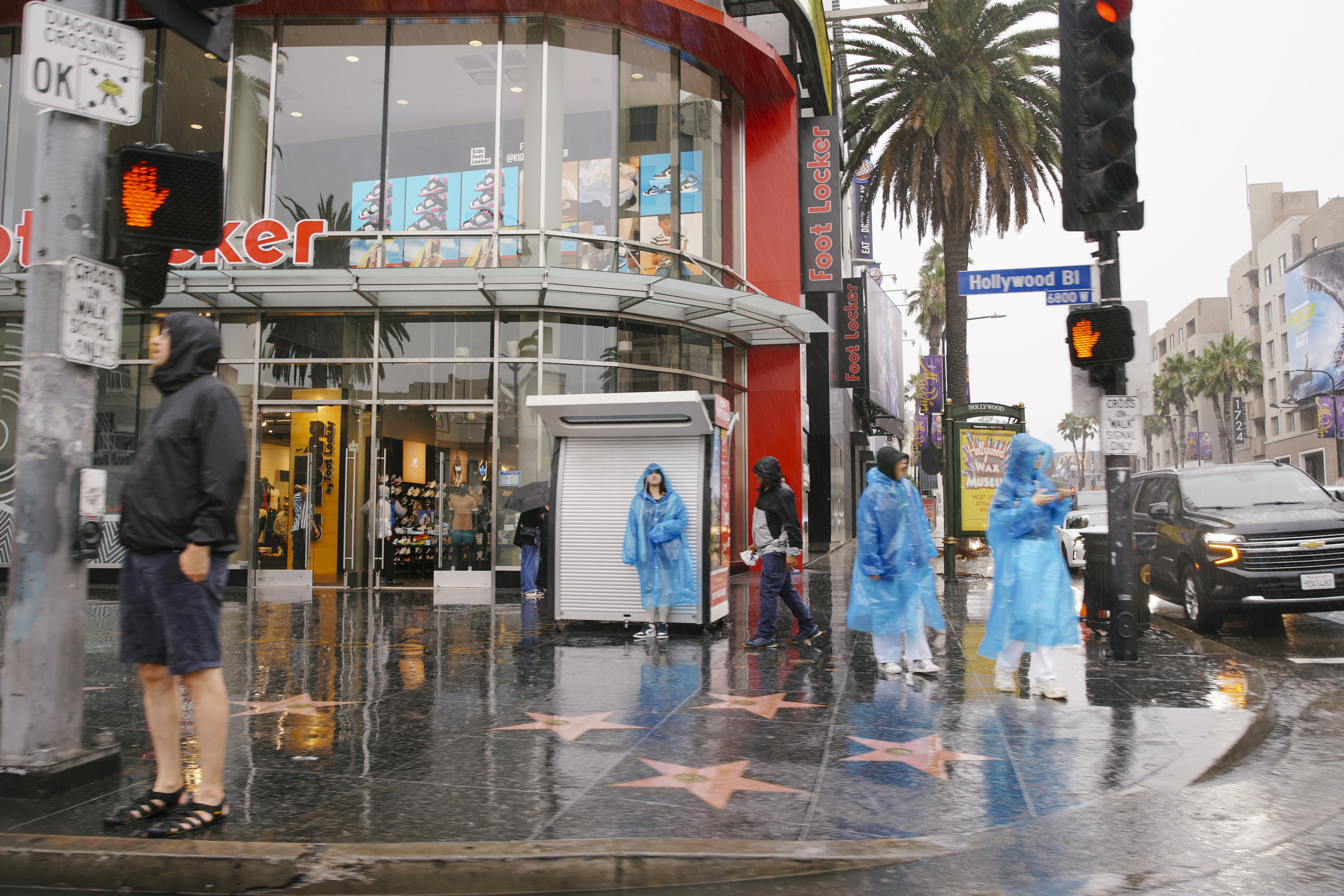 11.
By Monday, assessments of the tropical storm's impact were in full swing. The National Weather Service Los Angeles reported "virtually all rainfall daily records have been broken thus far" in the area. Sunday was the "wettest" day on record in August for areas including San Diego, Oceanside Harbor, Vista, Escondido, and Palm Springs.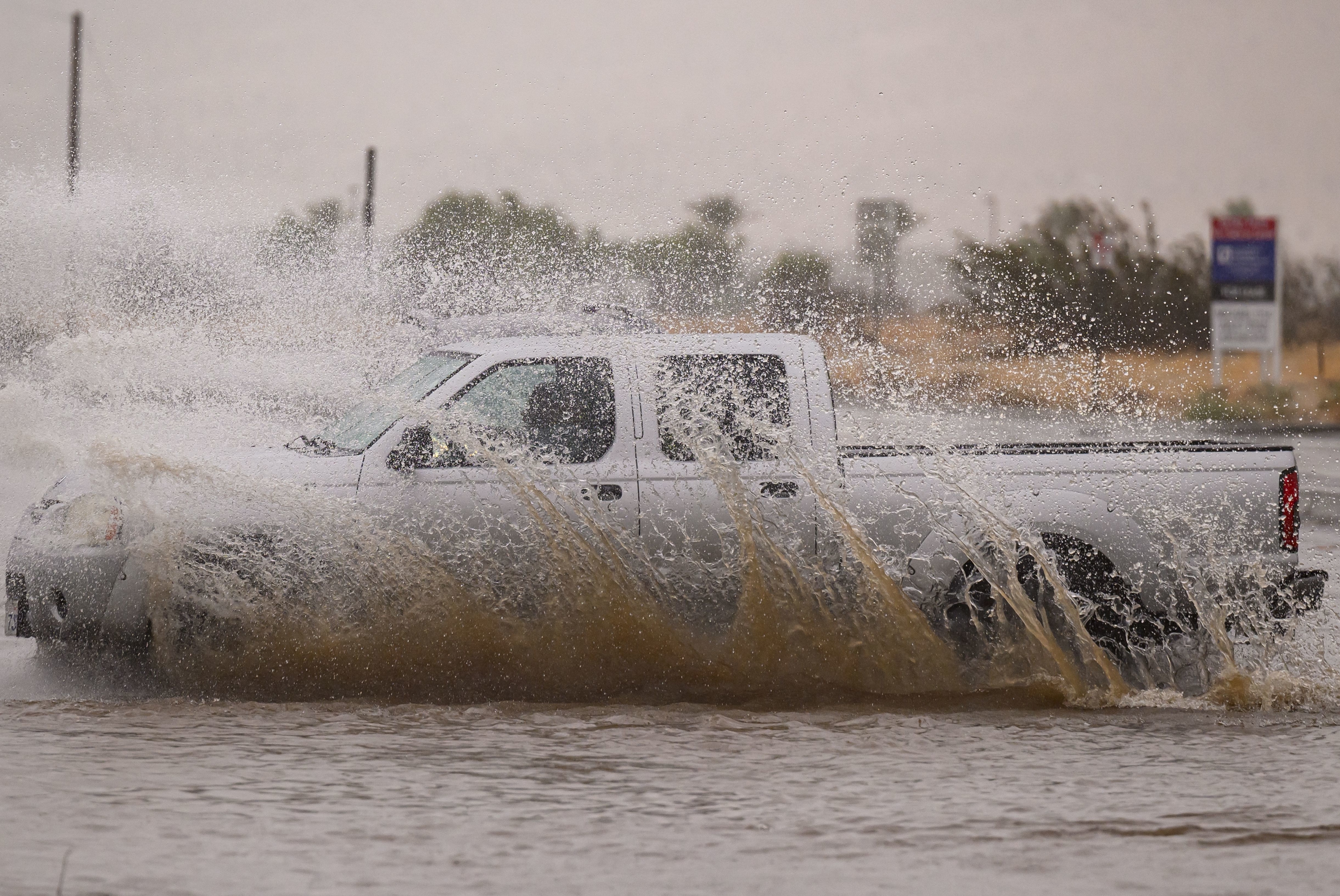 12.
Here's what part of Interstate 10 in the Coachella Valley looked like on Monday. Flooding and mud covering parts of the highway: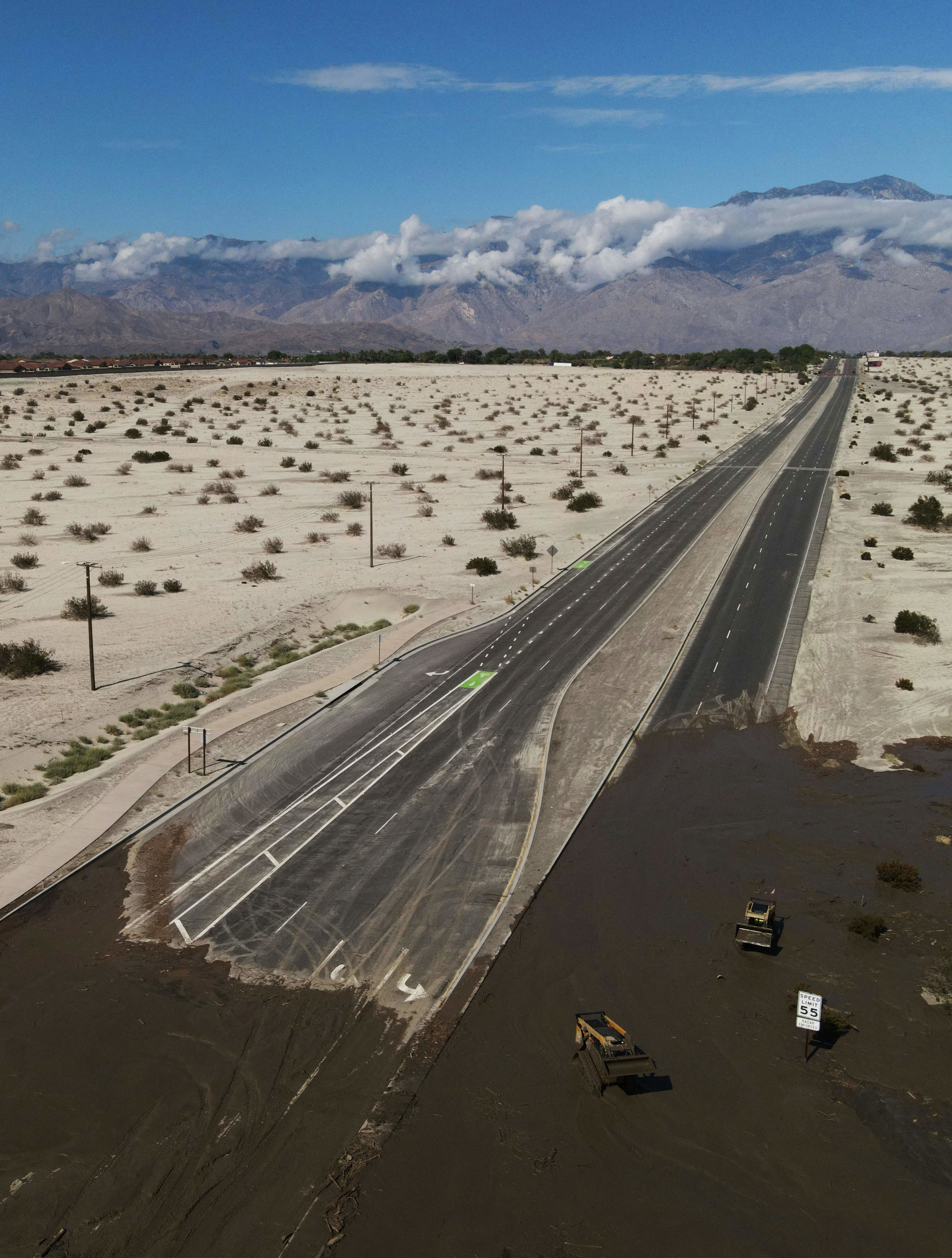 13.
In Long Beach, a garbage boom collected debris in the Los Angeles River.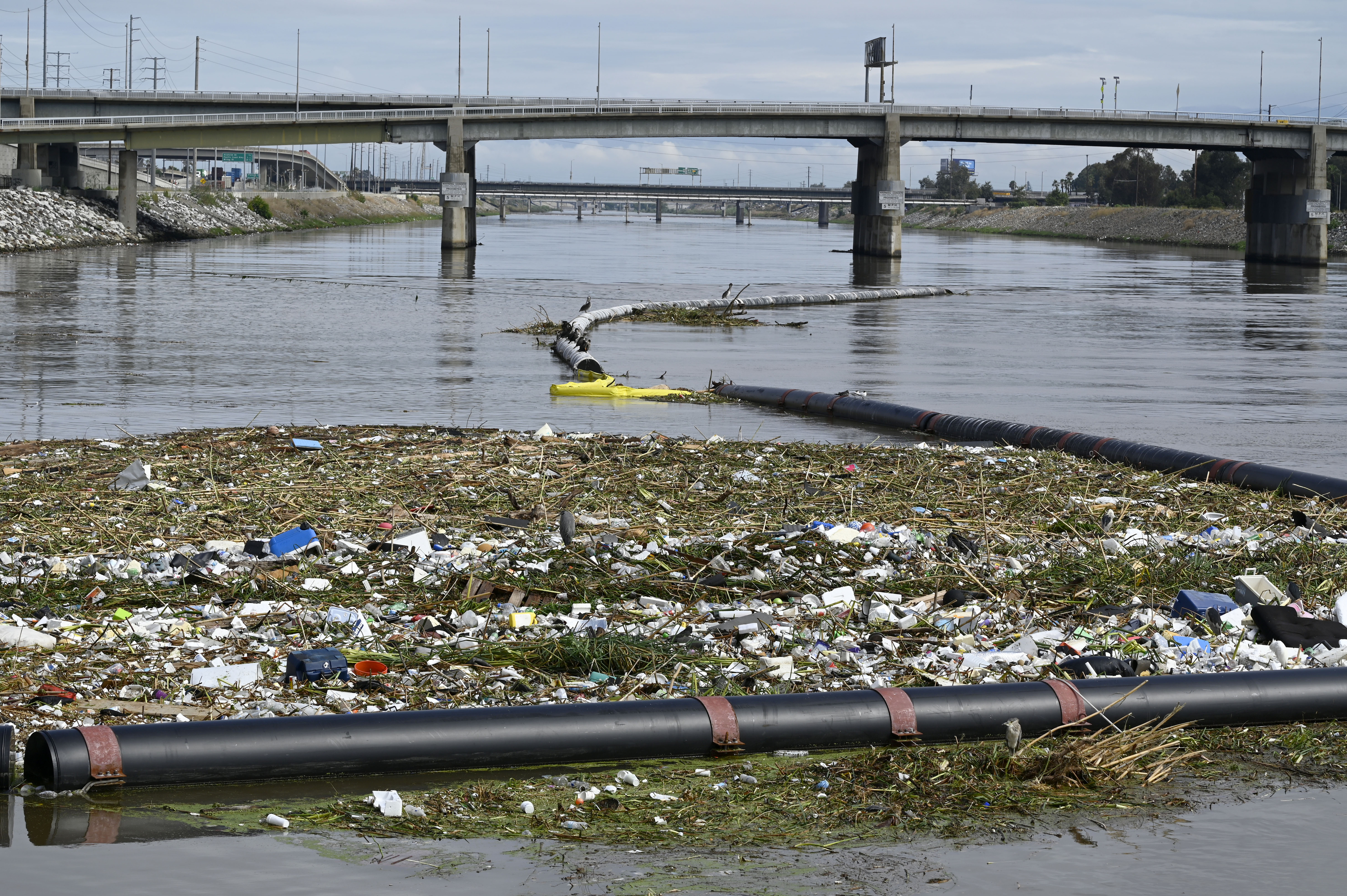 14.
In Yucaipa, which is outside of San Bernardino, firefighters worked to remove mud and debris.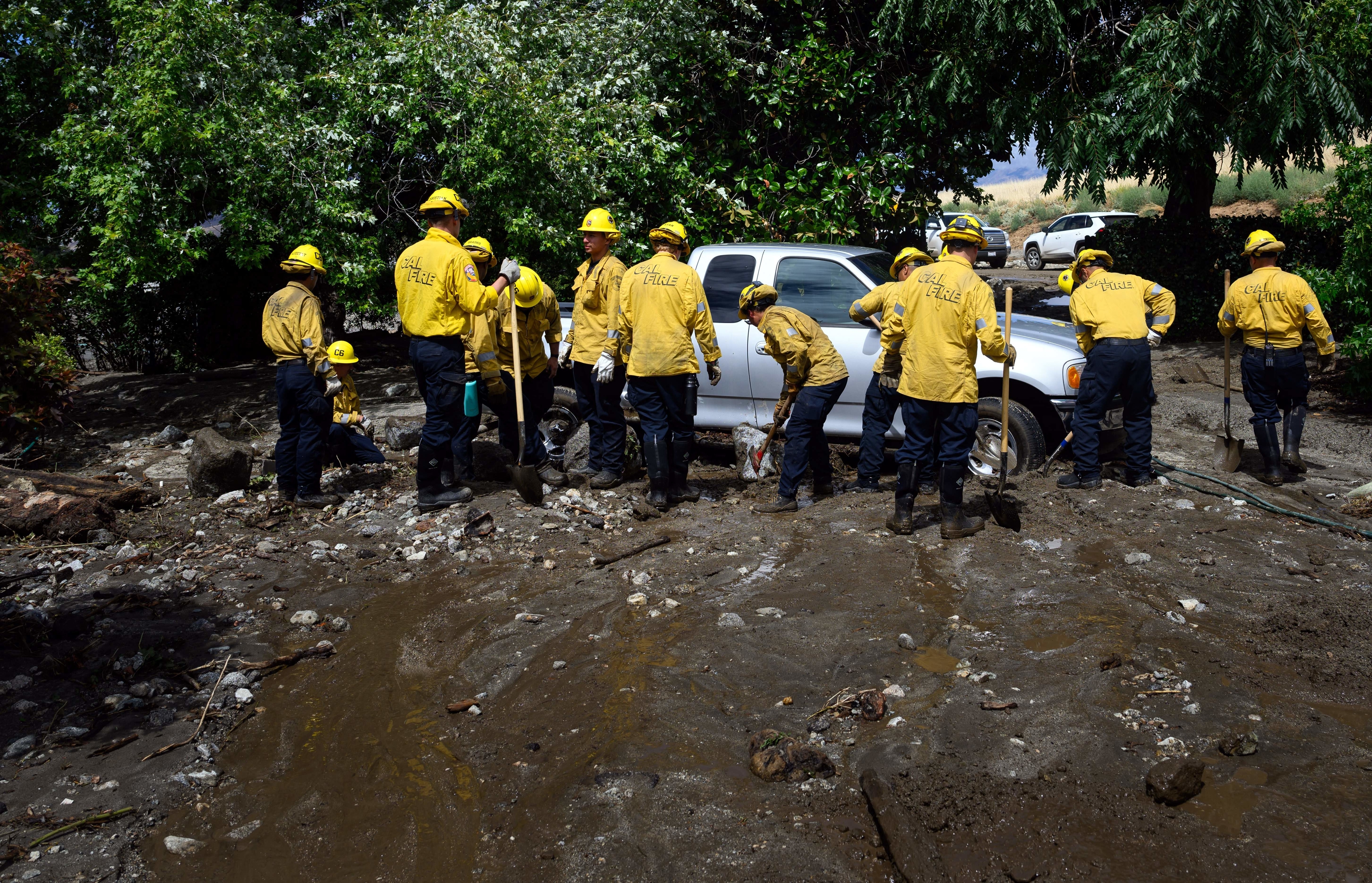 As the storm largely cleared out of Southern California, it headed toward Nevada, where the New York Times reports flooding had occurred in some areas on Sunday night.