Have you ever "died" due to alcohol?

Only once. Never again. #suspended

Never (Mama didn't raise a bitch)

You can drink without dying?

Legally, no. Illegally, yes

Yes and I'm the best in Ur Fat

I don't have my permit...

Whats your order from the bld?

Grilled cheese with onion rings. Always.

Someone gives you the aux... What song do you play?

God bless the broken road

School starts at 8:00am, what are you wearing?

Anything that can be considered "extra"

Something I will change out of by 12:00

Class because I'm not a drop out

Yeah, pretty much just drunk videos

Maybe if I had a new name

What do you get violated for?

Telling the worst stories ever

Saying the dumbest shit ever

Acting like your parent(s)

What is the most annoying thing about you?

Just the words that come out of your mouth

You're whipping in the 2 door, which seat do you get?

Middle back because aux/charger

Back right. No reasons, just cause

10:00am on a Sunday, wya?

Trying to wake everyone up

What do you buy at the mall?

*Goes to the mall with every intention to buy something* *Only gets Starbucks*

I only take pictures at the mall

Some school for math nerds

UCLA? or any school in florida

Maybe, I'll think about it

Sleeping and have been for hours

The first impression you give?

People already know I'm a clown
Ur Fat (again)
Jane respects you odeeeeee. Cheer life, thats my sisss. Barley made it to nationals and then with your luck you had to take a bus. People think you're stupid but you swear you get good grades. Always taking snapchats and getting your phone taken away. You hate a lot of people in your grade because you don't fux with fake ass bitches. Haven't gotten your license but its okay because your (sophomore) boyfriend drives illegally. You're in pave dance for what? You're always late and always trigged in that class. A good/scary thing about you is that you have the ability to find anyones @ in under 3 minutes and will be stalking their vsco in under 4. You know everyone else's business and used to have a big ass mouth but it's gotten better (thank god). Even though you date a sophomore and you live in bumblefuck, its a very cute relationship. But now everyone prefers Mac. On free periods you can usually be found with Jordan or chilling with Pina in her office. Your mom is so turned off by these house parties but you go anyway (see Jordan's vsco for the aftermath). Hit her at at teambieber12@icould.com ;)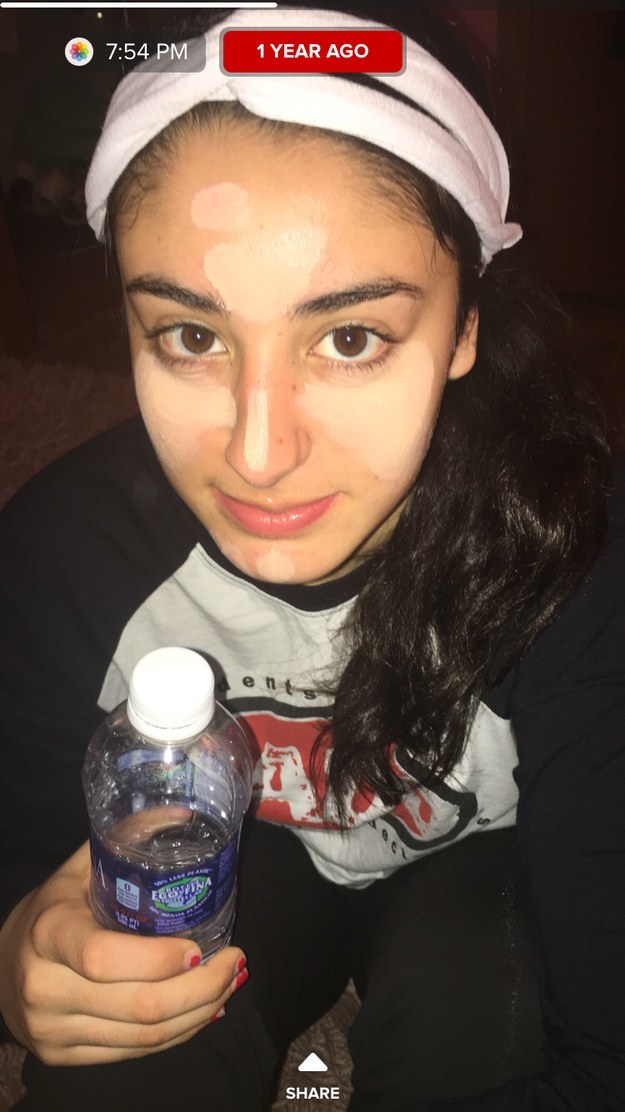 King of the themed parties. Vincent is pretty much the founder of #RobMob and holds the key to the guest list. Vincent can be found playing some sort of card game with his mom or playing some sort of drinking game at robs. Never comes to Sunday candy because his mom is a nun and his dad always makes some big ass breakfast. Because Vin doesn't have an annoying car people love to ride in the diarrhea green jeep wrangler #jeepgang. This boy also owns every single Vineyard Vines shirt in every color. Kristen is his favorite and Jordan is his least favorite. Vincent can also be spotted chilling with his boyos at Devin's. Obsessed with Greys and pretty much any other show on Netflix. Vincent sometimes does his homework but sometimes he gets busy making Spotify playlists. He also somehow takes ap bio and ap Italian and just doesn't complain... ever...? If you need a funny video to cheer you up or an absolutely hideous picture of Jordan or Izzy, Vincent is the guy. Remember when Vin was in Pave... me too. Don't forget to follow ogsingle123! It's a good time.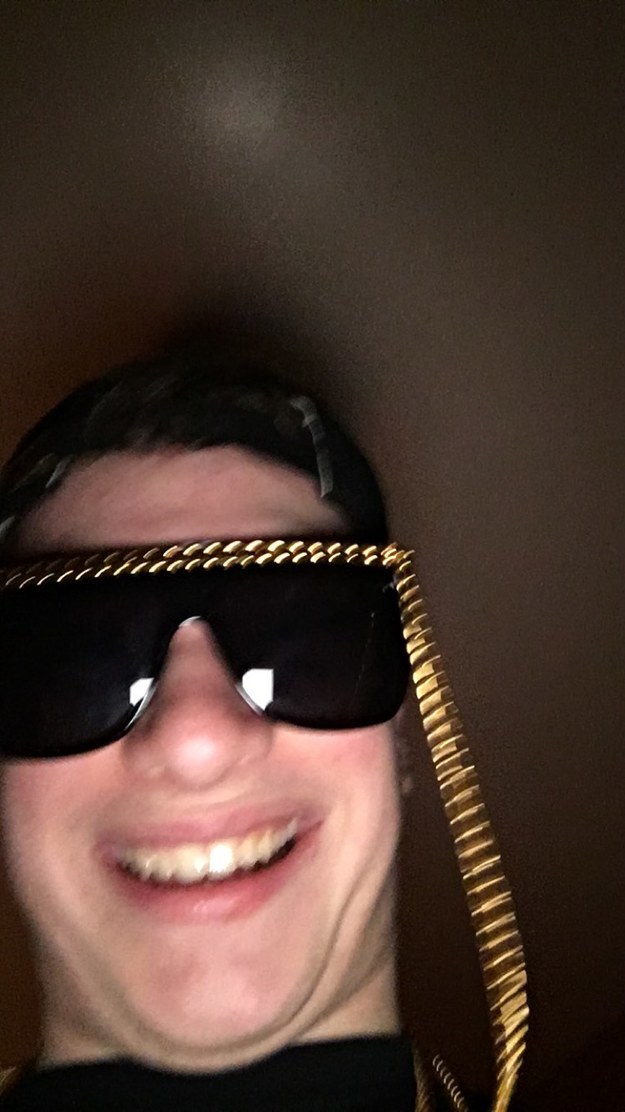 The girl with many moods. She also has many alter egos. When she's with Ur Fat, another with Chips and Guac and one when she's drunk. Izzy has a playlist for every emotion you could ever potentially feel ever. Whether it's chilling in her bed or showering with the door open she'll always be down to tell a pointless ass story. She's also the only one that is always down for a Lord and Taylor run or a trip down Pinebrook. Her phone is usually dead (at like 50%) which is inconvenient for us because she's queen of the aux. Izzy's life is pretty much one big question mark. Izzy also has the lowest hookup gpa so that sucks for you. Her attention to coffee gets worse daily and she has literary been in Starbucks with a coffee in her hand and order another one. Izzy usually leaves school early because fuck chem. Don't take off guard pictures of her unless you are ready to get punched in the face. Also, if you do her dirty on Instagram there is a huge chance she won't talk to you for days. Another, thing about Izzy is that she tends to throw tantrums. Usually, she just screams at the top of her lungs until she gets her way. She thinks she lives in The Village but she actually doesn't (even though she might as well). Because Izzy is the youngest she's already dreading graduation 2018 (bye bitch). So to sum Izzy up in three words I'd have to say, loud, aux, social. Also, if you think of a better finsta name than blondebitchwithtits... Let her know.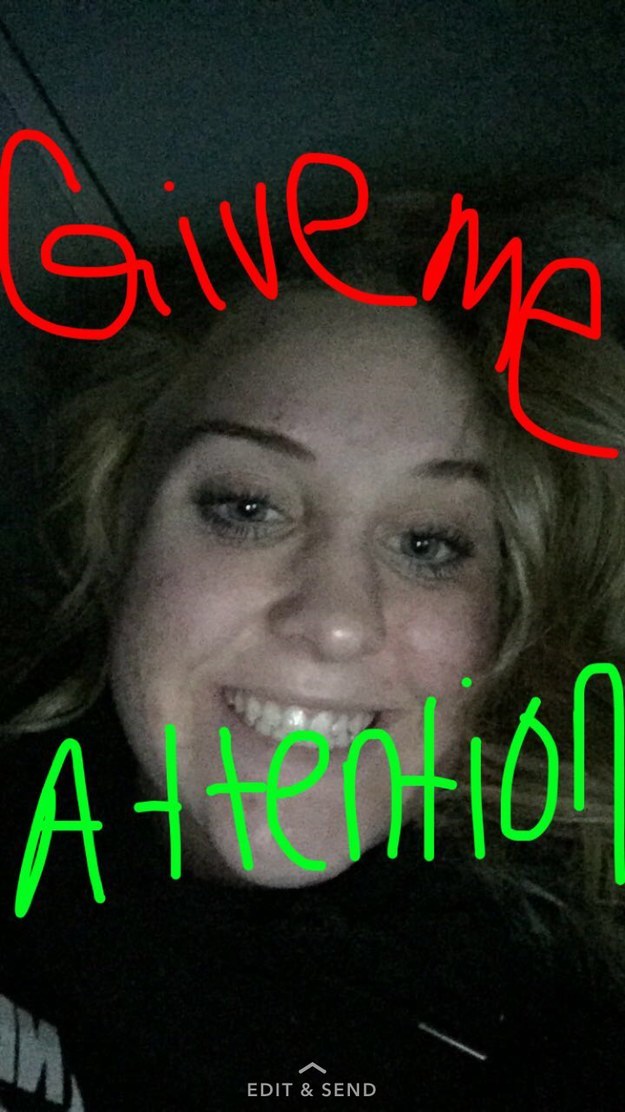 This bitch. I wouldn't recommend getting on her bad side because she has been known to be pretty god damn petty. But don't worry, she is very big on second chances. Probably the most savage out of the group Jordan tends to do some pretty extra (stupid) things that usually don't work out for anyone involved. She's smart and pretty so congress is LIFE but so is theatre so like how? We know you like the seniors better than anyone so next year is going to be rough. Jordan can usually be found driving too fast or parked at the beach. Keep up on her busy life with her very active snapchat @jordanjeanne and if you really want to know was going down in her life, find out if you're worthy for the vip finsta. You're not. During school Jordan usually has frees. They're spent online shopping, stalking peoples vsco, looking for long lost sunglasses or sitting with bff Coach Capp talking shit. Because Jordan is very superstitious she is very aware of the rules of karma and follows them religiously. Boys are low-key non-exsitant in her life but that is for the best. Every Sunday catch Jordan at the mall and then at the beach, but don't take the resting bitch face personally. Finally, the last thing you need to know about Jordan is that she brought back vsco. Xoxo.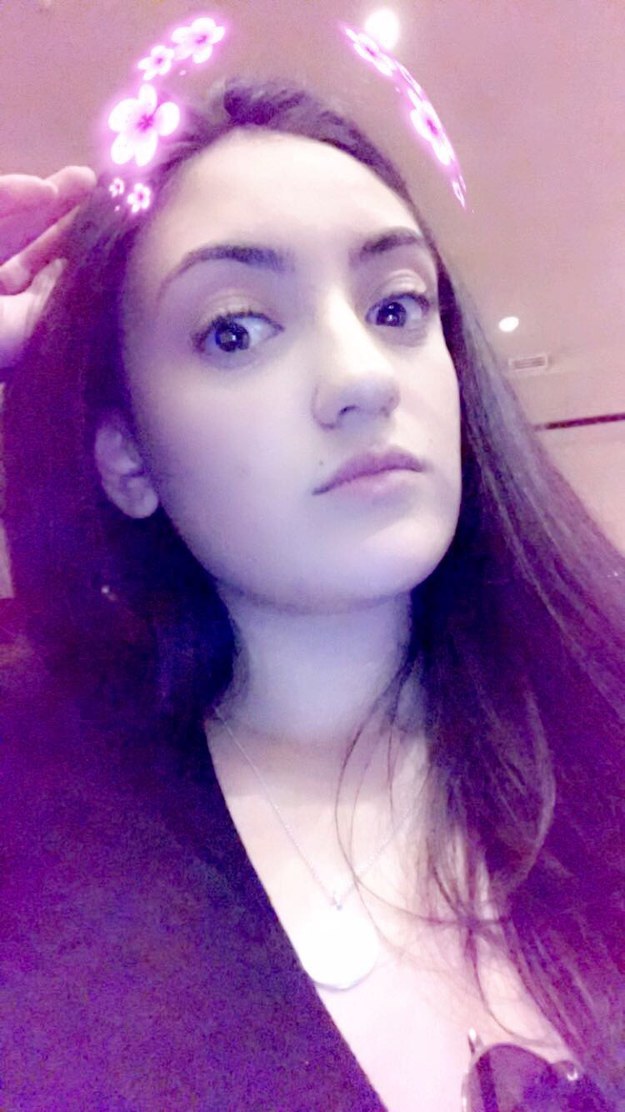 Looks like a nice white girl on the outside but everyone knows she's from the jungle. Kristen was a jesus child so no one fucked with her when she was younger because sjp smells. Her style can go from boy to preppy in a matter of hours. (Wait on jprom). Born on 7/11 Noake can't drive yet (legally). Luckily she is one of The Village 5 and has Vincent drive her everywhere. Now that basketball is over she can actually do stuff again like party or get her nails done. Kristen is the least annoying out of all of the group so congratulations but she is hands down the meanest. Naturally, she is also the funniest but it's usually not funny if you're on the wrong end of the joke. Kristen tends to dub plans because she is alway tired due to the stress of her junior year or basketball. She complains a lot about sleep and sports but you learn to tune it out. Kristen is also the most honest person in Ur Fat. Don't worry, if you look fat she will tell you. Everyone likes her mom more than her and Ina is queen. Who the fuck knows why Kristen works so hard. She takes mad aps and honors classes but roll tide... maybe? Catch her at senior prom 2k17!!!!!!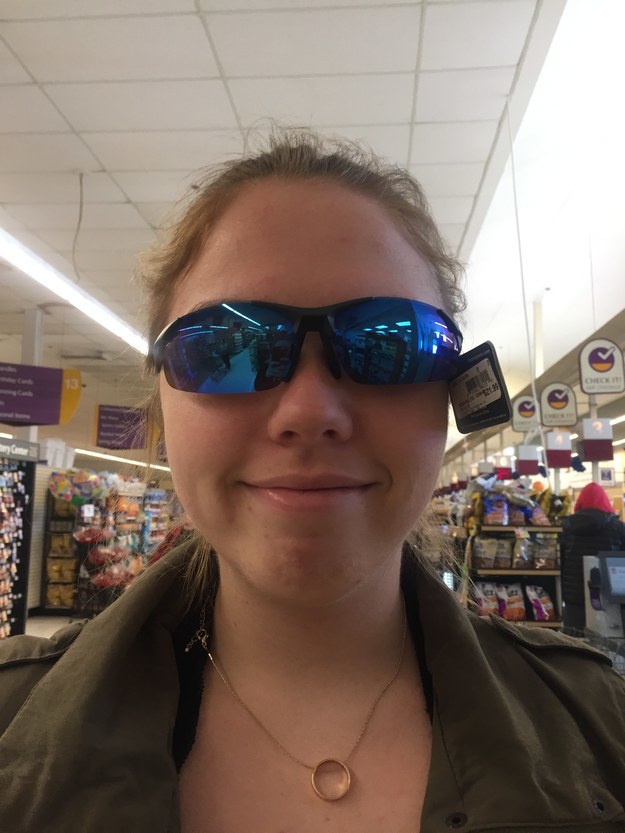 This post was created by a member of BuzzFeed Community, where anyone can post awesome lists and creations.
Learn more
or
post your buzz!