This post has not been vetted or endorsed by BuzzFeed's editorial staff. BuzzFeed Community is a place where anyone can create a post or quiz.
Try making your own!
Decorating With Dark Florals The Right Way
If you have always loved dark florals, but are too intimated to decorate with them - take heart, with these tips you can decorate with dark florals and have your home look worthy of gracing the pages of a magazine.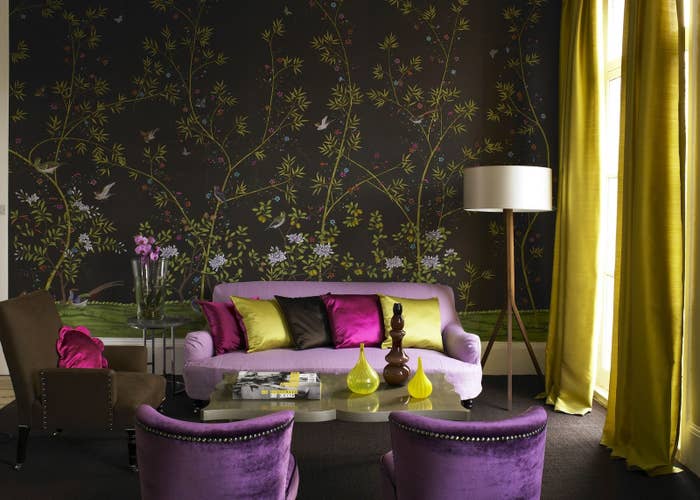 Whether you want dark floral art to grace your walls, cover an entire room in wallpaper or just make one bold statement, you can achieve your desired look easily.
Balance is Essential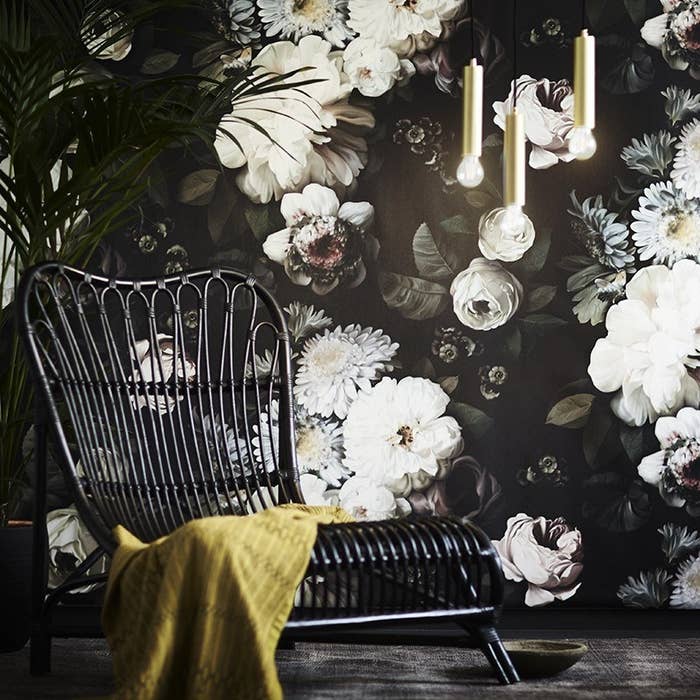 Creating balance is important to the overall aesthetic appeal of your room. Classic color combinations are classic for a reason. Whether you favor contrasting or complementing colors, strike the right balance and you will have a gorgeous space to enjoy. When decorating with dark florals balance it out with lighter, neutral tones. If you wallpaper a room with dark florals, balance it with white trim and white floors. If you hang an art piece on the wall, the wall color should be a complementing, neutral color to make the most impact. Dark and light contrast adds great three-dimensional character to an otherwise boring space.
Freshen It Up
Dark florals get a much-needed freshening up with live florals or foliage. Find a secondary color in your dark floral print for inspiration and choose fresh foliage in that color scheme, it will help pull that color out while adding vibrancy to the space. For example, if your dark floral print is white and red flowers with a hint of pink on a black background, choose foliage in various shades of pink. Flowers with a flower print may seem overkill, but when it is done right, it adds depth and character to the room.
Details Matter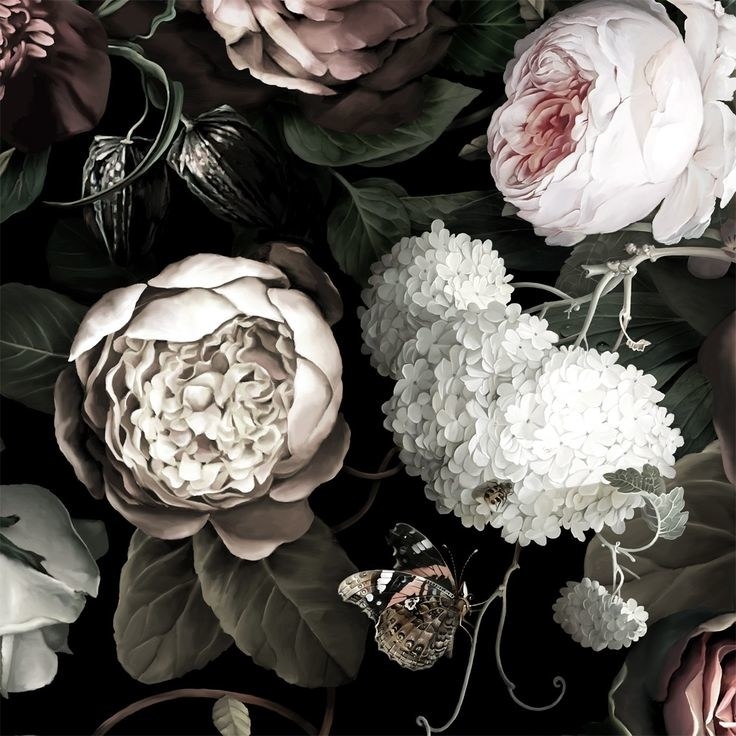 Most dark florals are renowned for their intricate design and details. Whether it is the shape and flow of the lines created within the print, secondary colors or certain color shades and tones that you love, find details you can mimic throughout the room. Once you carry those intricacies throughout the room, your space will come alive.
Go Neutral
Dark floral prints can be overly busy, but you can tone it down with simple designs or a monochromatic color. Complete the look with accessories in the same neutral color scheme, or add a little drama with a contrasting wall art, rug or statement piece. This is also a great way of avoiding your space looking frumpy or old. There are thousands of stunning dark florals available in monochromatic colors and paired with the right accessories, create a look that is new, fresh and modern.
Statement Piece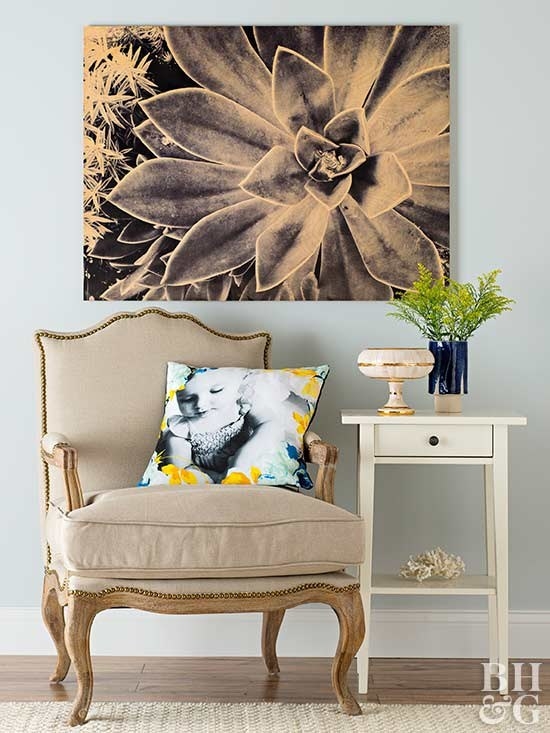 If you don't want to decorate your entire room with dark floral wallpaper, there are several options available to bring in dark florals without it being overwhelming. Make a statement with one accent wall with dark florals, an amazing piece of wall art or a stunning rug. This allows you to bring in the drama and moodiness of dark florals without having to commit to changing the entire look of your room. Statement pieces work well with neutral and earthy tones.
Decorating with dark florals isn't as difficult as it seems and by following these tips, you can create a space that you are proud to show off and enjoy for years to come.