1.
A Takeya cold brew maker so you can stop overpaying for your fave daily beverage. This awesome device features an airtight lid and stainless-steel filter to keep coffee fresh for up to two weeks!

Just add up to 6 tablespoons of your go-to coffee beans into the filter, fill it with water, and leave it in the fridge for up to 24 hours. Then, remove the filter from the pitcher and — BAM — you've got some delicious coffee.
Promising review: "This was my first cold brewing experience, but this product made it easy! Just put your coffee in the filter, fill it with water, and forget it in the fridge for a day! Plus, I love that everything comes apart easily and can be put in the dishwasher." —shackelforrd
Get it from Amazon for $27.99+ (available in two sizes).
Check out one BuzzFeeder's full review of the Takeya cold brew maker to learn more about why we love it.
2.
A tech-cleaning multi-tool because maybe your lightning ports and chargers actually *aren't* broken, but all that lint, hair, dust, oil, and other grime that's been building up is finally making it hard to get a clean connection. So before you go and spend money on new lightning cables, AirPods, iPhones, or other replacements for seemingly un-chargeable devices, try out this easy-to-use tool that might just be all you need!
Promising review: "Resurrected a 'bad' lightning port. You know the deal: you've got that one cable that works better than the others. Or the white one with the braiding that if you insert just right it usually works. But the cable in the car needs to be inserted with the phone upside down and shoving it in. This kit fixed my 'broken' iPhone 8 charge port, which required all the above superstitious routines to make charge. I've tried every cable I have in every problematic scenario and they all just plug in perfectly fine and the phone starts charging immediately." —AK
Get it from Amazon for $24.99.
4.
A painless mint-flavored teeth-whitening pen designed to give you quick results with just 30 seconds (!) of painless daily use. Even *years* of stains from things like coffee, tea, wine, soda, and more are no match for this thing.
Promising review: "Hardly ever review but this time...sheesh! This product blew me away after only three times! First off, the ease of use. I've tried a ton a products for teeth whitening and all have been either inconvenient to use, make you wear a mouth guard, etc. This is a pen/brush! Hold it like a writing pen and twist up for the solution. The solution feeds through onto the brush, which is actually the size of a tooth and you just paint brushstroke on dry teeth as you are smiling! It dries on and you rinse off. Magical! 
I've seen a noticeable difference after only use this for three days!! My husband even said WOW your teeth look amazingly white. I'm a smoker/tea drinker/coffee drinker too! What's even more awesome is the price! Two pens for such an amazing low price. If I could give this 1,000 stars you would have earned 1,001 know what I mean?!" —Lisa Edwards
Get a two-pack from Amazon for $13.59.
5.
Some Wet & Forget shower cleaner — it makes it easy to keep your tub and shower nice and shiny. All you have to do is spray, let it sit, and rinse — and it'll clean and prevent scummy buildup all on its own. No scrubbing or wiping required — hooray!
Promising review: "This stuff is amazing! I had a horrible gray ring in the bottom of my shower that was impossible to remove. I had tried the Dawn dish soap method (with a lot of scrubbing) and had even used toilet bowl cleaner to try to remove the soap scum. My next step was to tear out and replace the shower pan and tile. I figured this was my last chance. I ordered the Wet & Forget spray and really coated the shower walls and floor pan and walked away. I CANNOT begin to tell you how happy I was to rinse down the walls sometime later and watch all that crud roll right down the drain!! This is the best product I have ever used in my life!! Works great and no toxic fumes!!" —Amazon Customer
Get it from Amazon for $20.52.
6.
A scratch pad in case your pup *hates* having their nails clipped. Now they can file down their nails all on their own without the stressful ordeal!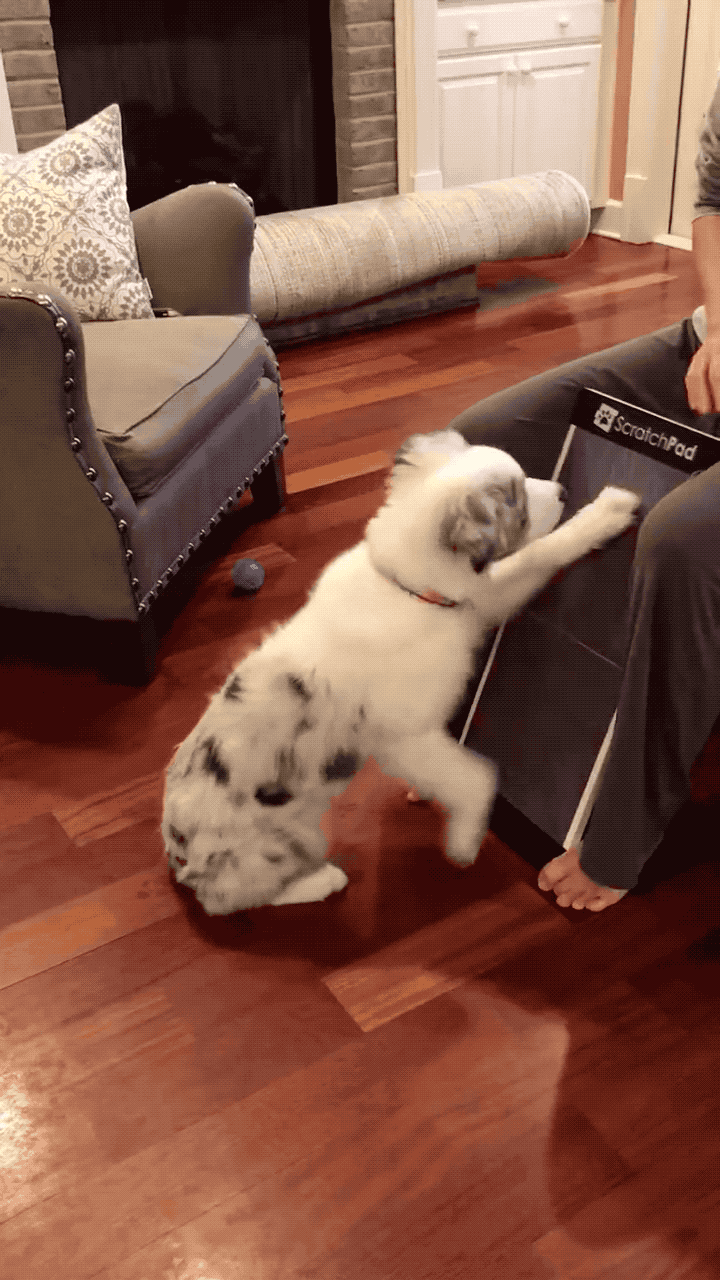 ScratchPad for Dogs / Etsy
ScratchPad for Dogs is a small biz based in Atlanta offering scratch pads and refills.
Promising review: "Love this scratch pad! We adopted our dog almost a year ago and he's been terrified of clippers and grinders since day one. We've never been able to maintain his nails due to his super reactive anxiety around nail care. That's all changed since we got the Scratch Pad a few weeks ago! He took to it right away and his nails have shown significant improvement in just a few sessions!" —Kira Armajani
Get it from ScratchPad for Dogs on Etsy for $46.95+ (available in two styles and three grit levels).
7.
A quiet, ozone-free Levoit air-purifier loved by reviewers dealing with allergies, asthma, or just plain ol' bad smells! It uses a three-stage filtration system to help rid the air of allergens, pet hair, dander, smoke, mold, odor, large dust particles, and 99.97% of airborne contaminants as small as 0.3 microns to hel you breathe easy in your space.
It covers up to 129 square feet and can even be used as a night-light!
Promising review: "This air purifier is great! I bought it because there was a lot of pollen and cat dander in my house which was making my asthma flare-up. Since I've got this air purifier, the cat odor has decreased and I don't need to use my inhaler as much. The noise is very quiet and not interruptive for me. Overall, I love this item and totally recommend it." —Dana
Get it from Amazon for $81.36 (available in two colors).
8.
A jar of The Pink Stuff, which has reached cult-favorite status for being great at easily removing stains, rust, discoloration, and other stubborn marks from metal, ceramic tiles, saucepans, barbecues, and much more without leaving behind any scratches!
Check it out on TikTok to learn more!
Promising review: "Found this product on TikTok. I don't think I've ever seen value like I do this product! Literally use it on EVERYTHING!! Kids and teens have dirt, grime, and grease on their walls? ...This will make it look like a new paint job. Baseboards need some love? A pea-size amount of this makes them look brand new. Need a shoe cleaner? PERFECT for sneakers. I could name a million more uses, but I can ASSURE you this is worth every penny. What's more? You need such LITTLE of this product, it will last a VERY long time. Thank you, TikTok!!!" —Rachel in CLT

Get it from Amazon for $5.97.
9.
A brilliantly discreet electrical outlet cover with a power strip — it'll blend in with the wall while organizing and hiding ugly tangled cables that make spaces look cluttered. Reviewers also love how it helps you access outlets blocked by furniture so you don't have to drag the couch out every time you wanna charge your laptop. Just attach it like a regular plug — no tools required!
Promising review: "I don't write many reviews unless a product is really great. This one is the best little invention to come into my life lately! I used it behind my bed as we have an adjustable bed and every time I would raise it, it would hit the plugs in the outlet and pull them out. If I pulled the bed away from the wall, the pillows would fall to the floor. I could not come up with a solution until I found this! It's amazing! So easy to set up. I even bought another one for my family room. Hides all of the ugly cords. I have already recommended this product to my friends. Makes everything look neat and clean!" —Connie Wigmore
Get it from Amazon for $23.95+ (available in two sizes and seven styles).
10.
A super cute peekaboo ceramic mug for when you need a lil' friend to share your favorite beverage with.
Promising review: "I got the flower one for a friend and the snail one for myself. I absolutely love them, they add just a little excitement to drinking my morning coffee or tea. I get so excited to see the eyes of the snail appear after my first few sips. LOVE!!" —rene712
Get it from Urban Outfitters for $16 (available in three colors/styles).

Macarena Collection is a Buena Park, California-based small business with all sorts of leather sandals, embroidered Huipil shirts, and home goods.
Promising review: "I LOVE these shoes! I was greeted by the smell of sweet leather. I immediately put them on and couldn't believe how cute they were in person! I'm normally a size 6.5 and have a wider foot across the toes. I ordered the size 6 and they fit perfectly. I wore them all day and no issues, no blisters, no 'new shoe' uncomfortableness. I would highly recommend!" —Memphis Market Co. David and Grace
Get them from Macarena Collection on Etsy for $43.12 (originally $53.90; available in women's sizes 5–10).
12.
A eucalyptus lavender pouch perfect for making your average shower or tub feel like a high-end spa. The steam releases natural oils that can help clear respiratory passageways and sinuses while helping relax the mind and body.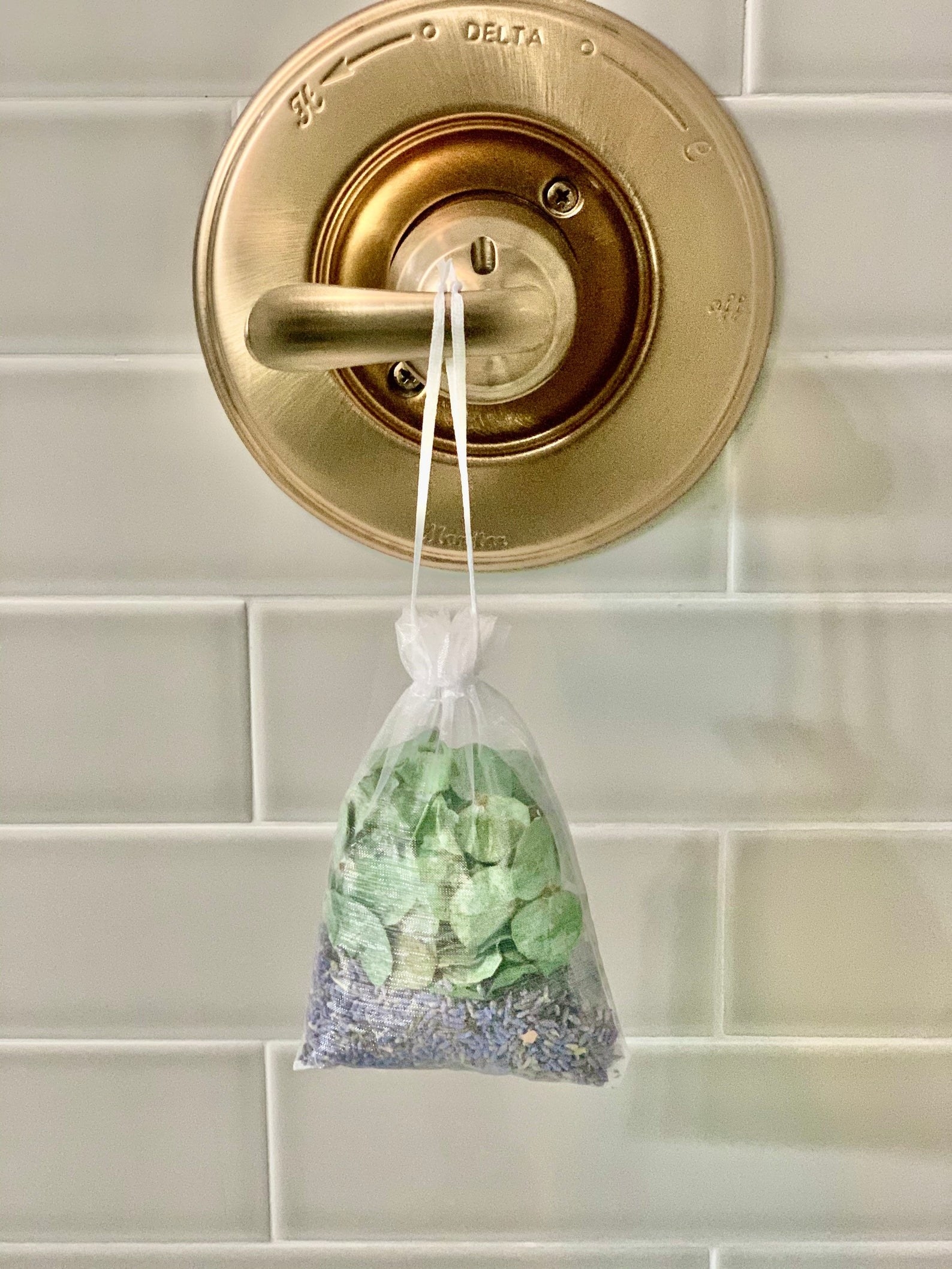 13.
Or some shower steamers you can place in the corner of your shower to release calming fragrances while you unwind.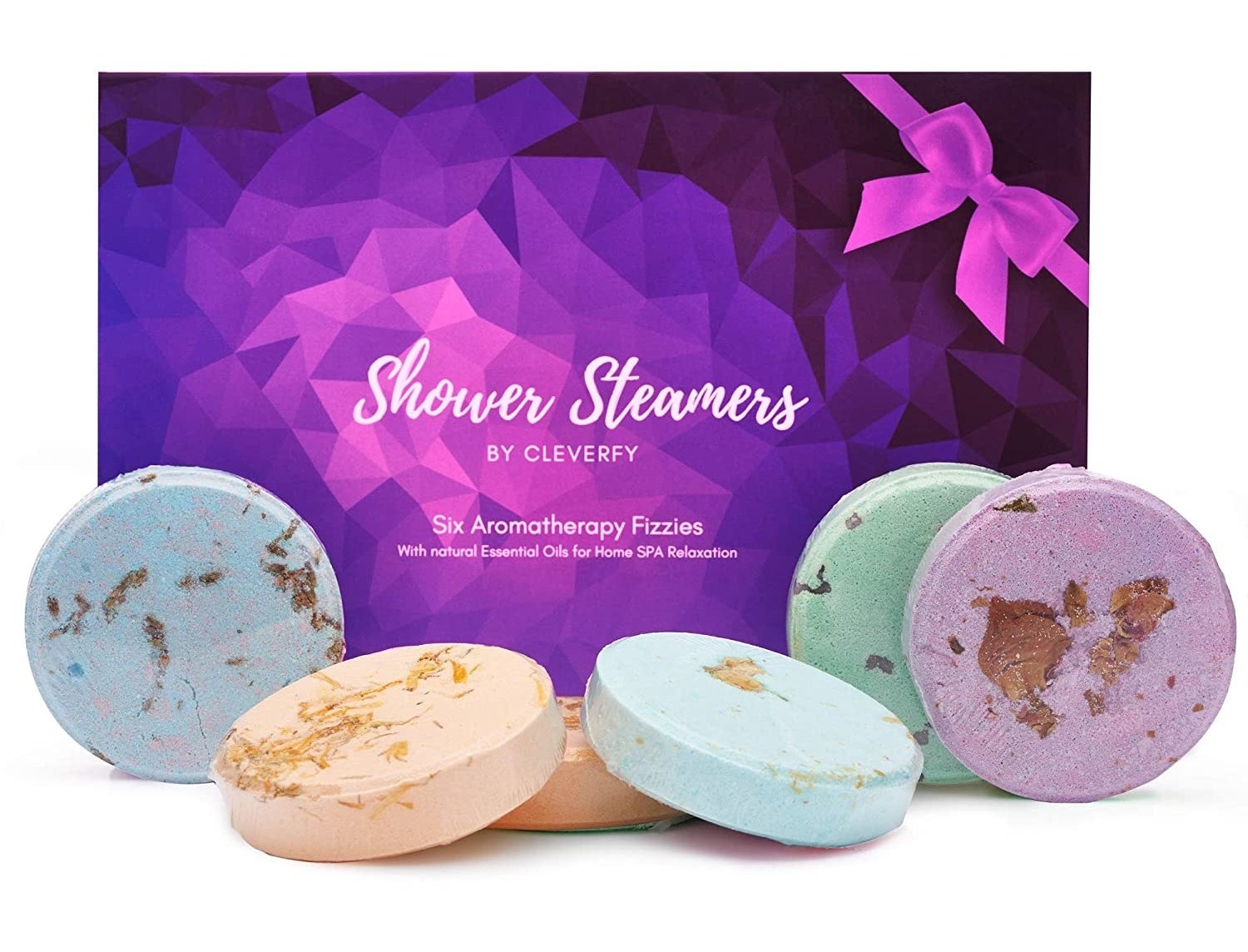 Promising review: "These are the best shower steamers I've ever tried. Usually they aren't strong enough or they melt too quickly to even enjoy. They are also bigger than what you can buy at the store. I'd say they are about a hockey puck size. One lasted my entire shower and still smelled amazing even after I was done. These are the best shower steamers hands-down. I would definitely buy these again." —Krista
Get a pack of six from Amazon for $16.99+ (also available as a pack of 12 or 18).