So, if you don't have the guts to break up with someone face to face...
You can always send them a text message. It's like sending a love letter, only the opposite, and it's not a letter.
You can be honest about it...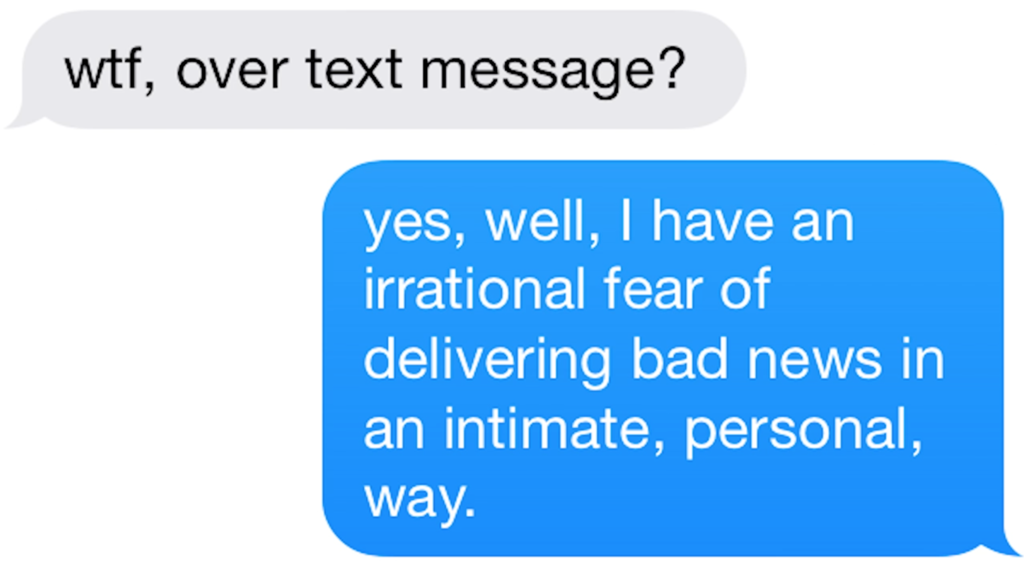 You can be playful with it!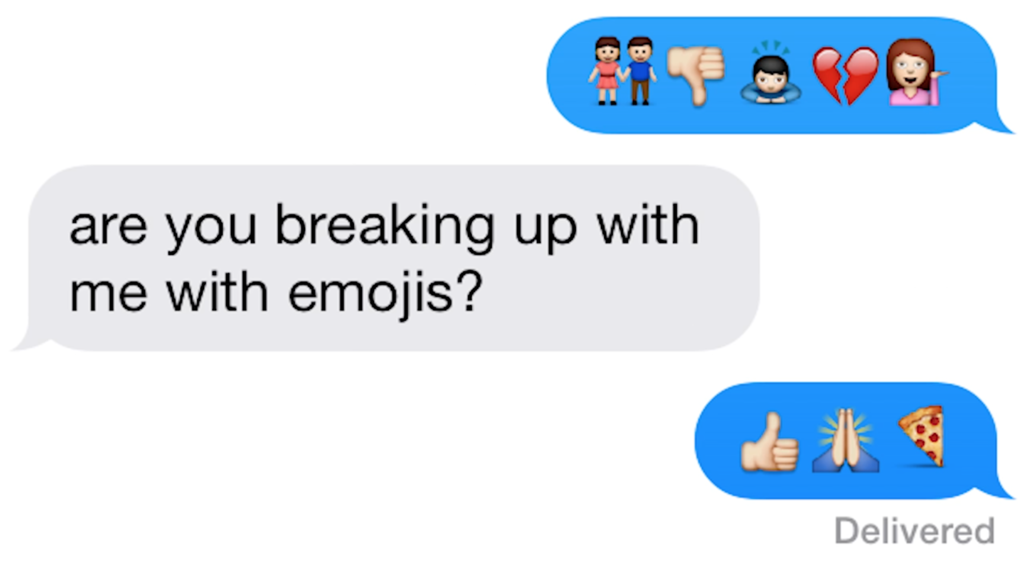 You can make cool literary references!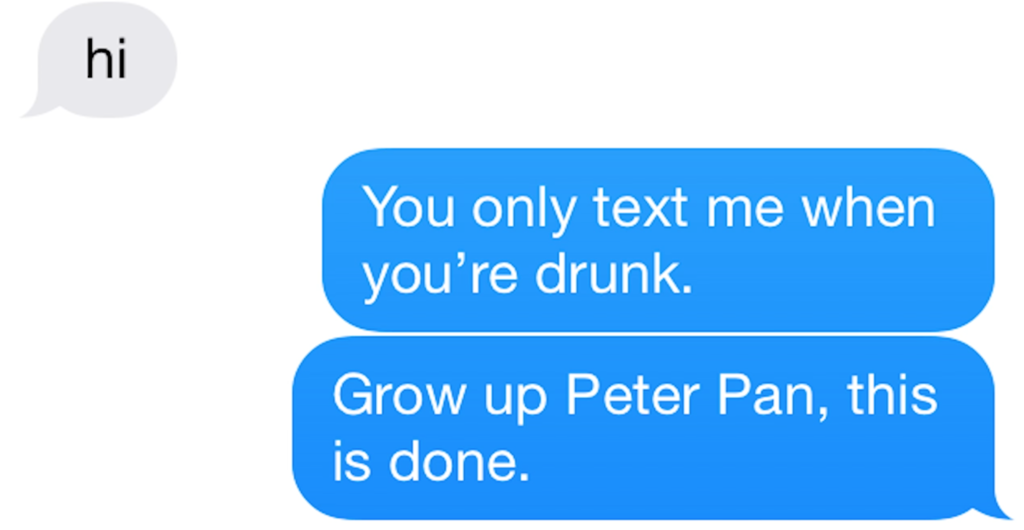 But, for real, if you really love the person, talk to them in real life, or give them a ring, or send them a carrier pigeon.