Posters have been spotted around London that accuse the Metropolitan police of being racist.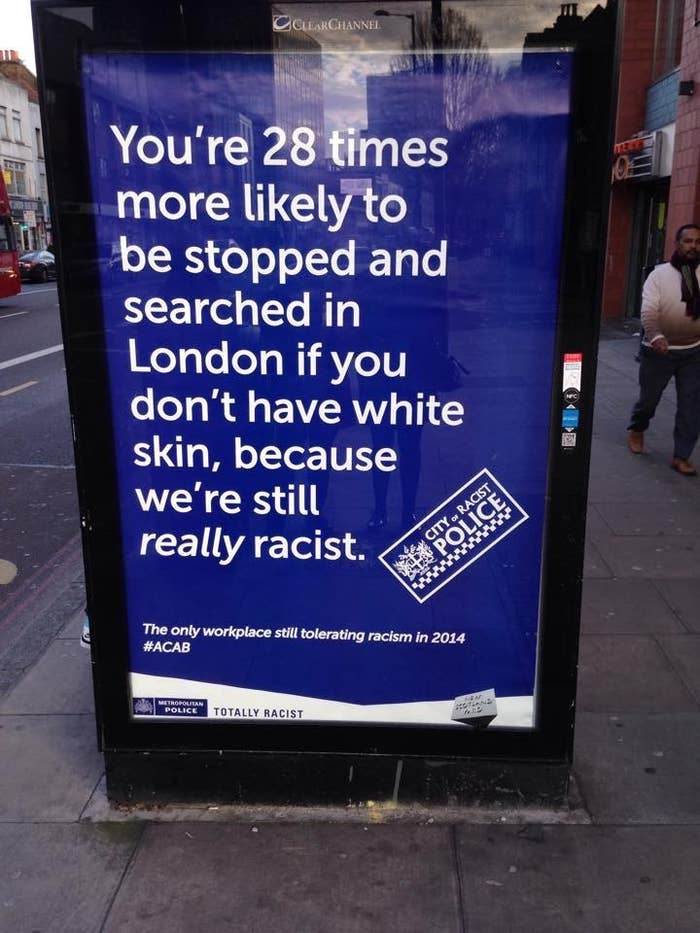 Mark Duggan was shot in 2011 in an incident which sparked rioting in London.
His killing was upheld as lawful in a verdict earlier this year.
Another poster pointed out the Met's attitude towards drug laws.
No one has come forward yet to take responsibility for the posters.
Strike Magazine, an independent political publication, has taken responsibility for designing the posters. On its website, Strike described them as a backlash to the Met's own poster budget, saying:
"It's propaganda pure and simple: they want us to forget that they murdered Mark Duggan, an unarmed civilian, and caused the 2011 riots; they'd rather you didn't talk about being 28 times more likely to be stopped and searched in London if you don't have white skin; and if the heavily redacted Operation Tiberius report is anything to go by, they definitely don't want you to know about the 42 corrupt senior Metropolitan Police officers caught literally letting criminals get away with murder. Their entire barrel is rotten, so they want to keep the lid tight shut.
"To redress the balance a bit, we came up with our own posters. They're available for you to freely download and distribute – help us spread the word and print yourself out some counter-propaganda today!"
BuzzFeed News has contacted Strike Magazine for more information about the campaign.