Six people have been arrested following an incident at a synagogue in London which police are describing as anti-Semitic.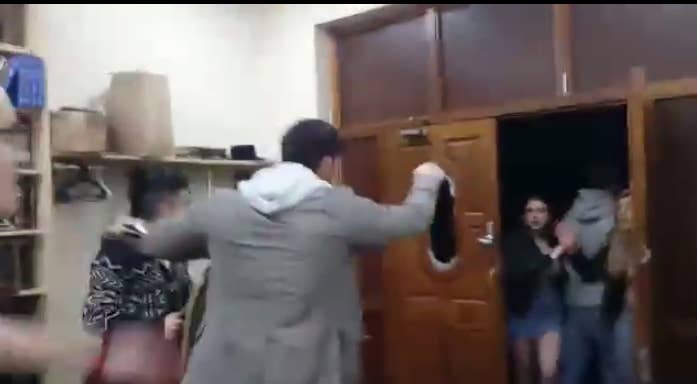 Footage uploaded to YouTube shows a tense confrontation from within the synagogue.
At the beginning of the video, chairs are thrown through the doors at the people inside. The glass in the doors to the synagogue appears to be smashed in.
Police are saying the men had left a nearby party and attempted to get into the synagogue in the early hours of Sunday morning.
"The incident is being treated as an anti-Semitic incident, due to remarks made by one of the group," a Met spokesperson told the BBC.
"However, there is nothing to suggest that it was a planned or targeted attack."
The men were drunk and had come from a nearby party, the BBC reported.
The attack comes shortly after the Community Security Trust, a Jewish security charity, reported that anti-semitic attacks in and around London increased by 135% in 2014.