Vital Arts, an organisation for Barts Health NHS Trust, works to make hospitals a more welcoming place for children through the use of art.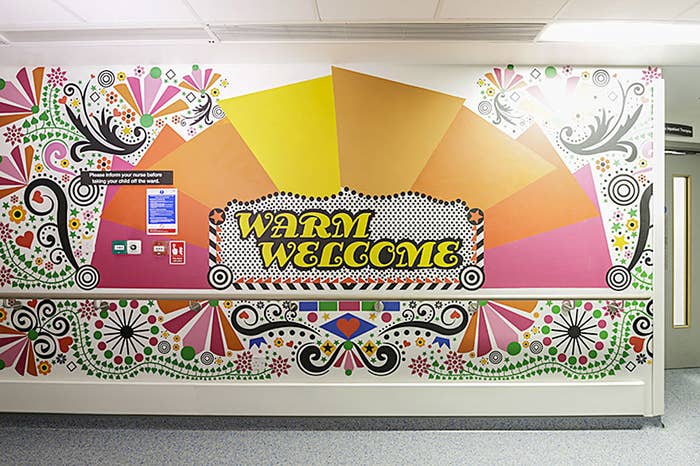 Neesha Gobin of Vital Arts told BuzzFeed News: "It is well documented in medical research that children find visiting hospital, no matter how routine the visit or how often they come, a frightening and stressful experience."
"Art has proven throughout paediatric hospitals all over the world, to be an invaluable aid for staff in either distracting children, or positively engaging children receiving sometimes painful and frightening treatments by supporting the individual needs of each patient.
"Through consultation with medical staff and patients Vital Arts have commissioned artists and designers that showcase dynamic design whilst meeting the patient's needs."
These photos are all of the Children's Hospital at the Royal London Hospital, Whitechapel.
Trauma and Gastroenterology Ward, by Morag Myerscough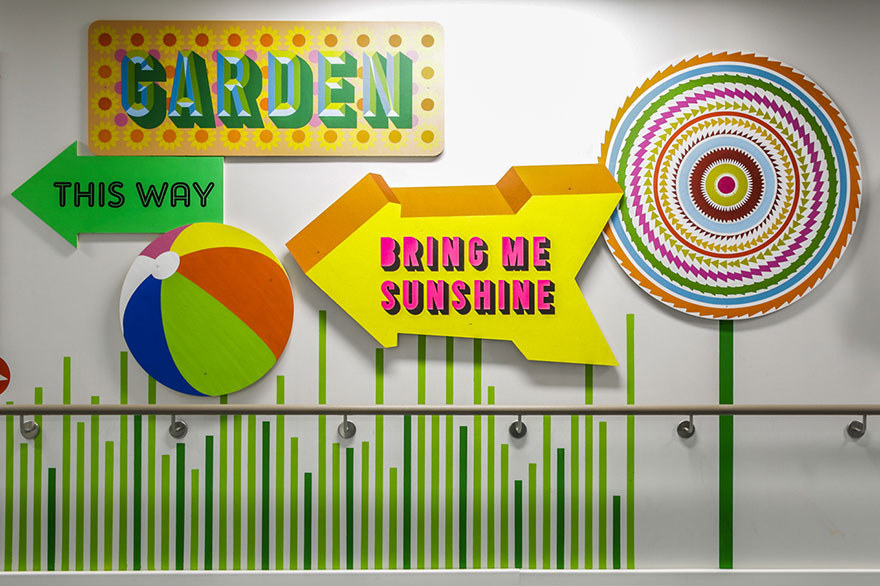 "The whole aim of the piece was to make a ward that would help to bring some joy to the young patients and parents with colour and some fun that would be warm and welcoming." – Morag Myerscough
Haemotology Ward, by Donna WIlson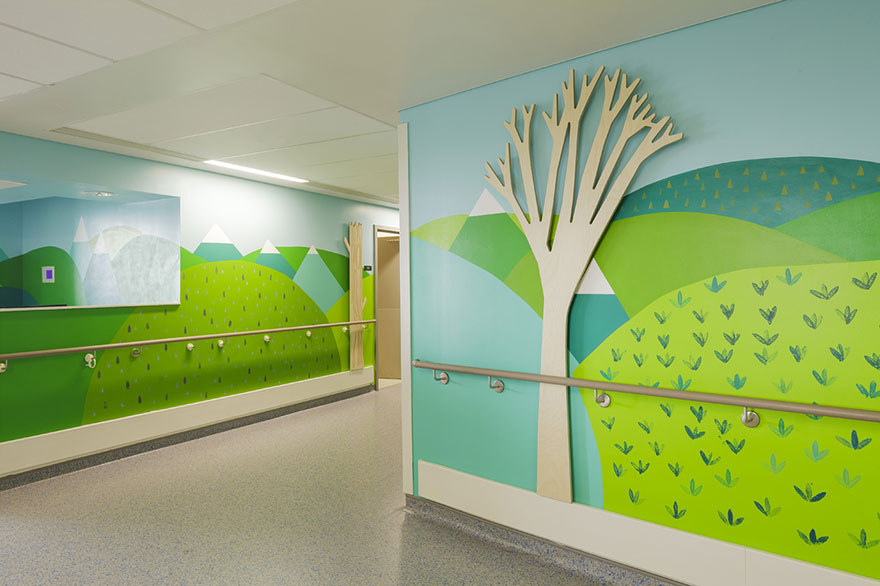 "I've enjoyed seeing and hearing the reactions of not just the children but the parents too who are so pleased that the ward feels happier, colourful and less sterile and intimidating. This makes it so worthwhile and hugely rewarding for me as a designer." – Donna Wilson
Paediatric Assessment and Short Stay Unit, by Chris Haughton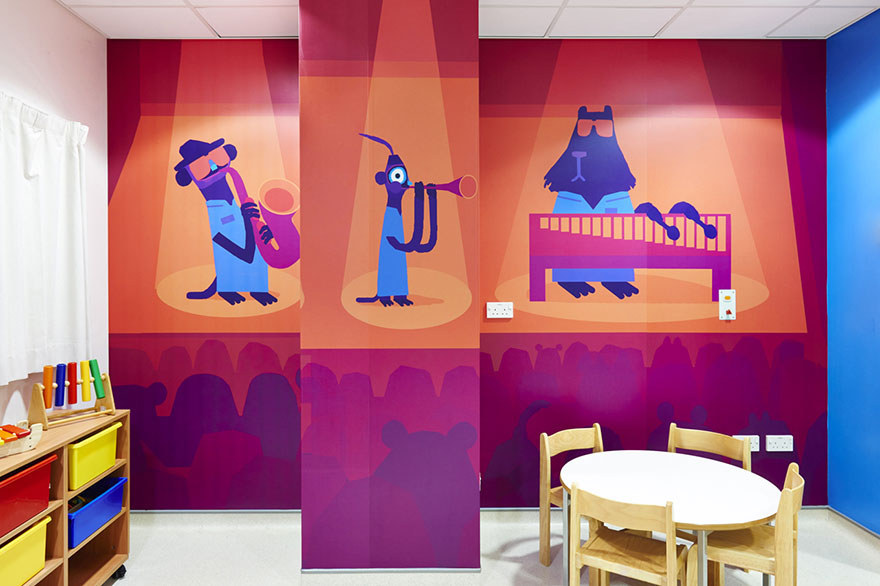 Respiratory Ward, by Miller Goodman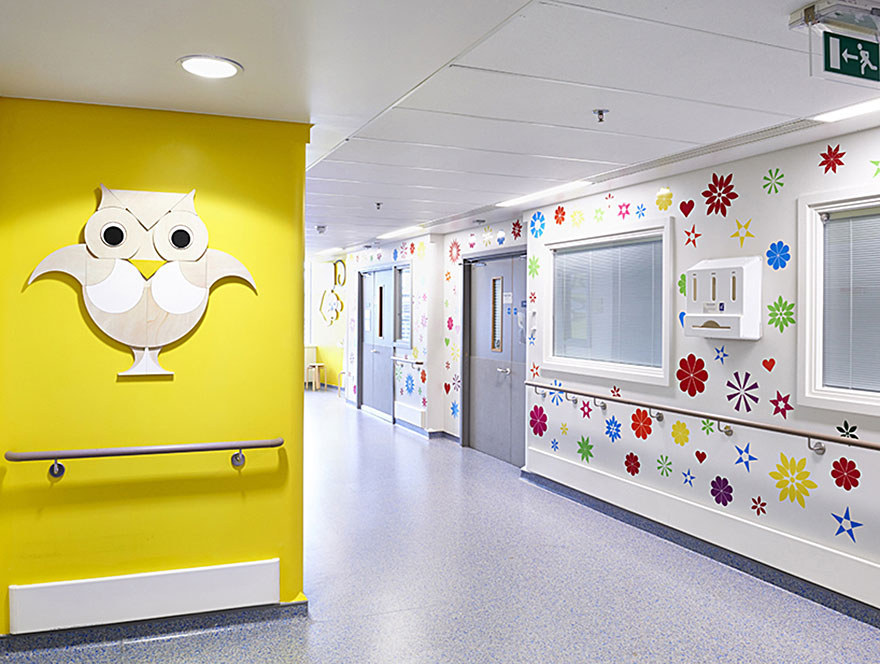 Throughout the wards, Ella Doran
"A seminal moment for me was when a 3-year-old girl stopped crying the moment she saw the curtains, pointing excitedly to the hidden cats and rabbits. That's when I knew my design had worked." – Ella Doran
Paediatric Critical Care, by Tord Boontje
Activity space, by Morag Myerscough
"We wanted to create a place that was an escape for the young patients, an engaging place that was fun, playful, and colourful, but at the same time gave the opportunity for the whole family to relax together." – Morag Myerscough
Dining rooms, by Lemn Sissay and Morag Myerscough