If you've seen NYC restaurant Black Tap's extreme milkshakes, then you know that you can just put anything in a milkshake and no can stop you.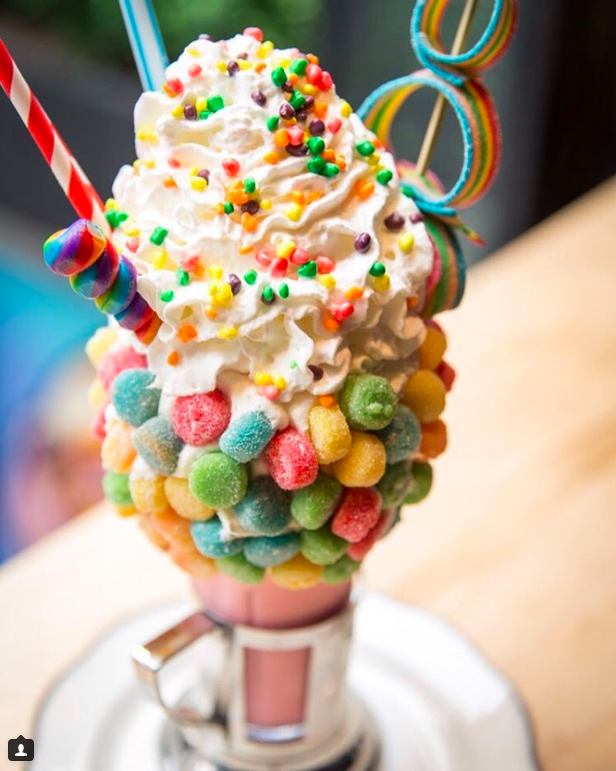 The rules of milkshakes and physics no longer exist.
This summer Black Tap and Magnolia Bakery created a special milkshake for Magnolia's 20th birthday.
It's a vanilla milkshake with a frosted rim, sprinkles, a skewer of mini cupcakes, and a whoopee pie.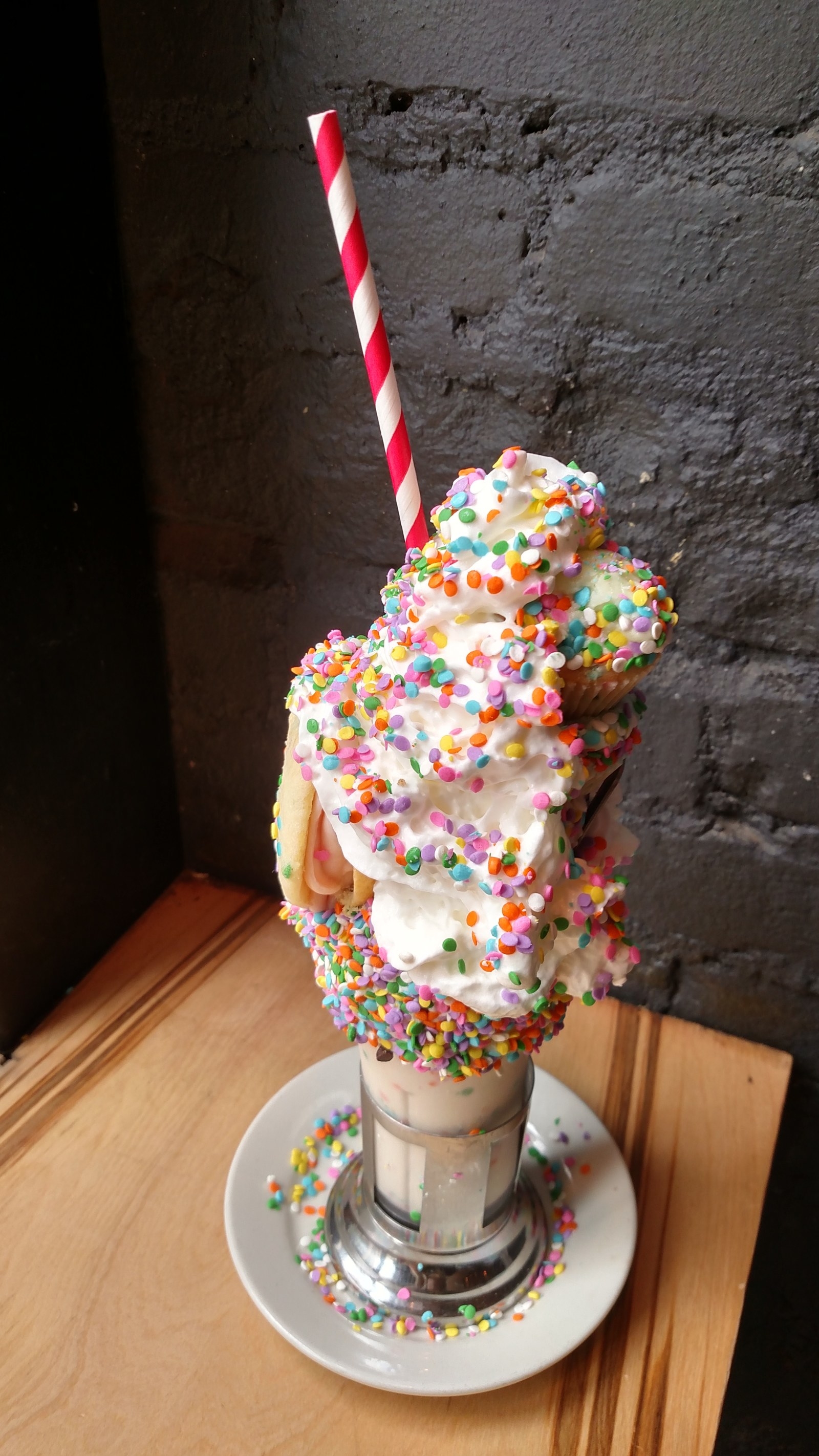 I think sugar is pretty good so I went to try it. I've seen these intense milkshakes before—and while I love dessert more than anyone—they always seemed like a little bit of a logistical nightmare.
I want to eat you, but HOW?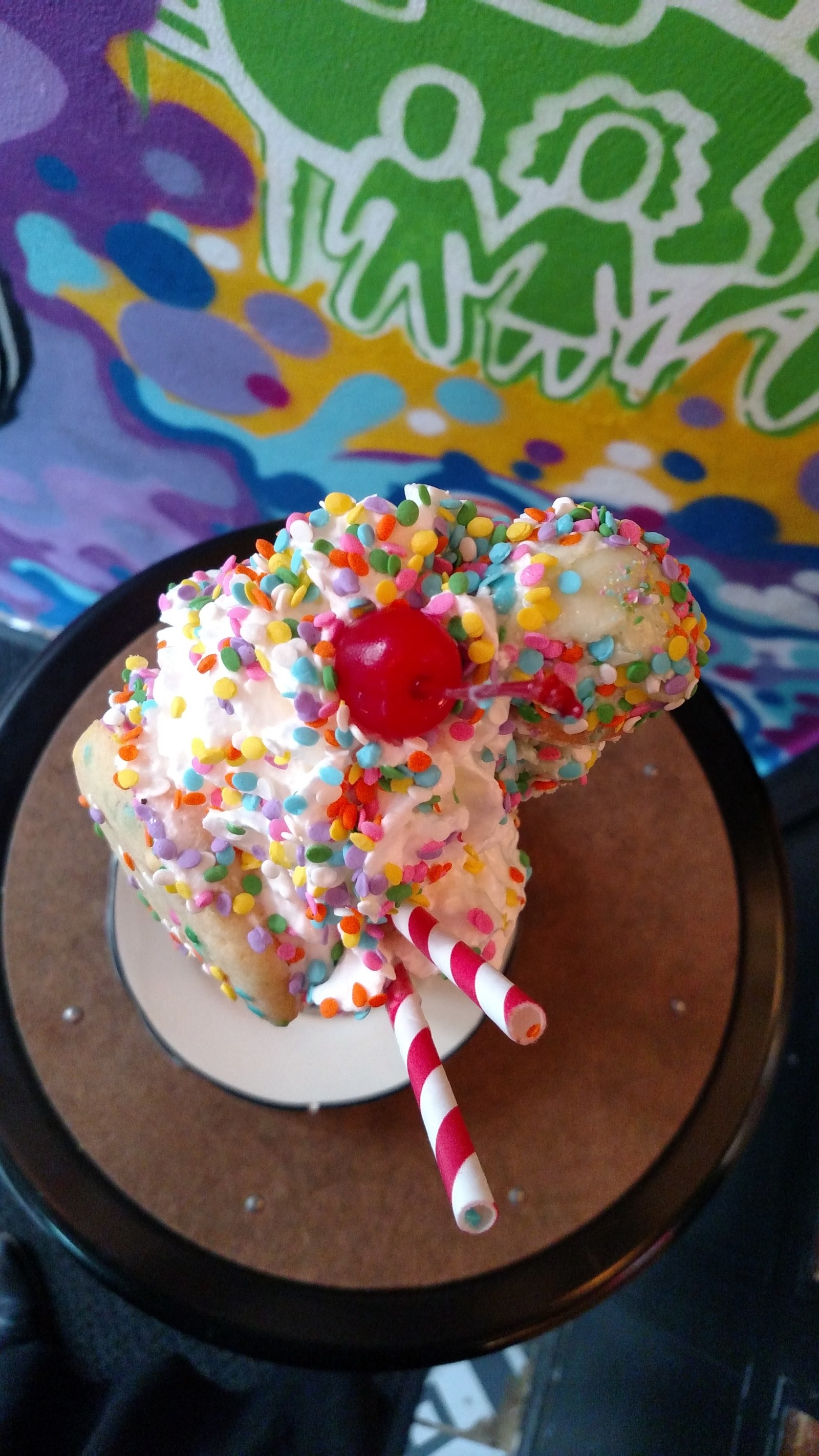 You're larger than my face. You have a cupcake kebab. I'm talking to a milkshake.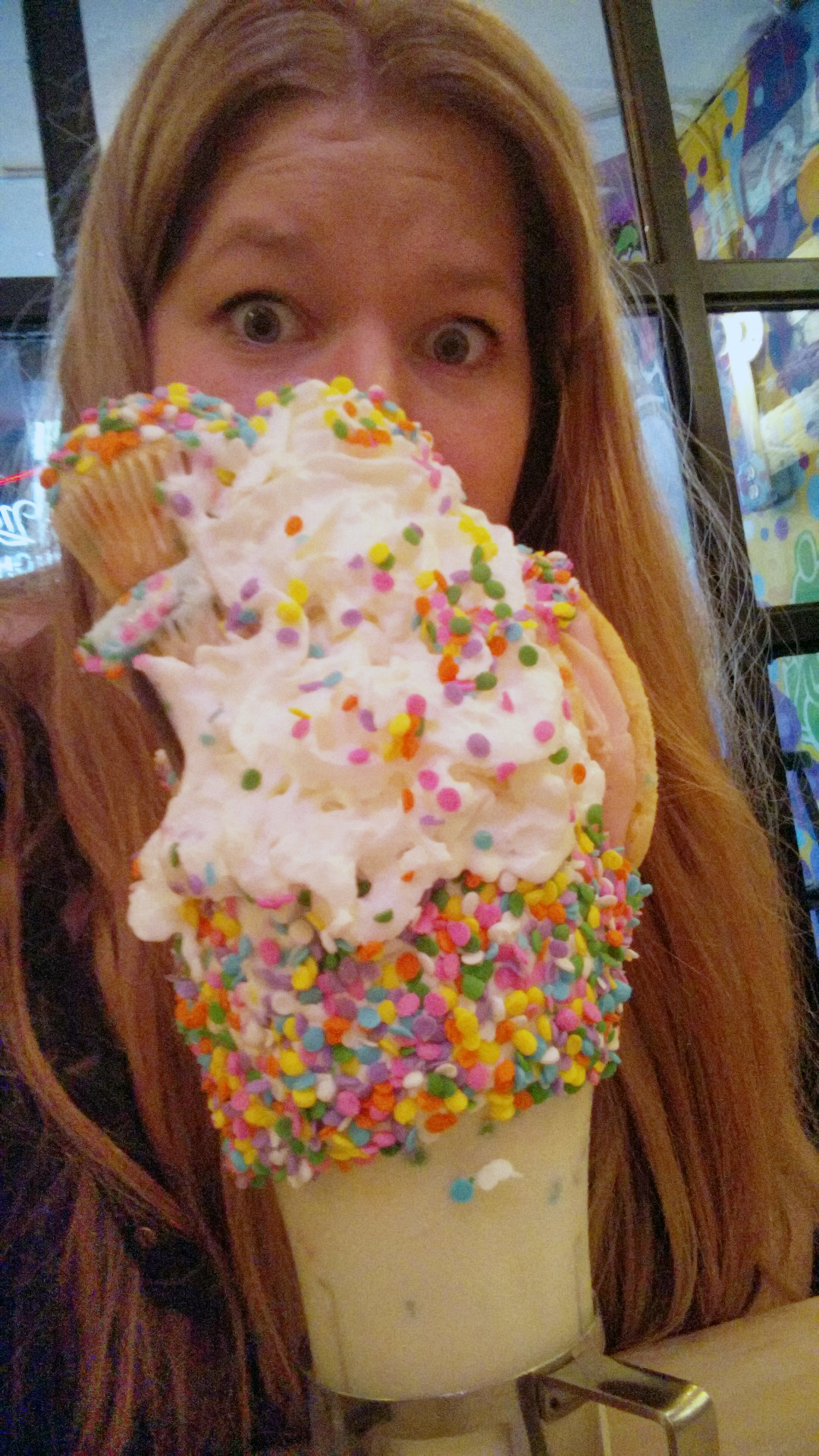 You just have to remain calm and approach it like any other challenge—one sprinkle-covered piece at a time. And if you're like me you'll get frosting all over your phone.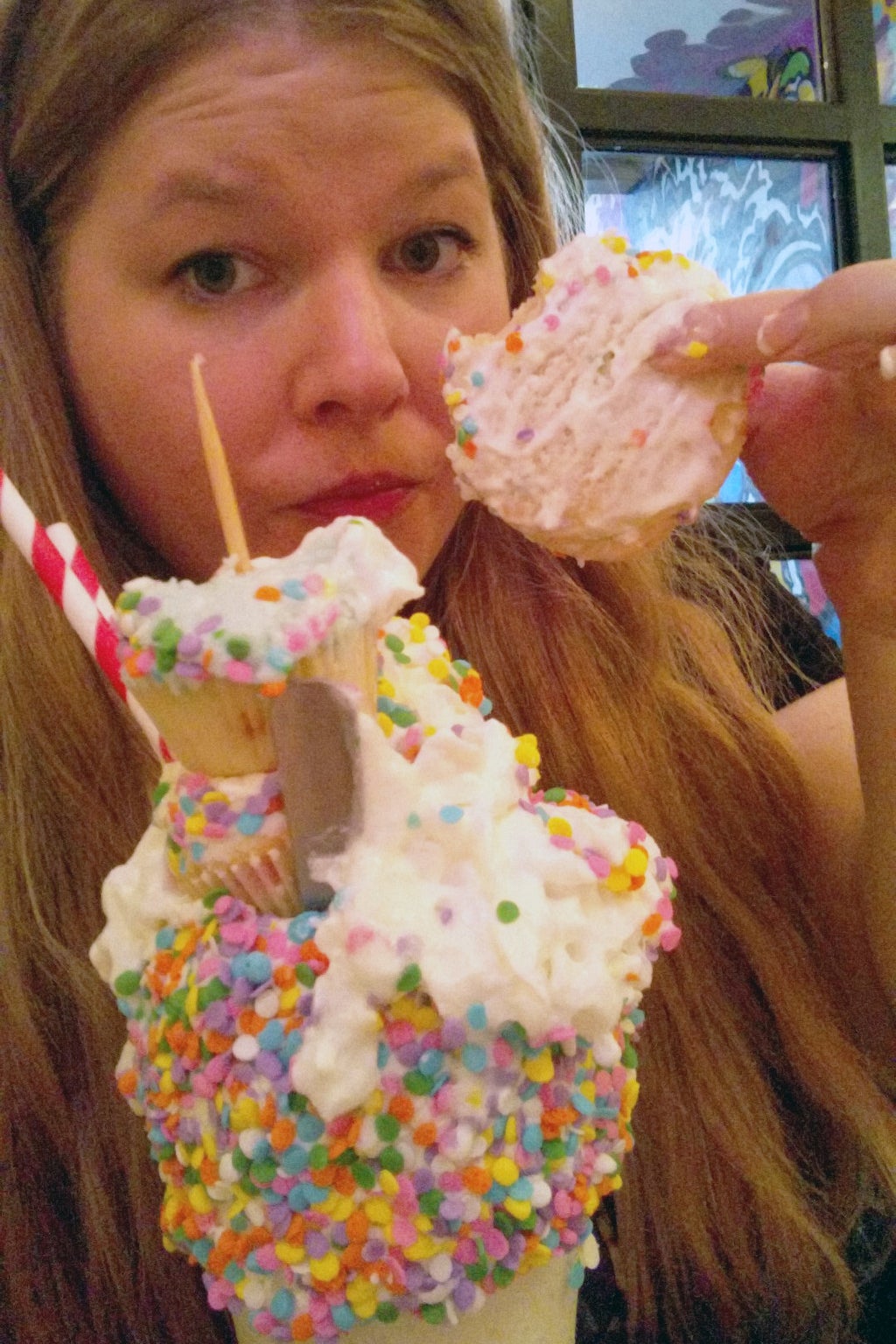 Ultimately, the best part was the sprinkles. Who knew I wanted to drink sprinkles through a straw?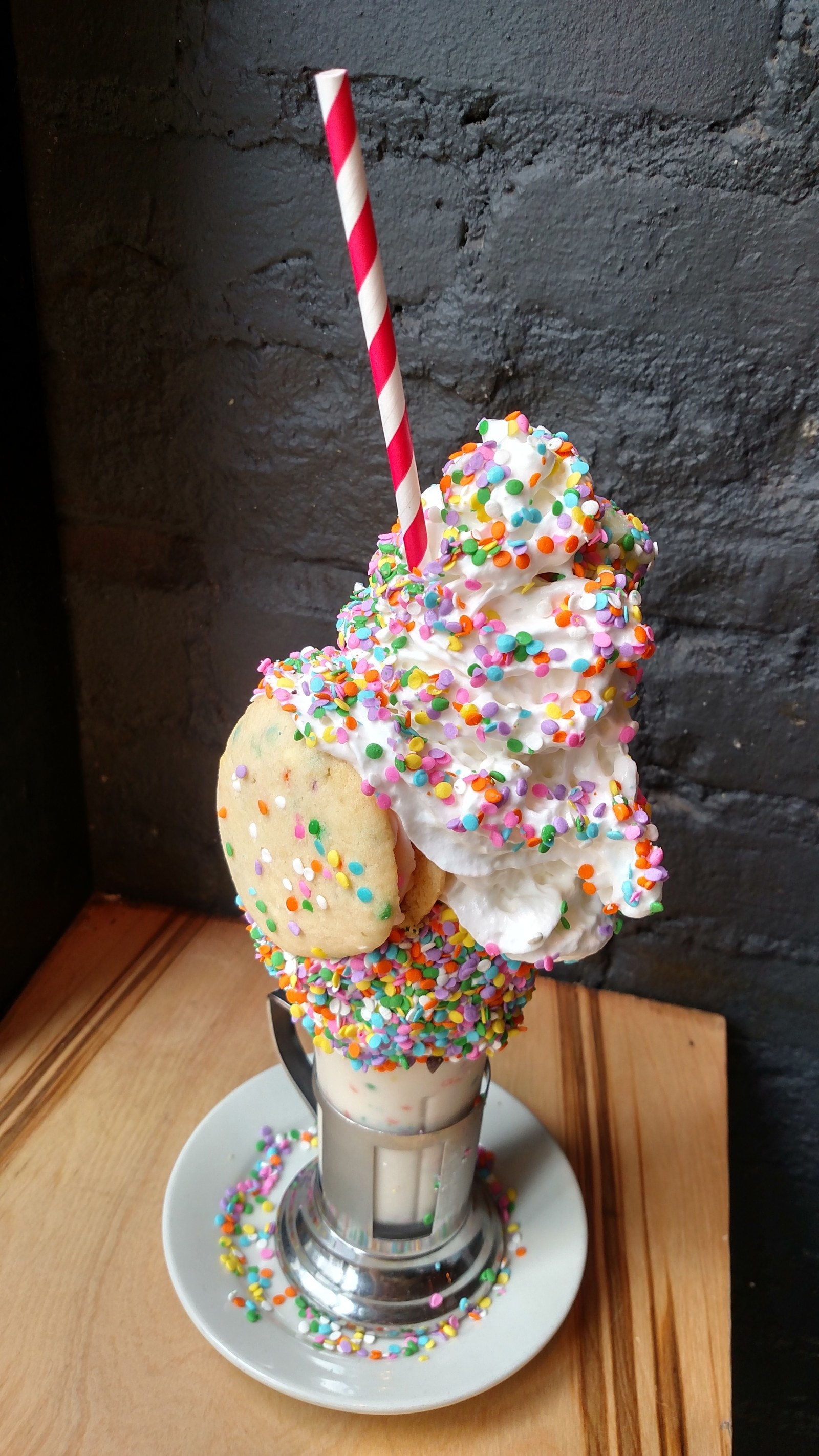 This milkshake is available until July 17 at Black Tap's two NYC locations.