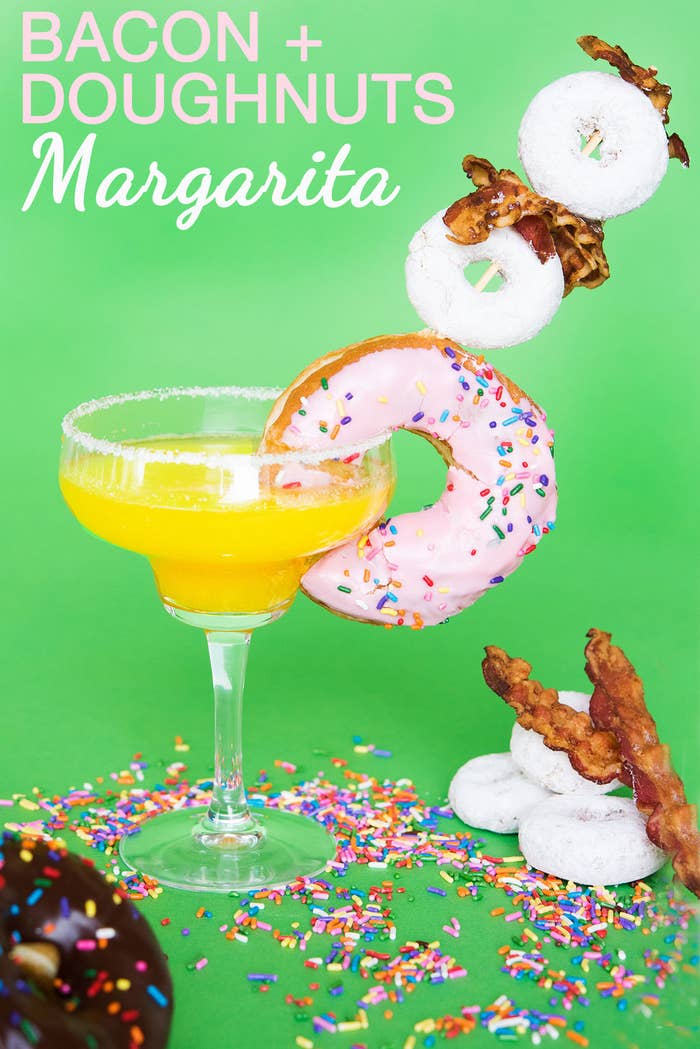 Here's what you need: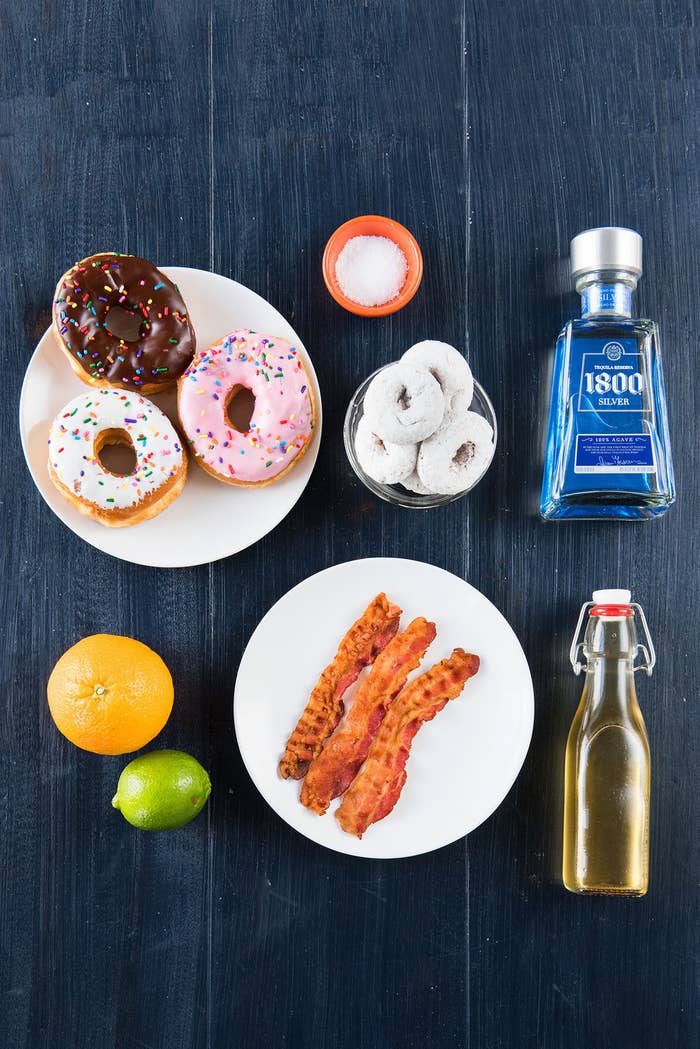 Bacon & Doughnuts Margarita
1.5 ounces tequila
3 ounces fresh squeezed orange juice
juice of 1 lime
1 tablespoon bacon simple syrup (recipe here)
salt (for lining rim)
orange wedge (for salt rim)
bacon (garnish)
doughnuts (garnish)
Spread salt onto a plate, rub the rim of a margarita glass with an orange wedge to wet it, and dip the glass rim into the salt until coated. Combine tequila, orange juice, lime juice, and bacon simple syrup in a cocktail shaker filled with ice and shake well until combined, or stir well in separate glass with ice. Strain into the salted glass. For the garnish, press a doughnut down onto the edge of the glass and attach bacon and as many additional doughnuts as desired to the top of the donut with a skewer or toothpick.
Check out more junk food cocktail recipes here.