I Tried A Meat Popsicle Because I Have Nothing Left To Lose
Frozen beef broth on a stick is not as bad as it sounds.
Recently, I heard about something potentially terrifying: A meat popsicle.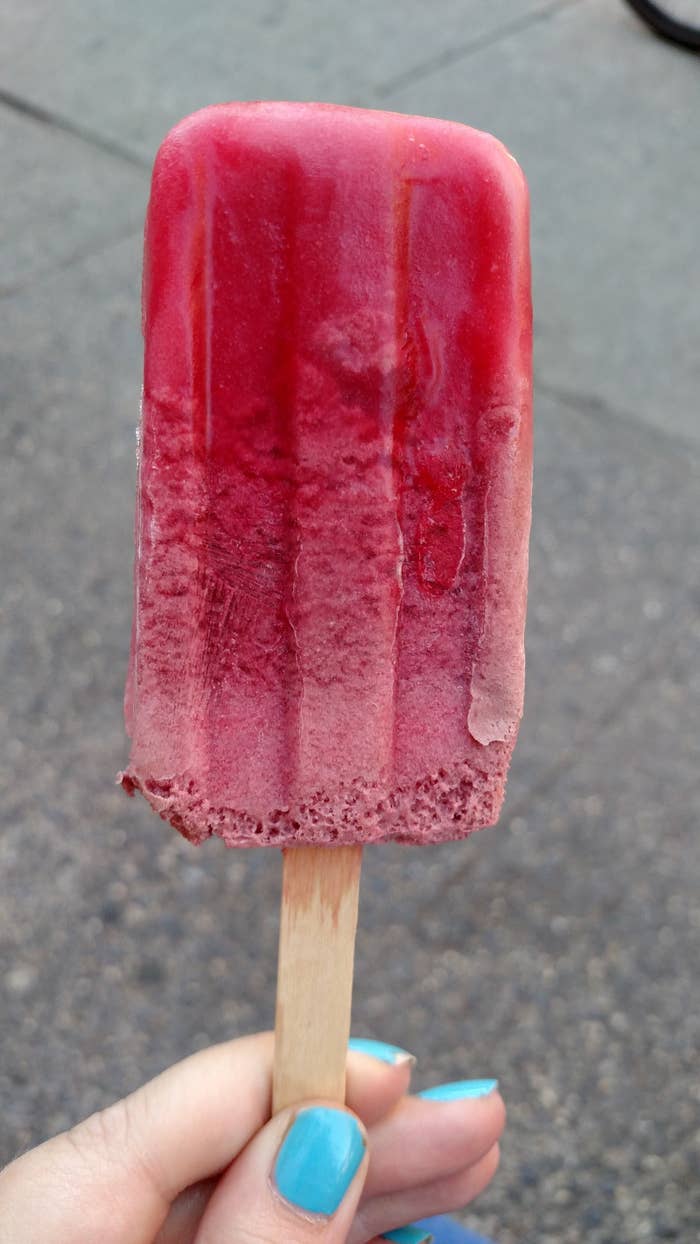 These beef broth popsicles are sold at Springbone, a restaurant in New York City specializing in bone broth.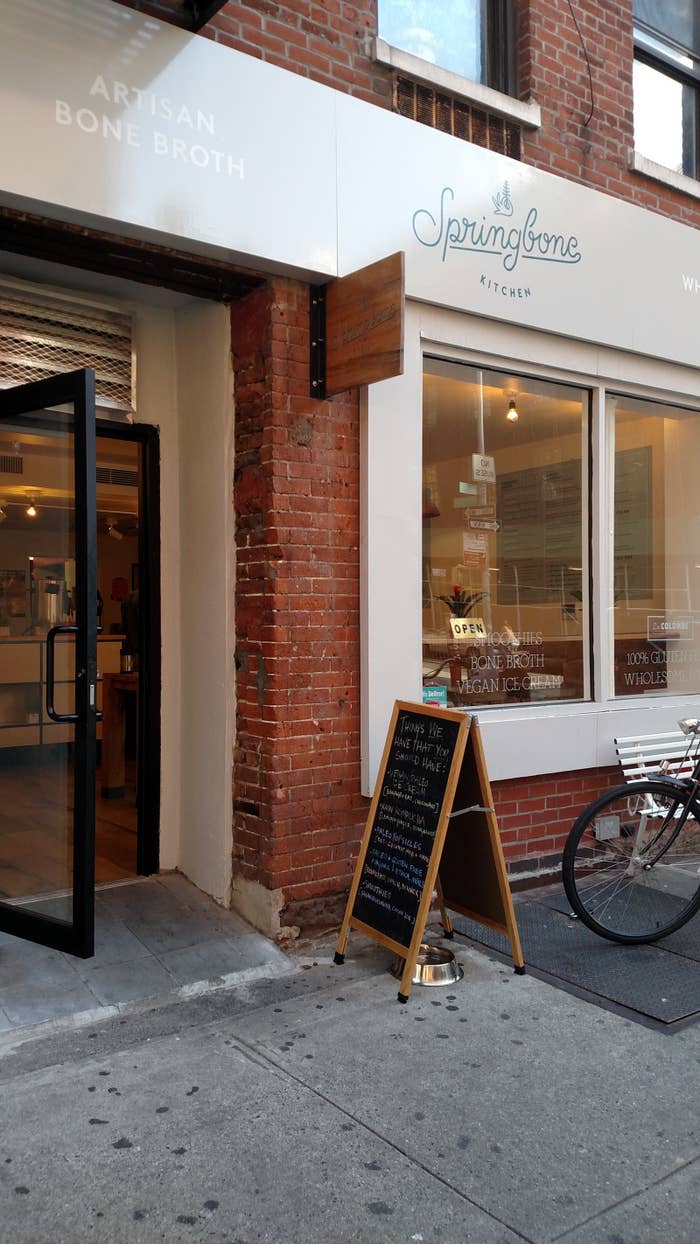 Apparently I'm the kind of person who says, "Beef popsicle? Yes, please!" So I went to try it.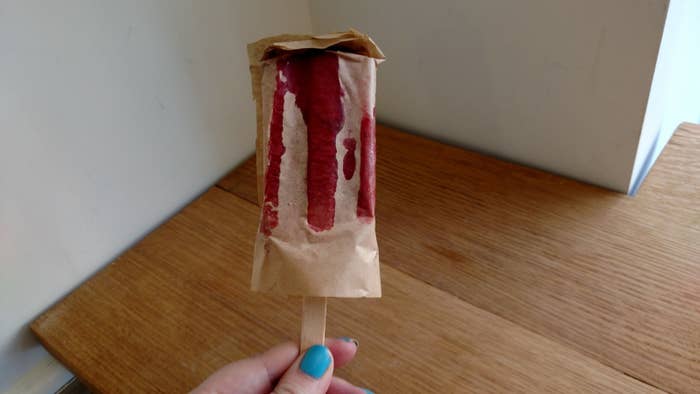 While I'm (weirdly) not against the concept of a savory popsicle, these pops are actually fruit flavored to mask the meat broth taste.
"It tastes better than it sounds" is what I was told when I ordered it.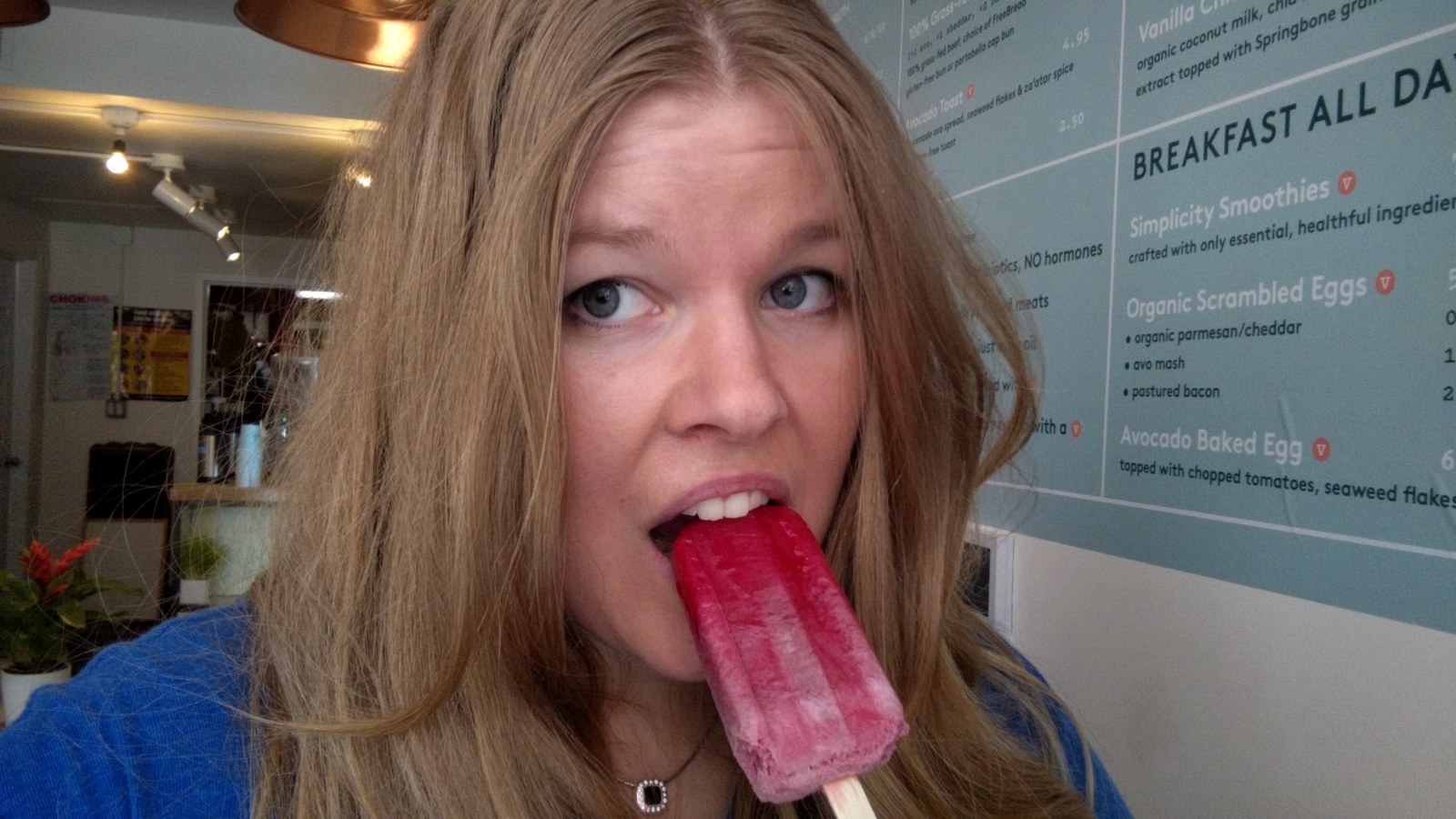 It was tangy and vaguely fruity. I felt like I sensed a subtle, but not unpleasant meatness to it, but that could've just been psychological. It wasn't bad!
The bottom of the ice pop had a sort of congealed quality, but I kept eating it. And maybe even liked it?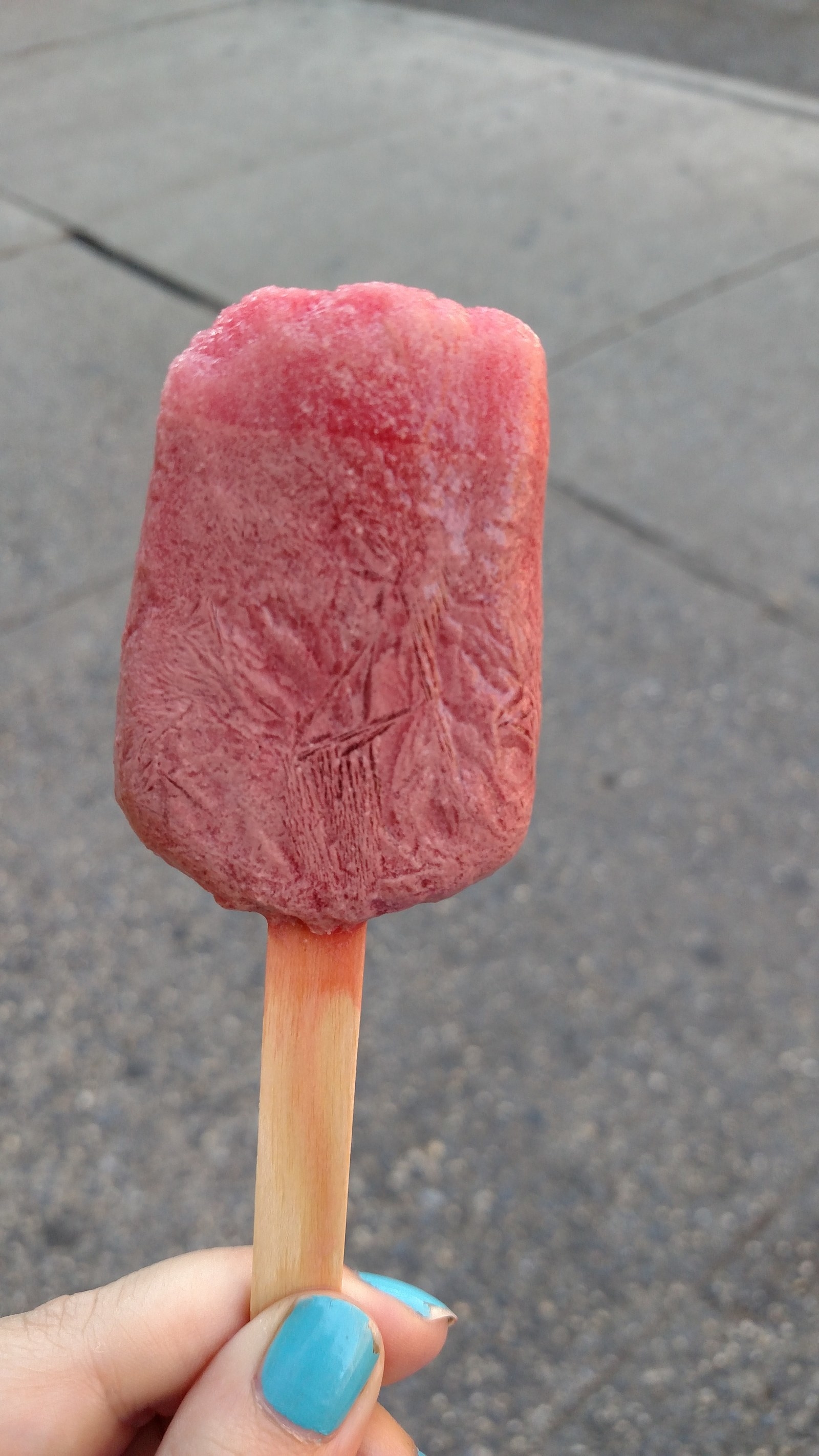 Here's proof that I ate the whole thing even though no one forced me to. The fact that it wasn't too sweet was a bonus and it didn't really taste like meat.