Zoella Used A Ghostwriter On Her Fast-Selling Debut Novel
The YouTube star authored the fastest-selling debut novel ever. "Zoe Sugg did not write the book Girl Online on her own," says her publisher.
YouTube star Zoe Sugg didn't write all of her novel Girl Online on her own, according to her publisher.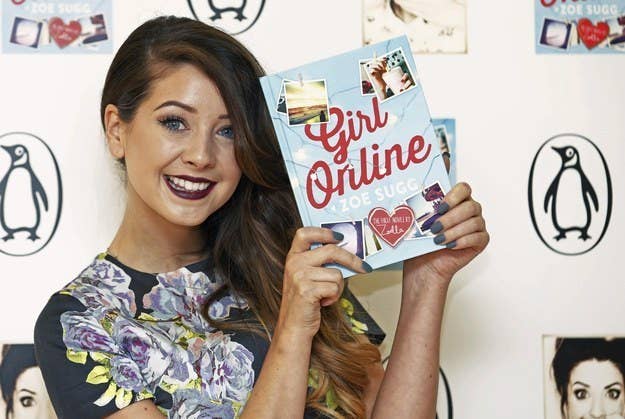 But Sugg's publisher has now confirmed that her team employed a ghostwriter to anonymously write parts of the book.
"To be factually accurate, you would need to say Zoe Sugg did not write the book Girl Online on her own," Penguin told the Sunday Times.
The use of ghostwriters is relatively common in the world of young adult fiction and celebrity books, although Sugg and her team had not previously mentioned that she had assistance on the project.
But there are clues: in the acknowledgements of Girl Online Sugg thanks "everyone at Penguin for helping me put together my first novel, especially Amy Alward and Siobhan Curham, who were with me every step of the way".
Alward is Sugg's editor while Siobhan Curham is a prolific author of young adult fiction. It is not clear to what extent or in what role Curham was involved in the writing of the book.
On Sunday afternoon Zoella confirmed she had "help telling my story" but said all the story and characters are hers.
Depending on your point of view, this is either a depressing indictment of the publishing industry:
Or a perfectly acceptable behaviour for someone whose main talent lies in making vlogs:
Either way, the book is still number one on Amazon, beating the latest Jamie Oliver cookbook in the important pre-Christmas sales period.