Universities are banning students from taking watches into exam halls in case they're internet-enabled smartwatches.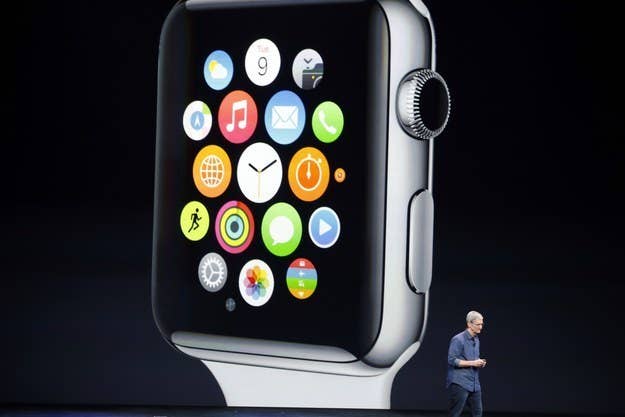 Apple's smartwatch innovation has had an unexpected side-effect. BuzzFeed News has learned that universities have starting issuing blanket bans on all students wearing watches in exam halls – because invigilators can't tell whether students actually have a mini-computer strapped to their wrist.
With the popularity of smartwatches set to rocket when the Apple Watch is released in April, multiple universities having begun taking precautions to stop students cheating by using the devices during this summer's exams. Such devices could allow students to look at notes or subtly receive messages during exams.
Last summer, the University of London expressed fears that Apple's smartwatch could create "a problem in the examination hall from 2015 and beyond" because invigilators would struggle to differentiate between a standard digital watch and the new gadget. But we've now reached the tipping point where multiple universities are starting to actively ban all watches from the exam hall.
London's City University told BuzzFeed News it has recently joined with other British universities in stopping students from wearing any watches into exam halls. It said:
Last year, colleagues and invigilators raised the issue of how we would identify a smartwatch in an examination setting. In large exam venues, with over 100 students, it simply wouldn't be practical to ask invigilators to check each watch. We conducted some sector research in the autumn term of 2014 and learned that a number of universities have recently introduced a similar policy.
As a result, the university now considers all wristwatches as equivalent to mobile phones:
Students are already asked to place mobile phones in a plastic wallet under their desk, so we adopted the same procedure for watches. Students either don't wear them to an exam venue, or they remove the watch in the venue and place it in the plastic wallet.

We also increased the number of large wall clocks available in the examination venues, bought small desk clocks for any student who requests one as well as a small quantity of RNIB-approved desk clocks for use by any student who needs one.

We regularly review exam procedures to ensure that no student has an unfair advantage over any other student. We are really pleased that our students have adopted this new policy so readily.
Basically, Apple has (accidentally) changed everything again.