This Young Tory Got So Pissed He Took A 300-Mile Uber Ride
Some people are having all the fun at the Conservative party conference.
A Conservative activist got so drunk at the Tory conference in Manchester he spent £311 on an Uber back to London.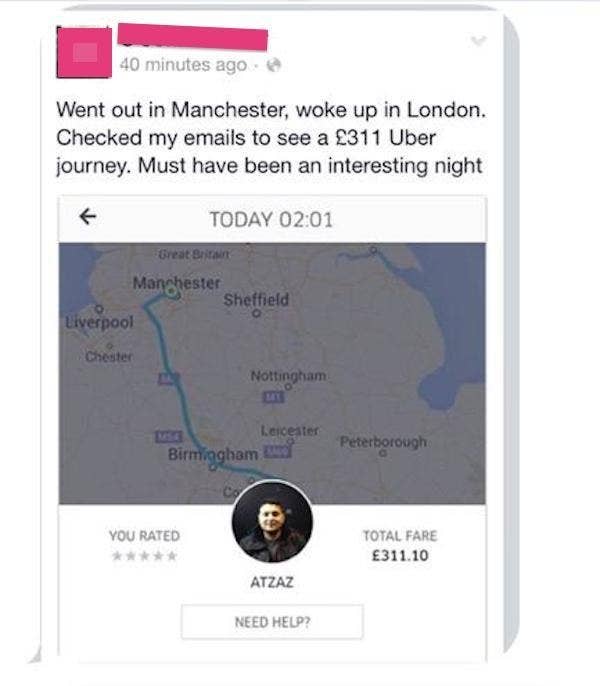 Conservative activists haven't had the best reception in Manchester, with members being egged, spat on, and generally abused by protesters. But that hasn't stopped them drinking.
One activist, who has worked for a Conservative MP, went out in Manchester on Monday night following George Osborne's speech to the party and woke up back in London after a cross-country Uber journey that cost over £300.
The activist, who agreed to talk to BuzzFeed News on the condition he was not named, shared a screengrab of his receipt on Facebook. He said: "Well you know what a drunken night out is like! I'm 19 years old and intend to enjoy my youth."
The Tory supporter confirmed he wouldn't be returning to the party's conference for the final two days: "I really can't afford a tube journey now never mind a journey to Manchester."