GLASGOW – If Scotland rejects independence on Thursday then around half the electorate is going to be severely disappointed.
But while No voters say they dread defeat, the majority of Yes voters who spoke to BuzzFeed News this week genuinely don't even seem to have considered the possibility that they could lose. Again and again, Yes activists on the streets of Scotland said opinion polls are wrong and they will easily emerge victorious.
On the eve of the poll, BuzzFeed News asked a group of Yes voters how confident they are of victory. And some of them bullishly predicted the winning margin:
1.
On the basis of how many Yes supporters he's met while campaigning, this man reckons the polls are completely wrong.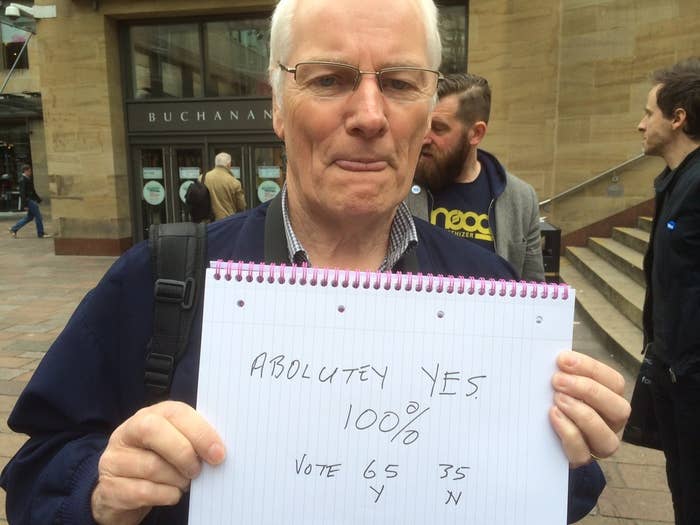 2.
This man reckons Yes is substantially ahead of every poll so far.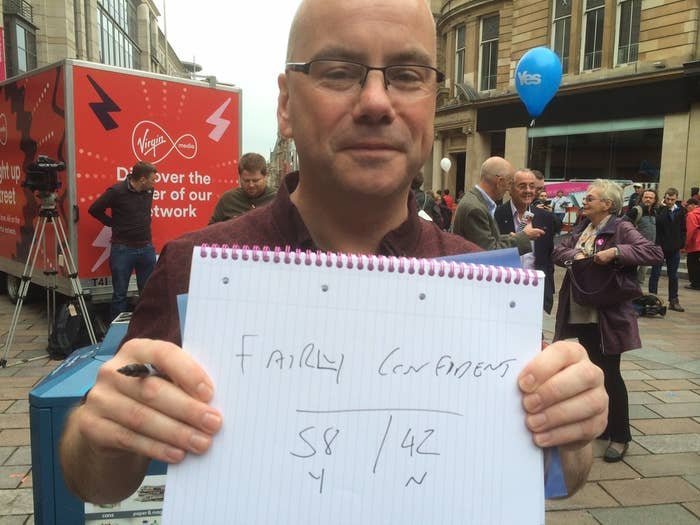 3.
This man's not expecting defeat either.
4.
This is as nuanced as it gets.
5.
6.
Almost everyone else is bullish and does not seem to consider defeat a possibility at all.
7.
These Yes supporters think there'll be a large margin of victory.
8.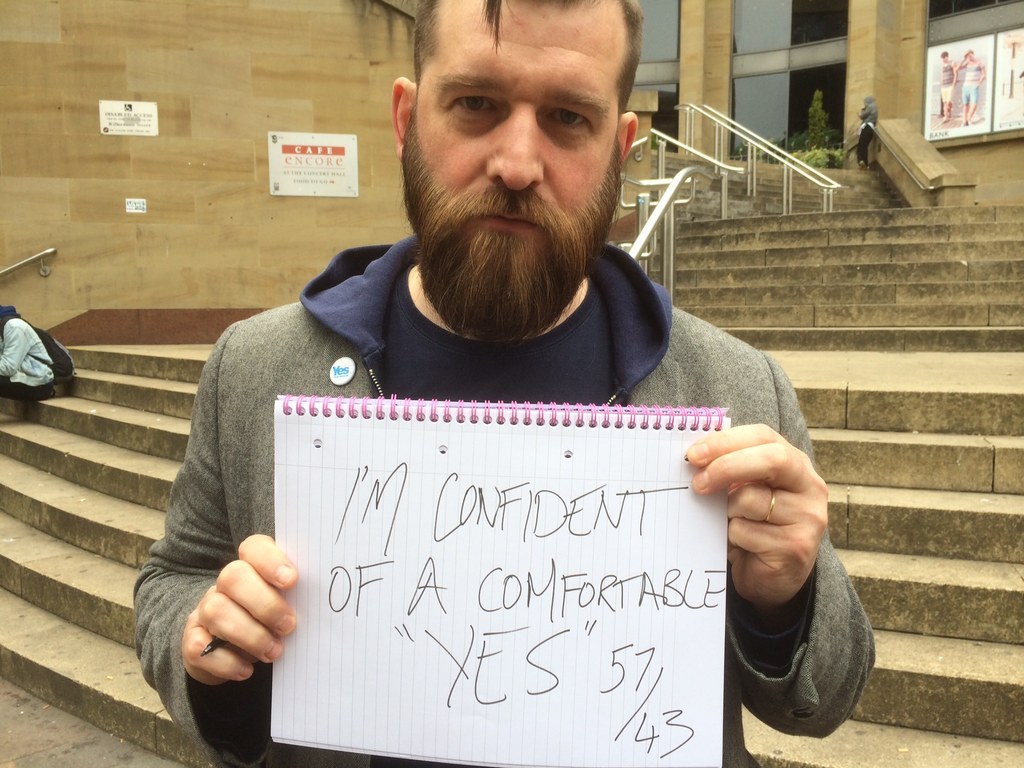 9.
Like many other Yes supporters, this man believes the BBC's coverage has been biased.
10.
This man is hoping for a 106% turnout.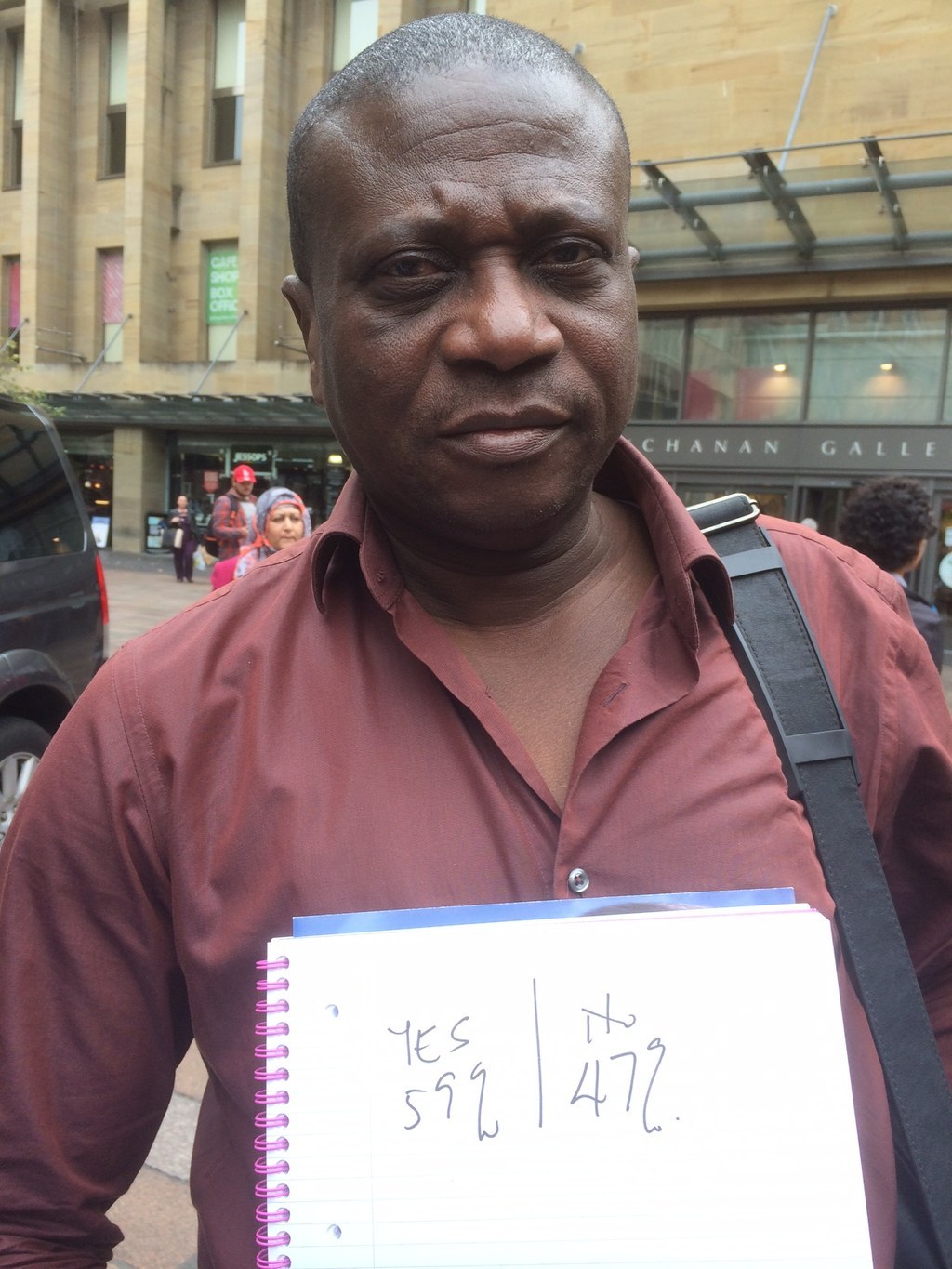 11.
Sixty-two per cent to Yes for this man.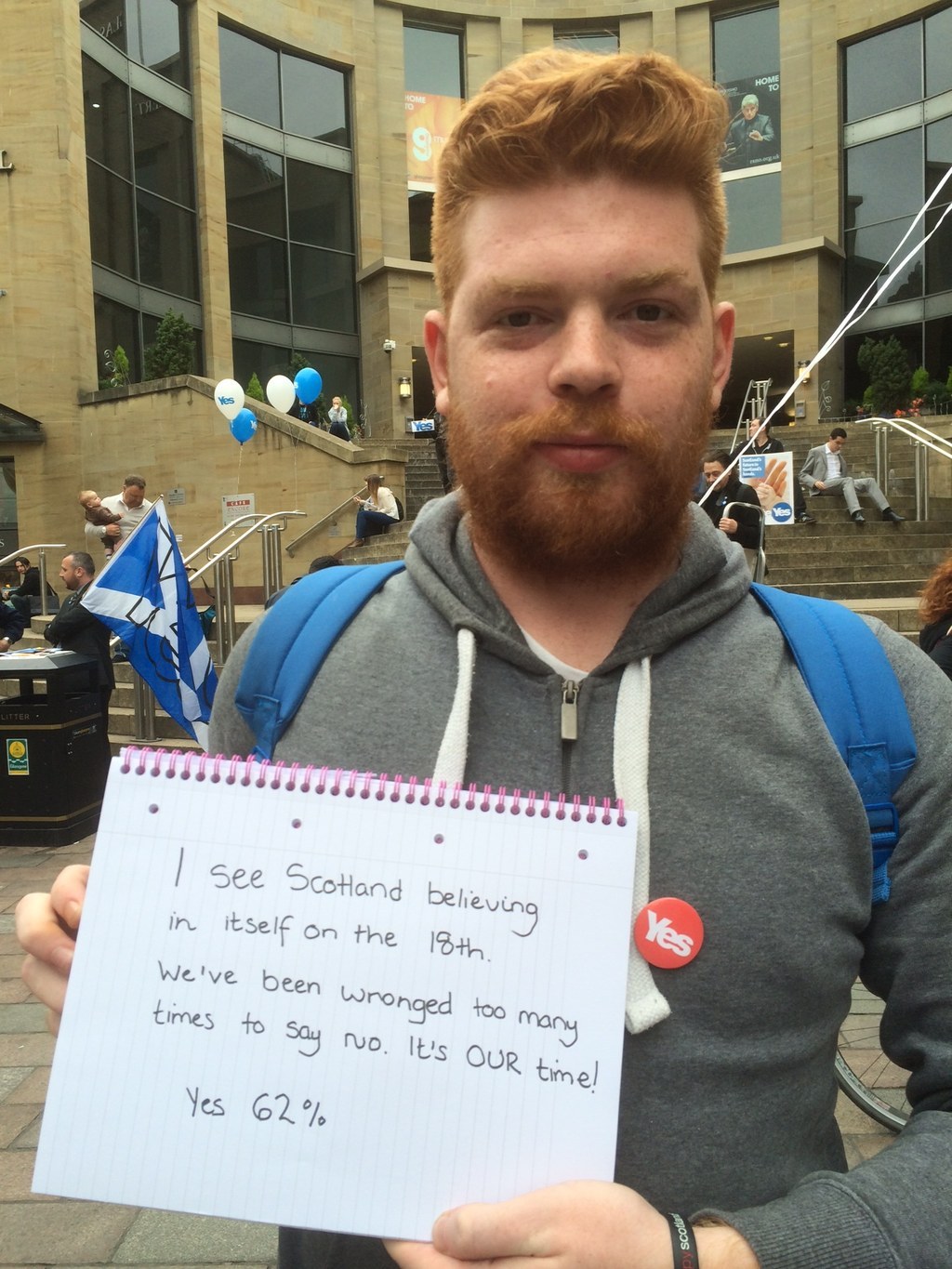 12.
The lead singer of Deacon Blue isn't willing to put a number on the margin of victory. But he certainly isn't considering defeat.
13.
This woman's confident.
14.
And this man, like many other Yes voters, is putting his faith in new voters who are supposedly not being picked up by pollsters.