This image purporting to be a Charlie Hebdo cover is going viral on social media, with people claiming it is the next front cover of the satirical magazine.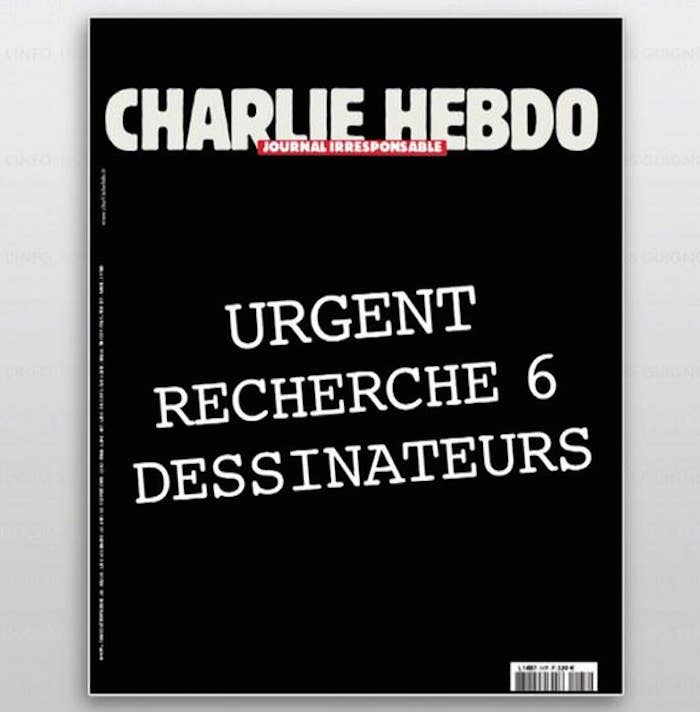 But it's actually a fake cover mocked-up in tribute to the magazine's staff by Les Guignols de l'info, a satirical French TV show.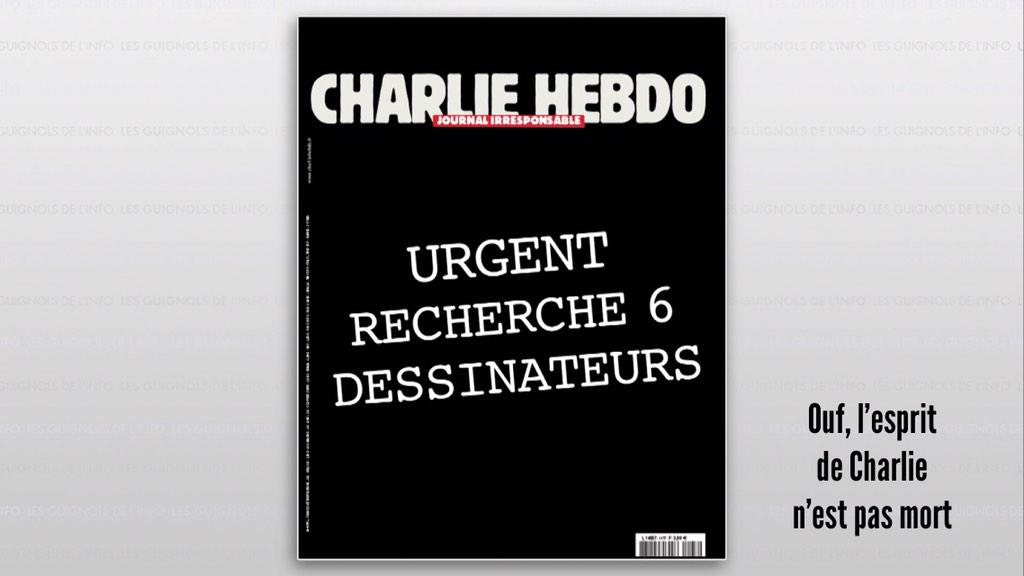 The episode in question was broadcast on French television station Canal+ on Thursday night and can be watched here.
Despite losing many of its staff Charlie Hebdo will be returning to print next week, with a massively expanded print run of one million copies.