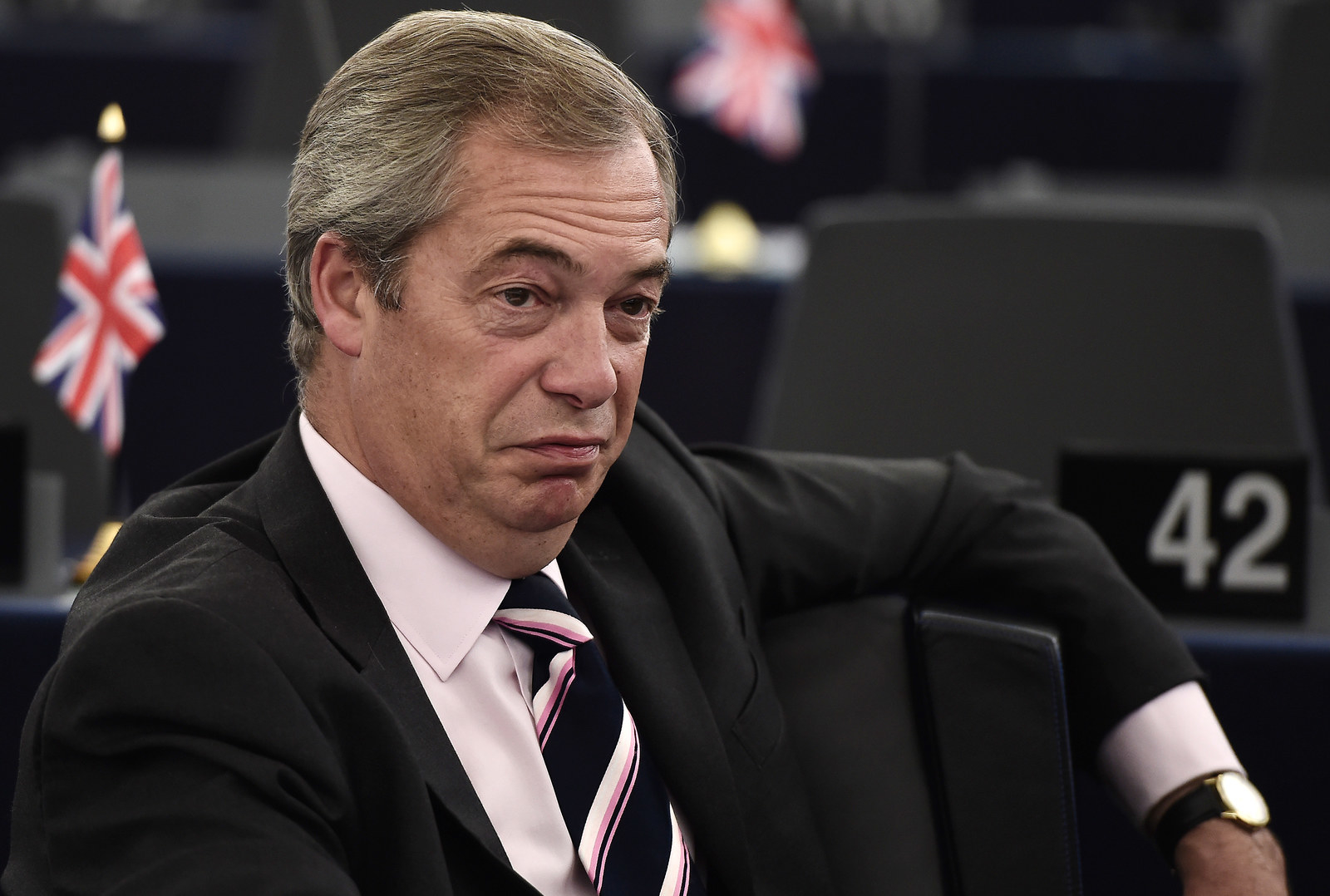 Theresa May has declined to rule out giving a peerage to UKIP leader Nigel Farage.
The prime minister was asked in the House of Commons whether she would be giving a peerage to the interim UKIP leader, who helped lead the successful Brexit campaign and is an ally of US president-elect Donald Trump.
"Can the prime minister confirm or deny if there have been any official conversations at any level regarding giving Nigel Farage a peerage?" asked SNP MP George Kerevan at Prime Minister's Questions.
May refused to rule out making the UKIP leader "Lord Farage", citing protocol: "All I can say to the honourable gentleman, I'm afraid, is that such matters are normally never discussed in public."

Afterwards a Downing Street spokesperson suggested peerages went to those who produced work that benefited "society and community".
Major opposition parties are traditionally given the chance to appoint a limited number of peers by the government. The Greens were granted their first life peerage in 2013 but UKIP, which has consistently outpolled them, has been blocked from making appointments to parliament's upper chamber.
Number 10 has already moved against Farage this week, attempting to downplay his role in any post-Brexit negotiations involving Trump. However, the interim UKIP leader spent an hour with the US president-elect in New York on Saturday night, well before any meeting could be arranged between Trump and members of the British government.
On Monday the UKIP leader boasted to Sky News: "I do have connections with Trump, particularly with Trump's team, many of whom I've known for years, and yet the government don't want in any way to talk to me informally or do anything.
"It says a lot actually about the way we're governed in this country. We are run by people who have never worked in the real world. Anybody out there who has ever worked in the real world will be astonished by Number 10's reaction."
Farage's current stint as UKIP leader is due to end when his replacement is elected at the end of November and he has insisted he intends to step away from day-to-day politics. However, he will remain as a high-profile member of the European parliament.