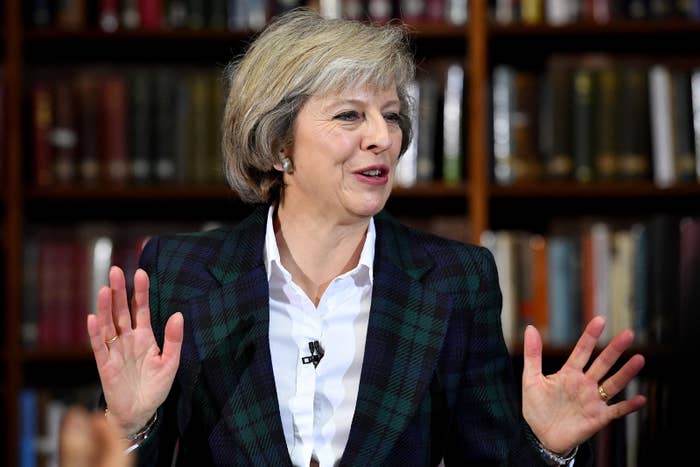 Either Theresa May or Andrea Leadsom will become the next prime minister after Tory MPs voted for the two to go forward to the final ballot of ordinary members.

The women topped the secret ballot of Conservative MPs on Thursday as justice secretary Michael Gove was eliminated. The decision of who replaces David Cameron in Number 10 now rests on the verdict of 150,000 party activists.

A result will be declared on 9 September – with the winner taking over as party leader and prime minister from David Cameron.
May topped the ballot with 199 votes, and Leadsom won 84.
Gove finished in third place and was eliminated with 46 votes, despite having destroyed the career of his old ally Boris Johnson in order to run for the job.
The result means the UK will soon have its second female prime minister.
May celebrated by saying it was time for "strong, proven leadership" to negotiate the UK's exit from the EU and "to make Britain a country that works not for a privileged few but for every one of us".
"Those are the things my colleagues have voted for in overwhelming numbers today, and I am confident they will win the support of our members – and the support of the country as a whole."
After the vote Tim Loughton MP, speaking on behalf of Leadsom's team, celebrated the fact that "both the contenders for the Tory leadership are women, state-educated, and have had proper jobs".
However, he said attacks by rivals on his candidate's CV and other business dealings "show they're really desperate". He insisted she had had a "really distinguished career in business", despite claims she had embellished her role.

"She's the fresh candidate. It's a fresh sort of politics," he said, citing her strong commitment to taking the UK out of the EU.
He insisted that despite speculation about her attracting support from UKIP, there had been "no discussions or any approaches" with a third party.
Asked by BuzzFeed News about comparisons between Leadsom and Donald Trump, Loughton asked "Are you mad?"