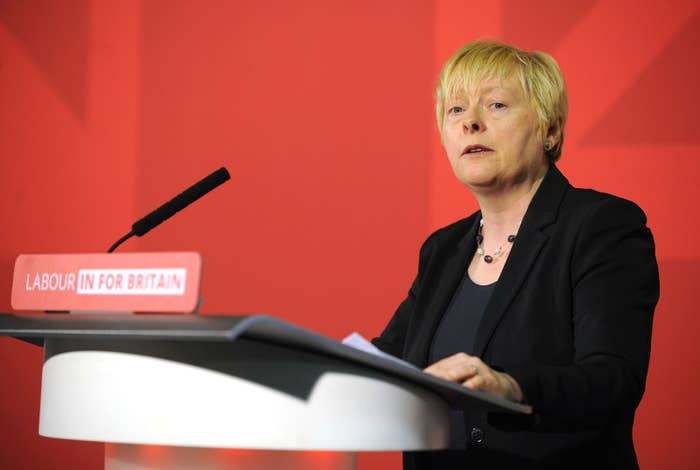 A former Labour party staffer appears to have registered a series of domain names that could be used by an Angela Eagle leadership campaign before the coup against Jeremy Corbyn began.

The domains angela4leader.com, angela4leader.org, and angela4leader.co.uk were all bought in the name of Joe McCrea, a former New Labour special adviser who now runs a communications consultancy in Derbyshire.

The domains were registered on Saturday 25 June – one day before Hilary Benn was sacked as shadow foreign secretary for allegedly attempting to lead a rebellion against Jeremy Corbyn, and two days before Angela Eagle quit the shadow cabinet.
Labour MPs who quit Corbyn's front bench insisted they were reacting to the decision to remove Benn rather as part of a coordinated coup.
Eagle is weighing up whether to make a run for Labour leader by formally challenging Jeremy Corbyn. She was expected to announce her campaign on Thursday but this was delayed as she now faces an anti-Corbyn rival in the form of Owen Smith.
Eagle's spokesperson insisted that while the politician did know McCrea personally, she was unaware that he had bought the domain names, hadn't authorised their purchase, and suggested he may have got "excited" on Saturday.
When contacted by BuzzFeed News and asked whether he had bought the domains on behalf of Eagle, McCrea talked briefly before saying "thank you very much, goodbye" and putting down the phone.

When called again to clarify whether he bought the domains with the support of Angela Eagle, McCrea said he was looking after his son, said it was unacceptable to call him back while he was looking after his son, and requested not to be contacted again.

The registrations were first spotted by Twitter user @Phil Maylor.

McCrea was a special adviser handling communications for New Labour health secretary Frank Dobson between 1997 and 1999. He then moved into Downing Street for a year where he helped prepare Tony Blair for Prime Minister's Questions, according to his LinkedIn profile.
McCrea is one of the 1,287 people Eagle follows on Twitter and he has tweeted several approving messages about her.
In a public Facebook post on Thursday, McCrea shared images of people joining the Labour party to vote against Corbyn's leadership and wrote: "A longstanding friend of mine has just told me he's joined the Labour Party today specifically to save it from Jeremy Corbyn. The grassroots are building for unity."
McCrea could have easily kept his name off the public domain registration registrar by choosing to make his contact details private.
A source on Corbyn's team joked that the registration "sounds like another piece of the Portland Coup", a reference to the online theory that a high-profile communications agency is coordinating the anti-Corbyn coup.