A major international car dealership was going to have its Christmas party at London's Proud Camden venue. Until they emailed to ask if the venue was a gay bar, because "it's against some people religion" [sic].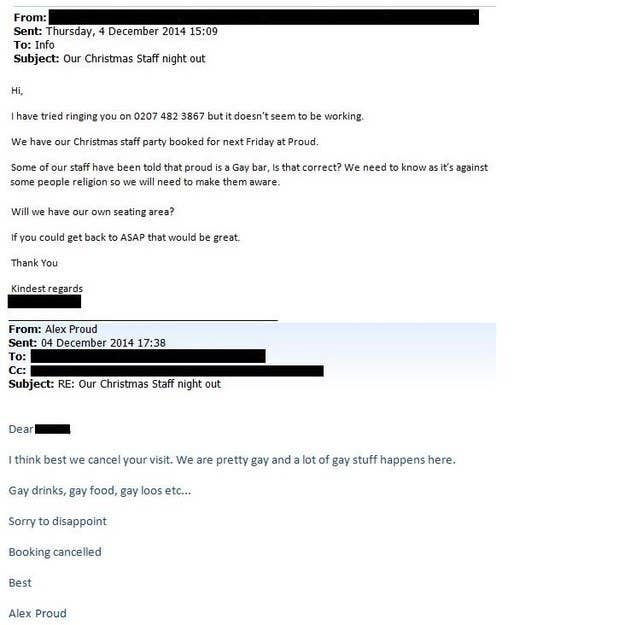 Venue owner Alex Proud emailed back to say his venue isn't a gay bar but "a lot of gay stuff happens here". And promptly cancelled the booking.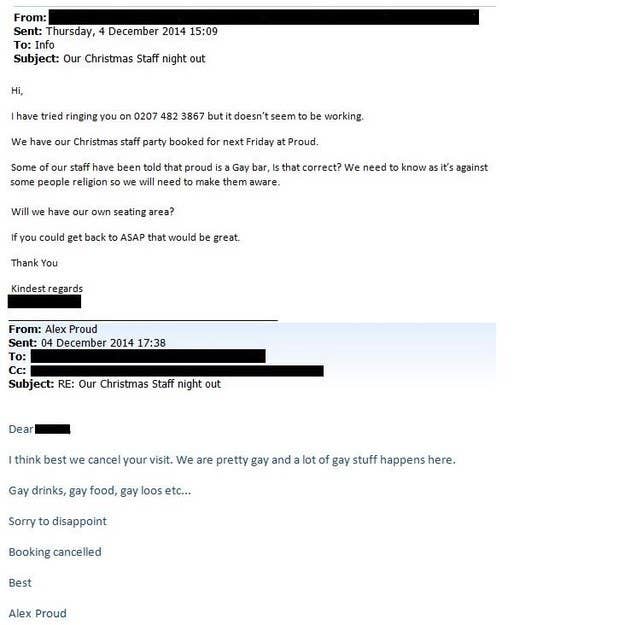 He posted the email exchange on Twitter and it quickly went viral. Lots of people loved it.
Proud says cancelling the booking will cost his venue "several thousand pounds" unless they can find a replacement. But he insists he doesn't care.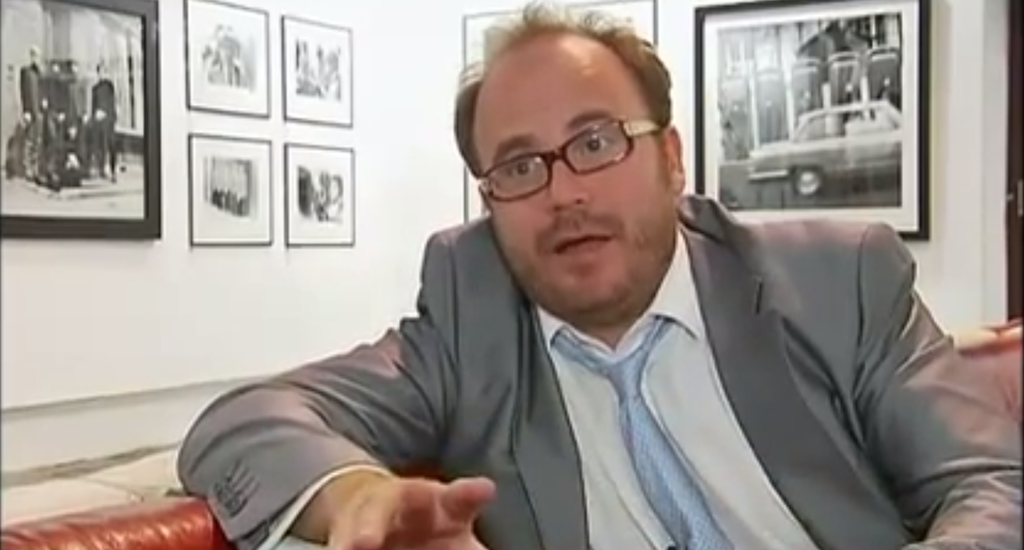 "I was shocked that a lot of people said they didn't see what was wrong with their question," he told BuzzFeed News. "I think some people think homophobia is a thing of the past – there were a lot of people out there who think it's a fair question. A lot of people think you can justify homophobia using religion."
"I was relieved to get that email because I wouldn't have wanted those people in my venue anyway."
But he won't be naming the car brand involved. Instead he just hopes they change their attitudes.
"They are a dealership for an international car brand. They would undoubtedly be in very serious trouble if I'd been minded to name them. They wouldn't have been an official dealership for long."
"One thing I despise on the internet is that thing where people hound people to death. I am a believer in redemption. Hopefully this teaches them a lesson and makes them think about their attitudes."
"Proud Cabaret is a cabaret club so it's absolutely full of queens, 30% of my staff are gay! It's an extremely fun, vibrant, incredibly gay-friendly place. I'm proud that many of my staff represent all sorts of minorities."