A London black-cab driver hates Uber so much that he's paid to change his numberplate to "H8 UBR" in order to prove that, well, he really does hate Uber.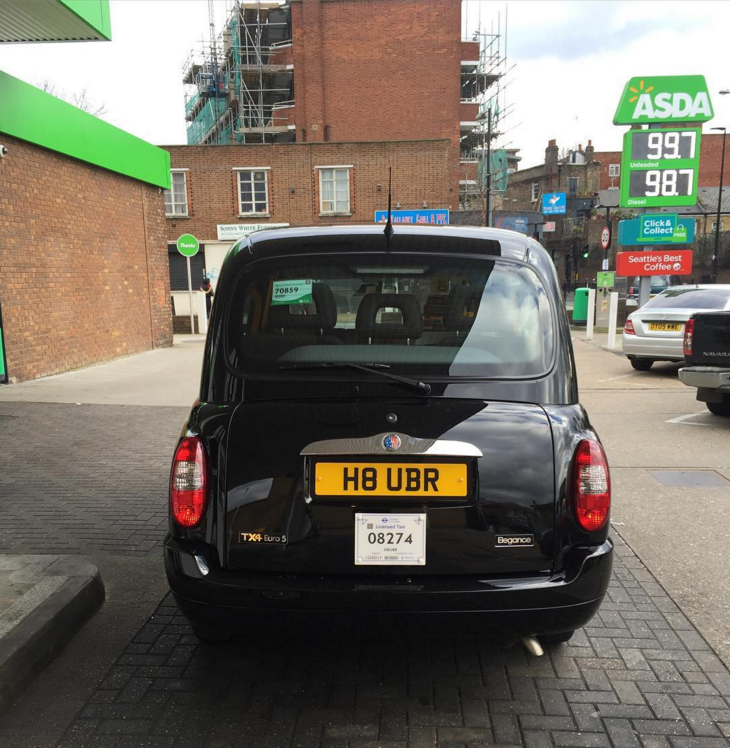 Martin Eley, 31, decided to take a stand against Uber by fitting the special numberplate to his fully licensed taxi earlier this week.
"It's been crazy," he told Buzzfeed News. "On the street there's been lots of smiles, laughs, and waving. Other private-hire drivers have even smiled. It isn't causing any hate – even though it says hate on the numberplate, it's actually causing smiles and happiness.
"I'm not out to cause trouble. I was purely browsing on the DVLA website. I'm not really into private plates but an idea popped into my head and one thing led to another."
The traditional London black-cab trade is at war with Uber, which cabbies accuse of undercutting their business without having to meet the same standards, and allowing drivers on to the road who have not undertaken the same level of training.
Eley, who has been driving for seven years, said he was angered by how Uber is operating in London.