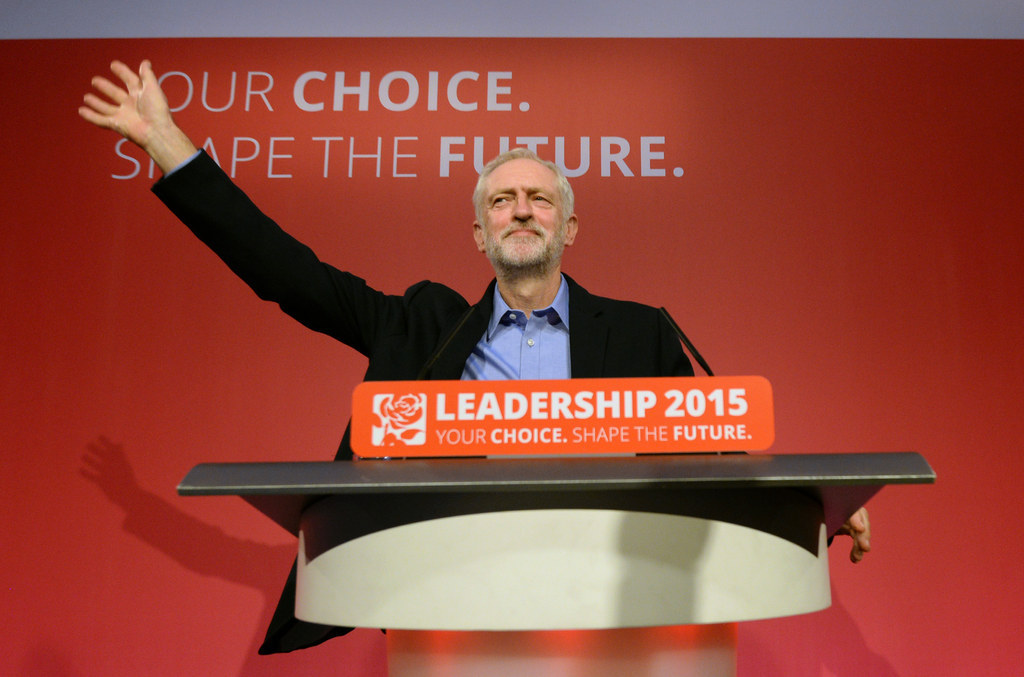 Jeremy Corbyn has been elected leader of the Labour party with an overwhelming majority in one of the most extraordinary results in British political history.
Corbyn won 59.5% of the votes in the first round, obliterating his rivals to win the backing of voters.
He said his victory was due to Labour supporters being disgusted by "the inequality, the injustice, the unnecessary poverty" in Britain.
"The Tories have used the economic crisis of 2008 to impose a terrible burden on the poorest people in this country," Corbyn said in his first speech as party leader at the the Queen Elizabeth II conference centre in Westminster, committing the party to opposing public spending cuts.
He attacked the "grotesque levels of inequality" in UK, insisting "poverty isn't inevitable" and promised Labour would produce a new economic strategy, while also welcoming the hundreds of thousands of people who signed up to the party in order to vote in the leadership election.
Corbyn also singled out the media for "intrusive, abusive and simply wrong" coverage, while promising that his first act as Labour leader would be to address a pro-refugee march in central London.
He insisted that he could build a new movement using young supporters: "The media and many of us, simply didn't understand the views of young people in our country. They were turned off by the way politics was being conducted – we must change that."
The veteran left-wing MP, who was originally a 100/1 outsider and has never previously held any major position within the Labour party, beat Yvette Cooper, Andy Burnham and Liz Kendall to take the job. Corbyn's margin of victory among Labour supporters was even larger than that won by Tony Blair in the 1994 party leadership election.
Burnham came second with 19% of the votes, Cooper took 17%, and Kendall received just 4.5% of the votes from party members, registered supporters, and affiliates of Labour. Tom Watson was also elected deputy leader of the party with a substantial majority, beating Caroline Flint and Stella Creasy in the third round of voting.
At the results announcement Corbyn supporters chanted "Jez we did!", while staff on rival campaigns looked shocked by the scale of his victory.
Corbyn said that he had recently had a discussion with former Labour leader Ed Miliband and would work to unite the party, although he jokingly acknowledged that he knew he had limited support among existing Labour MPs.
Jamie Reed, a shadow health minister who supported Liz Kendall, immediately sent Corbyn a letter of resignation and said he could not serve under his leadership. He was soon followed by shadow ministers Tristram Hunt and Rachel Reeves, who will now return to the backbenches.
Looks like there are no comments yet.
Be the first to comment!