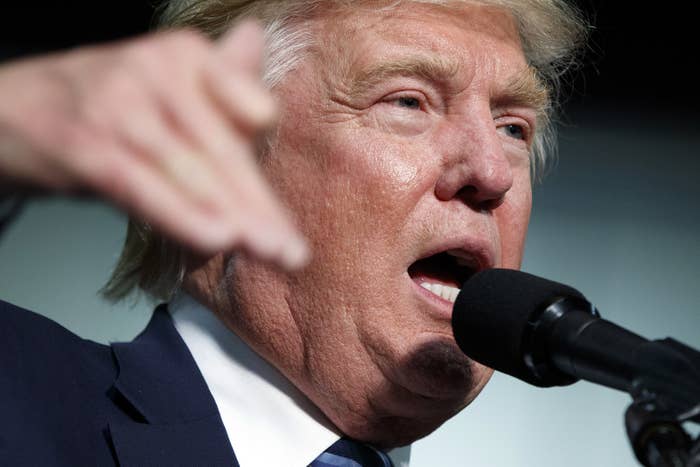 The British man who has provided an alleged alibi for Donald Trump over allegations of sexual assault was previously involved in providing UK tabloid newspapers with secretly filmed footage of a politician having sex, ran a failed antiques business which was investigated by police after it went bankrupt, and was involved in a landmark libel case during the 1980s over claims he was "promiscuously homosexual."
In addition, Anthony Gilberthorpe has also previously made a series of unsubstantiated claims that he provided underage male prostitutes for politicians at the Conservative party's annual conferences.
Gilberthorpe, 54, intervened in the US presidential election on Friday by giving an interview to the New York Post in which he insisted businesswoman Jessica Leeds is lying when she claims Trump groped her in first class on a flight to New York City in the early 1980s.
The retired businessman, who would have been a teenager at the time of the incident, contacted the Trump campaign to say he remembered being on the flight and saw nothing untoward. The campaign then passed his comments on to the New York Post.
"I have only met this accuser once and frankly cannot imagine why she is seeking to make out that Trump made sexual advances on her," Gilberthorpe told the newspaper, relying on his memory. "Not only did he not do so (and I was present at all times) but it was she that was the one being flirtatious.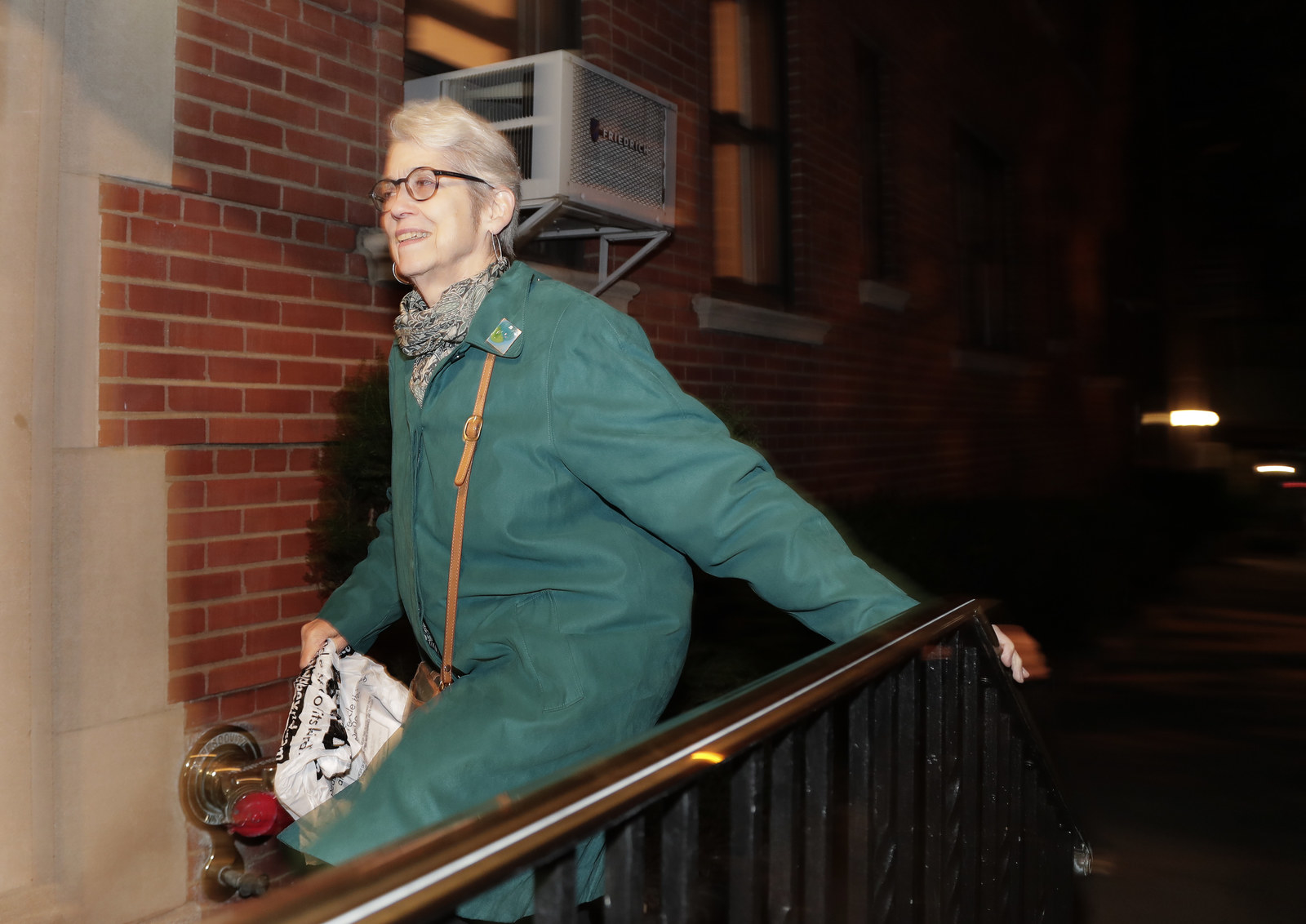 "What she said about Trump is wrong. I mean, no decent human being could sit by and have a woman go on television and tell the United States of America — accuse an individual of sexually molesting. It's wrong for Trump, it's wrong for me. But you know something else? It's wrong for the American people."
GIlberthorpe has a long history of involvement in political and legal sex scandals dating back three decades.
He first came to prominence as a Conservative party activist in May 1988 when he won £49,000 in a landmark libel case against a number of British newspapers which had carried a report implying he was gay.
According to news reports accessed by BuzzFeed News which are not available online, Gilberthorpe sued over reports that implied "he had AIDS and was a promiscuous homosexual."
The reports claimed Gilberthorpe was resigning from a local council because he was being investigated for allegedly visiting an AIDS clinic in New York and had phoned up a news agency to share the information. Gilberthorpe later denied this and claimed the journalist had approached him out of the blue and had made up key details.
Gilberthorpe, who as a young man had inherited £250,000 from an elderly bachelor whom he lodged with, successfully insisted in court that he was not gay. His initial legal victory relied heavily on testimony from a family friend and Conservative member of parliament called Piers Merchant, who insisted he overheard the original phone call with the journalist.
However, according to a later report in The Observer, the libel verdict was later overturned in a highly unusual move when "three judges ordered a retrial after being presented with 'credible if not incontrovertible' evidence that Gilberthorpe had lied in court and was, in fact, promiscuously homosexual."
According to the newspaper, it also emerged that an advertisement placed in The Times announcing his engagement to an American girl named Leah Bergdorf-Hunt and designed to explain his time in the US was a hoax and "the girl did not exist outside Gilberthorpe's imagination."
Afterwards, Gilberthorpe requested state funding to help fight another libel trial, but that never happened and the case was eventually struck out in 1993 before he had received the bulk of the damages.
Four years later, Gilberthorpe was back in the headlines after filming his friend Merchant – the MP who had initially helped him to the great libel victory – having sex with an 18-year-old nightclub hostess.
Gilberthorpe, who has previously worked as a researcher for Merchant in the House of Commons, rigged his flat in the northern city of York with secret cameras, invited the pair to stay, and then filmed them having sex. He then sold the footage to the Sunday Mirror for around £25,000.
Merchant, who was married with children, was forced to quit parliament after his former friend exposed the affair. The scandal dominated the headlines for days and at one point the footage of the couple having sex was broadcast on cable TV.
Gilberthorpe then focused on running a York-based antiques business called Stonegate Antiques Centre, although this ceased trading in 2002 with disputed debts of more than £200,000. According to the York Press, Gilberthorpe faced bankruptcy as a result of the decision. He was briefly investigated by police over the collapse of the business, although they found there was no charge to answer.

His most recent appearance in the press occurred in 2014 when, during a spate of claims of systematic child abuse at the top of the British establishment, he once again returned to the Sunday Mirror and told them that he had supplied Conservative cabinet ministers with underage prostitutes for sex parties during the 1980s.
In a detailed but unverified account, dated to around the time he was apparently on a plane next to Trump, Gilberthorpe talked of watching Tory ministers having sex with the boys after they had been drinking and taking cocaine.
He also claimed that he warned former prime minister Margaret Thatcher of what was happening and that he once had to shelter some of the prostitutes from an IRA bomb.
"It was held on the night before the bomb went off and afterwards one MP crudely joked that it was a good job it was, or there would have been rent boys falling through the floor," he claimed to the newspaper.

He also talked of his awe of politicians: "I was just 17 when I first went to a conference in Brighton in 1978. I couldn't believe I was rubbing ­shoulders with all these important people and I couldn't believe that they were taking such a keen interest in me. I would have done anything for them because I was so desperate to make it in politics."
He told the newspaper he decided to come forward with the detailed recollection several decades after the events "because he fears an Establishment cover-up."