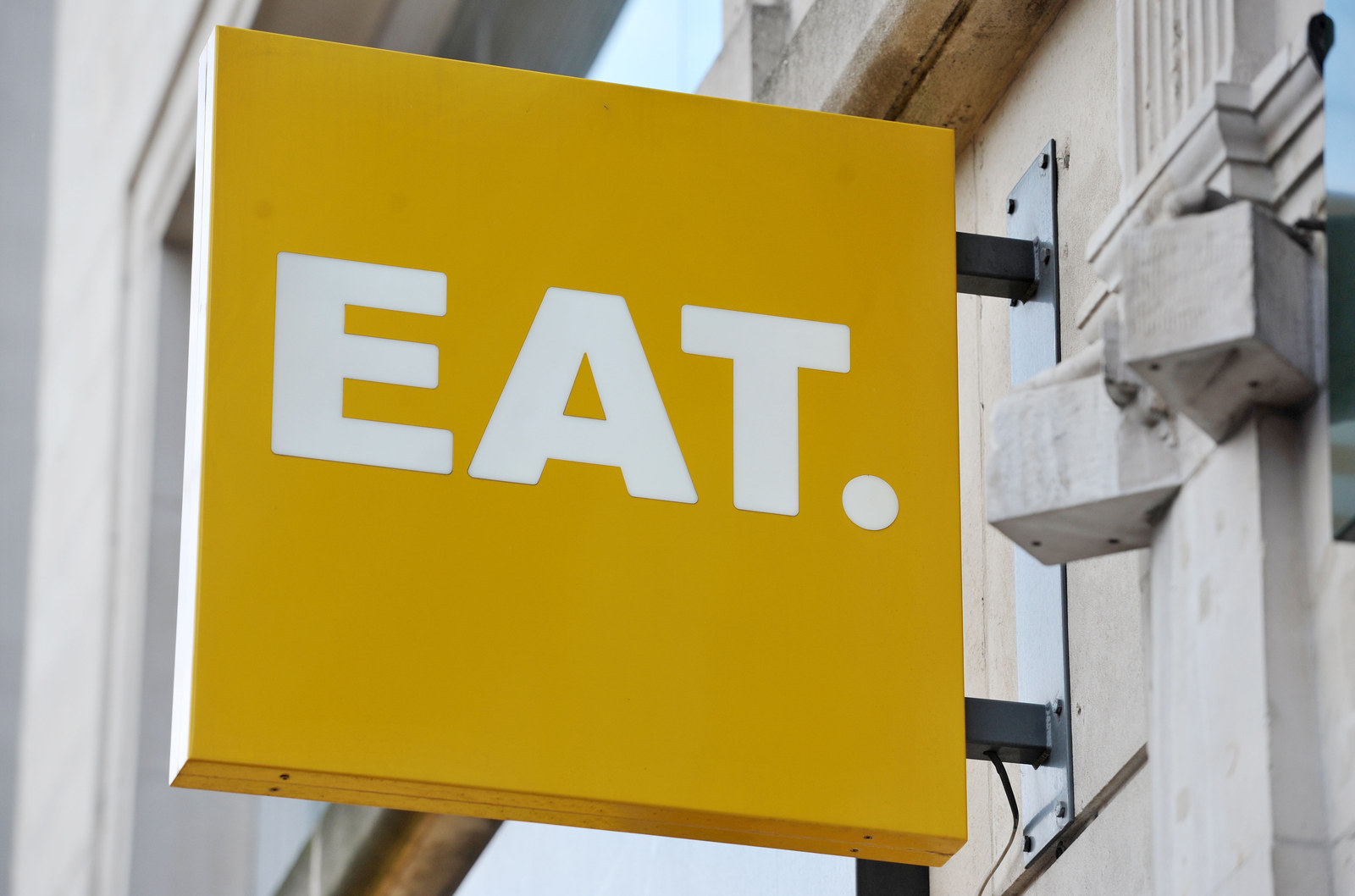 Eat has stopped paying its staff during lunch breaks following this month's introduction of the national living wage, BuzzFeed News has learned.

The company, which has 118 food outlets across the UK, will no longer cover the cost of its staff's mid-shift breaks following the introduction of the higher wage. The rule change, introduced by chancellor George Osborne, means all staff over the age of 25 must now be paid £7.20 per hour, up from last year's £6.70 per hour minimum wage.
Staff at Eat said they were upset that the company had responded to the requirement to give low earners an extra 50p an hour by stopping payments for their 30-minute lunch breaks.
The company confirmed it is still obliged to offer lunch breaks but its employees will no longer be paid for this time.
"It's legal requirement to have a break if working a shift over five hours," an Eat spokesperson said.

The move will save the company £3.60 per employee per shift, based on the cost of paying someone earning the national living wage to take a half-hour break – less than the price of one portion of Eat's avocado on toast with feta.
The chain has followed the lead of Caffè Nero, which last week confirmed it has ended its policy of offering free lunches to staff following the introduction of the national living wage.

Eat insisted the increase in salaries means employees have been compensated for this change.

"Ninety-five percent of our employees enjoy a pay rate in excess of the £7.20 living wage," they said. "The average hourly rate in Eat is now £7.60 per hour, some margin above the living wage rate set by the government."

The minimum wage for people aged 21–24 remains £6.70 per hour, but a spokesperson said all Eat employees would now be paid the higher national living wage, regardless of their age.
"In addition," they said, "all of our employees also get a free lunch every day that they work, as much free tea and coffee as they want, and the opportunity to earn more through bonuses and incentives."