We Went To The Mass Face-Sitting Protest Outside Parliament
Dozens of protesters sat on each other's faces while singing Monty Python in protest at new restrictions on what porn can be sold in the UK. NSFW.
by
,
On Friday afternoon, dozens of protesters met outside parliament to demand the repeal of new regulations restricting the sale of UK pornography. By sitting on each other's faces.
The protest was organised by Charlotte Rose, former sex worker of the year and friend of ex-Lib Dem MP Lembit Opik.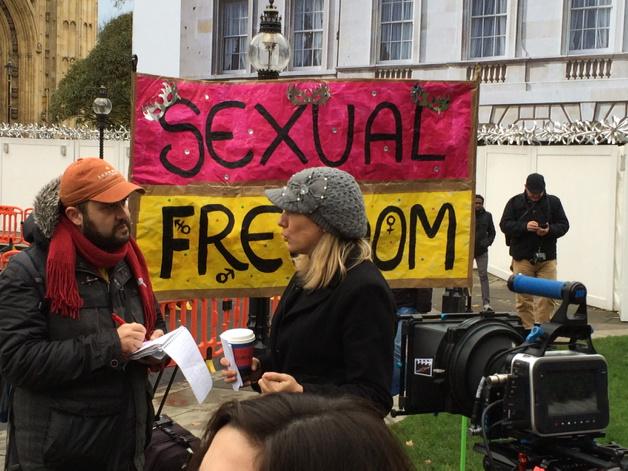 Beforehand she pledged to break the record for the "biggest face-sitting event of all time" and hoped to have hundreds of people taking part.
The new restrictions, which came into effect on 1 December, ban certain extreme acts from being sold online by UK porn companies, including: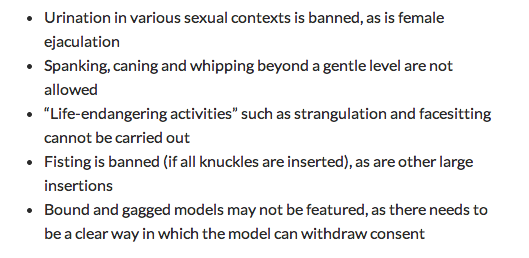 Protesters began turning up with signs.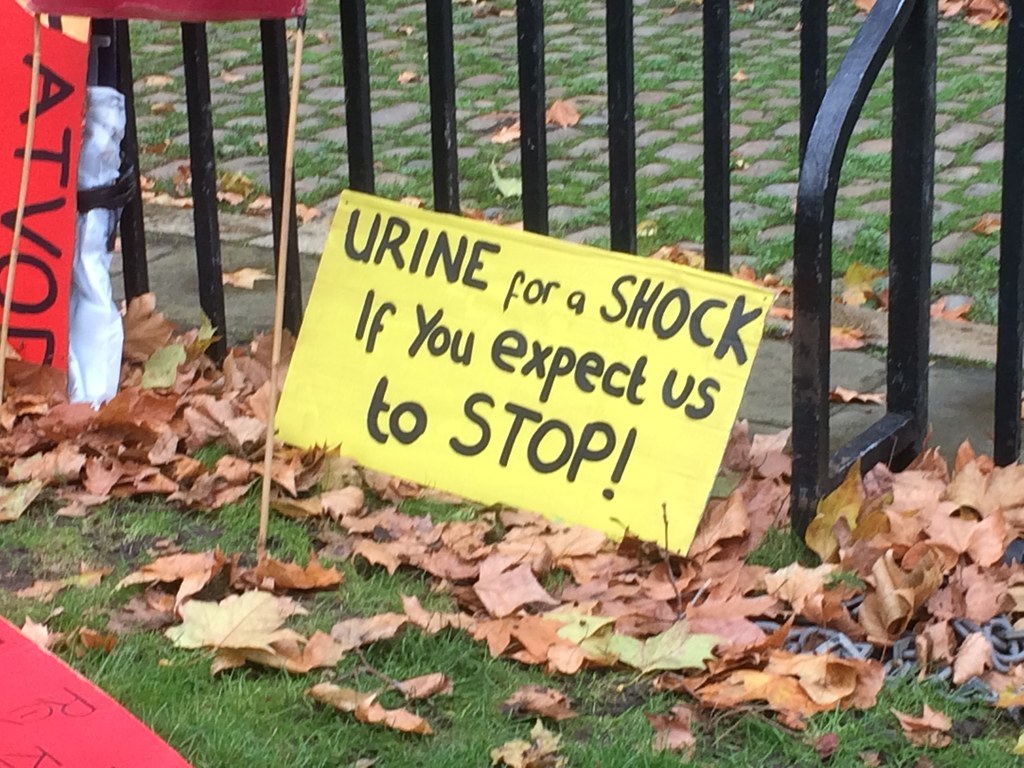 Some were simple.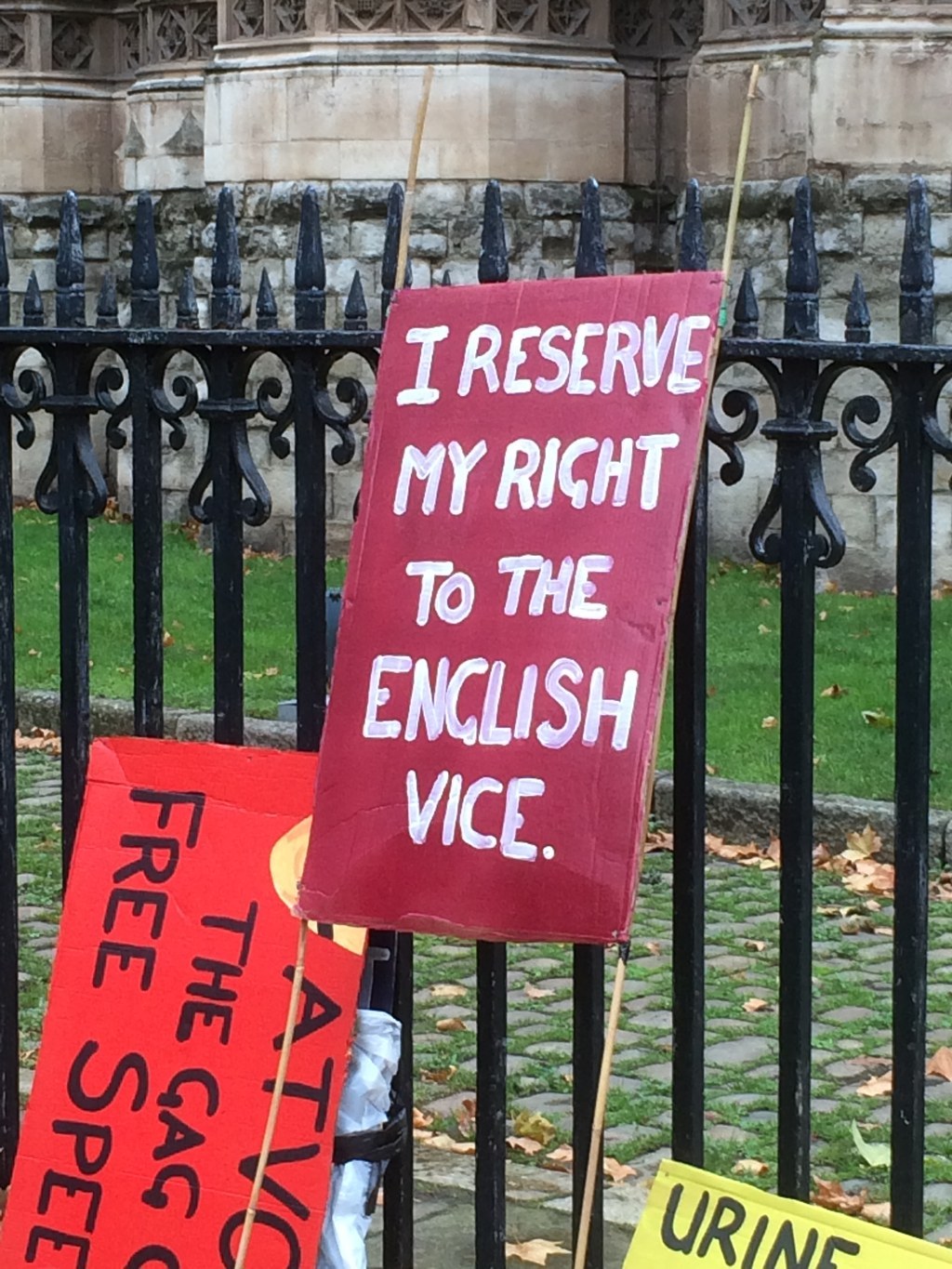 And some were pretty personal.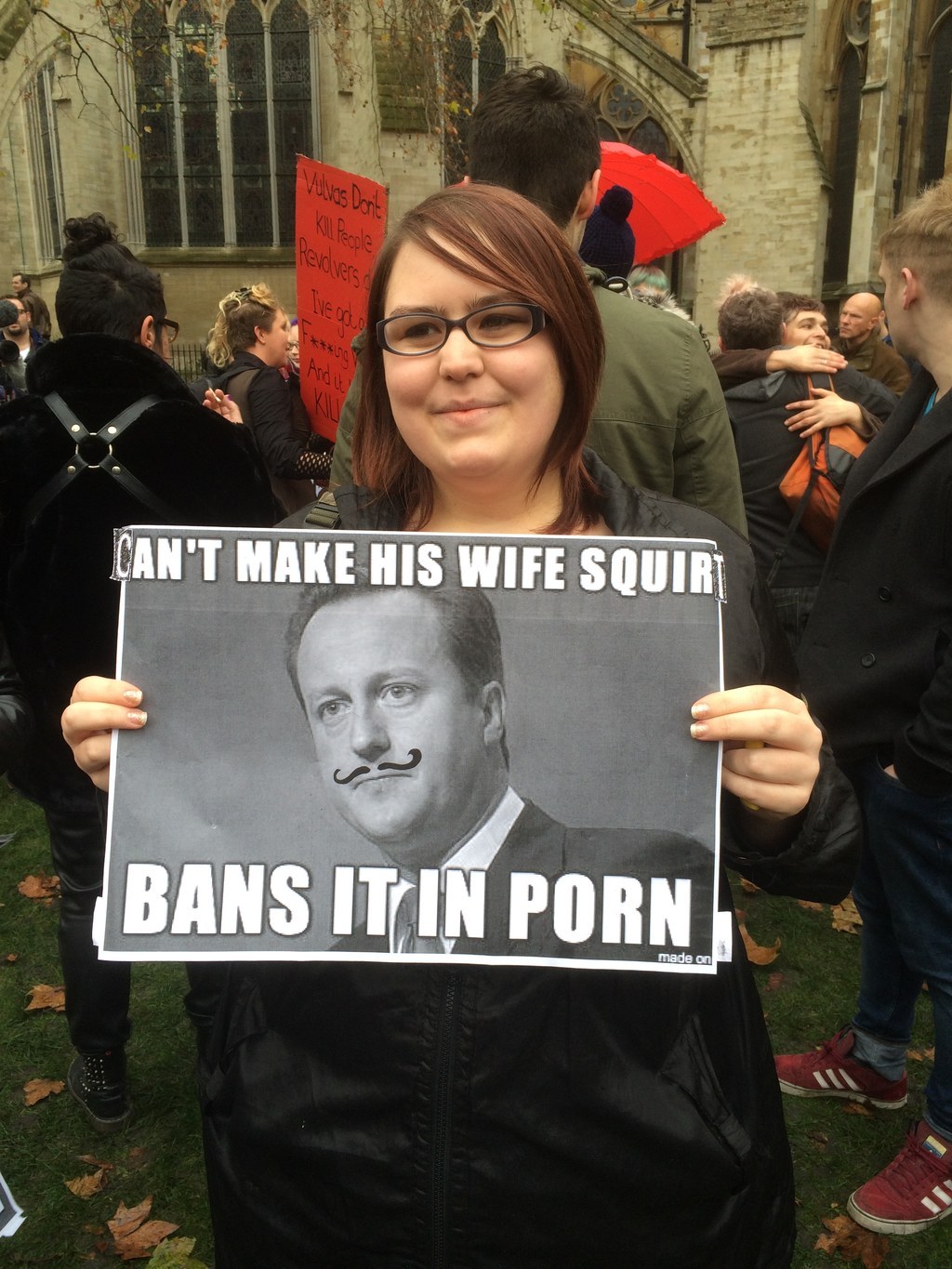 This man wore a snorkel before being sat on, in an attempt to mock the supposedly life-threatening danger posed by face-sitting.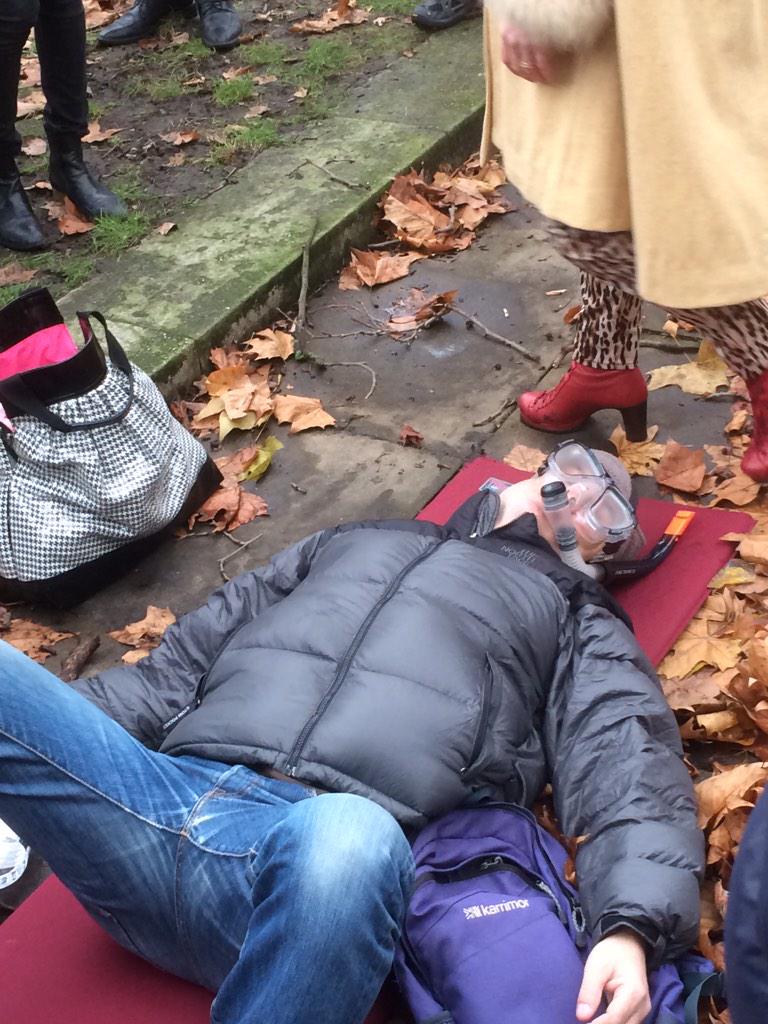 This is Boom Boom, who dressed up as Santa and implored people to sit on his face.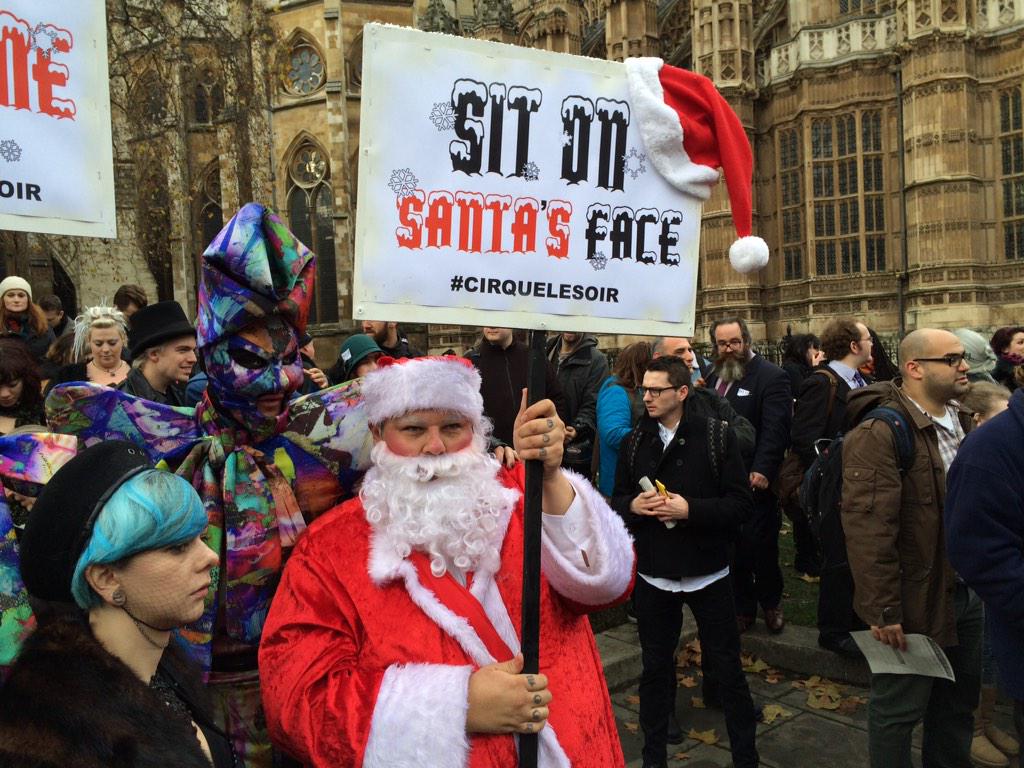 And then outbreaks of (simulated) face-sitting were everywhere.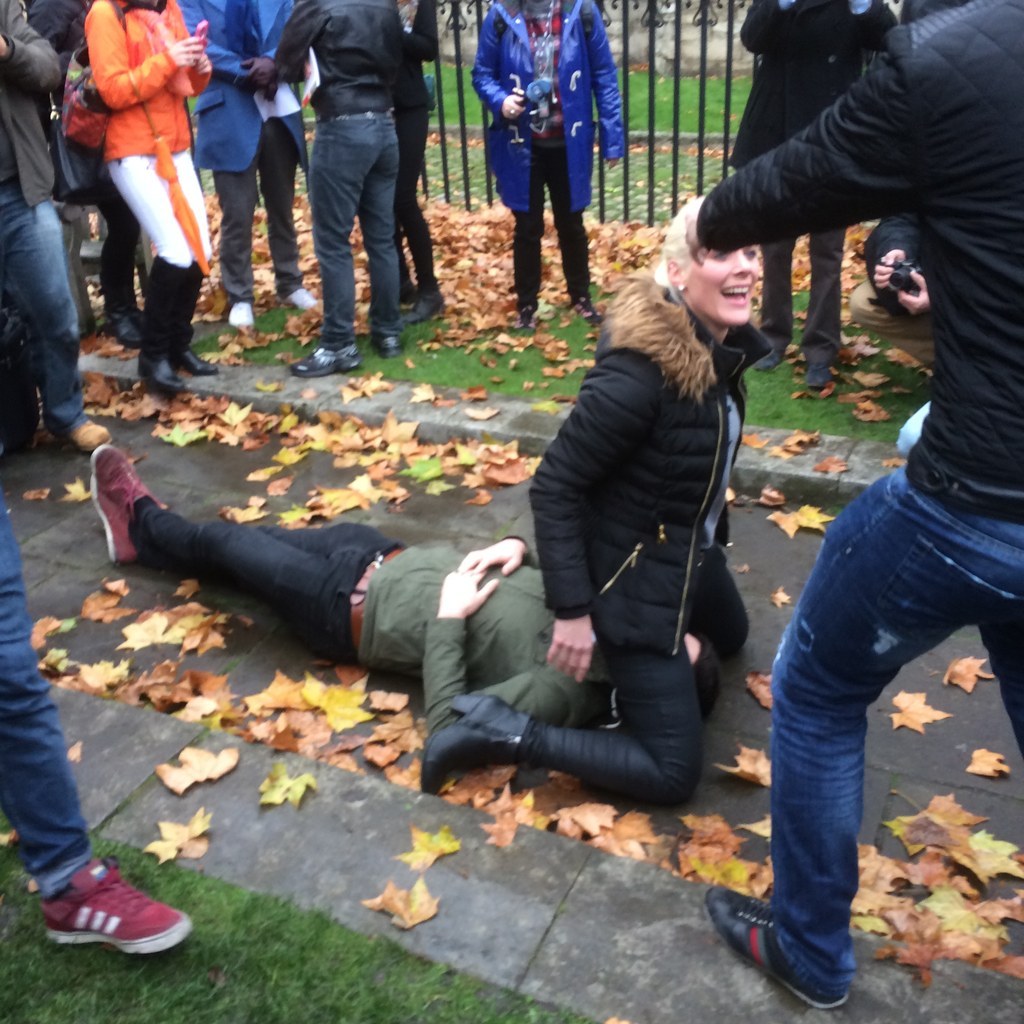 Some people were being led around on chains.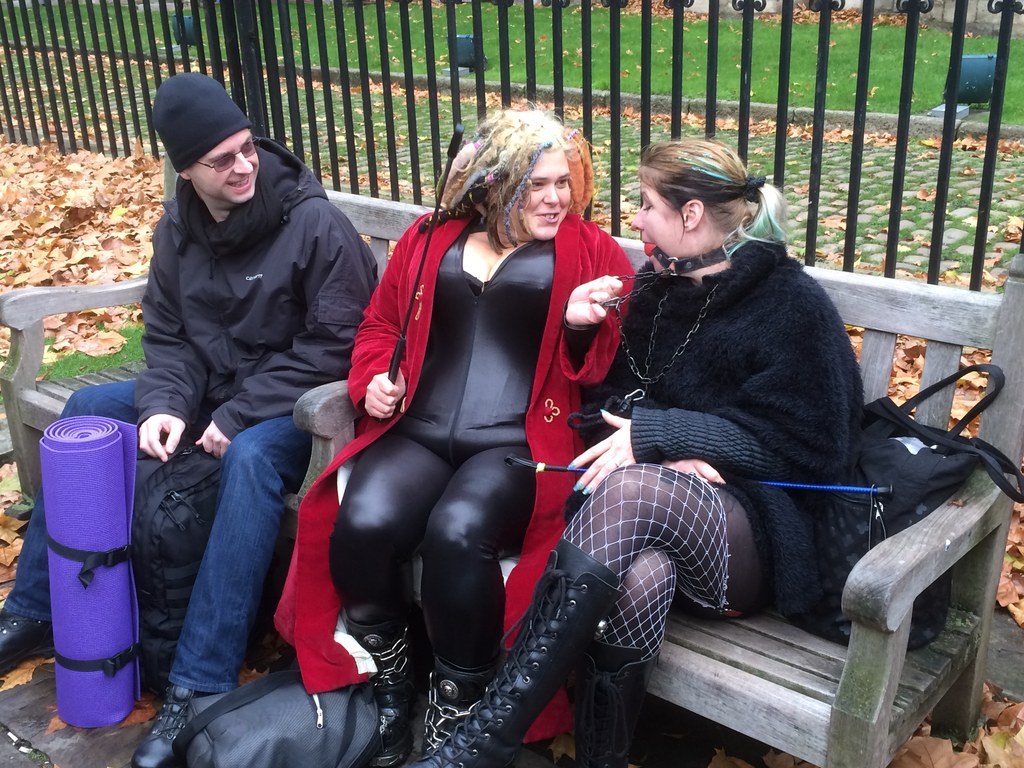 The Authority for Television on Demand (ATVOD), the regulator of online paid-for video, came in for a lot of stick.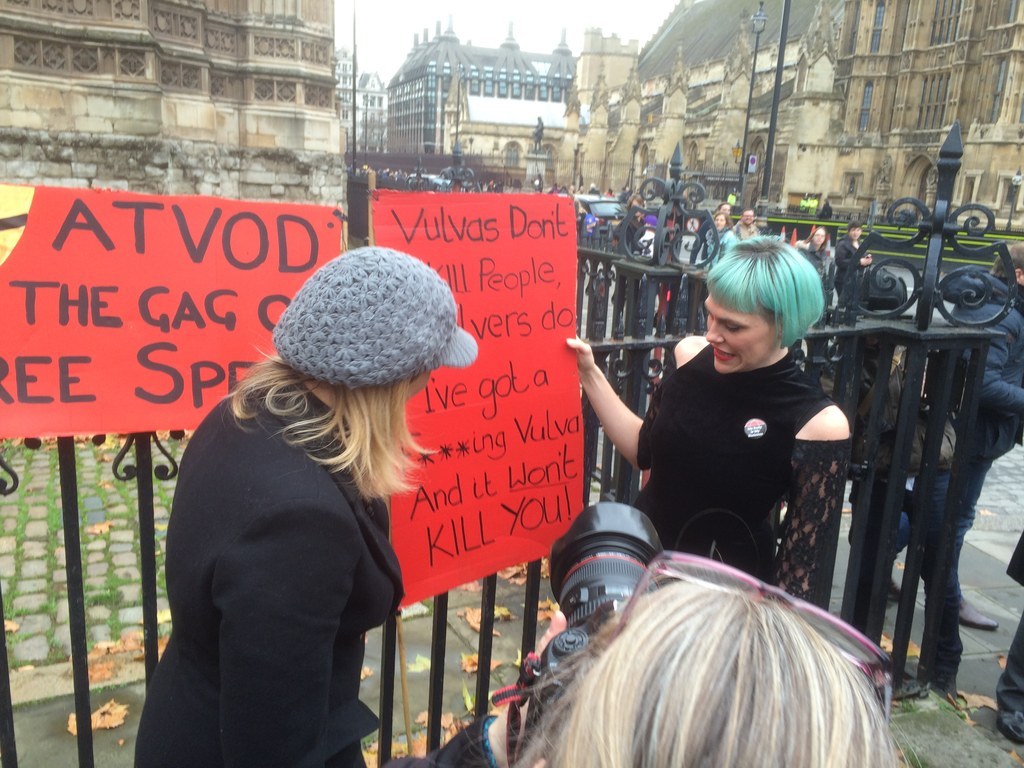 And everywhere there were people face-sitting. Even on a grey December afternoon outside parliament.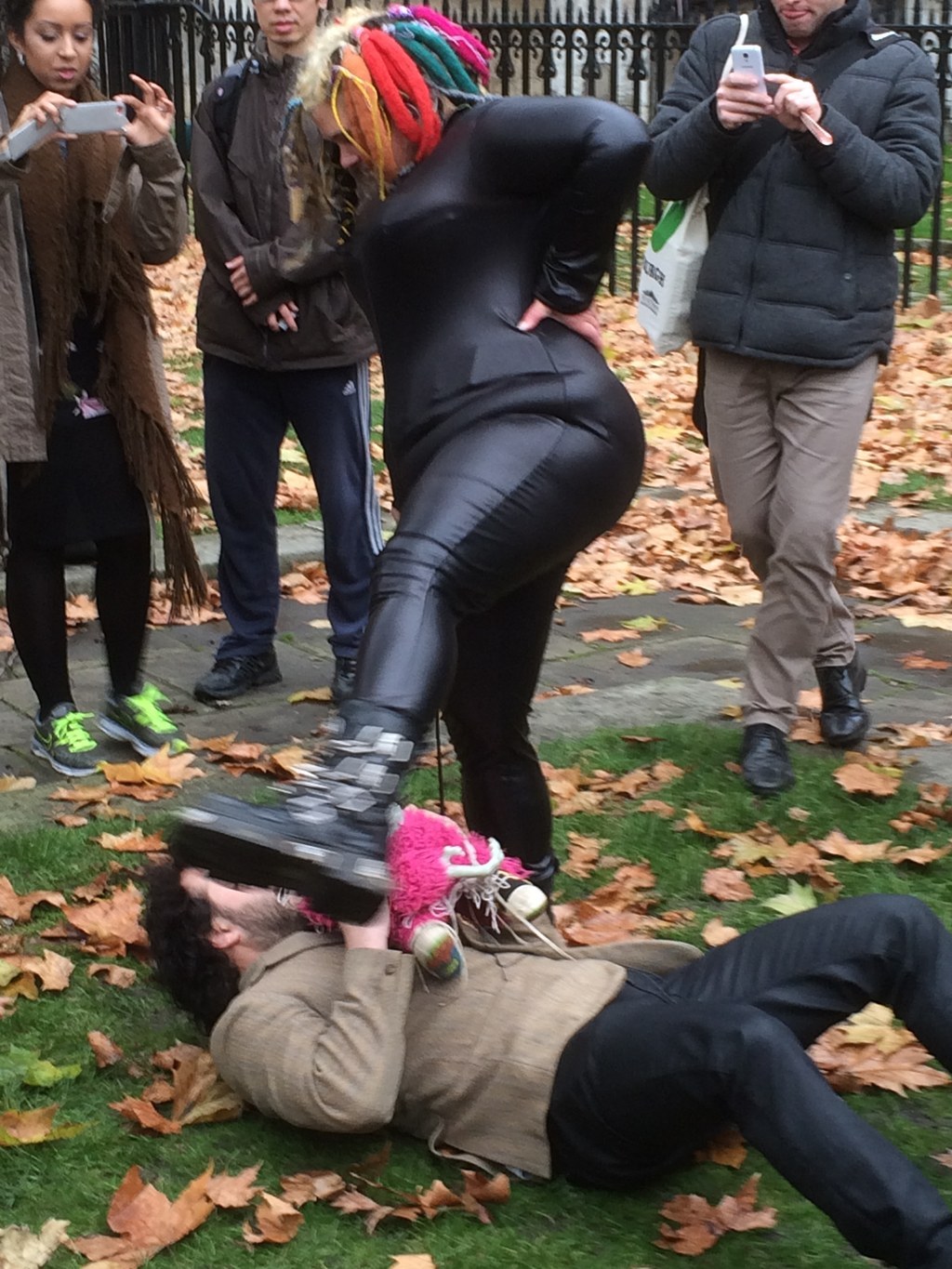 This man, who gave his name as Sebastian, turned up with a toy called Scat Monkey.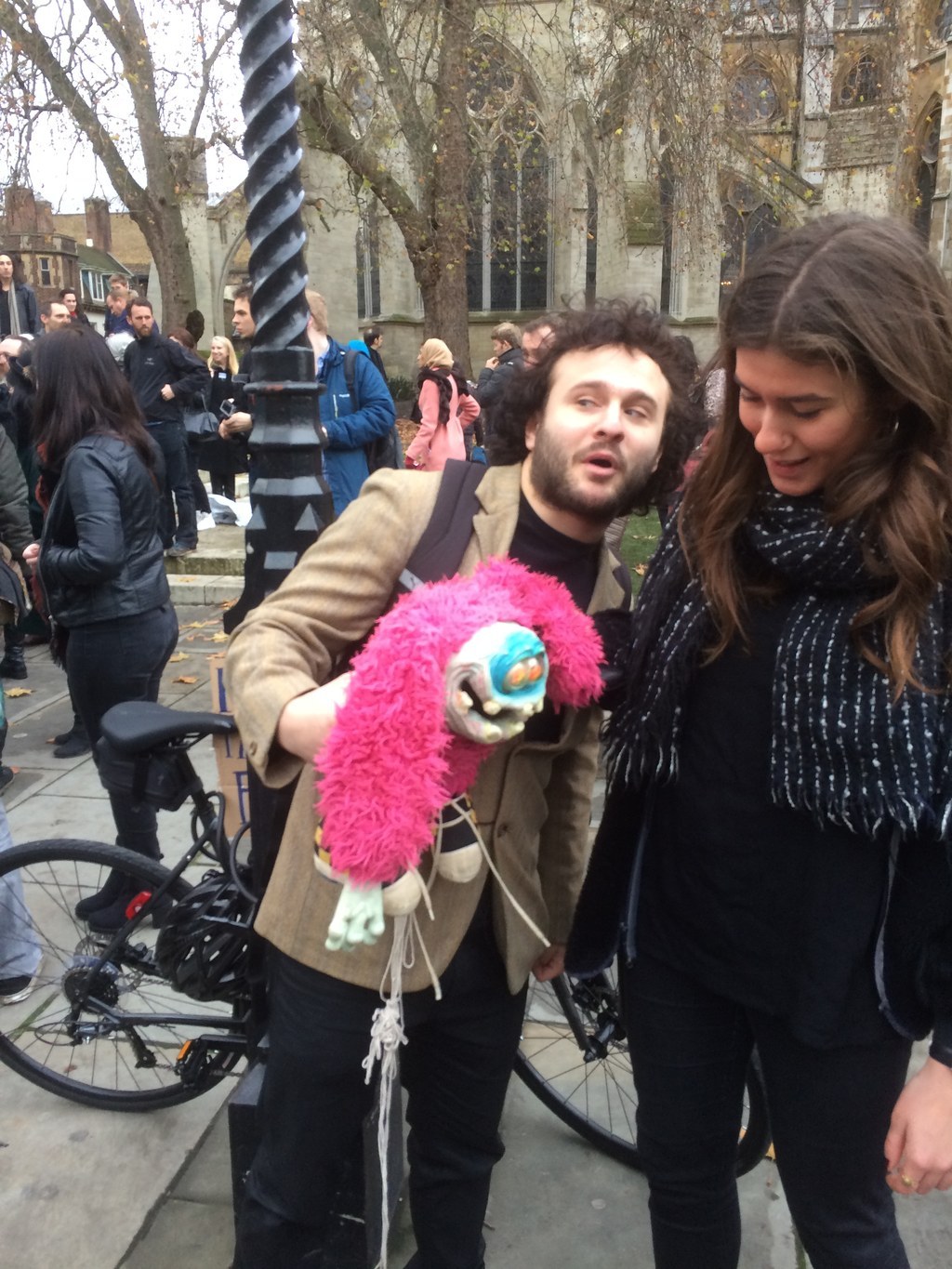 Many of the protesters complained that the banned acts affected women more than men.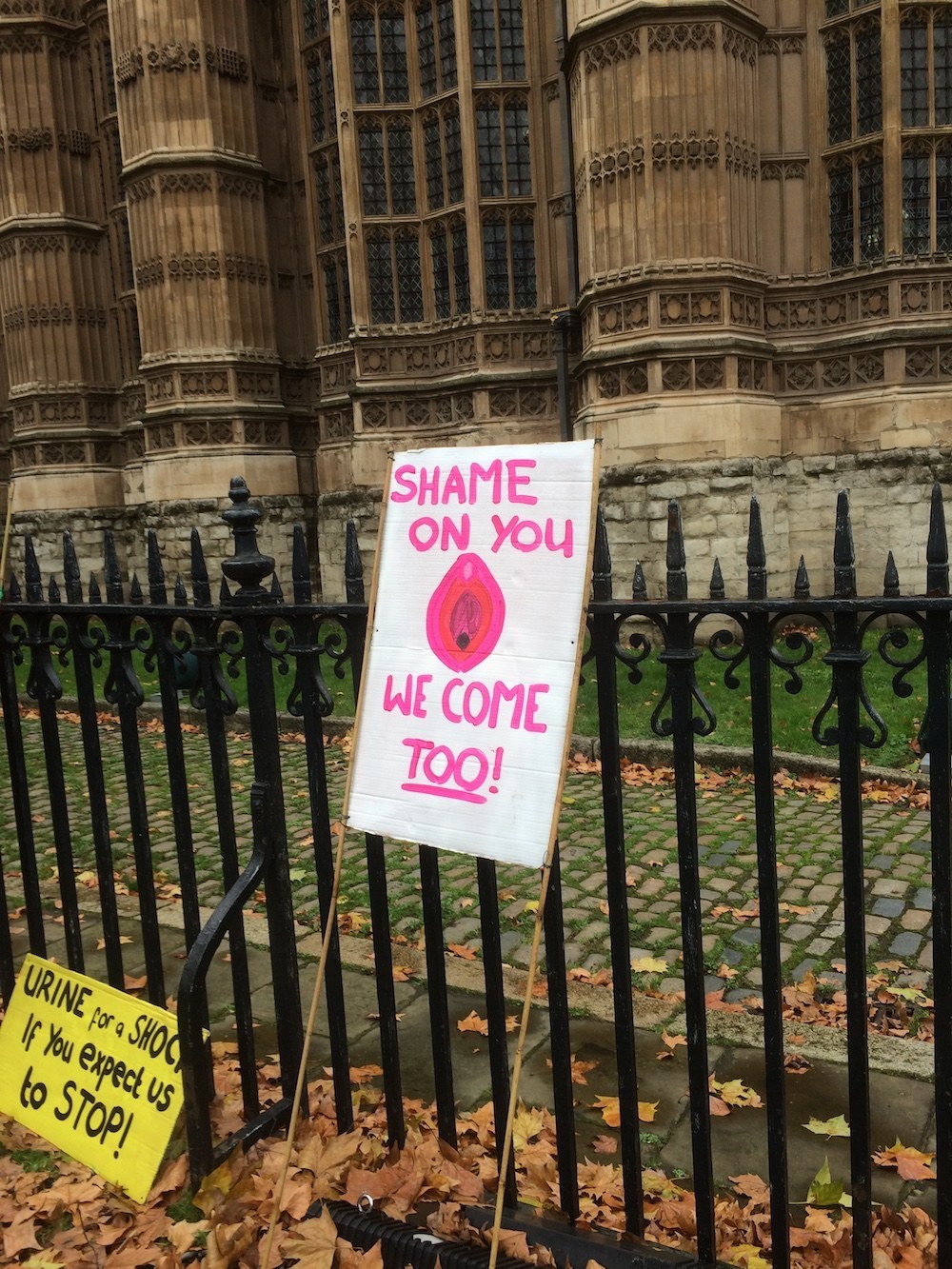 Porn performer and producer Ashley Ryder complained that the new regulations were restricting the number of jobs in the UK.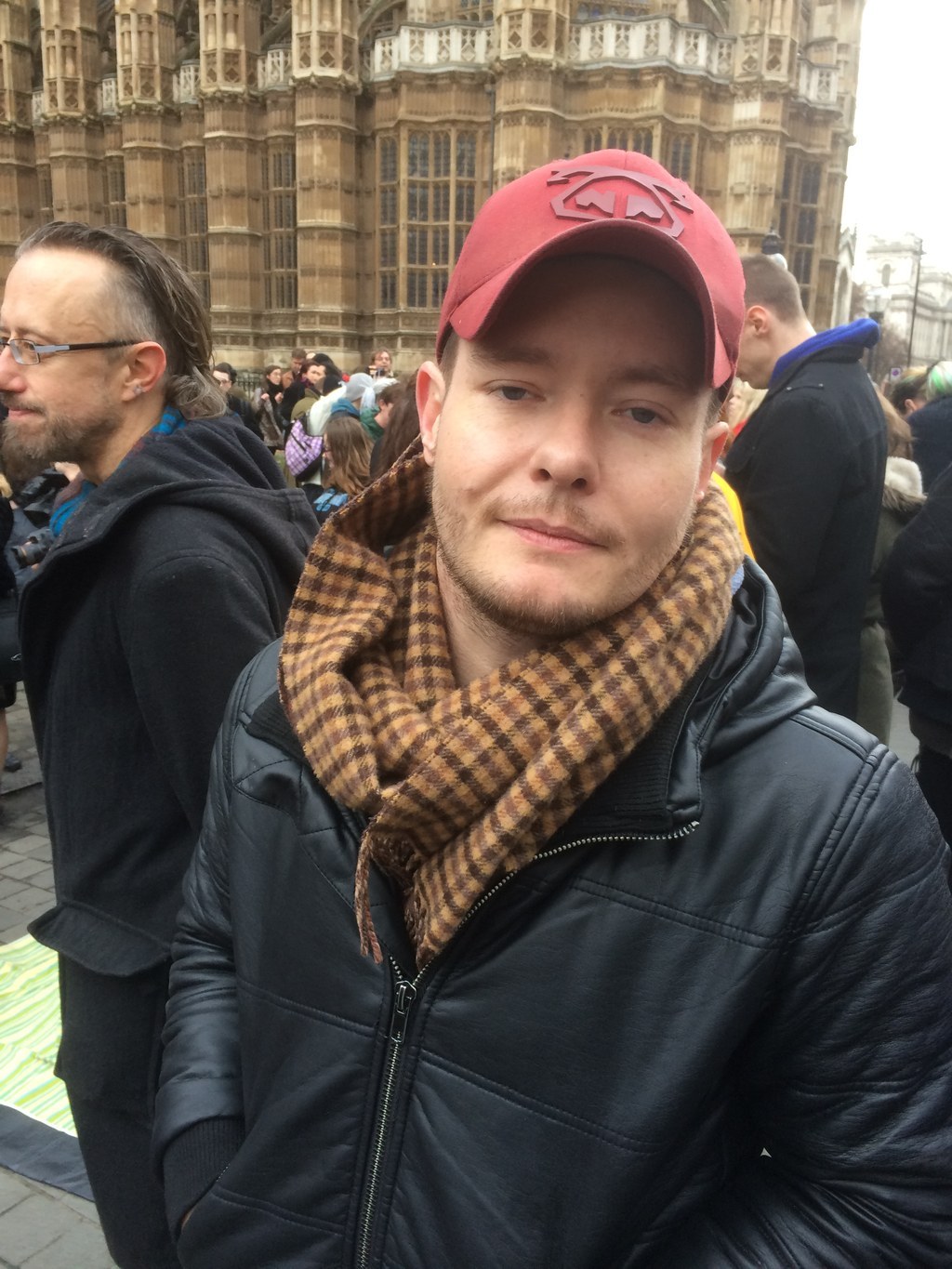 Some people wore chest-based dildos.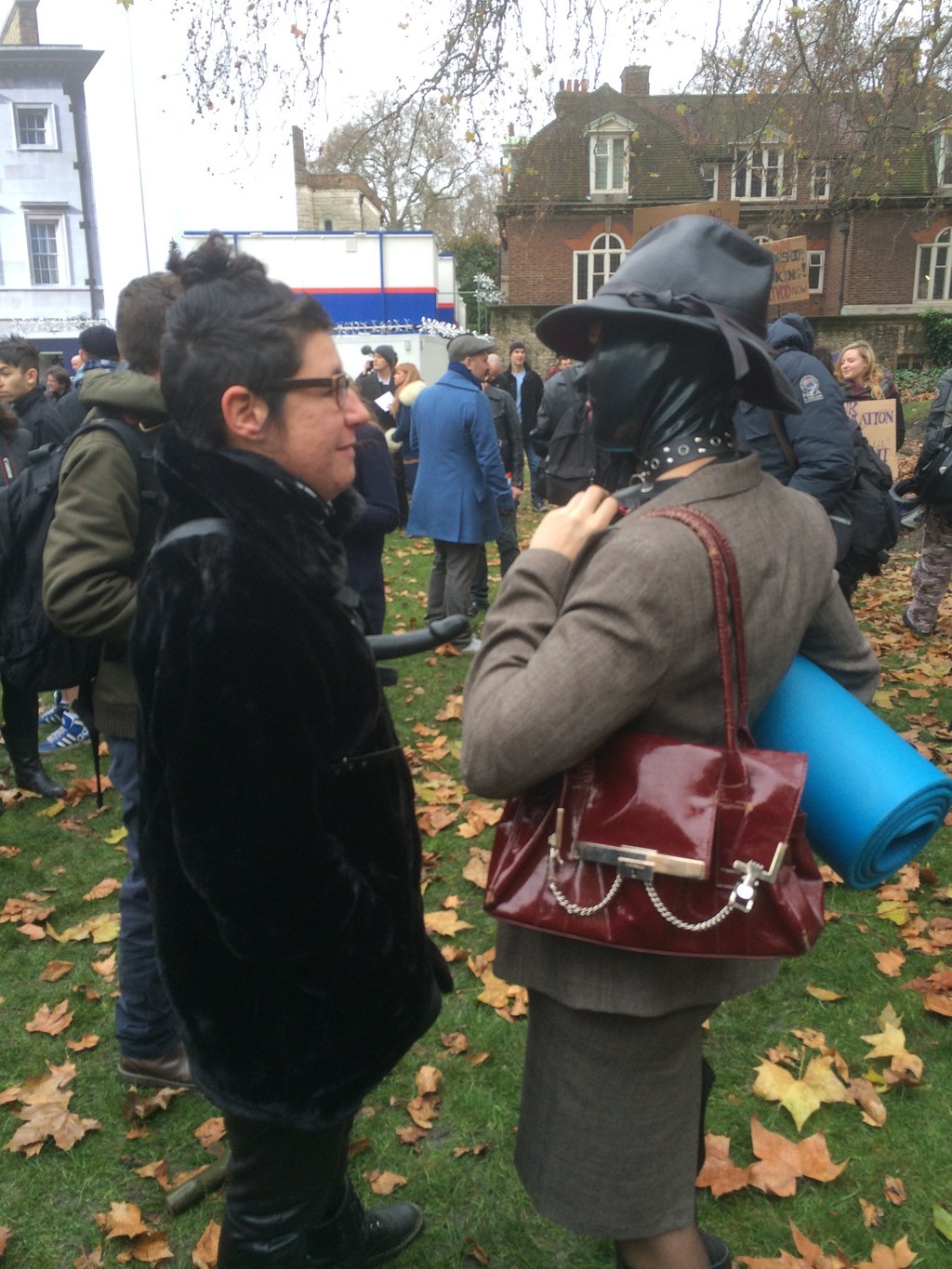 There were scenes such as this.
And there was lots of shouting at the prime minister.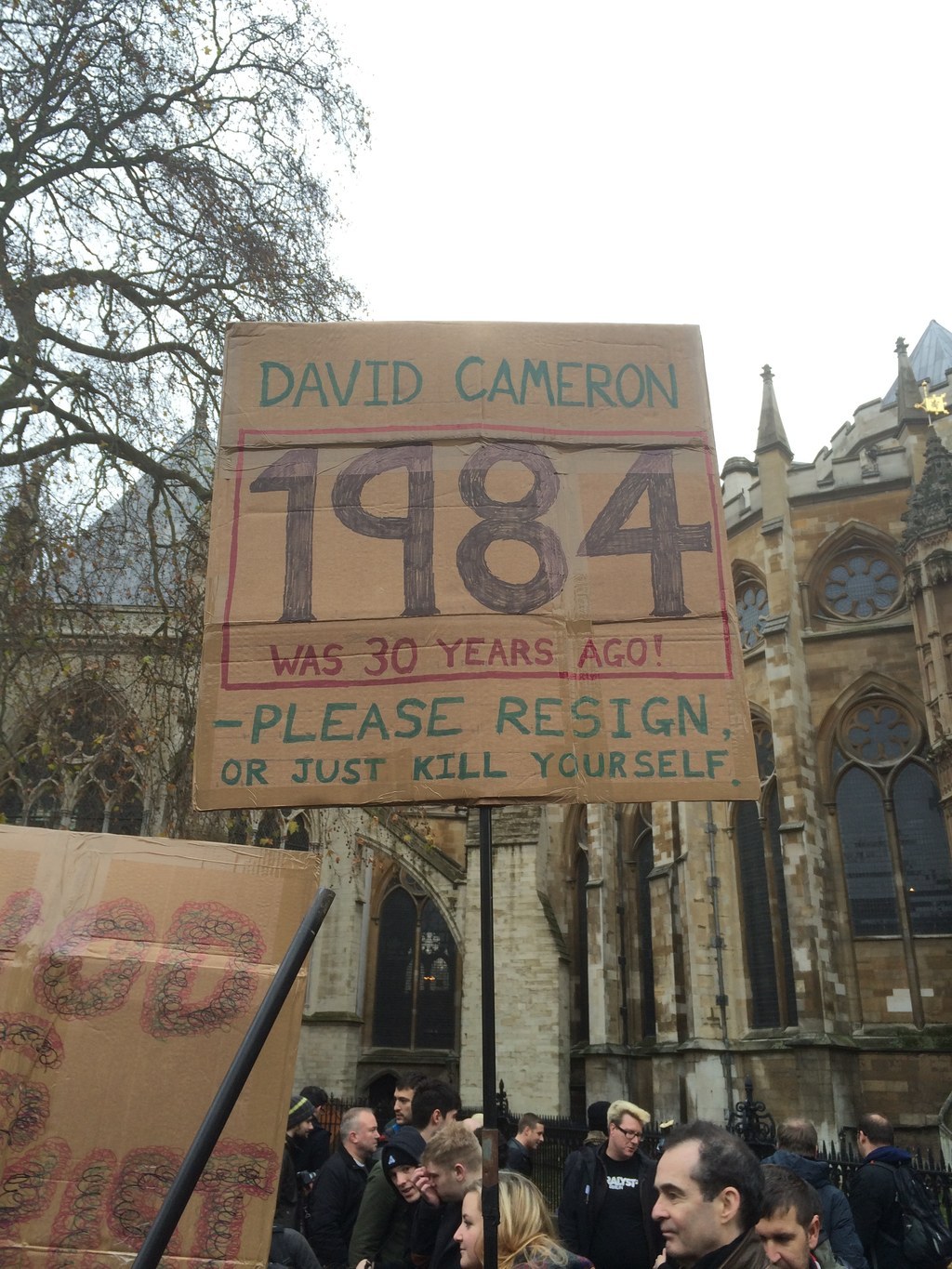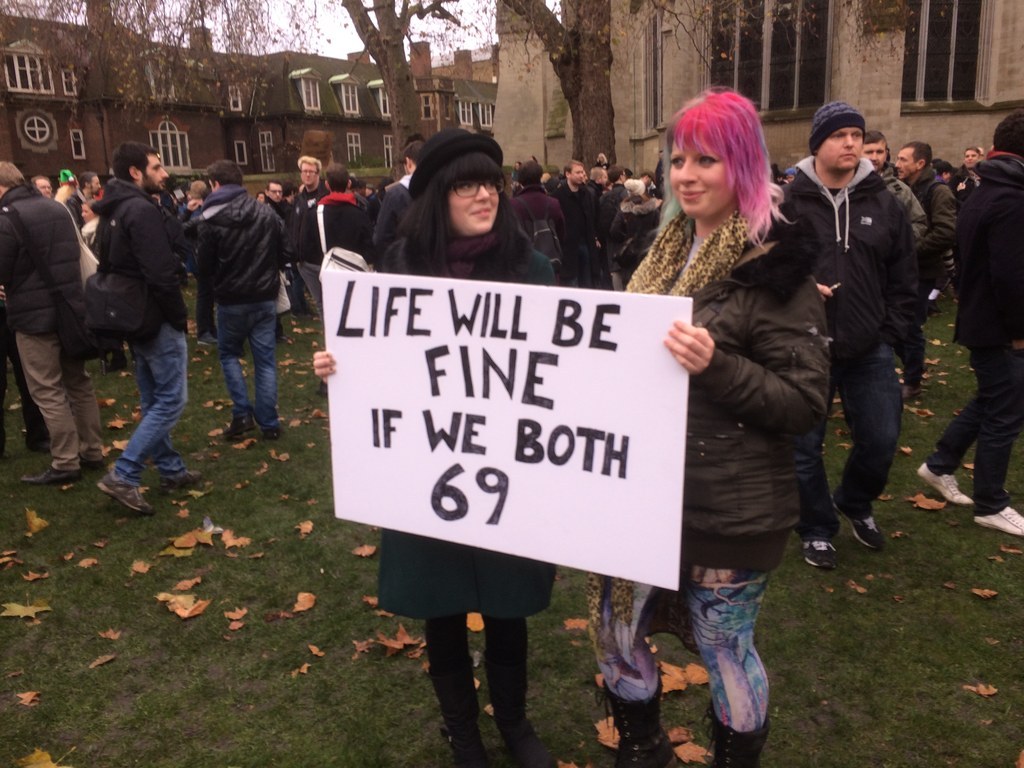 Dave is a self-described spanking fan who wants to warn people about "Ceiling Cameron", who is "watching you masturbate".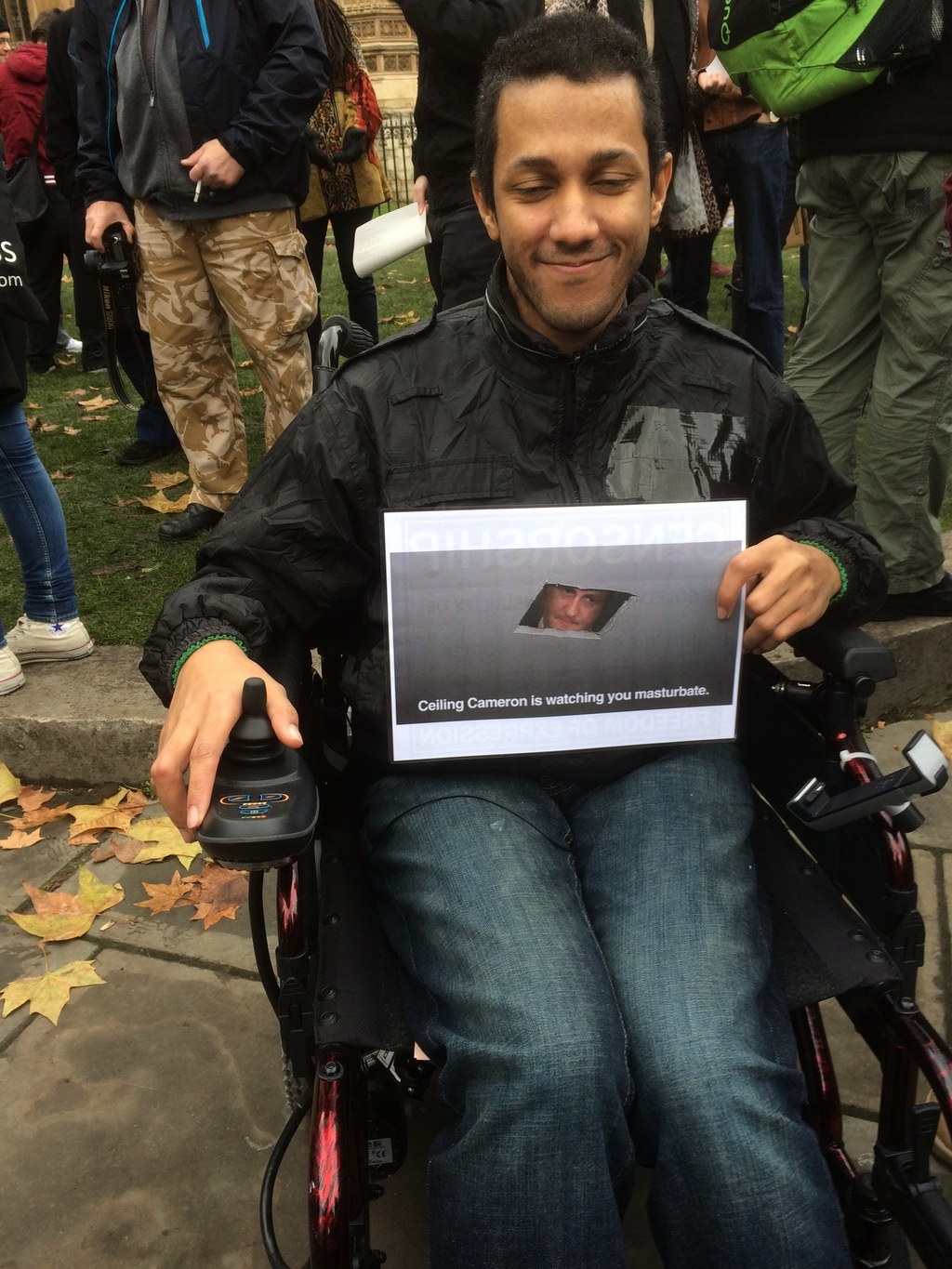 Even actor Rupert Everett had sent words of support.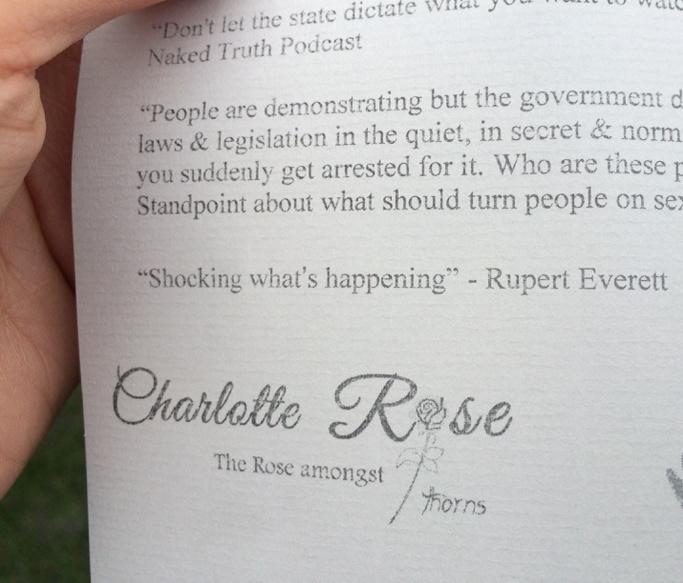 During the speeches one common complaint was that the laws favour traditional, heteronormative porn.
And then the climax: All the protesters came together for the finale as they attempted to break the record for the biggest face-sitting event ever.
Everyone was handed this song sheet of a slightly modified version of "Sit on My Face" by Monty Python.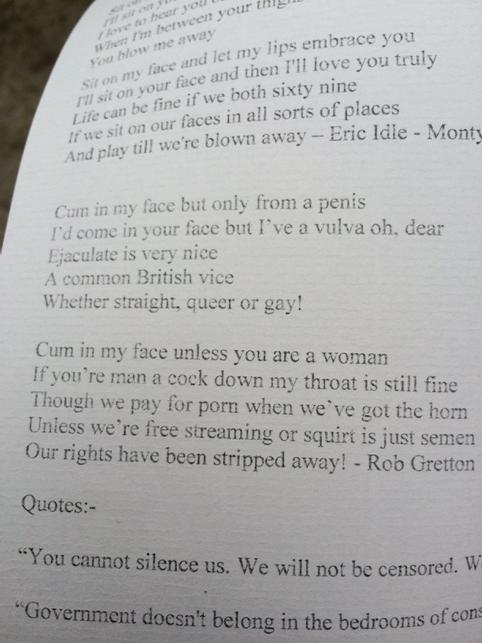 Guinness World Records declined to adjudicate on the event. But we can confidently say this was the largest mass face-sitting in UK history.