Anti-EU Leave Campaign Links Orlando Shooting To Brexit
Leave.EU said a Brexit vote would help stop a similar attack taking place in the UK.
The Leave.EU campaign has suggested Britons should vote to quit the EU in next week's referendum in order to stop an "Orlando-style atrocity" happening in the UK.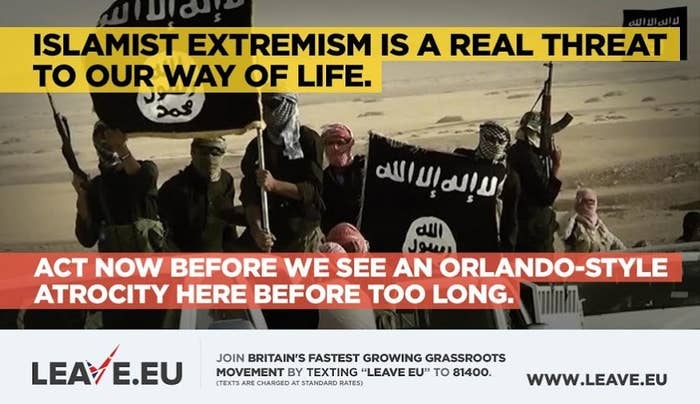 The tweet, sent from the campaign's official account, appears to feature a picture of armed ISIS supporters and suggests a vote to leave the EU in next week's referendum would stop similar attacks in the UK.
"The free movement of Kalashnikovs in Europe helps terrorists," the campaign said. Leave.EU is one of the two main anti-EU campaign organisations and is closely associated with UKIP.
Pro-EU campaigners attacked the decision to link the Orlando atrocity, in which 49 people were killed in a Florida gay club, to the impending vote on Britain's membership of the EU.
Even pro-Brexit campaigner Tim Montgomerie said the tweet had echoes of the Republican US presidential nominee, Donald Trump.
An hour later the tweet was deleted. Leave.EU could not be reached for comment on why it chose to draw the connection between the shooting and Brexit.