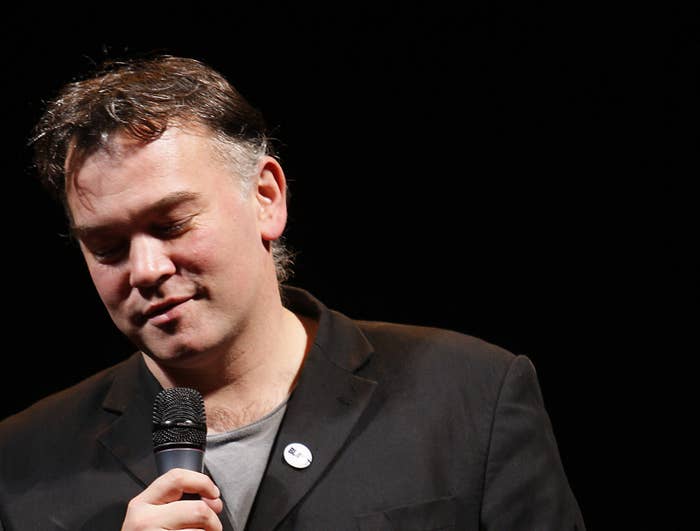 The music festival company All Tomorrow's Parties (ATP) recently took out a business loan shortly before becoming embroiled in confusion over whether it had cancelled a pair of events in north Wales.

Although the promotions and record label business has achieved cult status and critical acclaim for events featuring everyone from Belle & Sebastian to Sunn O))), it has also been beset by financial concerns and a string of a cancelled events.
The latest concerns began on Monday when Pontins, which is due to host two ATP Weekenders at its Prestatyn holiday park in April, told members of the public the events had been cancelled and that it was now selling space in the park's accommodation for the relevant weekends.
The owner and operator of the holiday park confirmed to music publication The Quietus that the three-day events, which were due to be hosted by comedian Stewart Lee and the band Drive Like Jehu respectively, would no longer take place, saying: "Unfortunately both ATP events for this year have been cancelled by the organiser."
By Tuesday Pontins had adjusted its stance, telling BuzzFeed News it had yet to be paid for the events, which are due to take place in six weeks' time. "​We haven't received any funds from ATP therefore at this stage we can't confirm the event will go ahead," the company said.
In its only public statement on the issue, ATP insisted on Monday that there had been a "miscommunication", and that the events – at which guests are due to stay in hostel-style accommodation while bands such as The Fall and Rocket From the Crypt perform across the holiday park – would be going ahead.
The confusion has led to angry comments on ATP's Facebook page, such as one fan asking: "How do you 'miscommunicate' a festival cancellation?"

BuzzFeed News has uncovered official filings showing that ATP's parent company, WillWal Ltd, recently filed a formal notice of a charge against assets at Companies House. This says the company took out a business loan from Manchester-based Ashley Business Cash at the end of January.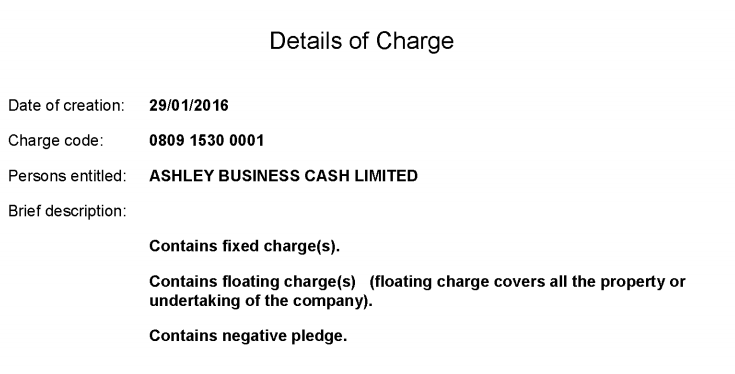 Although there are no details as to how much money WillWal has borrowed, Ashley Business Cash confirmed to BuzzFeed News that it had recently made a loan to WillWal. The lender could not comment on the specifics of the loan, but said such an arrangement would typically be secured on an asset such as property or unpaid invoices.
Ashley Business Cash specialises in supporting small businesses with cashflow problems. It promises on its website that it can deliver fast cash loans of between £7,000 and £100,000, to be repaid over a period of between six months and a year.
The lender's website says it can help companies who cannot raise money from traditional routes: "If you have previously been refused credit from another business finance provider, don't worry, you can still apply with Ashley as we don't just look at credit scores."
There is no suggestion that the loan, which could be part of standard business planning, means ATP is unable to stage the festivals. ATP did not respond to multiple requests for comment on Tuesday; meanwhile, Stewart Lee told The Quietus that he too was in the dark as to whether the event that bears his name would go ahead. "At the moment, of course it's terrifying for people," he said. "It's not great for me either, to be honest. You know, I've got a babysitter, I've made plans, so in that respect I'm in the same boat as everyone else. I didn't sleep last night, I thought I was gonna have a stroke or something."
A recent report in Private Eye highlighted issues surrounding ATP's ticketing policy for the planned events in Prestatyn, which sees tickets being purchased directly from WillWal Ltd through in-house ticketing software rather than through a traditional established music ticketing agency. This has led to concerns it could be more difficult for customers to obtain refunds if events are cancelled.
Despite the confusion over the future of the two festivals, tickets for both events currently remain on sale.
ATP has previously cancelled events at very short notice, such as with the three-day London-based Jabberwocky festival, when thousands of ticket holders – including the US ambassador to the UK – were left without an event to attend and struggling to obtain refunds.

The festival's original parent company, ATP Concerts Ltd, went into administration with debts of £2.6 million in 2012 before being reborn as WillWal.
WillWal Ltd itself was almost struck off by Companies House in the summer of 2015. The company currently only has one registered director – founder Barry Hogan – after Deborah Higgins resigned as secretary and co-director last year.