Middle Tennessee State shocked the NCAA Tournament Friday, defeating Michigan State in the first round and busting millions of March Madness brackets in one of the biggest upsets in tournament history.
No. 15 seed Middle Tennessee beat No. 2 seed Michigan State 90-81, sending a heavily favored team packing in the first round.
The Associated Press described Michigan State's loss as one of the biggest upsets since the tournament began seeding teams in 1985.
ESPN blamed the upset on Michigan State's lackluster defense.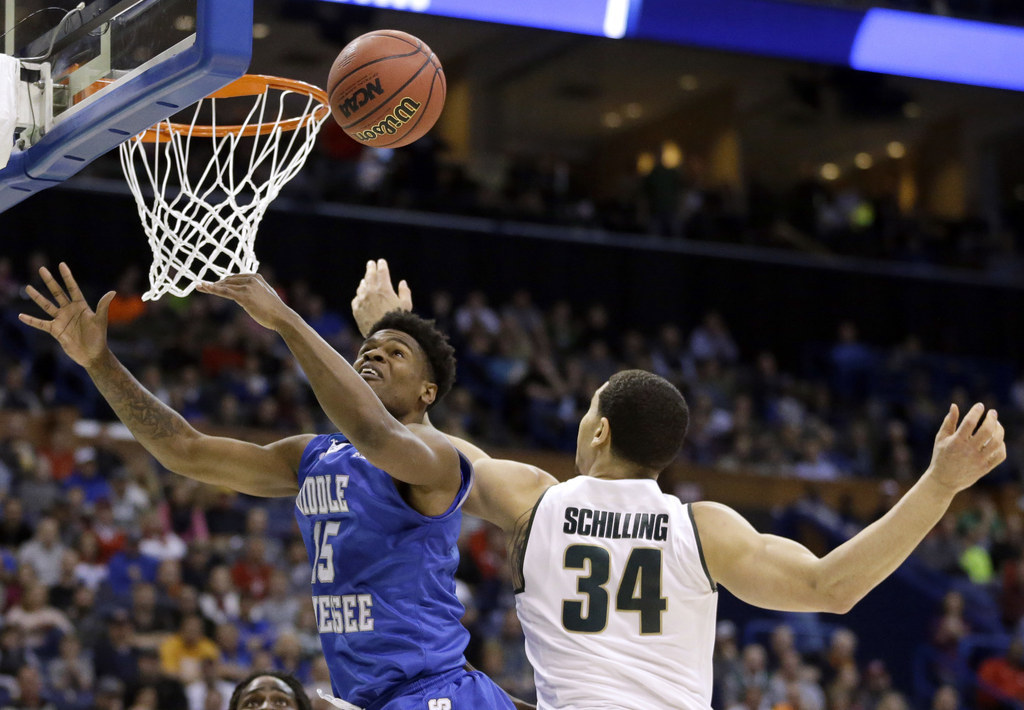 The upset sent shockwaves through the sports community and destroyed millions of March Madness brackets.
On ESPN.com, only six people still had perfect brackets immediately after Middle Tennessee's win — a mere .000046% of the total, according to ESPN reporter Darren Rovell.
The number of perfect brackets fell to only three later Friday as other games wrapped up.
On Yahoo.com, there did not appear to be any perfect brackets after the upset — even the person at the top of the leaderboard of imperfect brackets had predicted a Michigan State win.
President Obama's bracket was also felled by Friday's upset — he had Michigan State going all the way to the fifth round of the tournament.
Middle Tennessee's victory also had fans lamenting the early hit to their brackets.
Middle Tennessee — whose head coach Kermit Davis reportedly gets a $31,250 bonus for the win — now goes on to play No. 10 seed Syracuse.