Holly Holm pulled off a shocking upset Sunday when she knocked out reigning champion Ronda Rousey in a bout for the UFC Women's Bantamweight Title.
The knockout happened during the fight's second round. As Rousey spun around, Holm delivered a kick to her neck that knocked her to the ground.
After the kick, both women went to the floor and Holm landed a punch to Rousey's face before a referee separated them.
Images from after the bout showed Rousey sitting on the ground while her injuries were treated.
According to reporters at the scene, she was taken to the hospital afterward.
Rousey, an Olympic bronze medalist in judo, was undefeated in MMA and was heavily favored to win.
Holm is a world champion boxer. The Los Angeles Times called her victory "one of the biggest upsets in MMA history."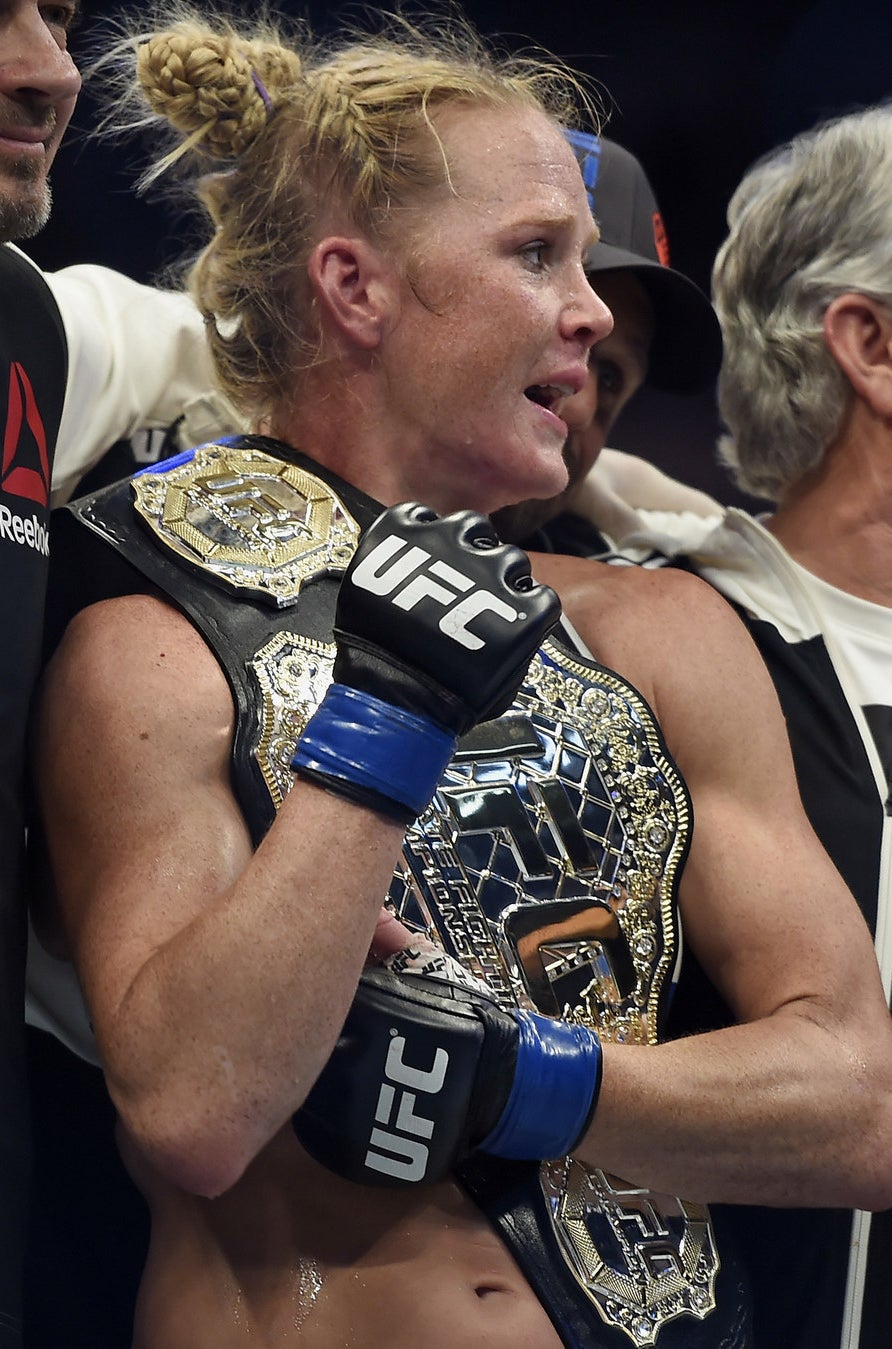 UPDATE: On Sunday, Rousey thanked everyone in an Instagram post for their love and support. She also said she was doing "fine," adding "I'm going to take a little bit of time, but i'll be back."