Thousands Of People In Five London Tower Blocks Are Being Evacuated Over Fire Safety Fears
Authorities were going door to door telling thousands of people to leave their homes as authorities dealt with the same combustible cladding that went up in flames last week at Grenfell Tower.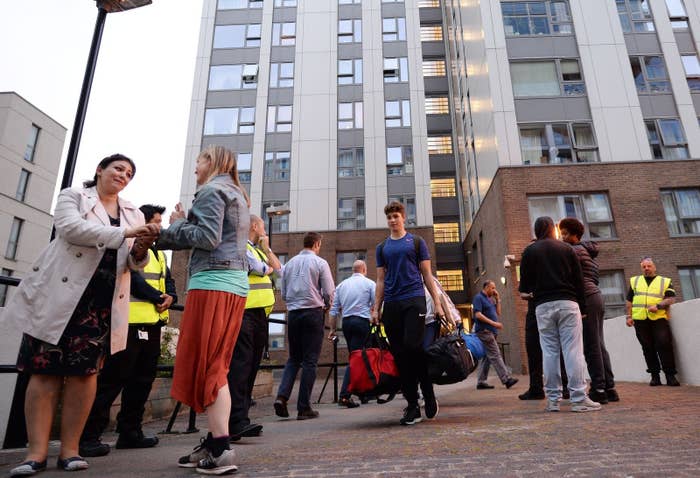 Thousands of people in five London tower blocks are being evacuated while authorities assess buildings clad in the same material that went up in flames during last week's deadly fire at Grenfell Tower.
Georgia Gould, leader of Camden council, said in a statement on Friday that the evacuations will last three to four weeks while officials "undertake urgent fire safety works". She did not say how many people would be affected, but the BBC reported that more than 800 homes are subject to evacuation.
A Camden council official at the scene told BuzzFeed News late Friday night that up to 4,000 people could ultimately be evacuated within the next 24 hours.

By Saturday morning, the Camden council called the situation "unprecedented" but said it was "doing all we can to support residents and keep them safe".
"I know it's difficult, but Grenfell changes everything and I just don't believe we can take any risks with our residents' safety and I have to put them first," Gould added during a news conference.
The towers scheduled to be evacuated were Taplow, Burnham, Bray, Blashford, and Dorney.
"People are on the ground now talking to residents, working with them, to move them to the rest centre, it's happening immediately," Gould said.
The fire at Grenfell Tower, a 24-storey residential high-rise in north London, left 79 people dead or missing. Authorities said on Friday that the blaze began in a faulty fridge-freezer.

In the aftermath of the fire, the cladding and insulation on the building failed safety tests, with authorities discovering it was combustable. Police have said manslaughter and other charges are being considered in response to the deadly blaze.
Officials told BuzzFeed News that they could not force people to leave their homes, but they began "strongly advising" residents of the five towers to evacuate Friday evening. However, by early Saturday morning, a number of people were refusing to leave.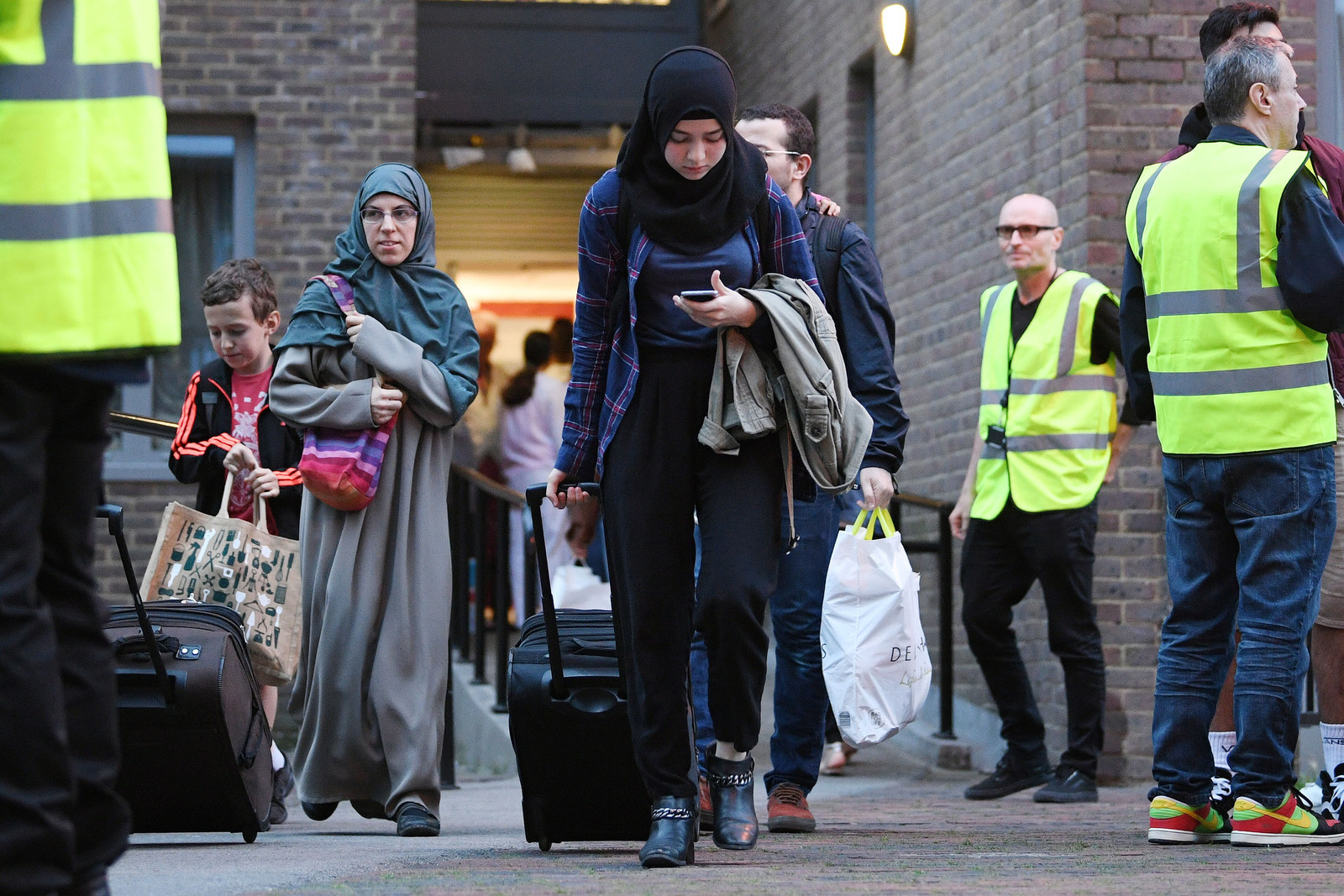 As the evacuations were being carried out, two brothers, Mohammed Iskanda and Abdul Iskanda, told BuzzFeed News they weren't sure where they would go.

"They rushed us as well, and apparently if you don't want to leave, fire brigade are allowed to force you out," Abdul Iskanda, who uses a wheelchair, said.

Mohammed Iskanda said the way the evacuation was carried out was "was just not good enough".

"They told us we're gonna stay in the community centre, but we need certain accommodations because my brother here is a wheelchair user," he added. "But then some of them are saying we won't find out until tomorrow morning."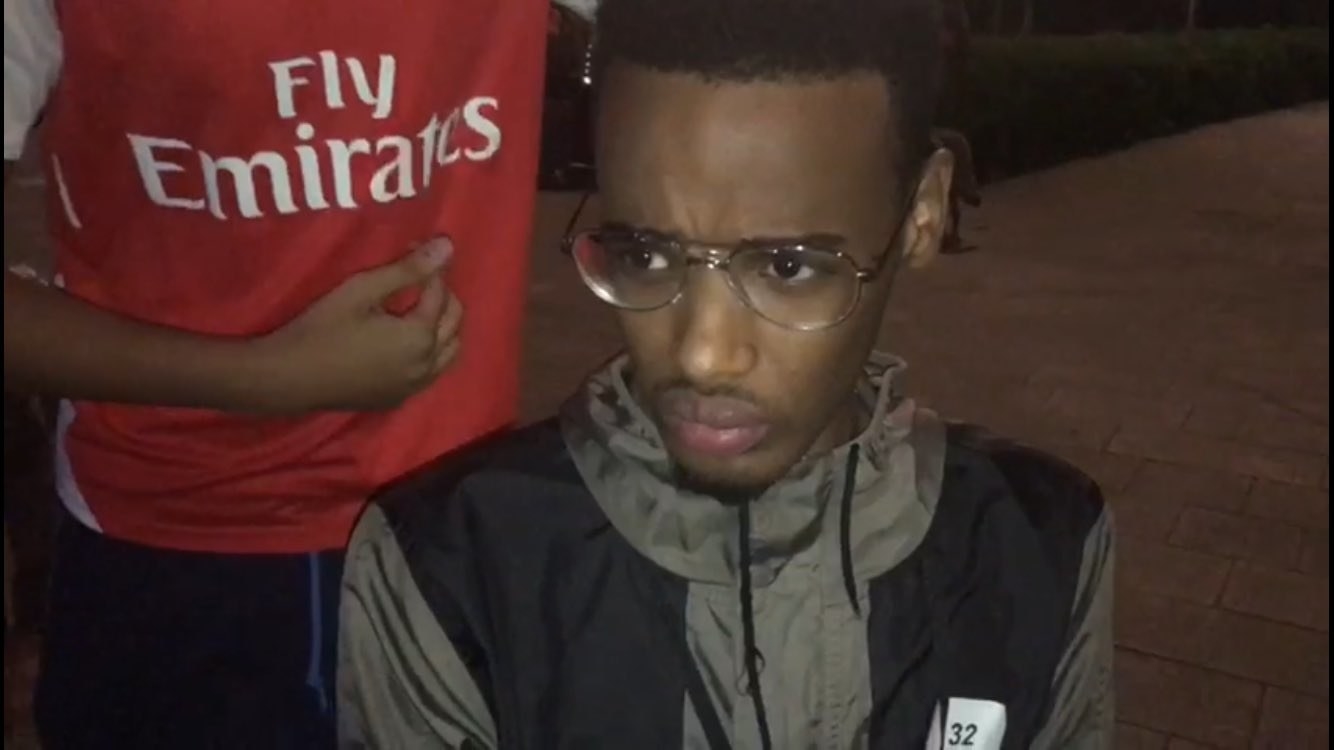 Abal Chowdry, who lives opposite the towers and said he had friends and colleagues in several of the towers, had arrived at the centre to offer help to anyone he knows.
"This is a close community, we know each other, we help each other," he told BuzzFeed News.

While in some cases council representatives had been knocking on doors and informing residents they should leave, many appeared to be finding out through friends and family who had seen the evacuation on the news.
"My colleague lives in Taplow tower. I called him and he was having dinner with some friends," Chowdry said. "I told him what was happening and said make sure you're ready and come and stay at my place."
Gould said Friday that people will be moved into temporary housing, hotels, and the homes of family and friends. An official told BuzzFeed News Saturday morning that the centre where evacuated residents were initially being sheltered had reached capacity. Just over 100 people were at the facility.

Additional residents who could not be accommodated at the centre were being taken by bus to Camden Centre in nearby King's Cross, where a hall was being prepared for them to spend the night.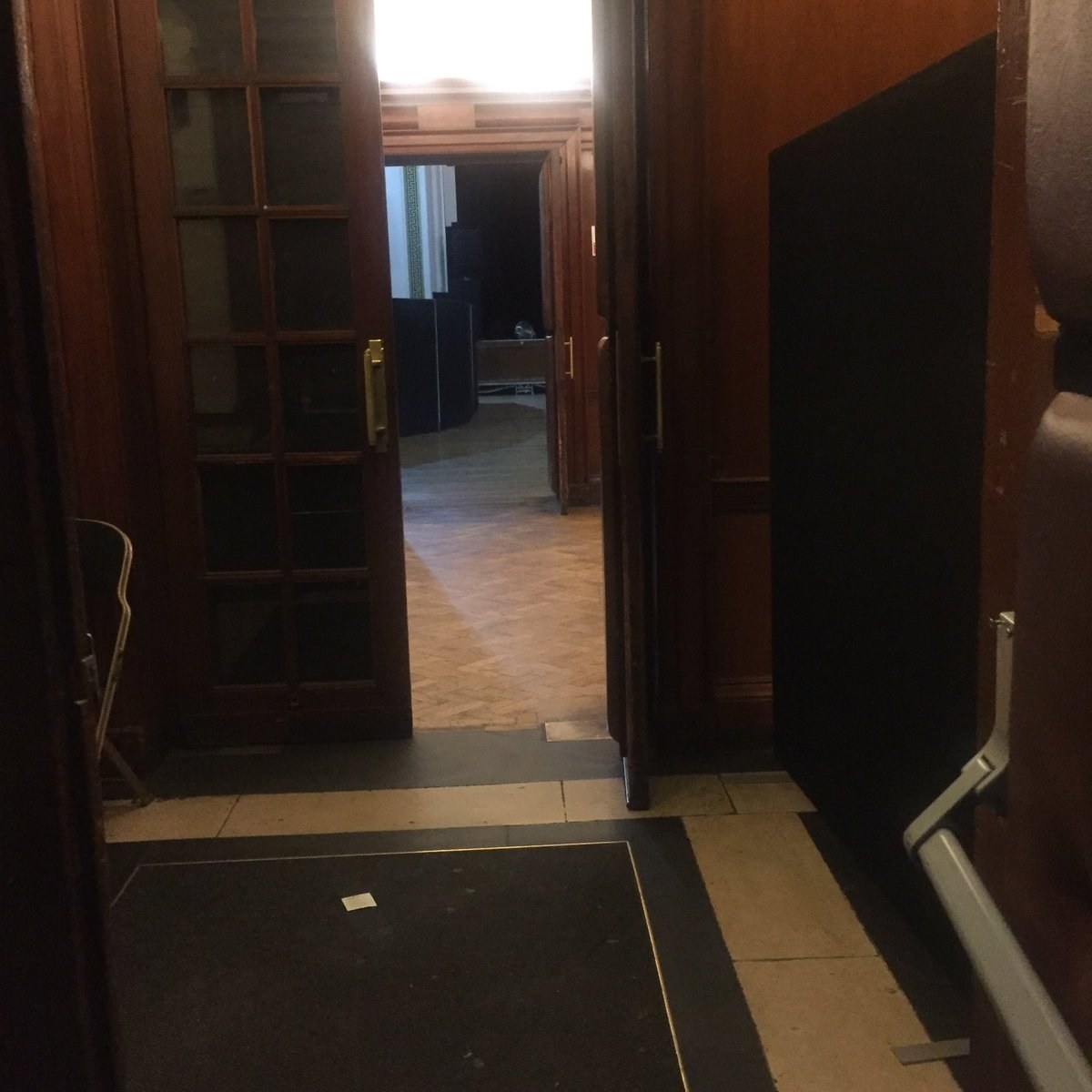 A representative for Camden council also told BuzzFeed News that residents would be reimbursed for hotel accommodation "within reason". One hotel in nearby King's Cross told BuzzFeed News that it was all booked up and that the Camden council had paid for rooms.

"They've done a good job to be honest," one staffer at the hotel told BuzzFeed News.

However, there was some confusion about hotels. One women told BuzzFeed News Saturday that she heard the hotels were just for one night. Another man, who did not want to give his name on account of being "in quite a bad mood, I'm sure you'll understand", said he had been told evacuees would not get hotel rooms.
"They said there was no chance," he added.
Other residents were simply frustrated. Edward Strange, a resident evacuated on Friday, told Sky News that forcing people from their homes was a "complete overreaction". He also expressed scepticism that the safety upgrades would be finished in a matter of weeks.

"It will take months," Strange said. "I've got a job on Monday, I've got to work tomorrow, what am I meant to do?"

In addition, there seemed to be some confusion Saturday morning among residents about how long they would have to leave their flats. One woman who had arrived at Taplow tower to collect her aunt, who lives at the towers, said that she had been told to pack for two to three days by one official, but was told she may not be able to return for weeks by another.

Labour MP Tulip Siddiq was supportive of the evacuation, telling Sky News that while it is disruptive, she "would have done exactly the same thing if I was leader of Camden council".

Earlier this week, officials said that 14 other buildings had incorporated the combustible cladding. Hundreds of other buildings across the UK are also covered in some type of cladding, although the government refused to say on Friday how many of them have been through safety checks.

The Associated Press reported that thousands of people across the country could be at risk, and that at least one hotel chain was calling in inspectors to ensure its buildings are safe.
UK prime minister Theresa May tweeted on Friday evening that her "thoughts are with the residents being evacuated in Camden while their homes are made safe tonight".
On Facebook, London mayor Sadiq Khan described the evacuations as "precautionary measures" undertaken "following advice from fire prevention experts at the London Fire Brigade".
"Fire safety checks are ongoing at other estates across the UK," Khan said.

The evacuations were announced following a public meeting on Thursday night. Gould said in her statement that residents expressed concerns about their safety, after which she "instructed a joint fire inspection with the London Fire Brigade".
Siddiq said the residents raised questions about the "internal workings of the building".
The inspection was completed Friday, after which authorities decided to order people out of their homes.

"Camden Ccouncil is absolutely determined to ensure that our residents are safe," Gould said, "and we have promised them that we will work with them, continue to act swiftly, and be open and transparent."