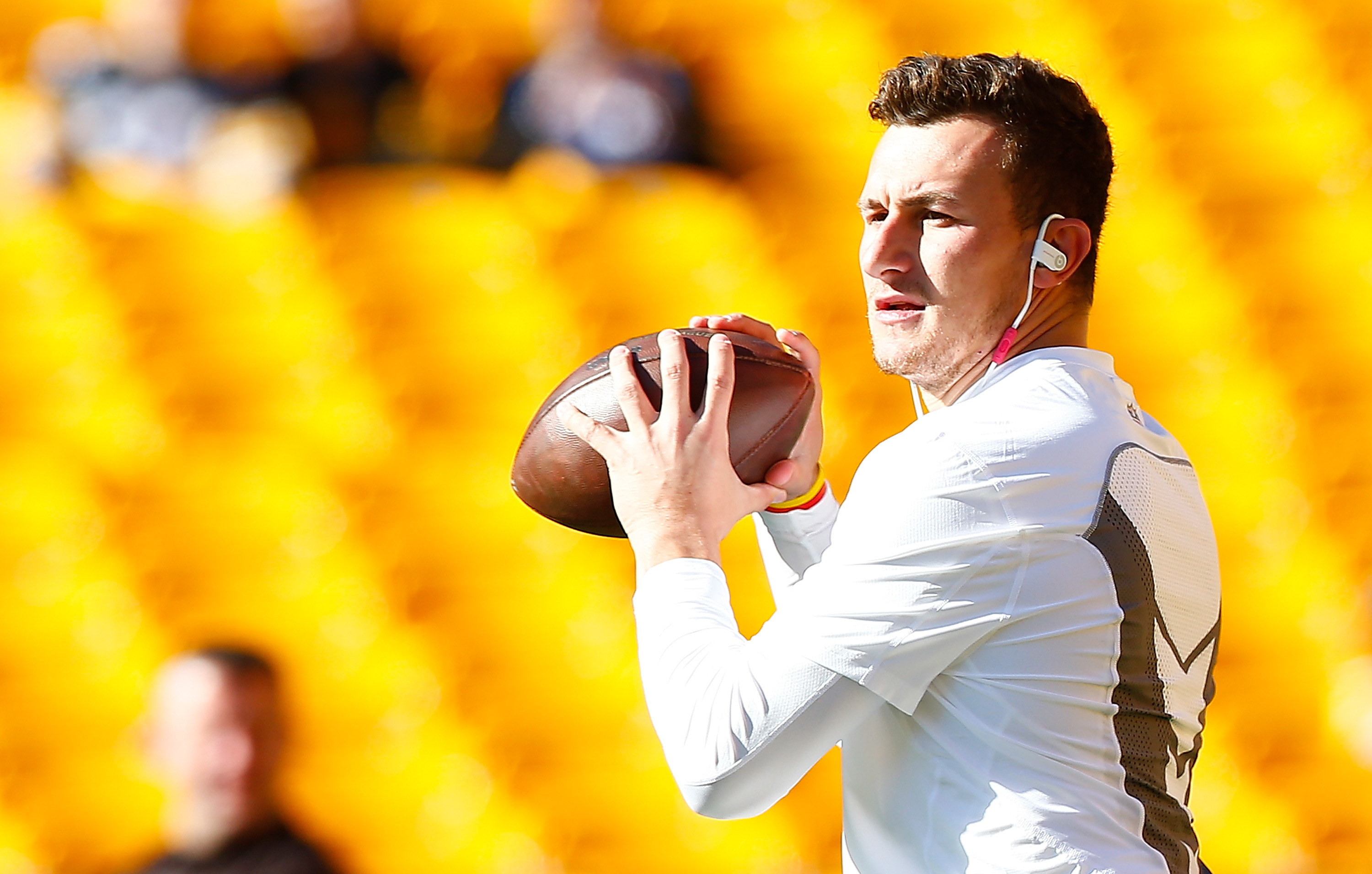 Cleveland Browns quarterback Johnny Manziel will not face charges related to accusations that he repeatedly assaulted a woman in Texas, police said Thursday.
The case involved a woman who had accused Manziel of repeatedly hitting her on Jan. 30 in Dallas. Her statements — detailed in police documents and provided to BuzzFeed News — prompted an investigation into Manziel, 23, as well as criticism and the threat of future termination from the Browns.
But in a statement, Dallas police said investigators had closed the case after finding there was insufficient evidence to file a criminal complaint:
The Dallas Police Department has conducted the appropriate investigative follow-up to the report forwarded to us by the Ft. Worth Police Department regarding an alleged incident involving Johnny Manziel.

Investigative efforts to date have not resulted in the filing of a criminal complaint and the incident is determined to be closed.

No further statement is expected at this time.
The woman had accused Manziel of repeatedly hitting her, first at Hotel ZaZa in Dallas, and then after driving her back to her apartment. She also told police he appeared to be on drugs.
But the police report stated that the woman was vague about details of the alleged assault and became irritated when asked if it continued at her apartment. Still, she told police she ran in and out of her apartment trying to get away from Manziel, and eventually fled to a neighbor's home for help, according to the report.
Police also released audio of a 911 call a neighbor made, in which she says she can hear a woman screaming.
"She said her boyfriend had beat her up," the woman adds in the recording.
Manziel allegedly fled the area on foot, and police were unable to immediately locate him. The woman eventually told police she didn't want to answer any more questions, fill out a report, or have her injuries photographed.
The accusations come just months after Manziel was stopped on suspicion of reckless driving while arguing with his girlfriend.
The string of allegations appear likely to cost Manziel his position with the Browns. Earlier this week, ESPN reported he would be cut from the team in March.
The Browns did not immediately respond to BuzzFeed News' request for comment.
However, earlier this week, the Browns' executive vice president of football operations, Sashi Brown, said in a statement that the team has been clear about expectations for our players on and off the field.
"Johnny's continual involvement in incidents that run counter to those expectations undermines the hard work of his teammates and the reputation of our organization," Brown added.
Friday morning Manziel's agent Erik Burkhardt released a statement announcing that he'd dropped his client.
It is with deep regret that, after several emotional and very personal discussions with his family, his doctors, and my client himself, I have made the decision to terminate my professional relationship with Johnny Manziel.

Though I will remain a friend and Johnny supporter, and he knows I have worked tirelessly to arrange a number of professional options for him to continue to pursue, it has become painfully obvious that his future rests solely in his own hands. His family and I have gone to great lengths to outline the steps we feel he must take to get his life in order. Accountability is the foundation of any relationship, and without it, the function of my work is counterproductive.

I truly wish the best for Johnny and sincerely hope he can, and will, find the kind of peace and happiness he deserves."