1.
Rung in the start of summer with Ladder Toss: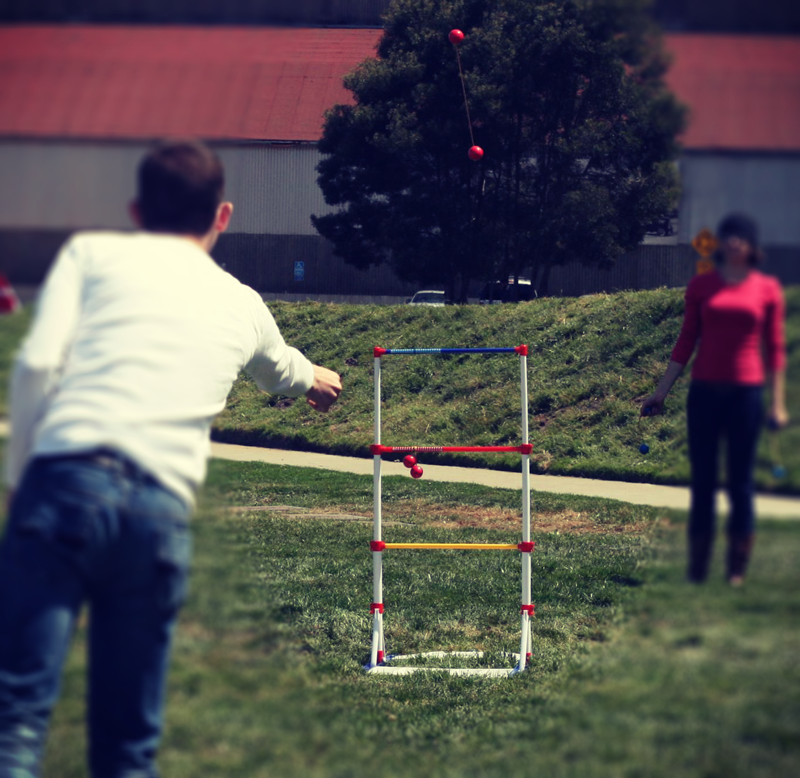 2.
Take your friends to the cleaners with a game of Washers:
Build your own board out of wood or use a tin can. Washers can be purchased at your local hardware store. But know this: Glory and honor on the washer pitch are not for sale.
3.
Have a brainy day in the sun with Lawn Chess: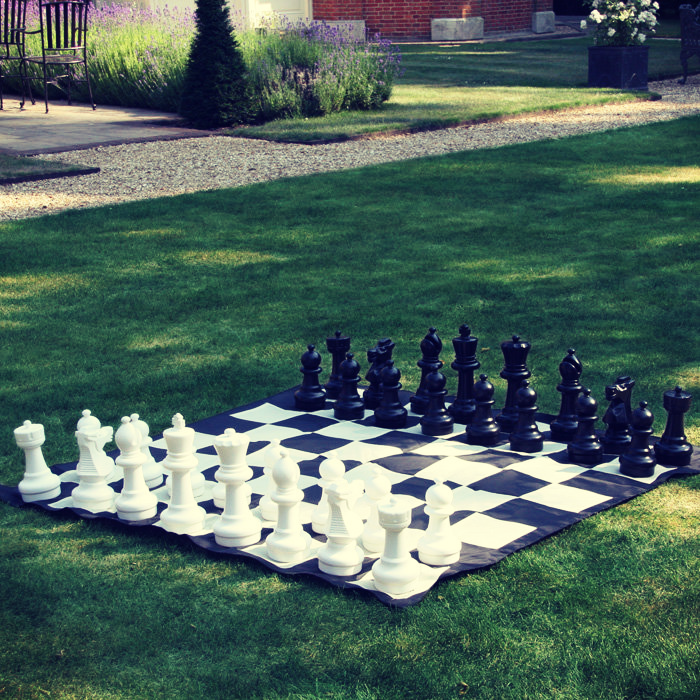 4.
Go the distance and create a Disc Golf hole (or 18!):
You can set up one basket or a full 18-basket course, depending on the size of your yard. Buy your discs at a sporting goods store. A variety of games can be played with any number of baskets. Just be careful your long toss doesn't spill your drink.
5.
Sink your afternoon into a game of Cornhole: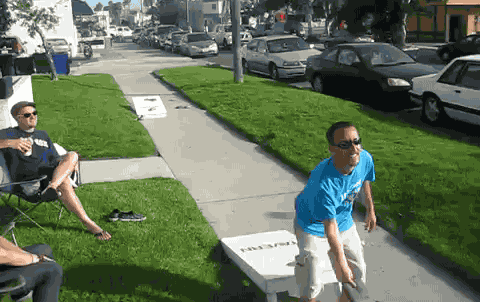 6.
Knock around your backyard with Bocce Ball: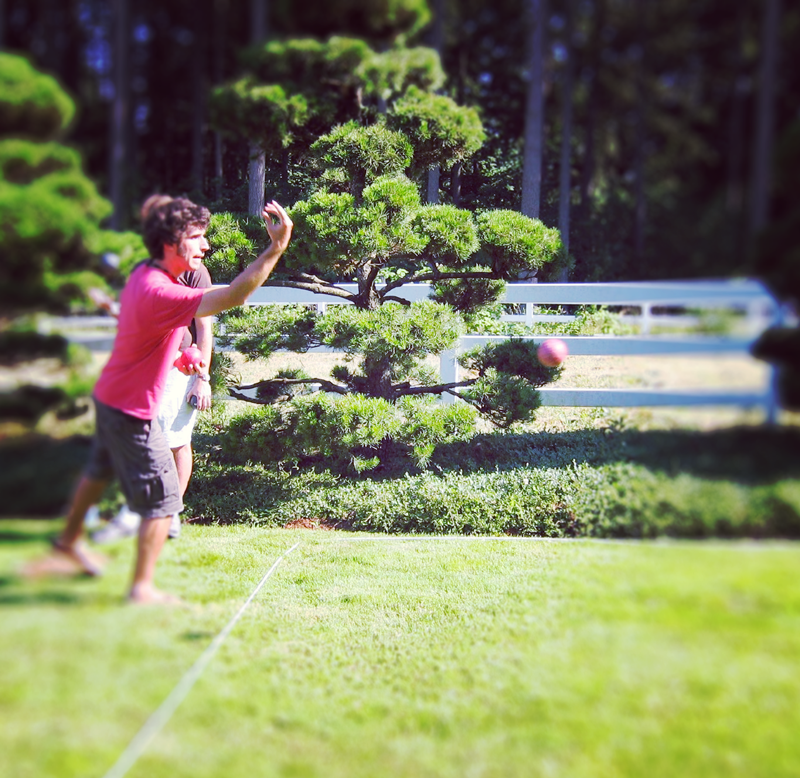 7.
Puzzle your way through an afternoon with Giant Dominoes: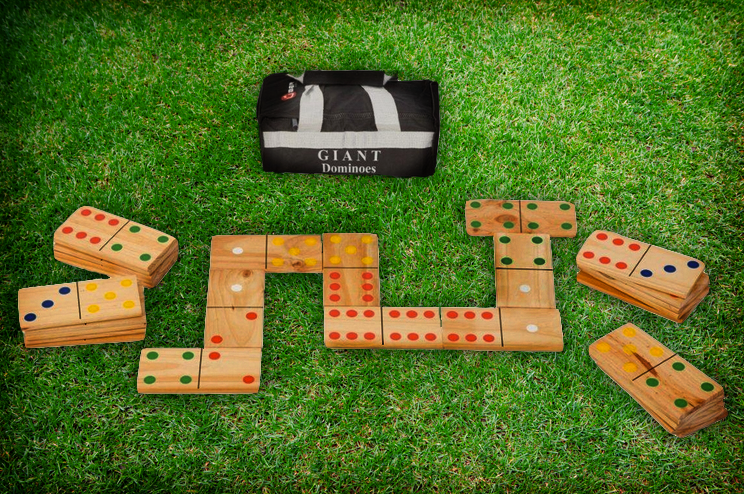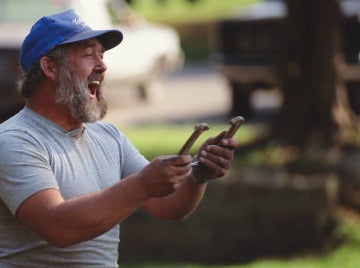 Toss a few back while you toss recycled horse sneakers at your opponent's stake. The goal is to get a ringer. You'll know it's a ring when you here the ding.
9.
Kick it outside with a game of Hacky Sack: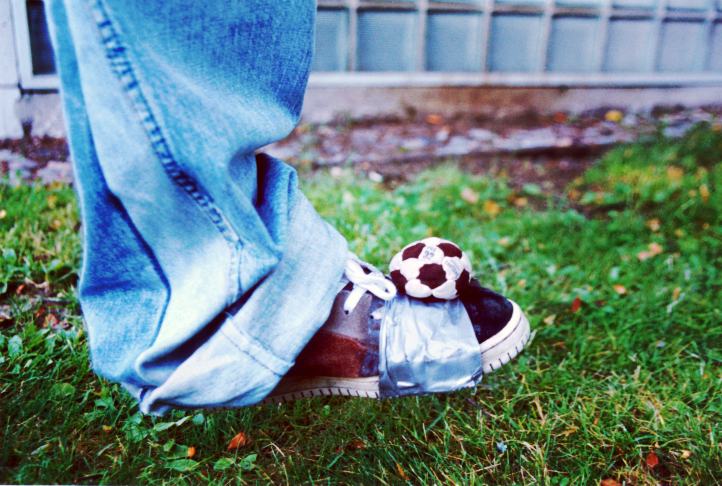 10.
Lastly, topple empires with the Swedish game Kubb: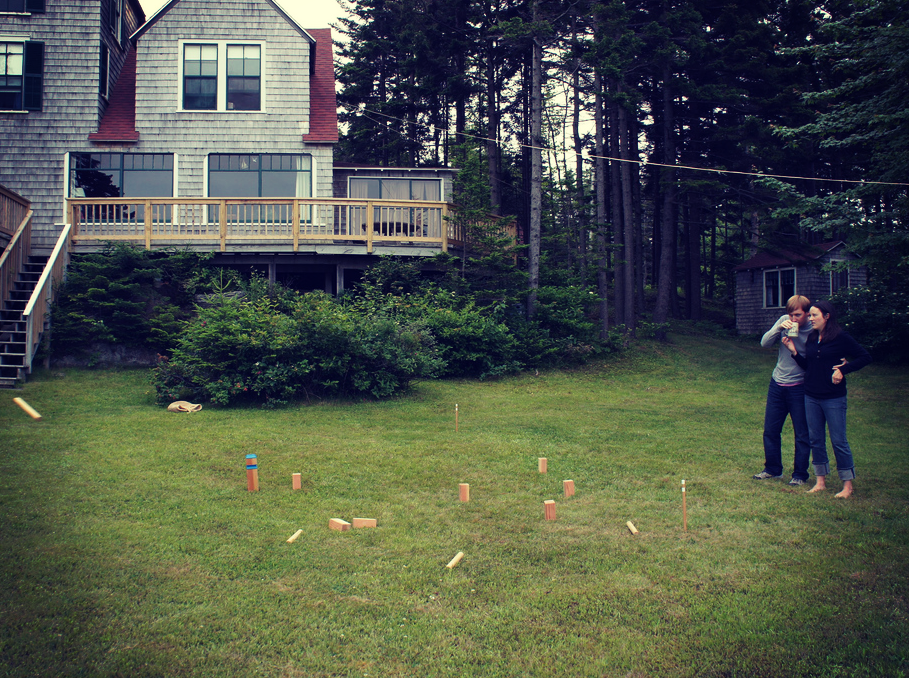 The object of Kubb is to overturn your opponent's wooden blocks with your wooden throwing baton. First you must knock over their kubbs, then you may topple the larger king kubb. The Swedes have been playing this game of "Viking Chess" for thousands of years. It's time for you to add your chapter to this legendary yard sport.
Make your yard games the stuff of legend with Jim Beam® Bourbon.