Tasty's New Smart Cooking Device Is Coming, And It's Brilliant
This is the future that food-lovers want.
Remember how you thought the future was going to be all robot butlers and hoverboards, and then it turned out to be mostly climate change and exploding hoverboards?
Well, BuzzFeed's new Tasty One Top, the smart countertop cooking device that helps you flawlessly cook tons of Tasty recipes, is a piece of Jetsons-level technology we can seriously get behind.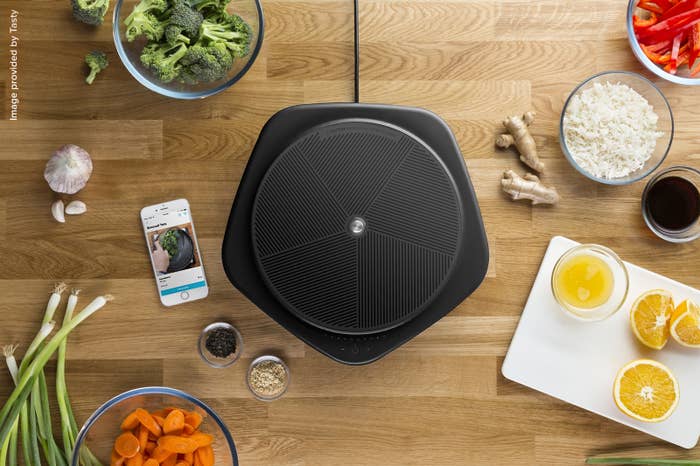 The One Top tracks cooking time and temperature in real time, so it will tell you when to proceed to the next step of the recipe, whether that's flipping the pancake, adding the onion, or stuffing your face.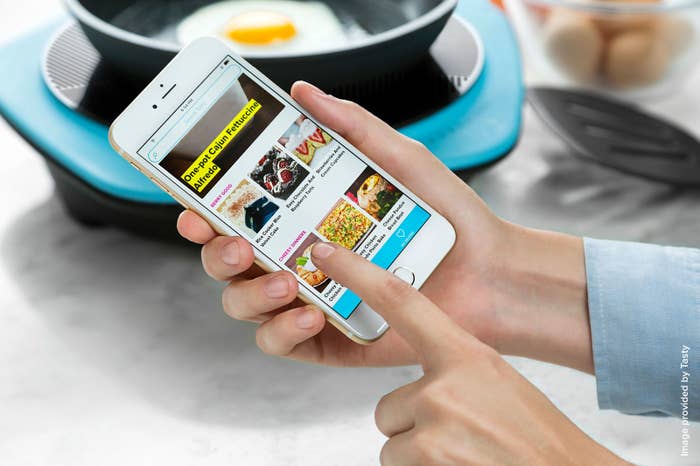 Name a kind of cooking, and the One Top can do it. Go on. Okay, I'll go first: pan cooking?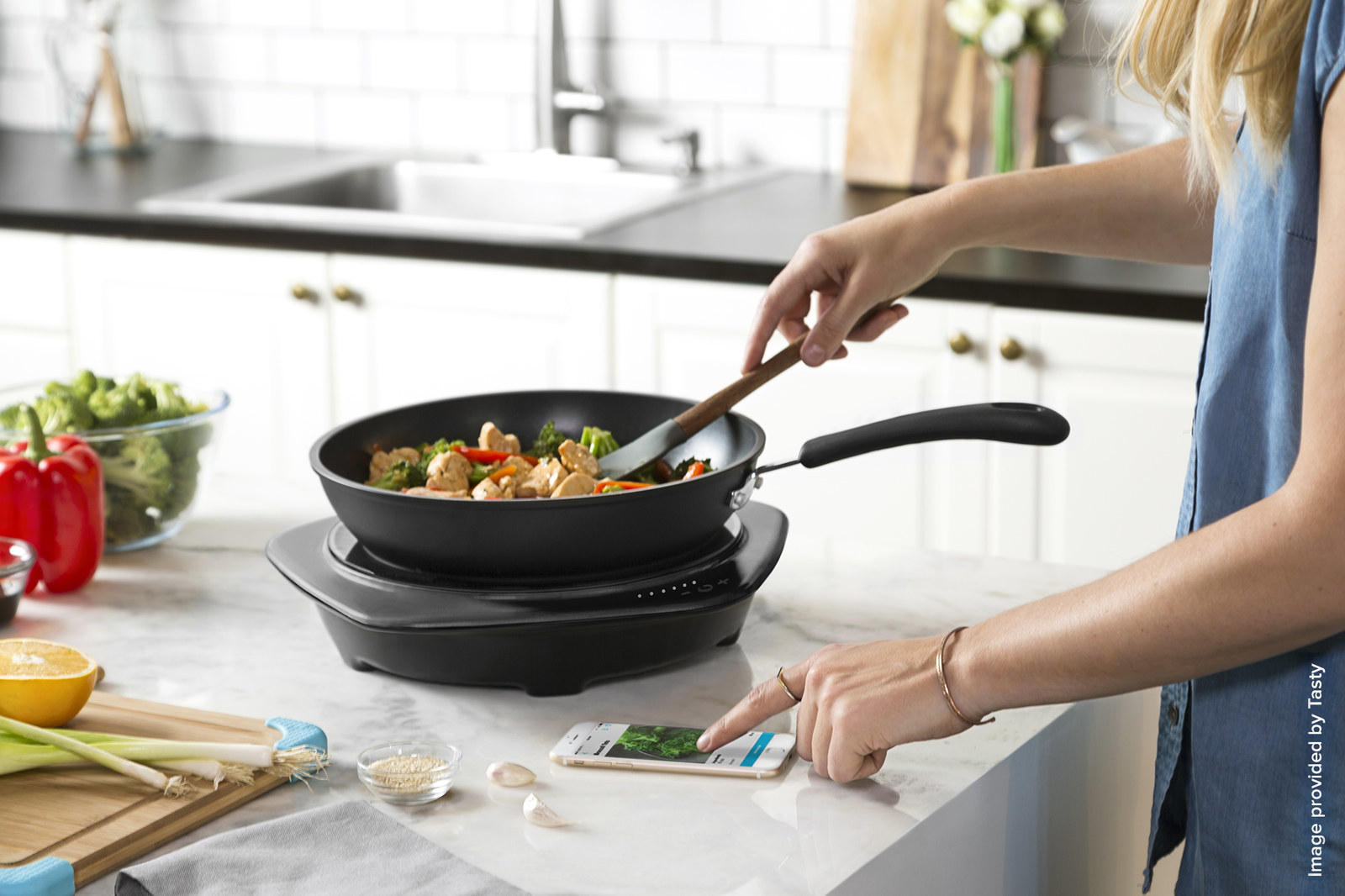 It's energy-efficient, space-efficient, and hunger-efficient.
You can preorder the One Top for $149, or get a One Top + a four-piece cookware set for $184.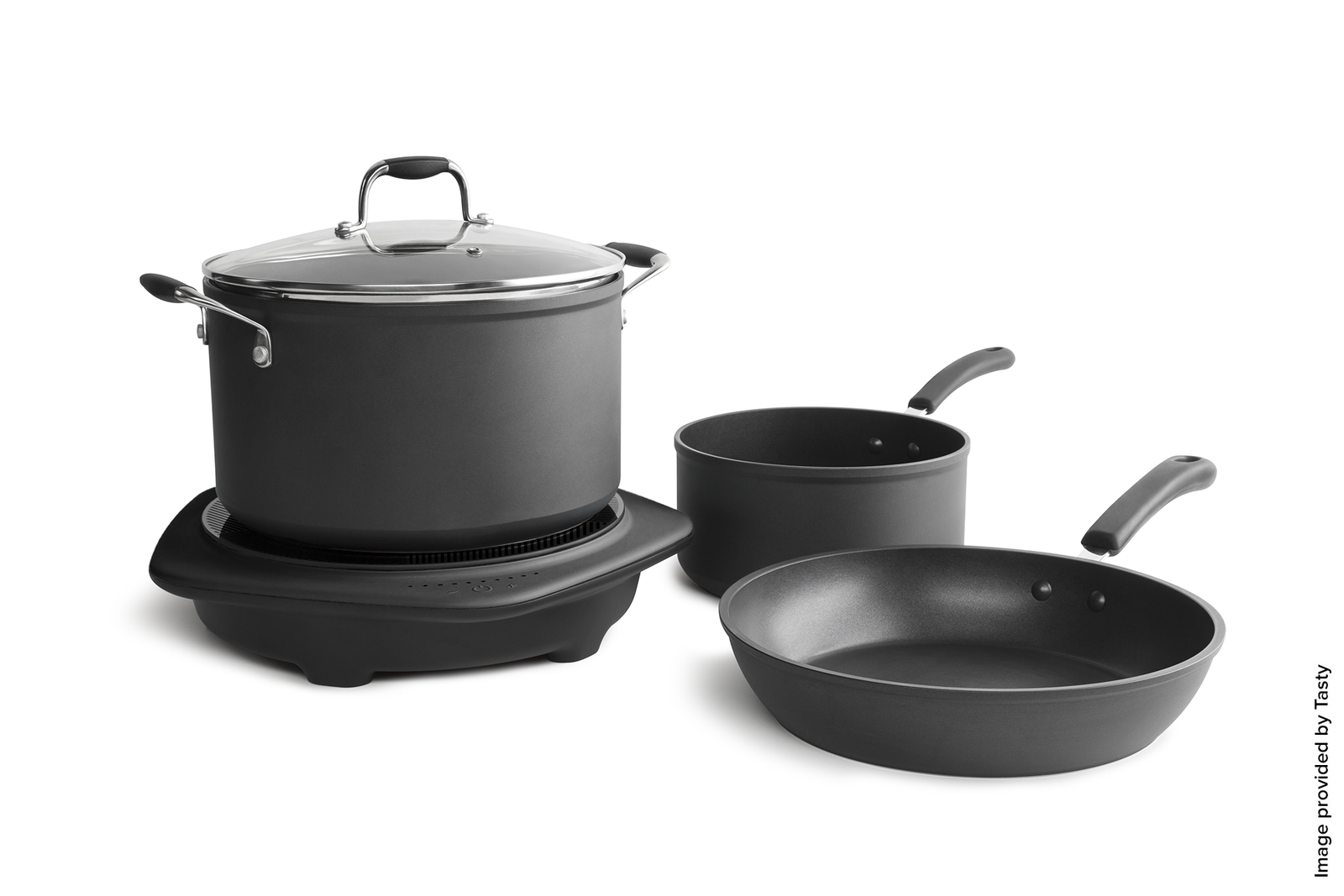 (PSST: BuzzFeed makes money if you buy this crazy thing!)