Is there anything more comforting than a heaping plate of pasta on a cold winter's night? I submit there is not.
I had pretty much sent pasta to the "special occasions" corner of my eating life when I got my hands on a box of Banza, chickpea-based pasta that has about half the net carbs of regular pasta. It's also gluten free!
The only differences I noticed between Banza and ordinary pasta were a hint of chickpeas (though just in the undressed pasta), and a slight brittleness when I refrigerated and reheated it (which only made it easier to house the leftovers).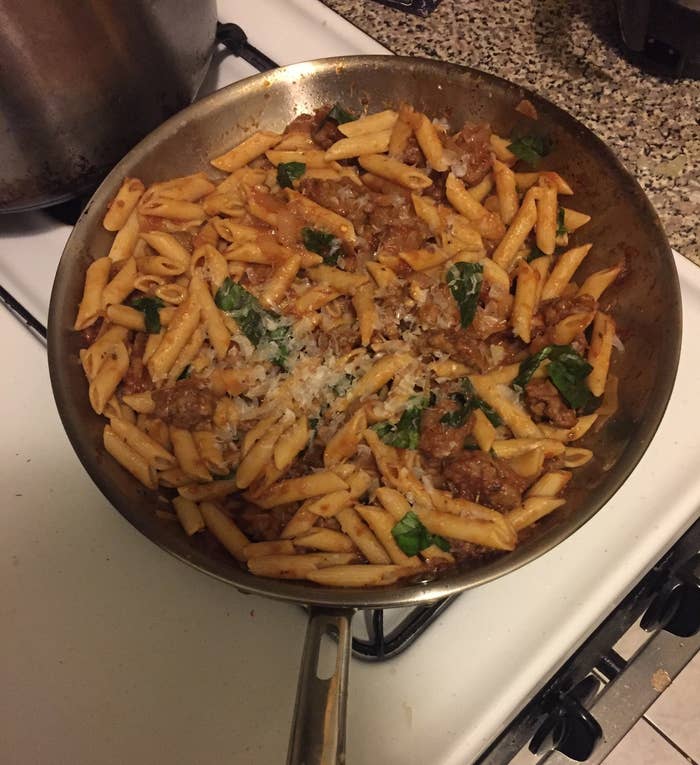 It bears repeating: Banza is vegan and gluten free, and it has roughly twice the protein, three times the fiber, and half the net carbs of regular pasta.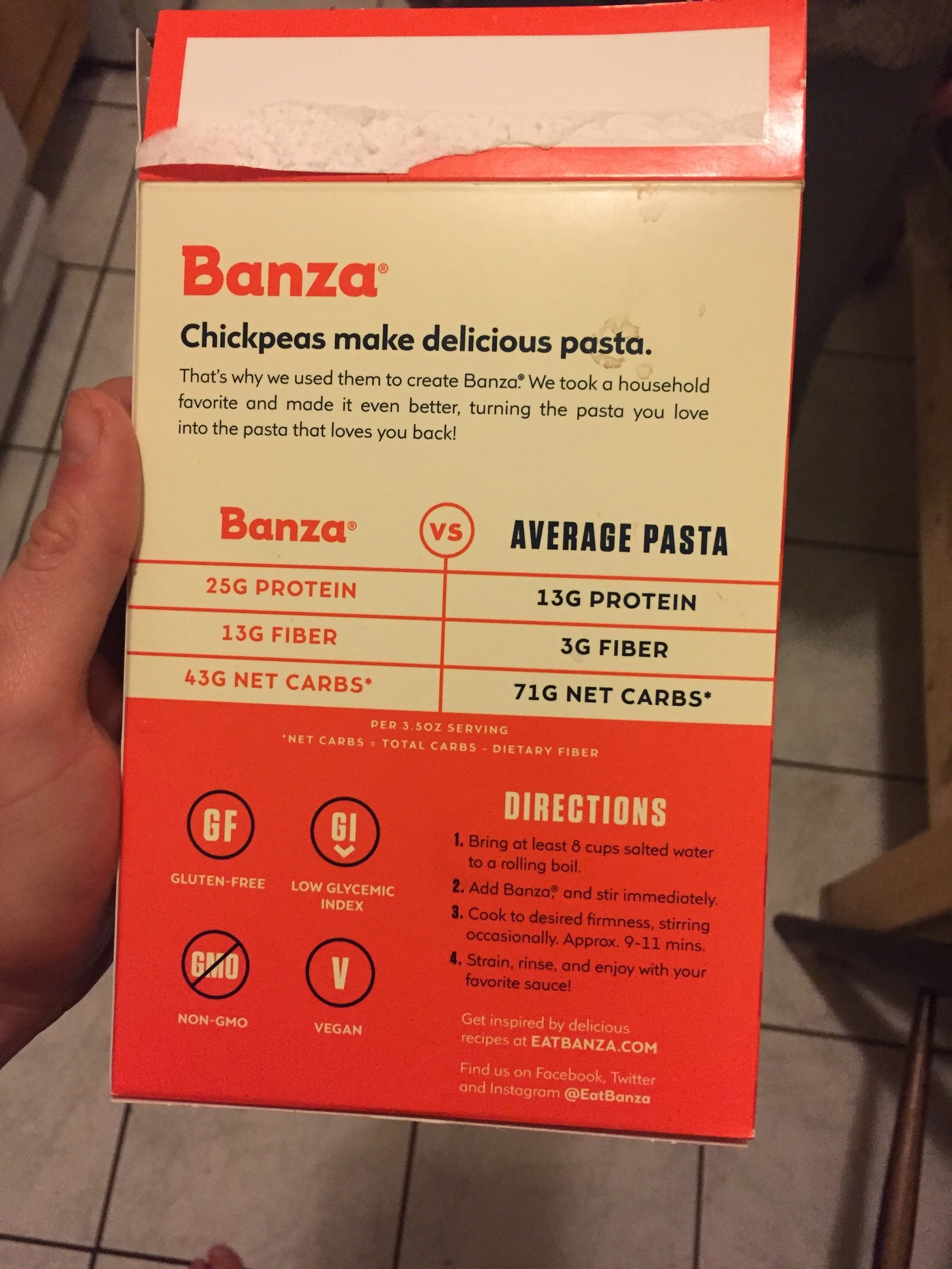 And here's a thing I had forgotten about pasta: It is the base of a lot of super-easy and delicious recipes!
So whether you're diabetic, gluten free, or just an unafflicted pasta lover who's trying to cut back on carbs: You're welcome.