College basketball coaching legend Pat Summitt has died, she was 64.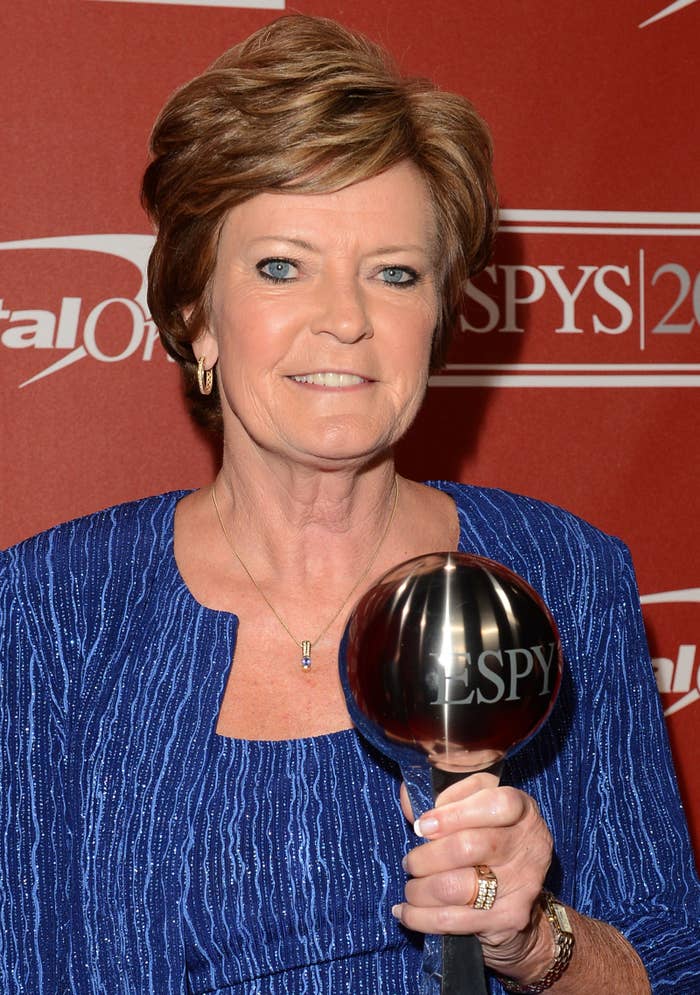 Summitt passed away Tuesday morning surrounded by loved ones at Sherry Hill Senior Living in Knoxville, Tenn. after a battle with early onset Alzheimer's disease.
She is best known as holding the record as the winningest coach in NCAA Division-1 basketball history, a record she earned in the 38 seasons she served as head coach of the University Tennessee's women's basketball team. With Summitt at the helm, the Lady Vols took home eight NCAA championships and 32 combined Southeastern Conference titles, according to a statement put out by the Pat Summitt Foundation.
The award-winning coach stepped down from her position in 2012, a year after learning she had early onset Alzheimer's disease.
"Since 2011, my mother has battled her toughest opponent, early onset dementia, 'Alzheimer's Type,' and she did so with bravely fierce determination just as she did with every opponent she ever faced," her son Tyler Summitt said in a statement.

In addition to her success as a college basketball coach, Summitt served as head coach of the 1984 U.S. women's team, leading them to a gold medal at the Olympic Games in Los Angeles. She was also a co-captain of the 1976 U.S. women's team, taking home a silver medal in the Olympic Games in Montreal.
She is survived by her son Tyler, 25.

"Nobody walked off a college basketball court victorious more times than Tennessee's Pat Summitt," President Barack Obama said in a statement.
"Her legacy, however, is measured much more by the generations of young women and men who admired Pat's intense competitiveness and character, and as a result found in themselves the confidence to practice hard, play harder, and live with courage on and off the court," he added.
Here's the President's full statement:
Tributes for Summitt poured in on Twitter Tuesday morning.
Others were sharing some of Summitt's inspirational quotes.