Snoop Dogg Has A Nachos Recipe And It's Seriously Delicious
Who knew Snoop had such a great nachos recipe?
Snoop Dogg, the iconic rapper known for his chart-topping hits and wholesome friendship with Martha Stewart, has graced us with what might just be the perfect nachos recipe.
The recipe, straight out of his new cookbook From Crook to Cook, is cleverly titled "Suited and Booted Loaded Nachos" and is made with all kinds of good stuff.
So, what makes Snoop's recipe better than your average nachos? First of all, he adds a ton of spices to his ground beef to kick it up a notch.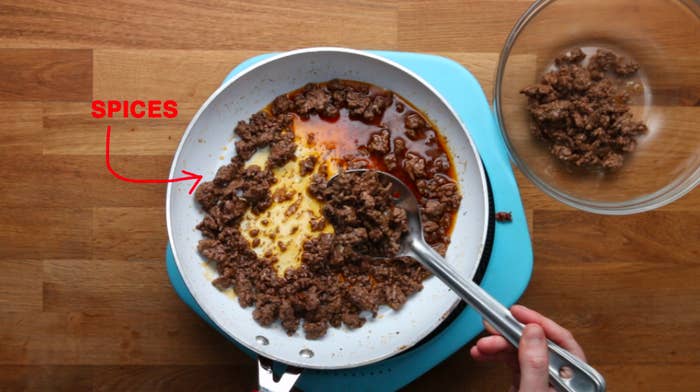 After that, he adds smashed avocado, cilantro, scallions, and a slew of fresh toppings to take these nachos to the next level.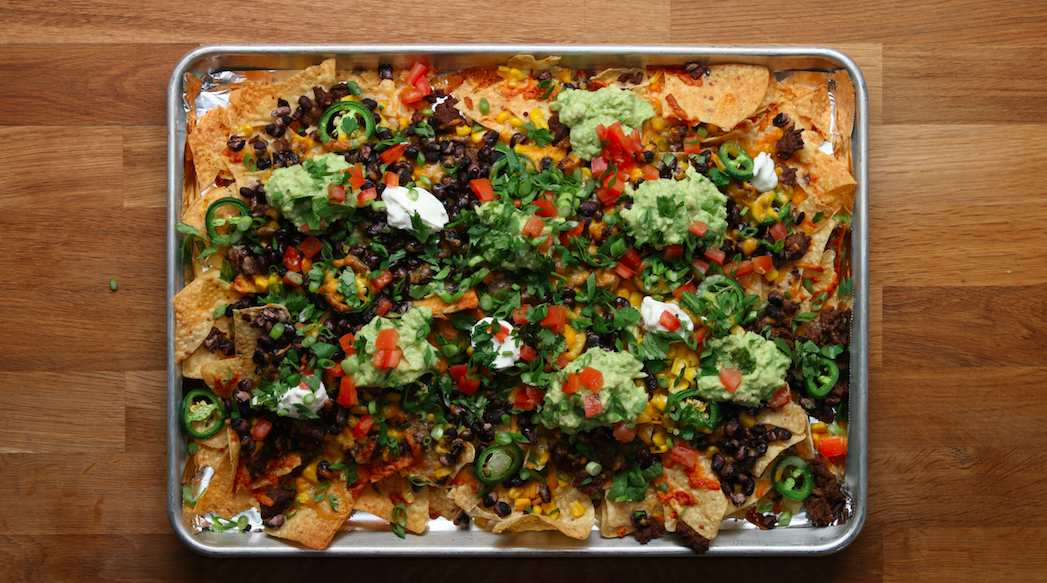 So there you have it: Snoop's "Suited and Booted Loaded Nachos."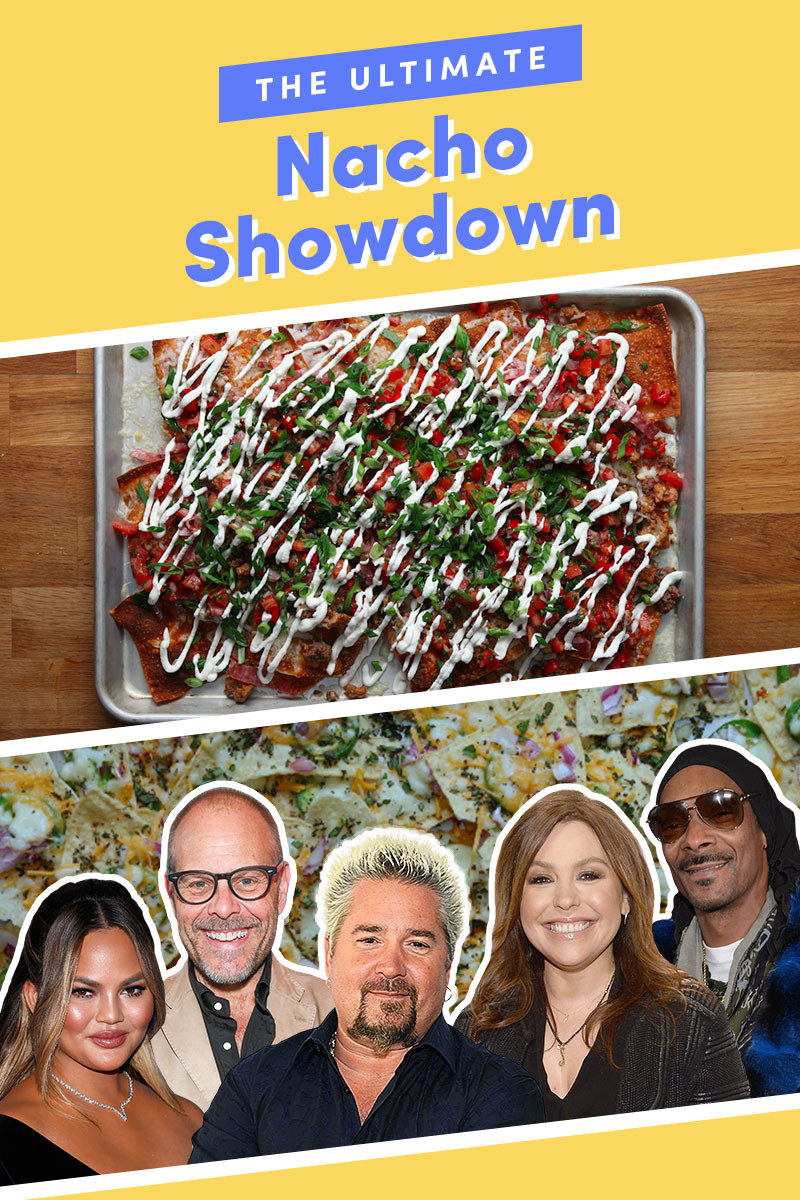 Ready to make his nachos? Get the recipe below!
SUITED AND BOOTED LOADED NACHOS
Serves: 6 to 8
INGREDIENTS
For the nachos:
2 tablespoons vegetable oil
1 lb ground beef
1 teaspoon chili powder
1 teaspoon ground cumin
½ teaspoon garlic powder
½ teaspoon onion powder
2 teaspoons salt
2 teaspoons cracked black pepper
1 13-oz bag tortilla chips
1 cup frozen corn, thawed
1 15-oz can black beans, drained and rinsed
1 jalepeño pepper, thinly sliced
1 cup shredded Monterey Jack cheese
1 cup shredded Cheddar cheese
For the toppings:
2 avocados
Juice of 1 lime
Salt
Cracked black pepper
¼ cup sour cream
1 medium tomato, diced
Fresh cilantro, for garnishing
Sliced scallions, for garnishing
PREPARATION
To make the nachos:
1. Preheat the oven to400°F [200°C], with a rack in the upper third position. Line a baking sheet with aluminum foil and set aside.
2. In a large skillet over medium-high, heat the vegetable oil. Swirl the skillet to cover the bottom completely. When the skillet is hot, add the ground beef, chili powder, cumin, garlic and onion powder, salt, and pepper. Cook for 6 to 7 minutes, stirring frequently to break up the meat, until the beef is completely browned. Taste and adjust for the seasonings, if necessary. Drain and discard any excess grease. Transfer the beef to a large bowl, cover, and set aside.
3. Place the tortilla chips in an even layer on the prepared baking sheet. Top the chips evenly with the ground beef. Top the beef with the corn, black beans, jalepeño, and cheeses.
4. Place the chips in the oven and bake for 6 to 7 minutes until the cheeses are completely melted.
To finish the nachos:
1. Meanwhile, in a small bowl, mash the avocados with the lime juice. Taste and season with salt and pepper, as needed.
2. Remove the chips from the oven and top with the mashed avocado, sour cream, and tomato. Sprinkle on the cilantro and scallions. Serve warm.
Recipe from From Crook to Cook: Platinum Recipes from Tha Boss Dogg's Kitchen. Reprinted by permission of Chronicle Books LLC.