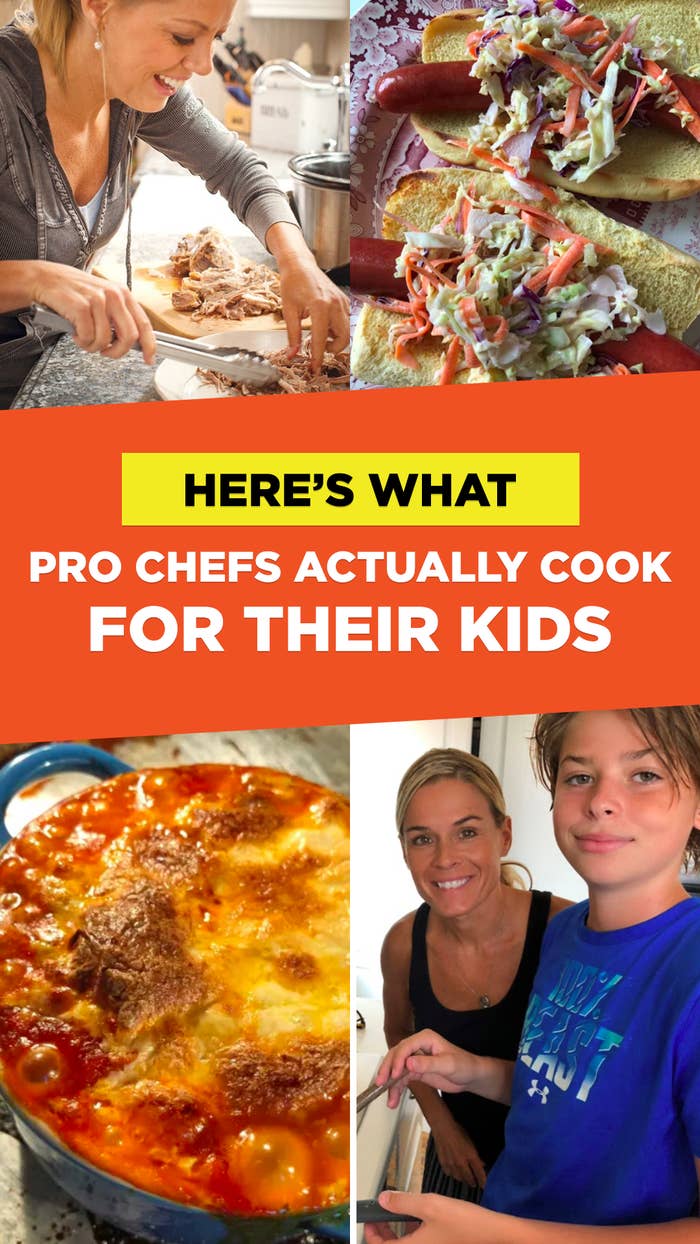 Just about everyone grew up eating foods their parents cooked specially for them — whether that was meatloaf, buttered noodles, or hot dogs — because when you're a kid, fancy food just doesn't interest you. ¯\_(ツ)_/¯
To answer that question, we asked nine food experts what a typical dinner looks like at their house — and we asked them if they had any tips for getting kids in the kitchen, too. Here's what they told us:
1.
Khichdi — Padma Lakshmi, cookbook author and host of Top Chef
3.
Tacos and schnitzel — Mike Solomonov; chef, cookbook author, and owner of Zahav
5.
Grandma's lasagna — Cat Cora; TV personality, author, and restauranteur
6.
Shredded pork shoulder, several ways — Melissa d'Arabian; TV host and cookbook author
7.
Mix and match dinners utilizing meal prep — Andrew Zimmern; TV personality, chef, and writer
8.
Anything made in a pressure cooker — Guy Fieri; TV host, author, and restauranteur
9.
Bolognese, stir-fry, and linguine with clams — Emeril Lagasse, chef and TV personality
Responses have been lightly edited for length and clarity.