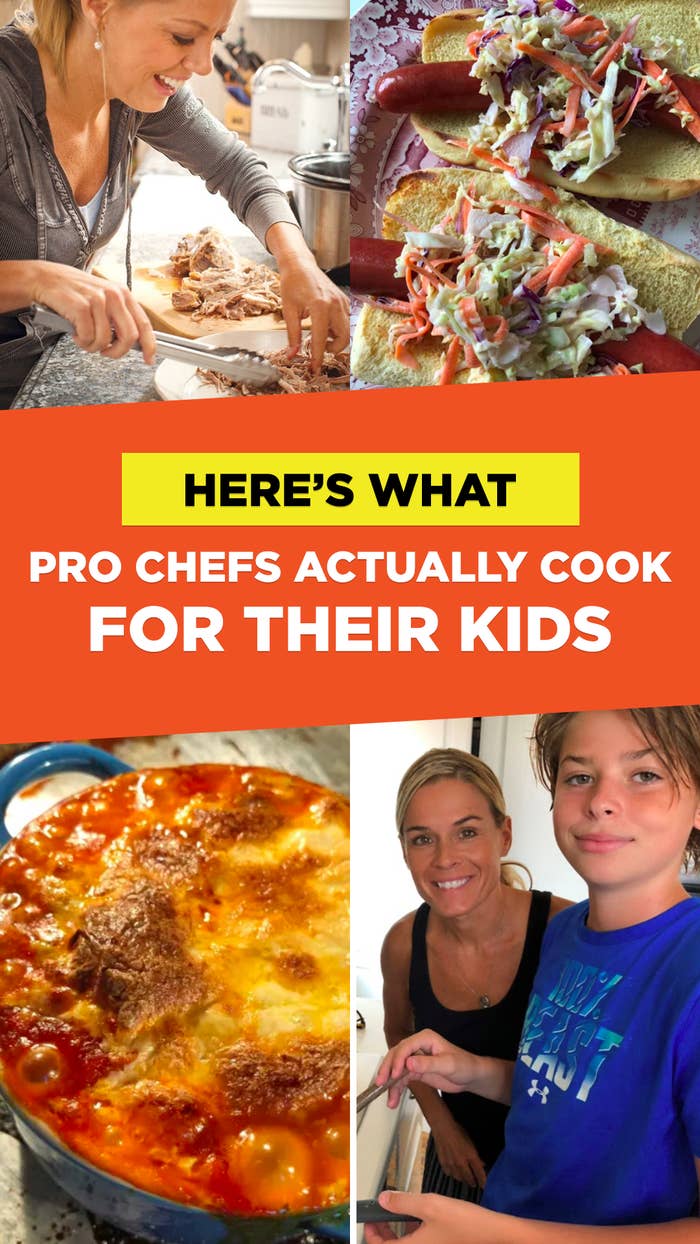 Just about everyone grew up eating foods their parents cooked specially for them — whether that was meatloaf, buttered noodles, or hot dogs — because when you're a kid, fancy food just doesn't interest you. ¯\_(ツ)_/¯
To answer that question, we asked nine food experts what a typical dinner looks like at their house — and we asked them if they had any tips for getting kids in the kitchen, too. Here's what they told us:
1.
Khichdi — Padma Lakshmi, cookbook author and host of Top Chef
Responses have been lightly edited for length and clarity.