16 Parchment-Wrapped Dinners For People Who Hate Dishes
Zero guilt. Zero dishes.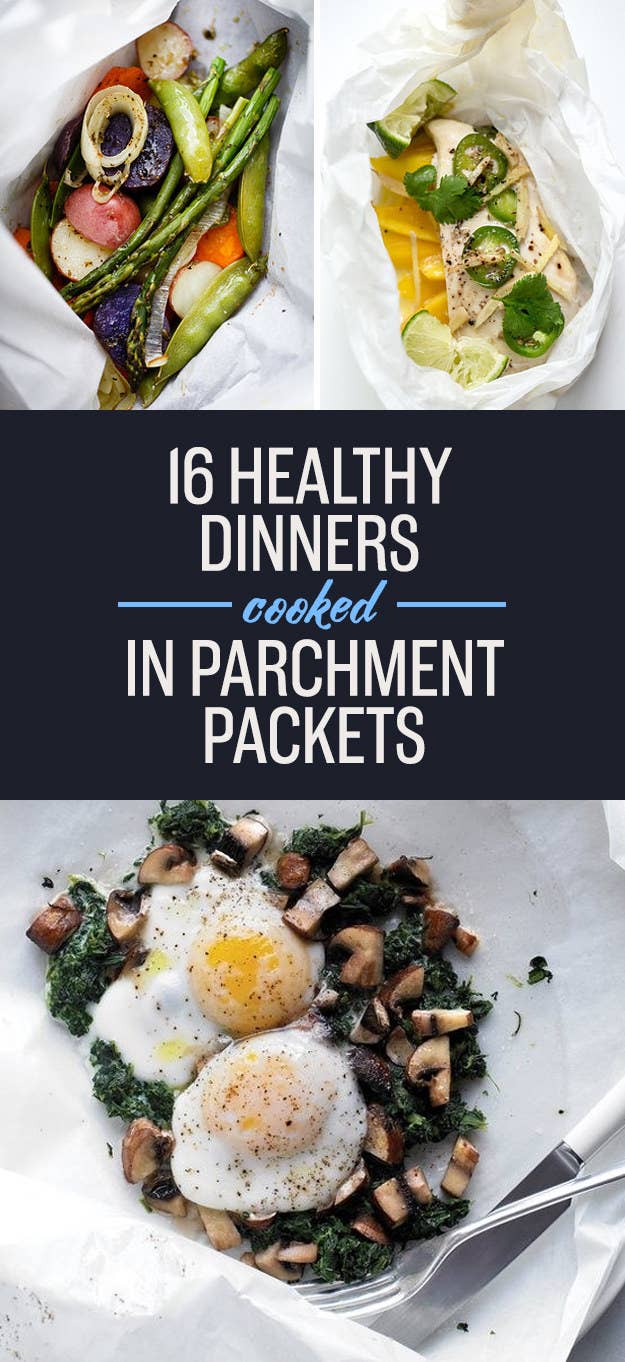 Cooking in parchment paper packets, aka "en papillote", is a long-standing French technique. These recipes are perfect make-ahead dinners you can pop in the oven for a mess-free meal anytime (although you should cook fish recipes no more than one day after prepping, and chicken no more than two).
Tin foil can be substituted for any of these recipes, but parchment is the classic choice. Foil sometimes reacts with the acid in foods (like marinades), which can make the food taste off. Learn how to pull off the classic "en papillote" fold below, and get your crimp on with these 16 recipes!

1.
Mango-Ginger Boneless Chicken Breasts in Parchment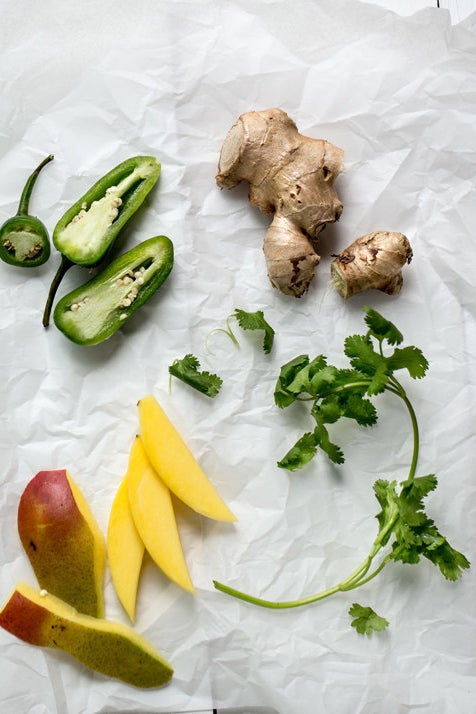 This recipe adds serious flavor to (sometimes sad) boneless, skinless chicken breasts. Sweet mango, spicy jalapeño and fresh ginger steam this chicken in a flavor-packed pouch.
Get the recipe here.
2.
Parchment-Baked Salmon With Miso Butter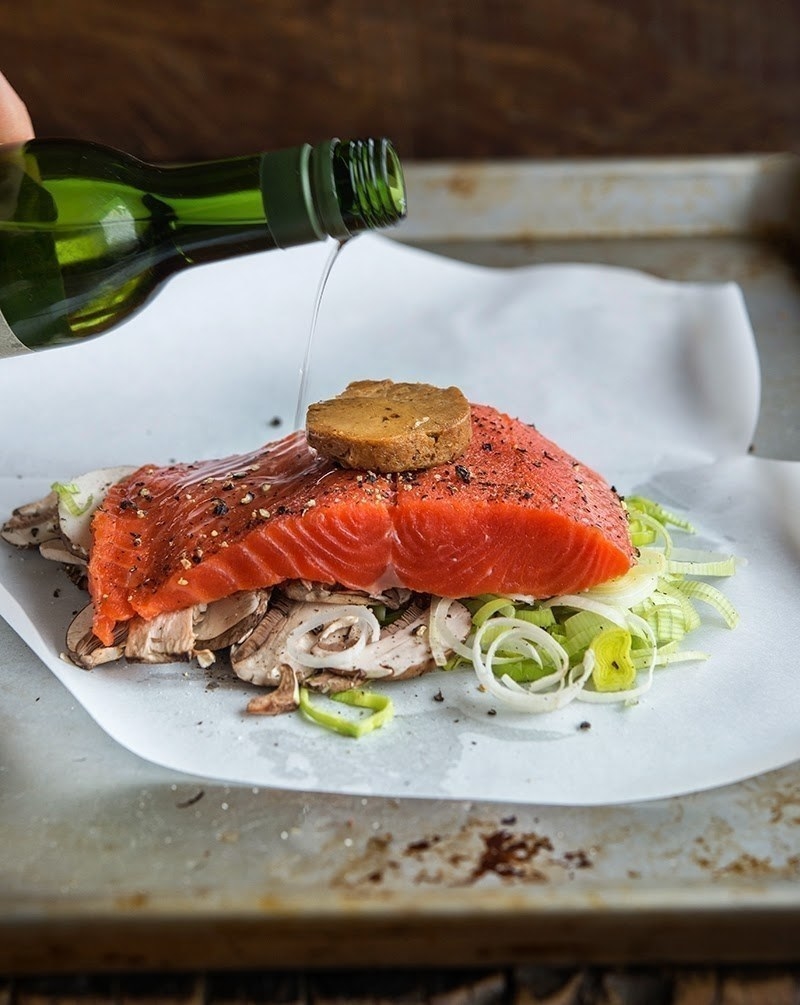 3.
Spring Vegetables and Potatoes Baked in Parchment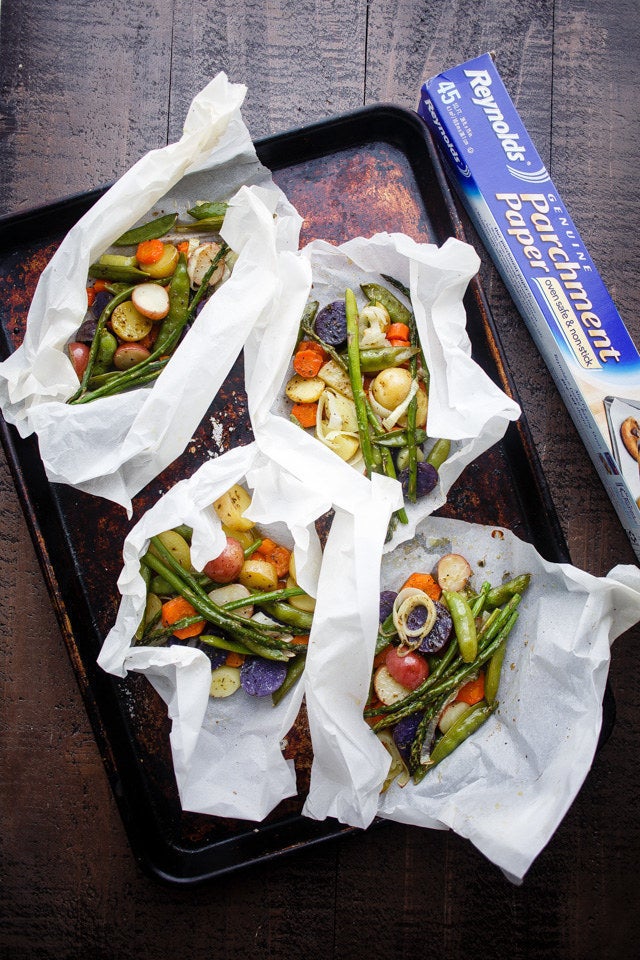 Unwrap a rainbow of veggies that coincidentally are Whole-30-friendly after just 18 minutes in the oven.
Get the recipe here.
4.
Greek Fish in Parchment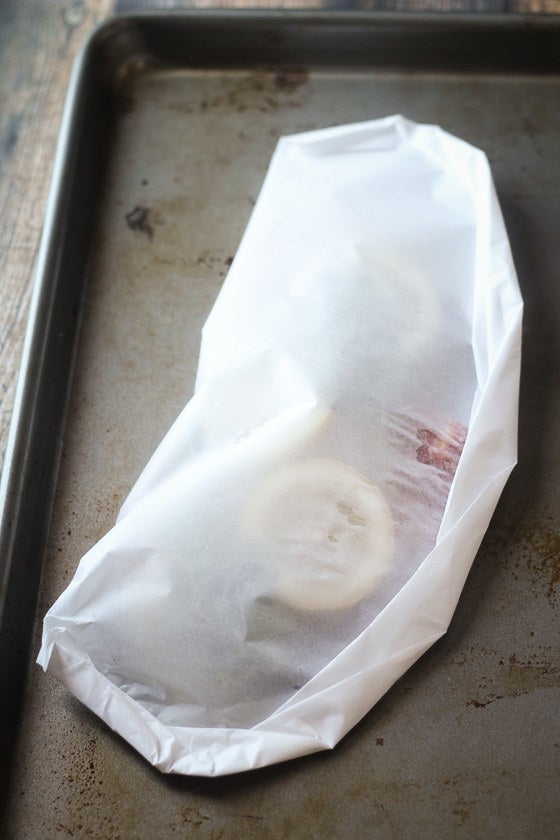 Healthy, flavorful and ready in 20 minutes.
Get the recipe here.
5.
Chicken and Vegetables in Parchment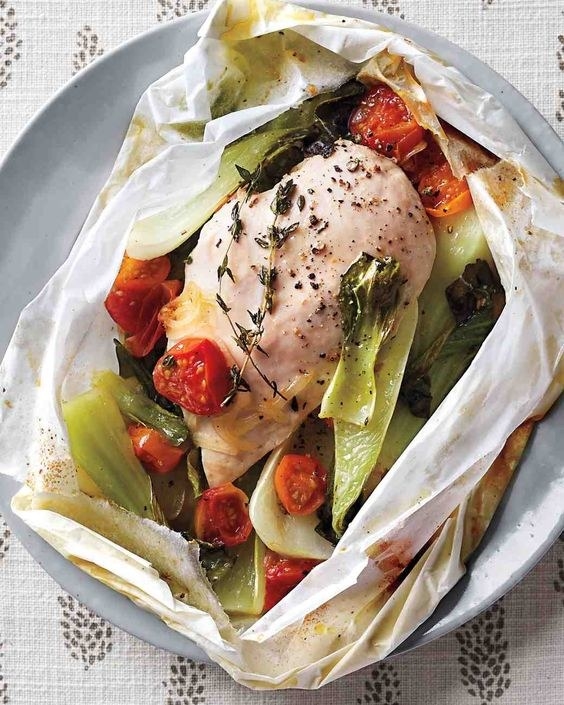 6.
Parchment Pouch Zucchini Spaghetti With Clams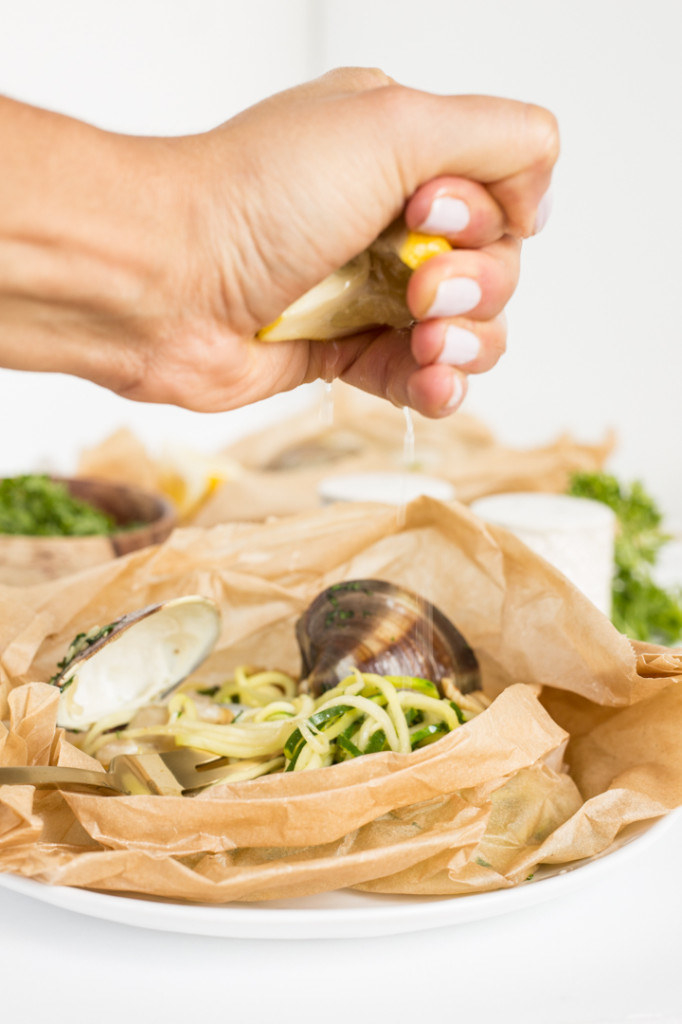 7.
Classic Parchment-Baked Salmon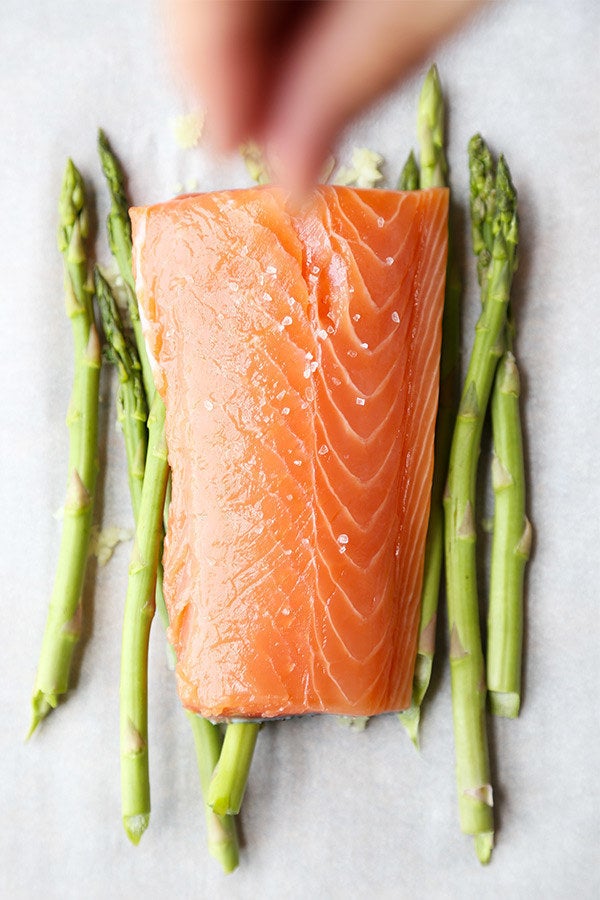 This classic stunner only has eight ingredients and can be made in less than 30 minutes.
Get the recipe here.
8.
Mediterranean Chicken Packets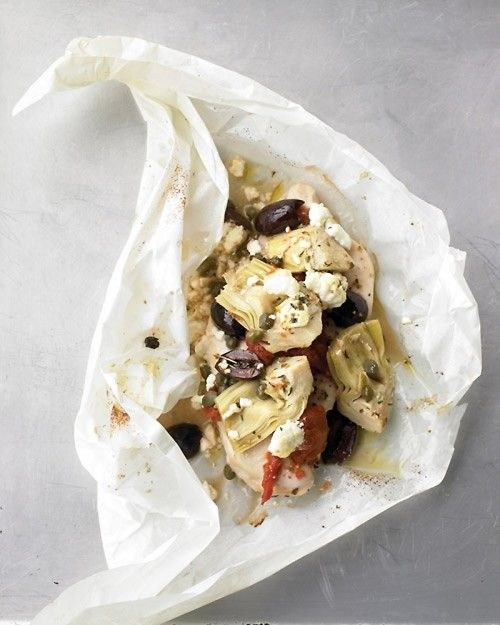 9.
Shrimp, Bok Choy, and Noodles in Parchment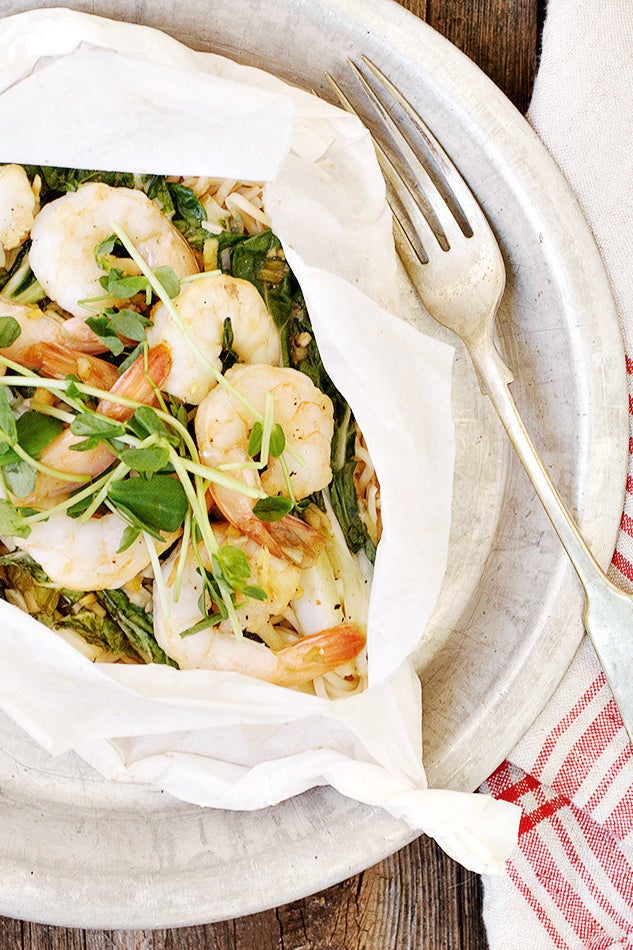 10.
Wild Salmon, Asparagus, and Shiitakes in Parchment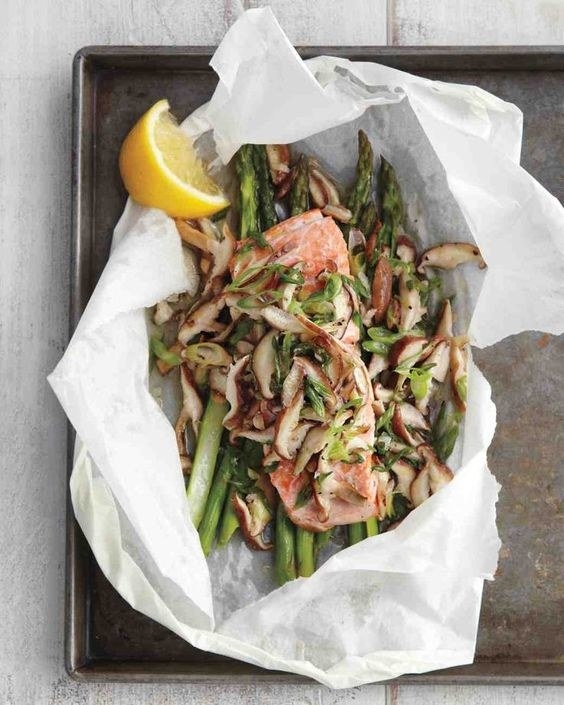 11.
Shiitake Mushrooms and Brown Rice in Parchment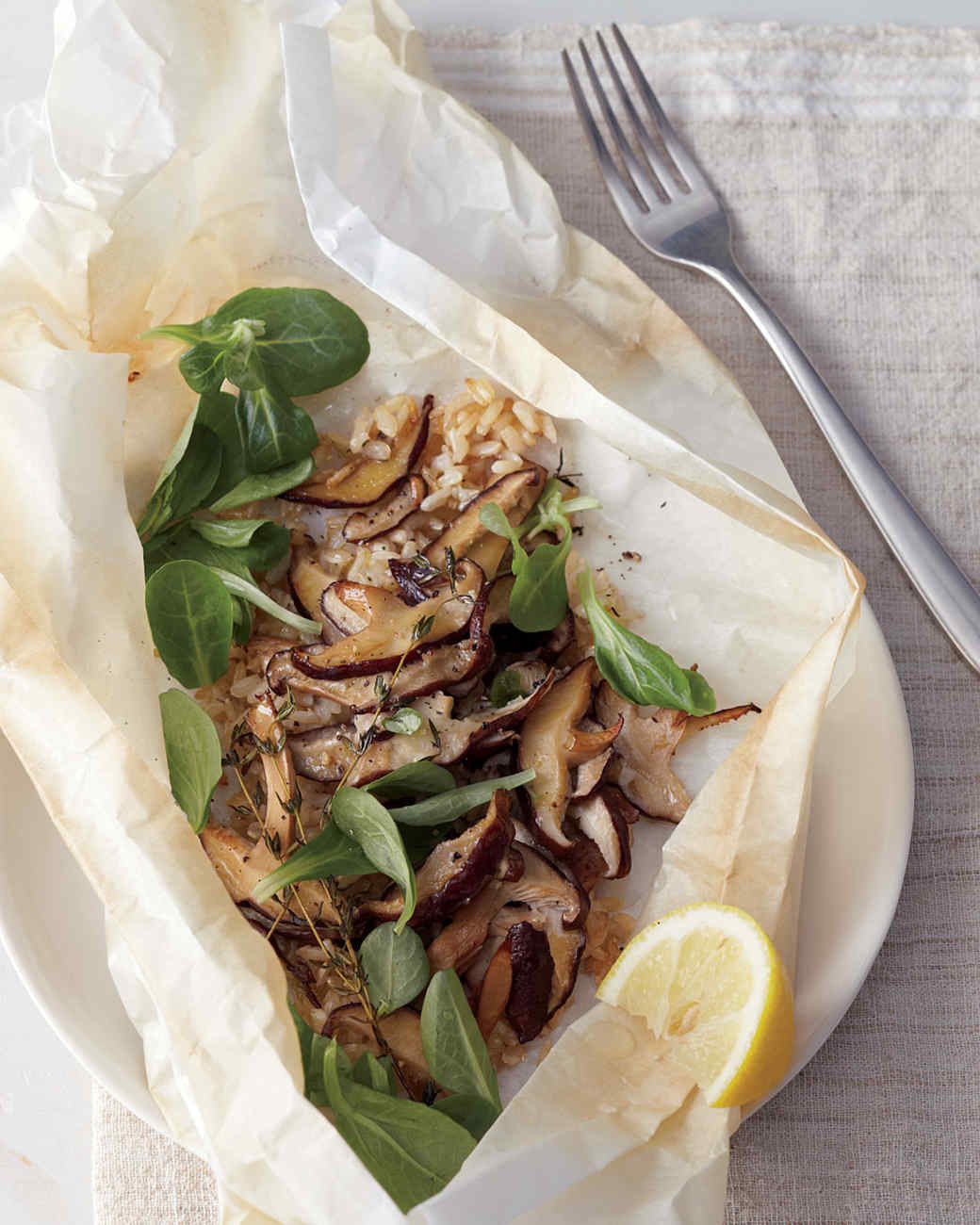 12.
Lemon Garlic Chicken in Parchment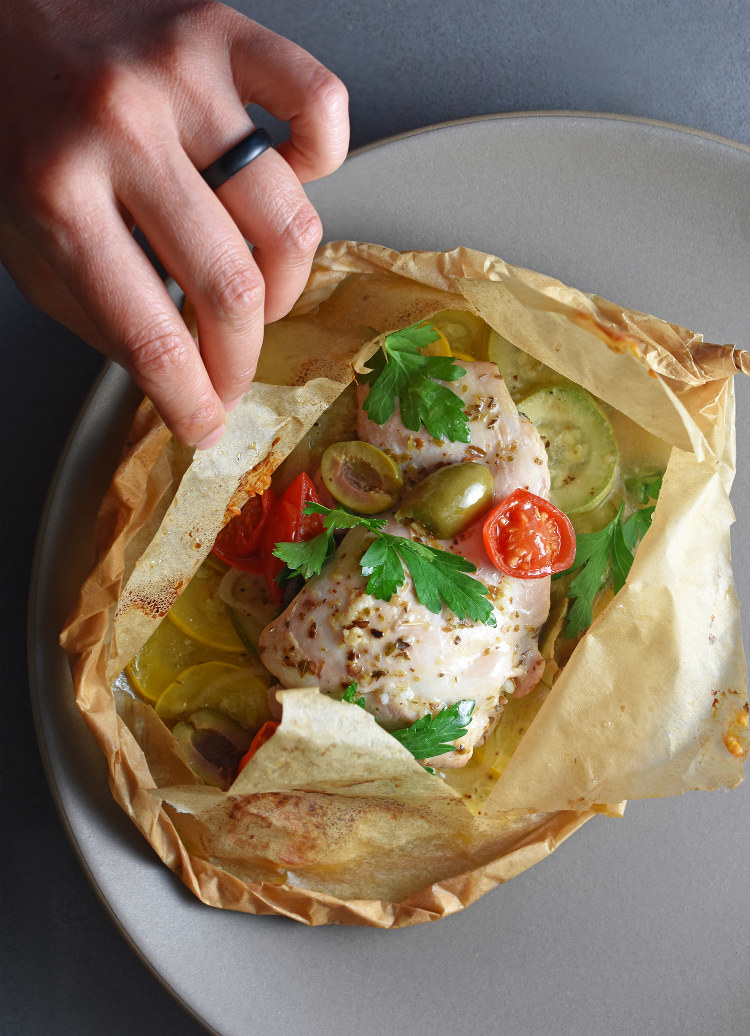 13.
Lemon Butter Salmon in Parchment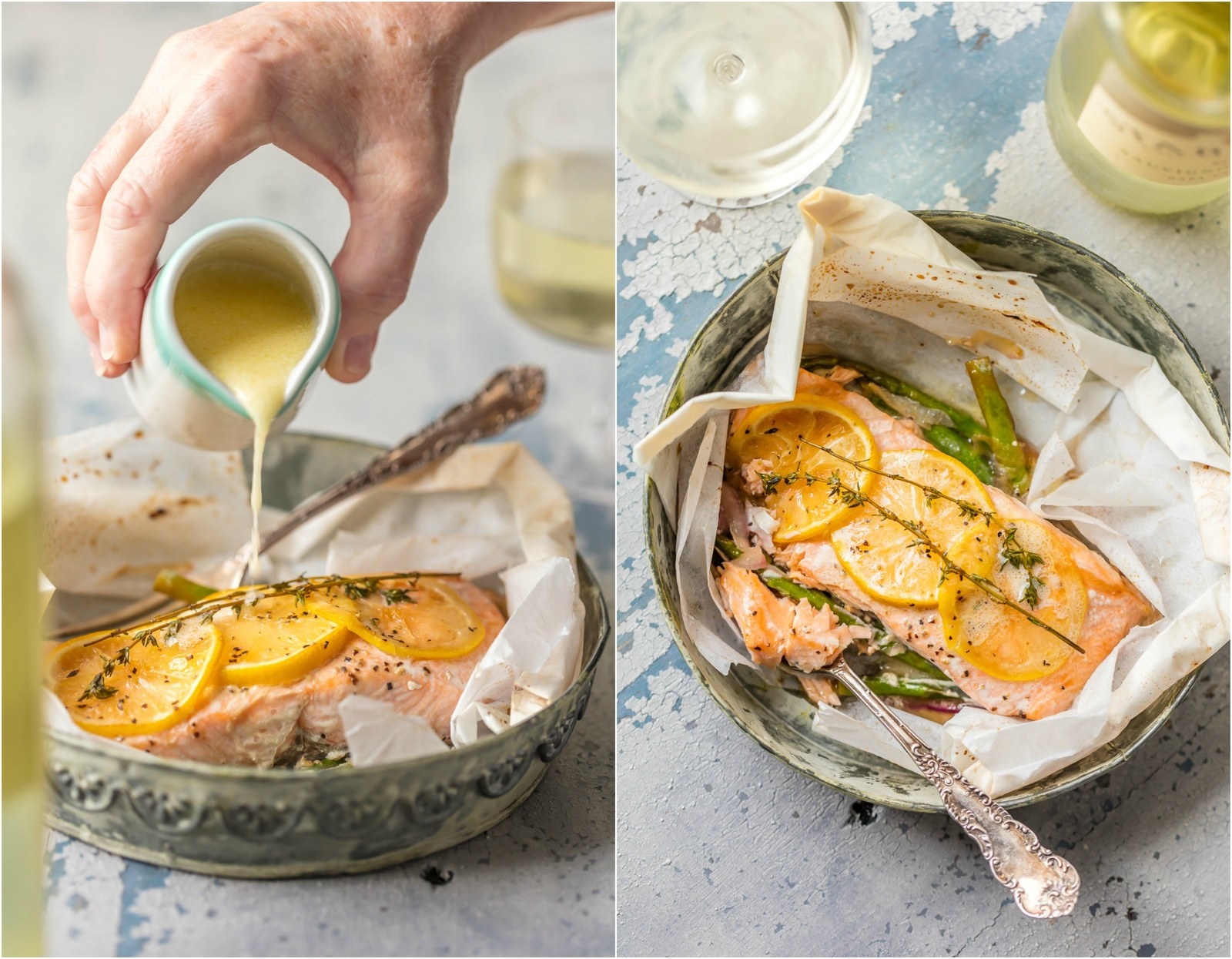 14.
Eggs With Mushroom and Spinach
15.
Perfect Parchment-Baked Salmon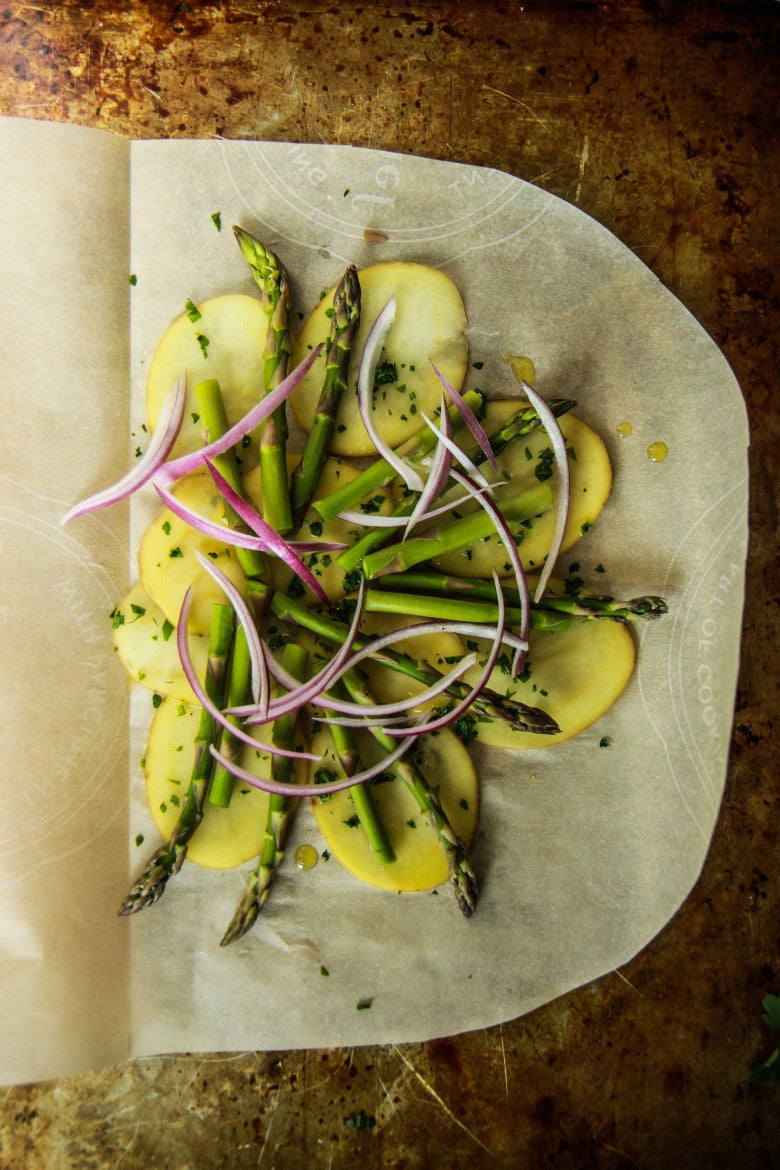 Use whatever vegetables you have on hand as the bed of this succulent salmon.
Get the recipe here.
16.
Mediterranean Cod in Parchment
Artichokes, olives and, capers steam this cod to a flavorful, flaky perfection.
Get the recipe here.
Now go stock up on parchment and get cooking!