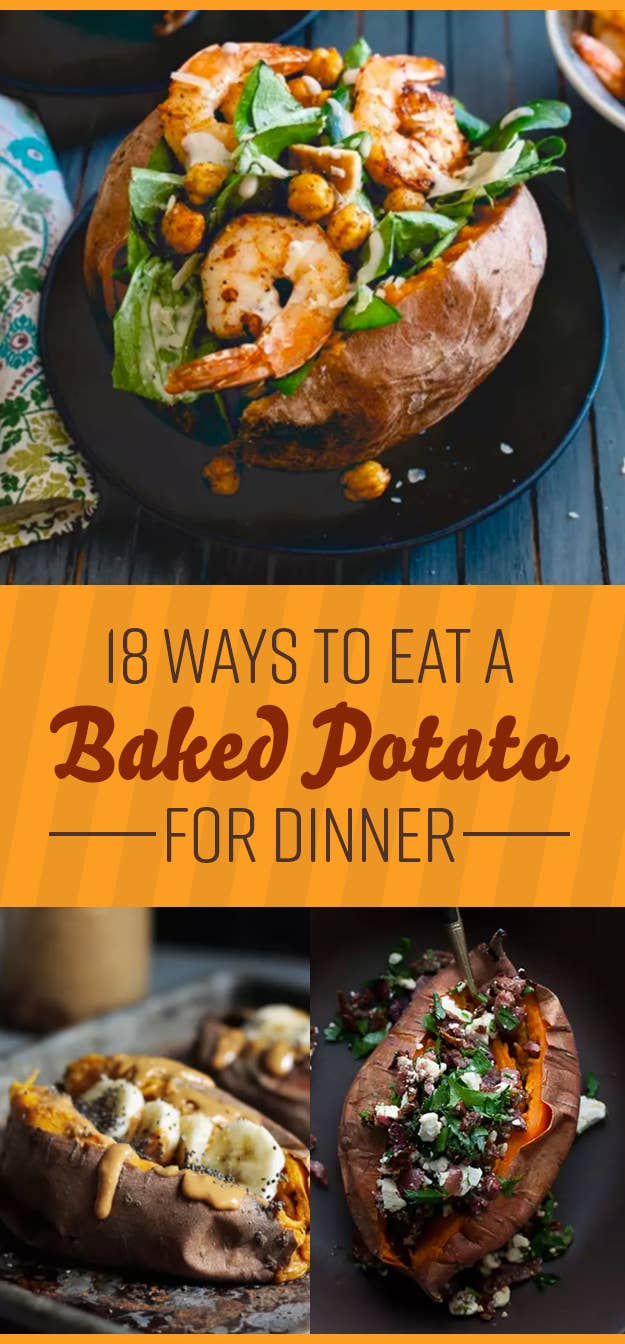 1.
Sweet Potatoes with Spiced Chickpeas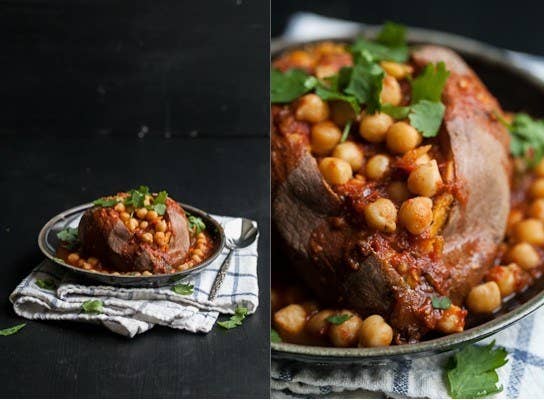 2.
Chicken and Broccoli-Stuffed Baked Potatoes with Cheese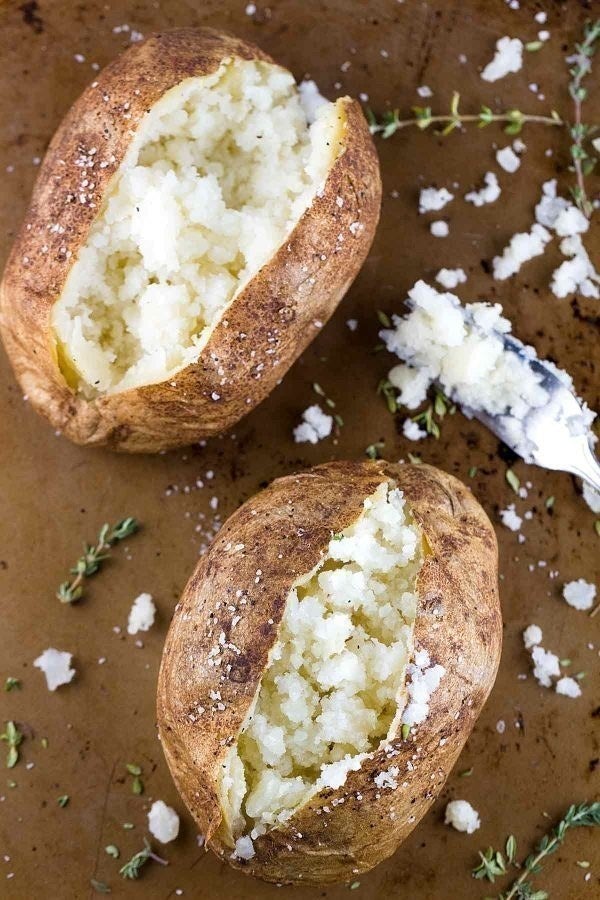 How do you make the classic broccoli and cheddar combo even better? Add chicken and stick it in a baked potato! Get the recipe here.
3.
Mediterranean Loaded Baked Potatoes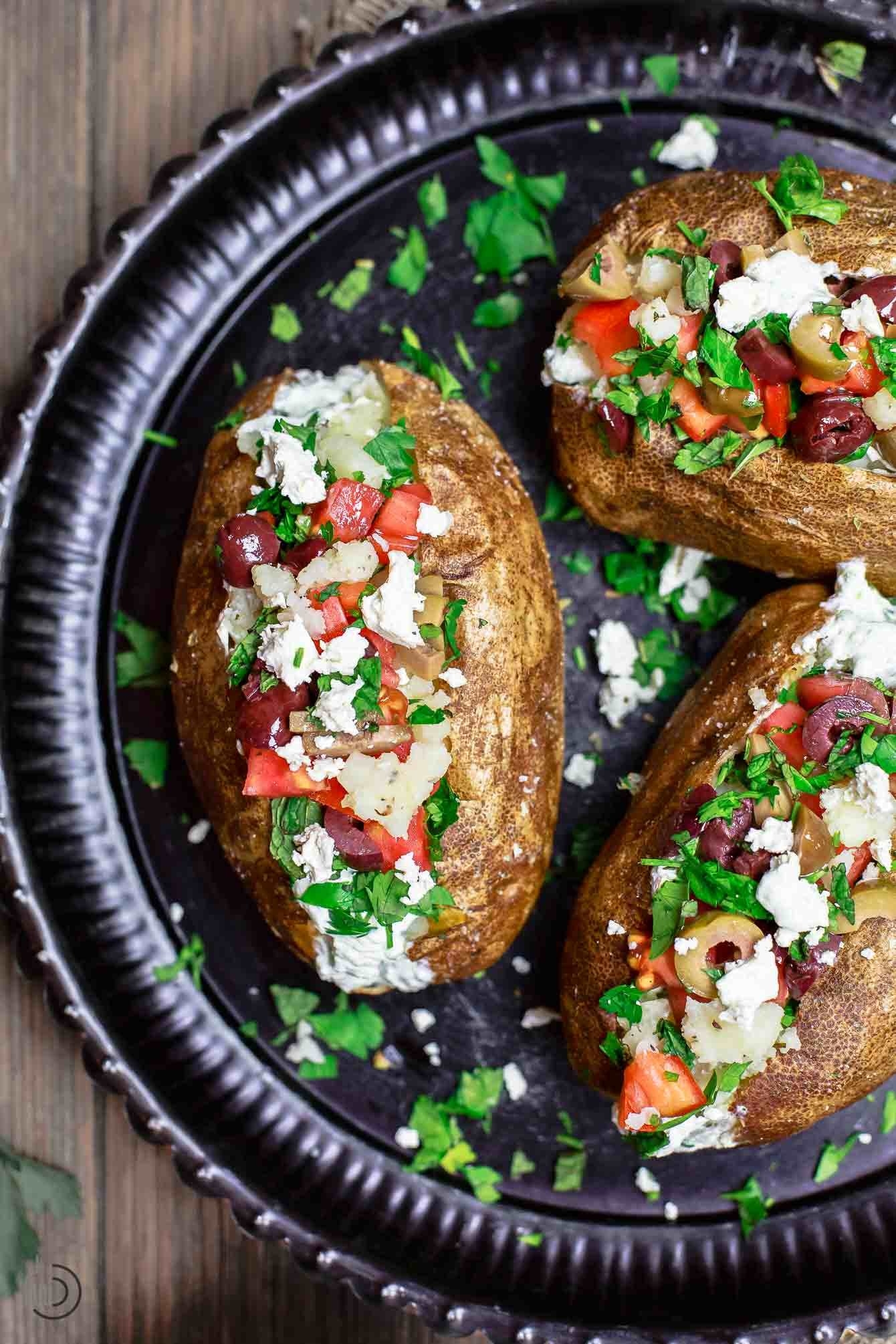 4.
Buffalo Chicken Sweet Potatoes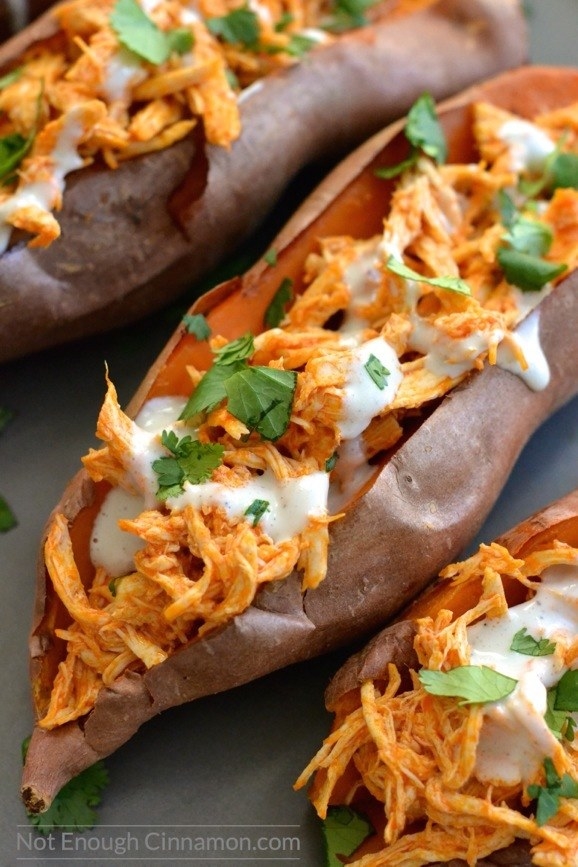 5.
Stuffed Sweet Potatoes with Chickpeas, Asparagus, and Arugula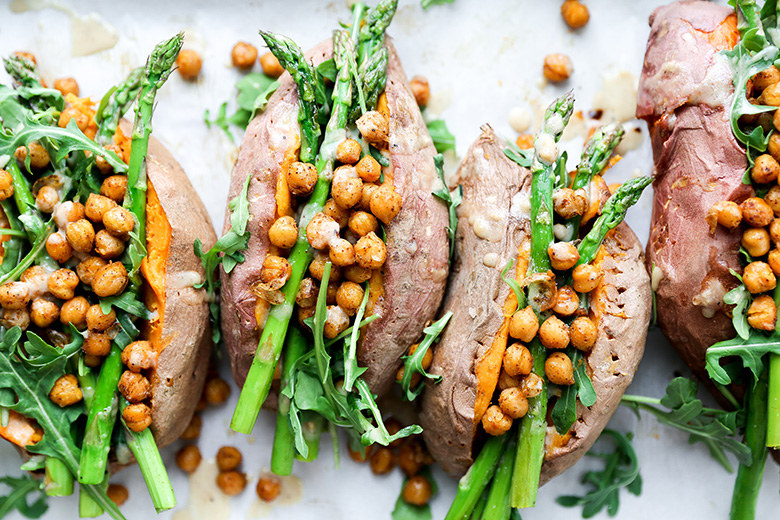 6.
Ancho Beef Chili Sweet Potatoes
These roasted beauties include an optional avocado cream sauce that takes them from good to ridiculous. Get the recipe here.
7.
Baked Potatoes with Ricotta and Tomatoes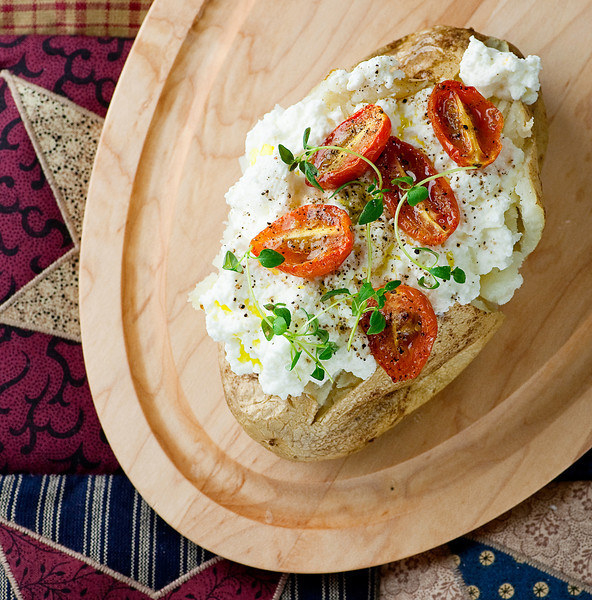 8.
Roasted Grape, Goat Cheese, and Honey Sweet Potatoes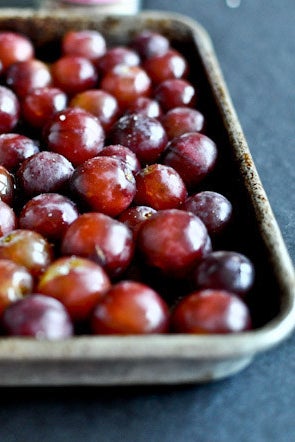 How do you turn a humble baked potato into a date-worthy dinner? Top it with roasted grapes and tangy goat cheese. Get the recipe here.
9.
Shrimp Caesar Sweet Potatoes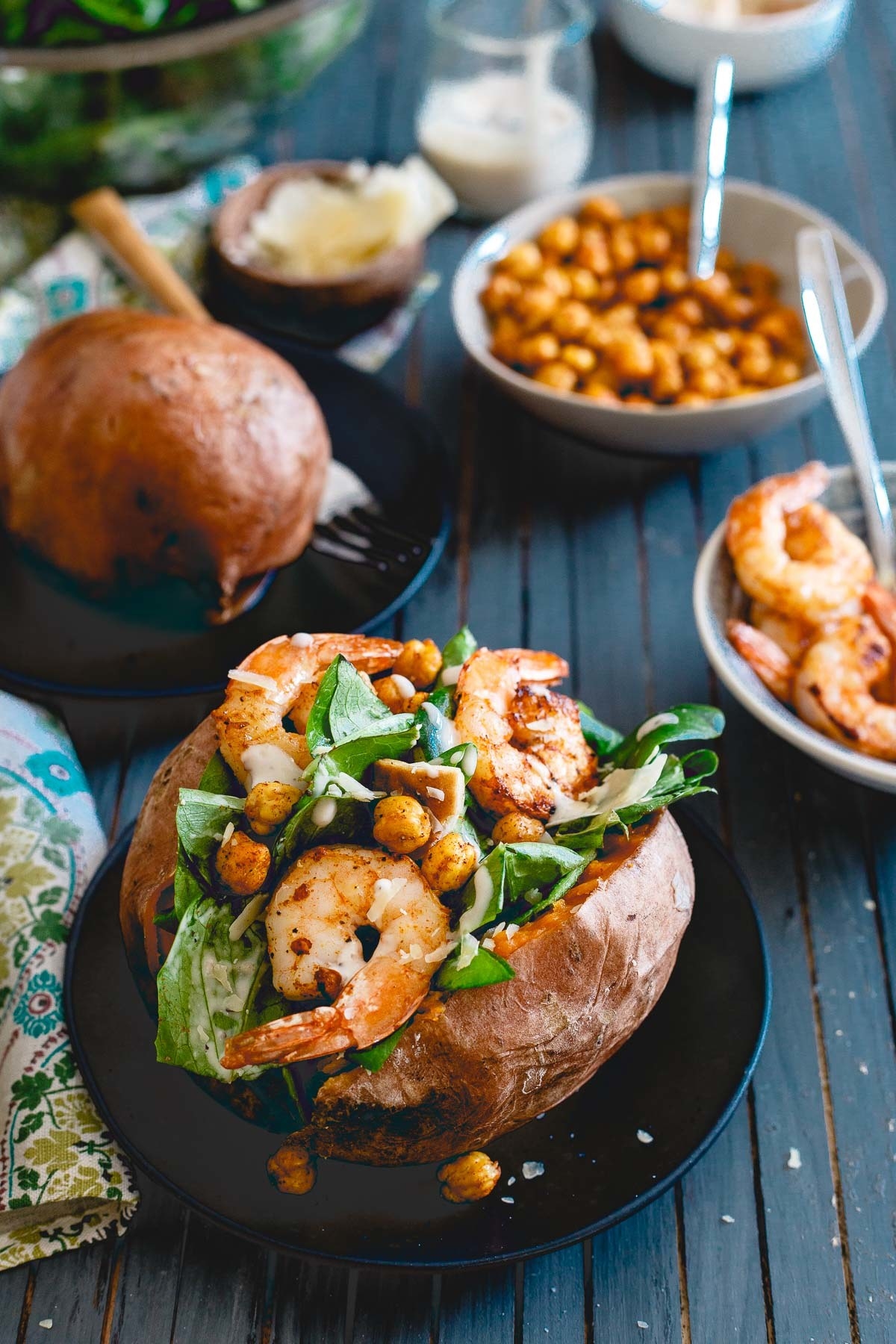 10.
Sweet Potato with Almond Butter, Banana, and Chia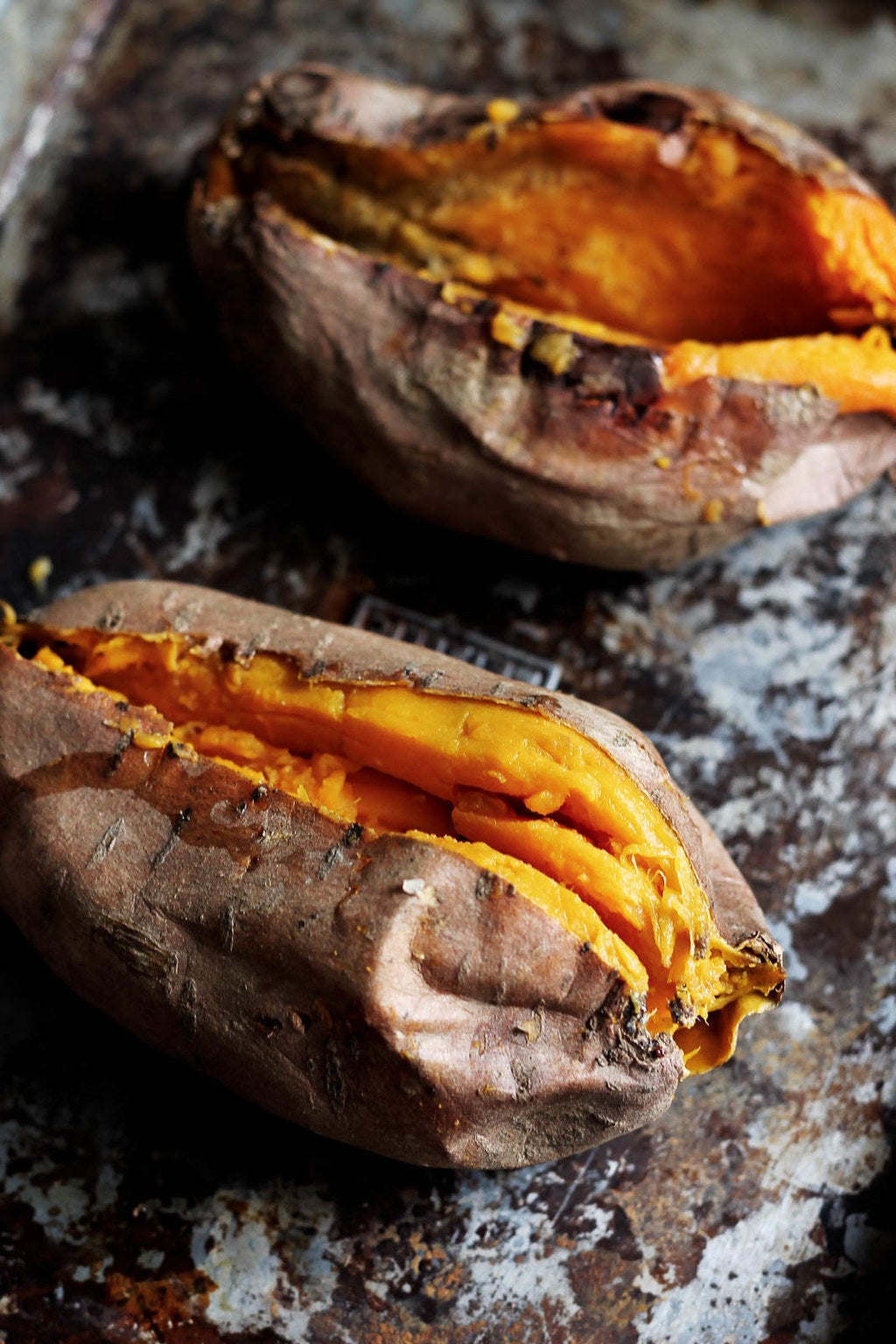 Remember when you used to top sweet potatoes with marshmallows? Well, this sweet and savory combo is like that, only better. Get the recipe here.
11.
Taco Baked Potatoes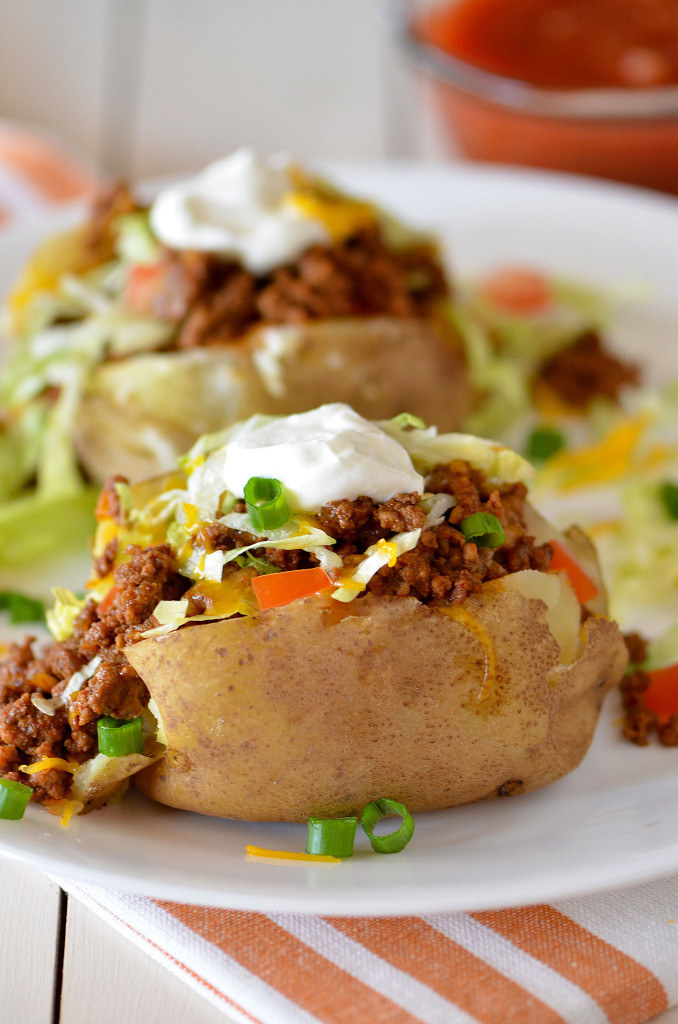 12.
Shepherd's Pie Loaded Baked Potatoes
13.
Grilled Sausage and Veggie–Stuffed Potatoes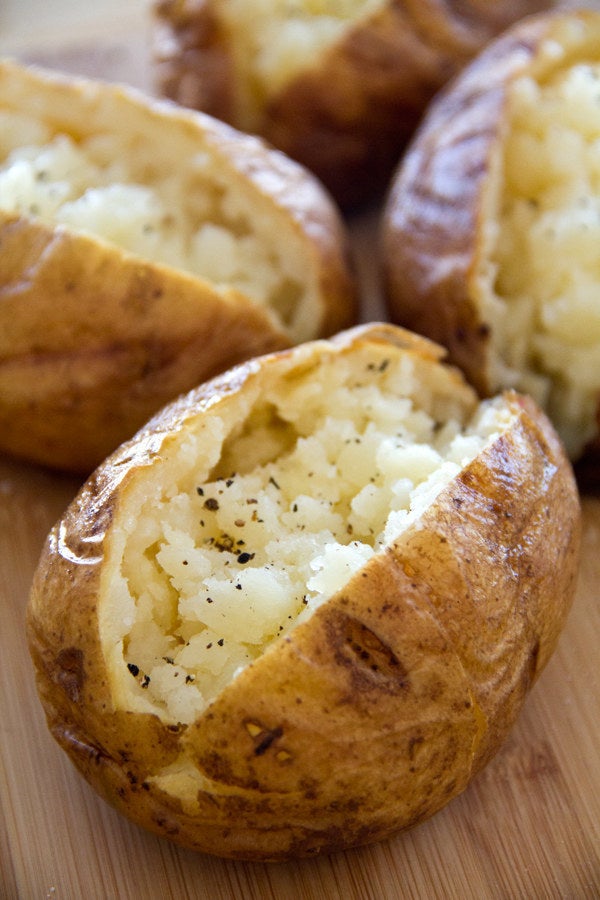 These potatoes are loaded with summer veggies and spicy Italian sausage, but feel free to omit the sausage for a cheaper vegetarian version that is equally as satisfying. Get the recipe here.
14.
Swiss Chard and Feta Topped Sweet Potatoes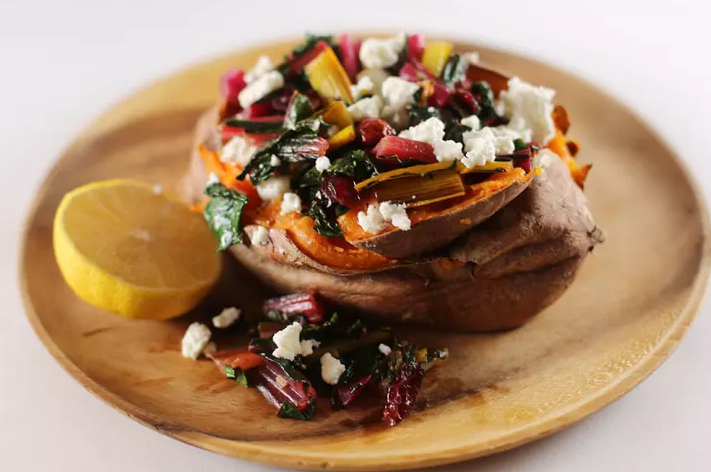 15.
Baked Sweet Potatoes Stuffed with Feta, Olives, and Sun-Dried Tomatoes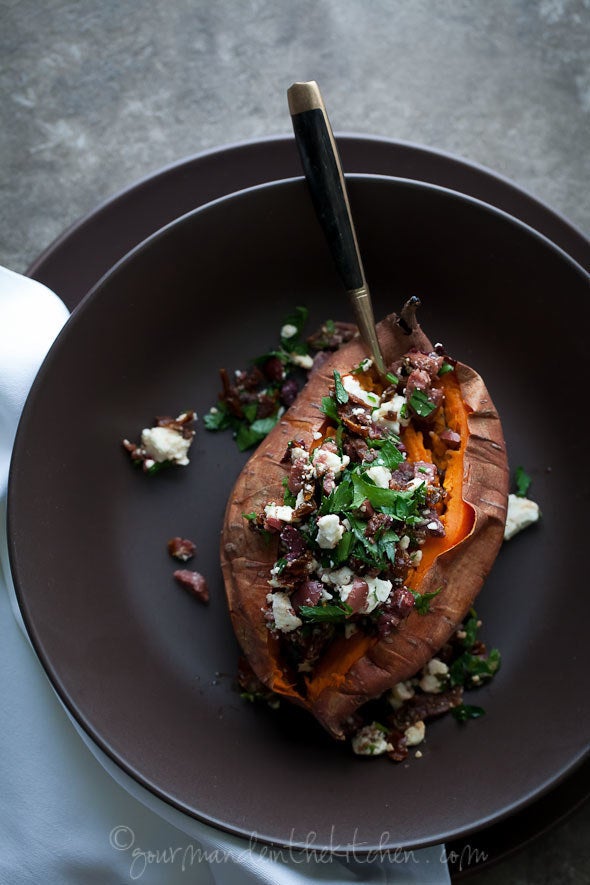 Feta and olives provide a salty counterpoint to creamy sweet potatoes in this Mediterranean take on a loaded potato. Get the recipe here.
16.
Chipotle, Black Bean, and Roasted Garlic Sweet Potatoes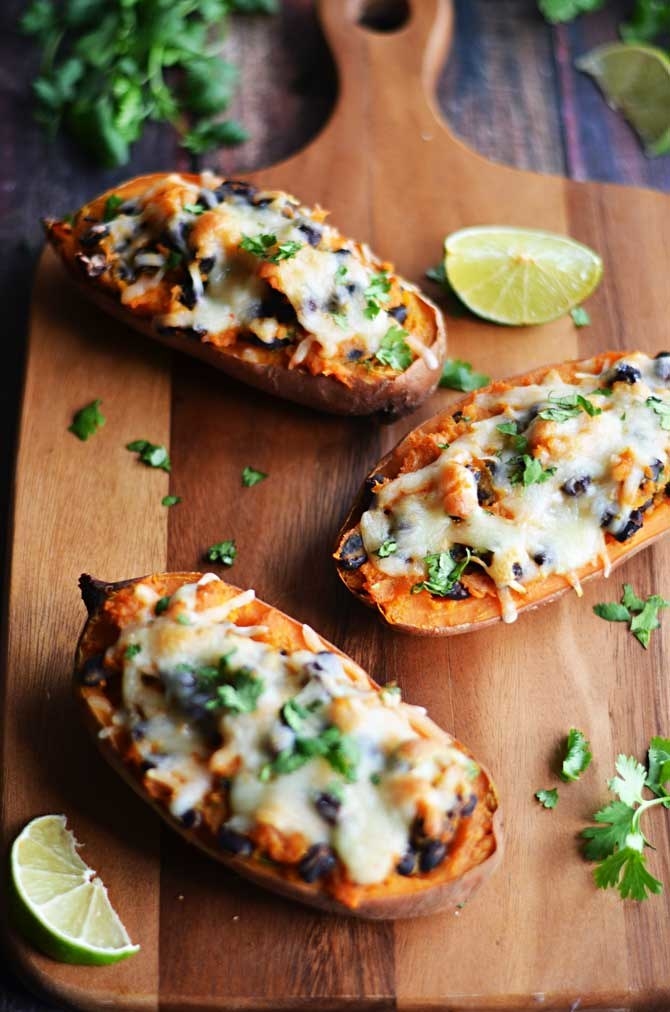 17.
Roast Turkey and Cranberry-Stuffed Sweet Potatoes
18.
Chicken Enchilada Baked Potatoes