For the first time since 1991, a wide receiver has won the highest individual honor in college football, the Heisman Trophy. Meet DeVonta Smith from Alabama, the 2021 Heisman winner.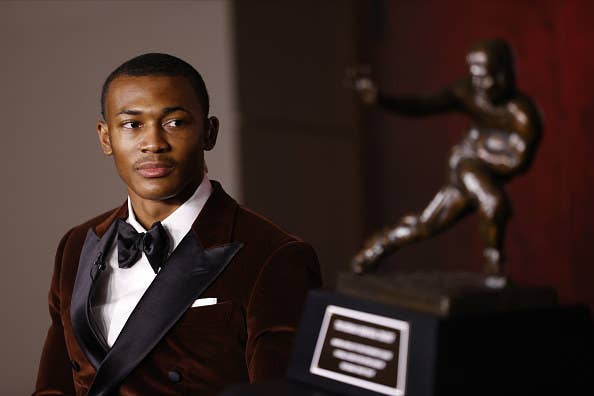 "To all the young kids out there that's not the biggest, not the strongest: just keep pushing. I'm not the biggest, I've been doubted a lot just because of my size, and really it comes down to if you put your mind to it, you can do it."
Love poured in from all around the sports world, including former winners like Bo Jackson:
One of the best of the century:
Former Heisman and Oklahoma Sooner Kyler Murray knows what's up:
Derrick Henry retweeted his former school:
DeVonta has one more championship game to shine, and then, off to bigger and better things in the NFL.
Alabama takes on Ohio State for the National Championship January 11th, and it is one last time for No. 6 to cement his legacy as Alabama's offensive swiss army knife. Win or lose, he will go down in history.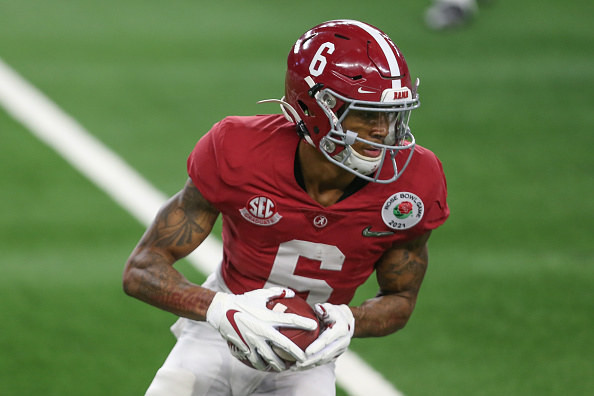 The Heisman Club is quite the brotherhood, and now, Devonta is one of the immortals.