Brooklynites Have Turned Their Entire Neighborhood Into An I Spy Game To Make Walks A Little More Fun
Coronavirus lockdowns have kids using alternate forms of connection with one another.
Families and their children across the country have been stuck inside. In Brooklyn, NY they have found a creative way of communicating with one another through drawing rainbows and sticking them on their windows for the world to see.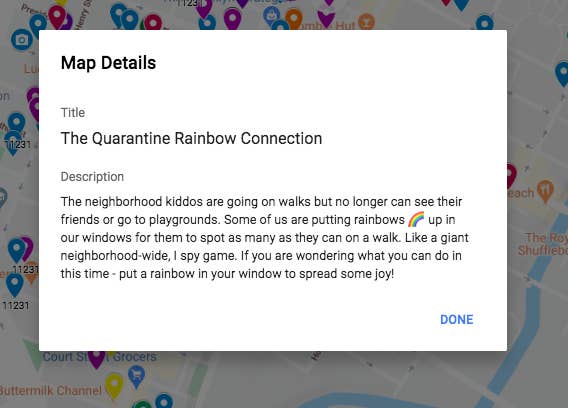 This is an interactive map showing where you can find rainbows in people's windows as well as post if you've put one in your window.
google.com
@janalaidlaw posted to her Instagram stories about the rainbow phenomenon happening right now in neighborhoods across Brooklyn.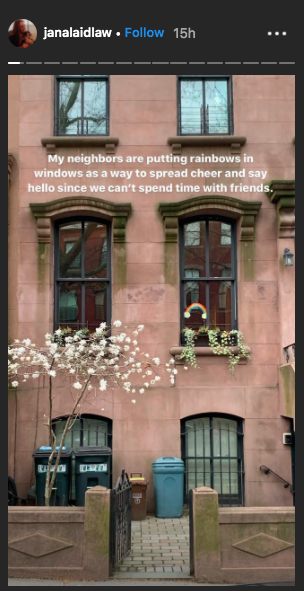 She took her son Theo on a walk around the block to get some fresh air and try and spot as many as they could.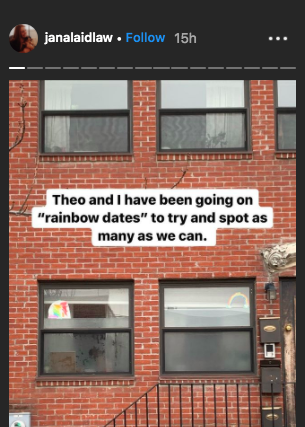 A small act (and and even smaller rainbow) can have such a large impact on people's mental health.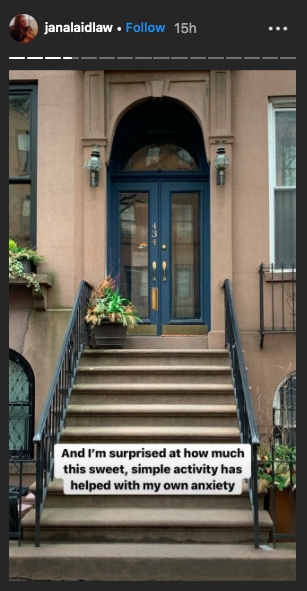 Continue spreading the joy of rainbows through this interactive map!
And if you zoom out, you can see some other cities doing it too!
Comment down below if you've seen things like this start to develop in your small town or neighborhood. Are there creative or unique ways that your community is staying connected in these times of self-isolation?