Ever scroll through your feed, stop on a Tasty video, and think, I need to eat that, RIGHT NOW?
Well, good news! The videos you've seen URL can now be enjoyed IRL with Tasty's new limited-edition ice cream!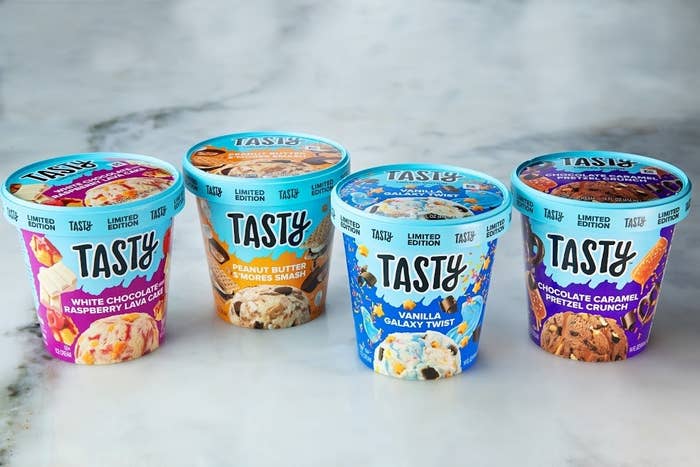 These flavor-packed pints are destined for your freezer. Craving something crunchy, salty, and sweet? Maybe you're in the mood for something nutty? Not enough frosting in your life? Now you can indulge every sweet tooth you've ever had!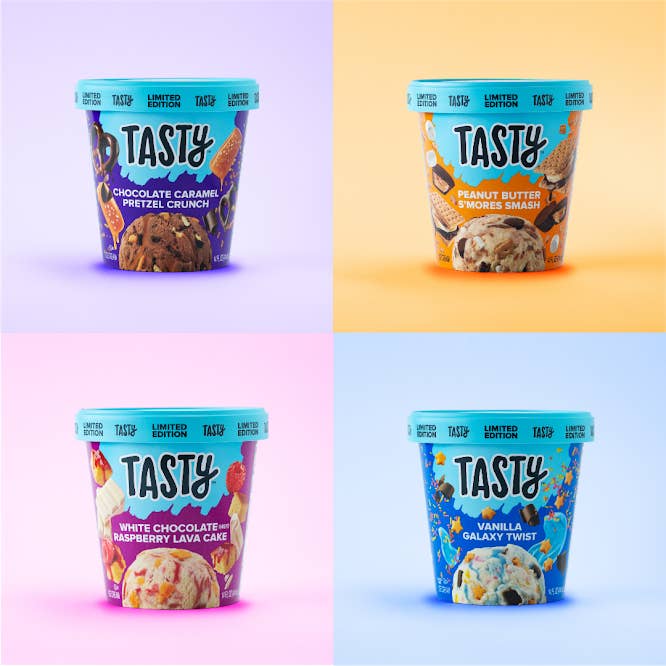 Ok, let's talk F L A V O R S:
Vanilla Galaxy Twist is a classic vanilla ice cream with a blue frosting twist. Don't forget the caramel flavored stars, rainbow sprinkles, and rich chocolaty flakes that make this ice cream taste out of this world!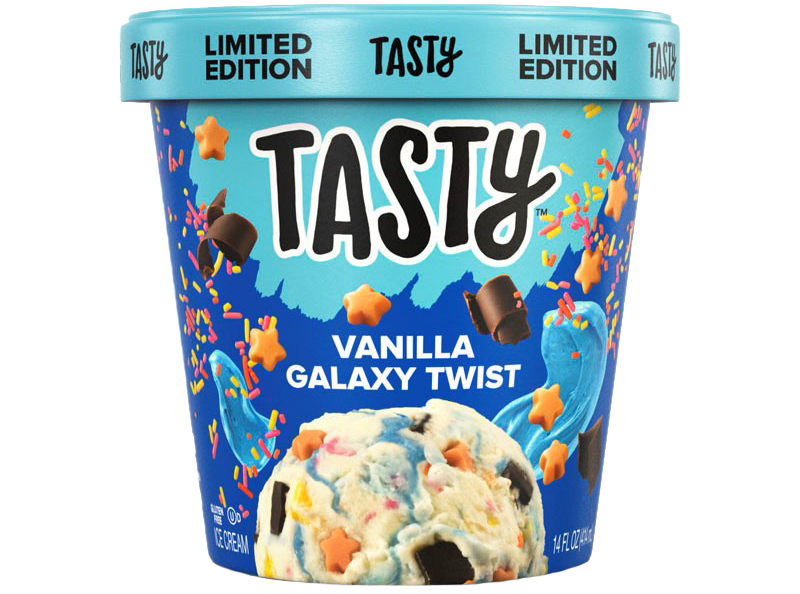 Peanut Butter S'Mores Smash is a peanut butter lover's dream! This ice cream has graham cracker crunch, mini marshmallows, peanut butter cups, and fudge swirls that'll have you saying, "S'More please"!
Chocolate Caramel Pretzel Crunch has a rich chocolate ice cream base with pretzel bites and a salted caramel swirl to hit all your cravings in one delicious bite.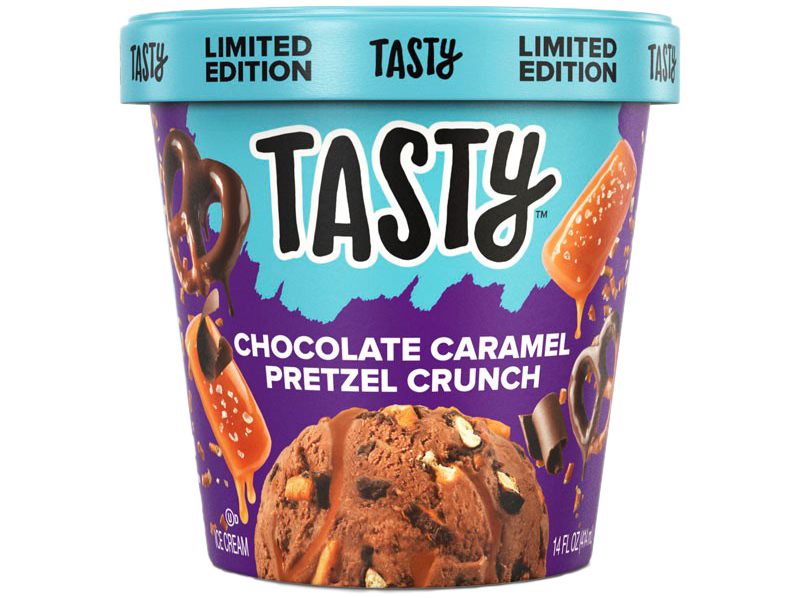 White Chocolate Raspberry Lava Cake has swirls of raspberry and chunks of gooey cake all swirled up in a white chocolate ice cream that just guaranteed itself a spot in your freezer.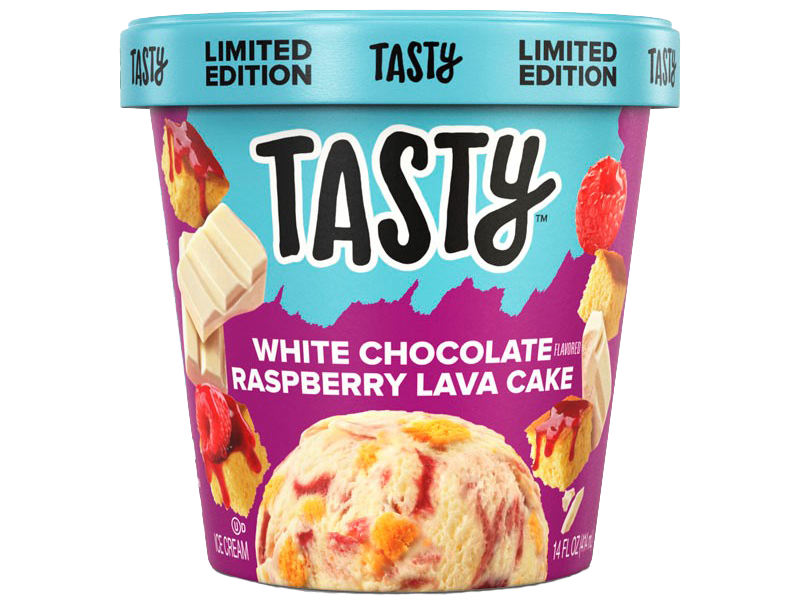 You have to hurry, though, because these mouthwatering flavors are limited edition, which means once they're gone, they're gone!
JSYK: The retail price for each pint is $4.99, and you can find them in the freezer aisle at Meijer, Albertsons, Safeway (Denver, Southern California, Arizona), HEB, Dollar General, and Hy-Vee!