Hi! I'm Jen, and I love trying skincare products. For the longest time, I was on the hunt to find the perfect sunscreen. Considering that I have oily, sensitive skin, this was no easy task.
Last summer, I discovered Supergoop's Unseen Sunscreen, and it's been my go-to ever since. (It's been around for years now, I know. I was just late to the game.)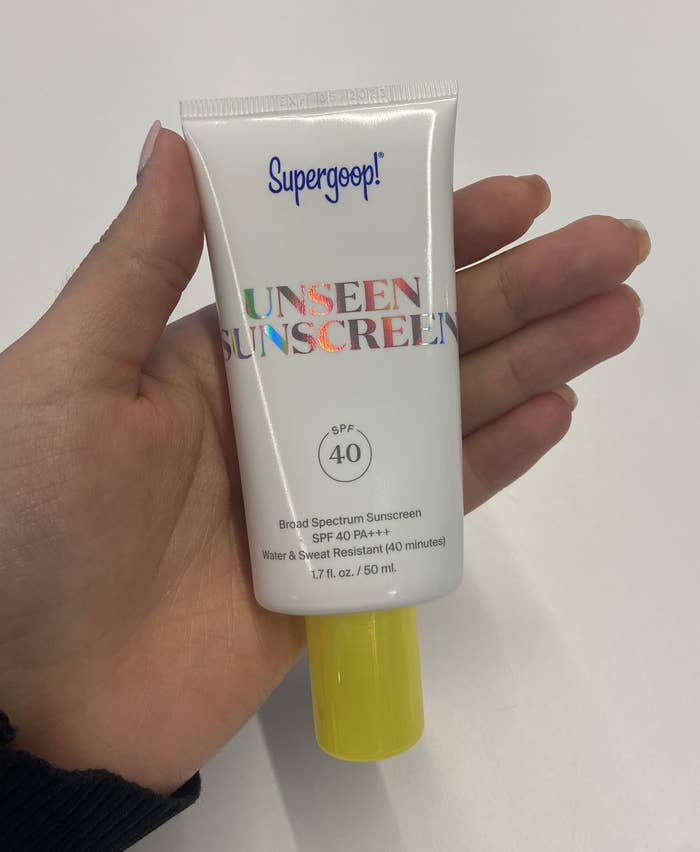 About a week ago, I saw a TikTok saying that Trader Joe's came out with a dupe for the sunscreen that only costs $9 — well, $8.99 if we're being specific. Let's just say I was at my nearest TJ's less than 24 hours later to pick up a tube of this stuff.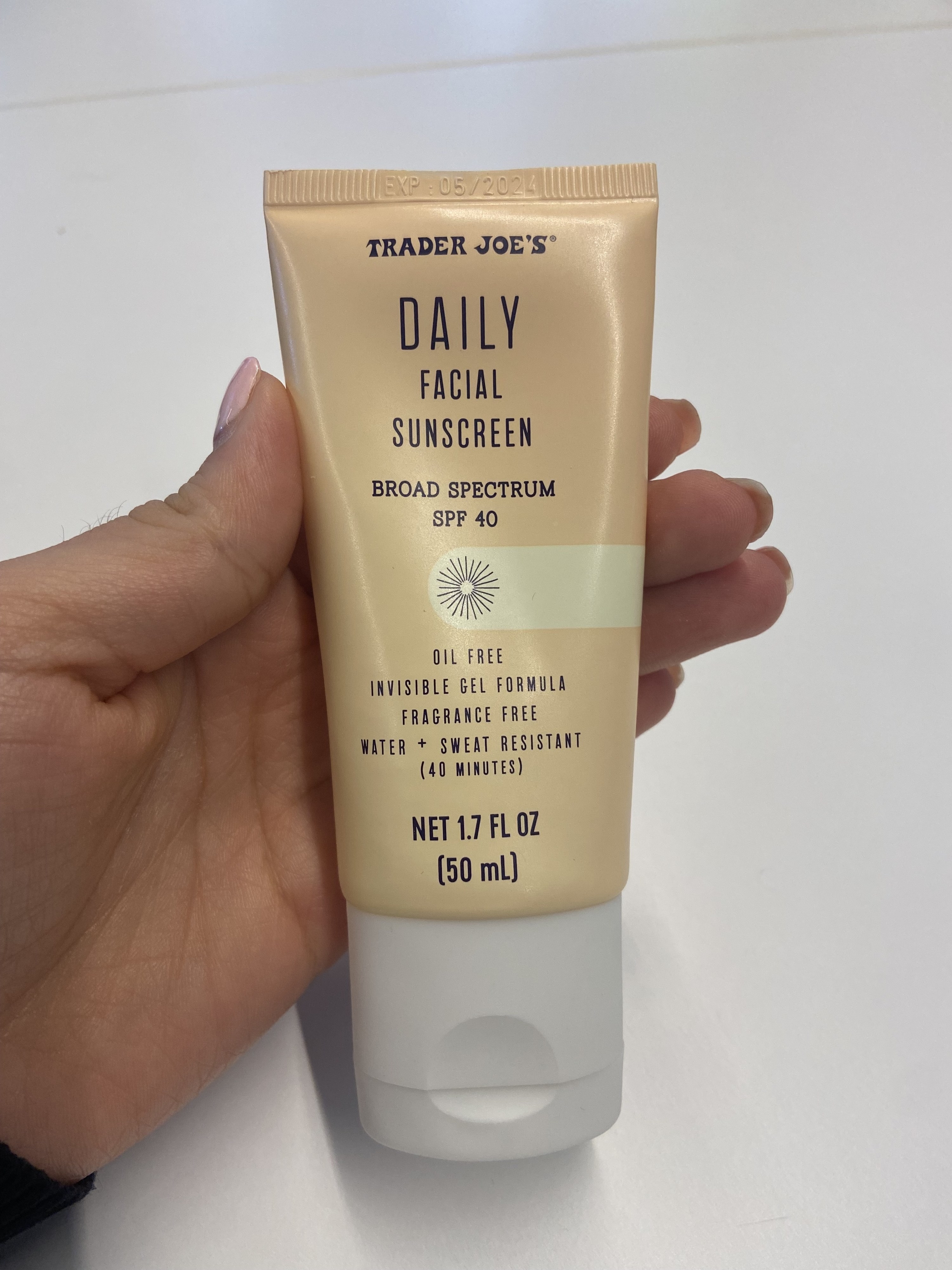 Leave it to Trader Joe's to dupe the hell out of something — both products are SPF 40, "invisible" and fragrance free, and both are 1.7 ounces. The ingredients are also exactly the same — the only difference is that the TJ's dupe has 2% more Octocrylene and 4% more Homosalate than Supergoop's.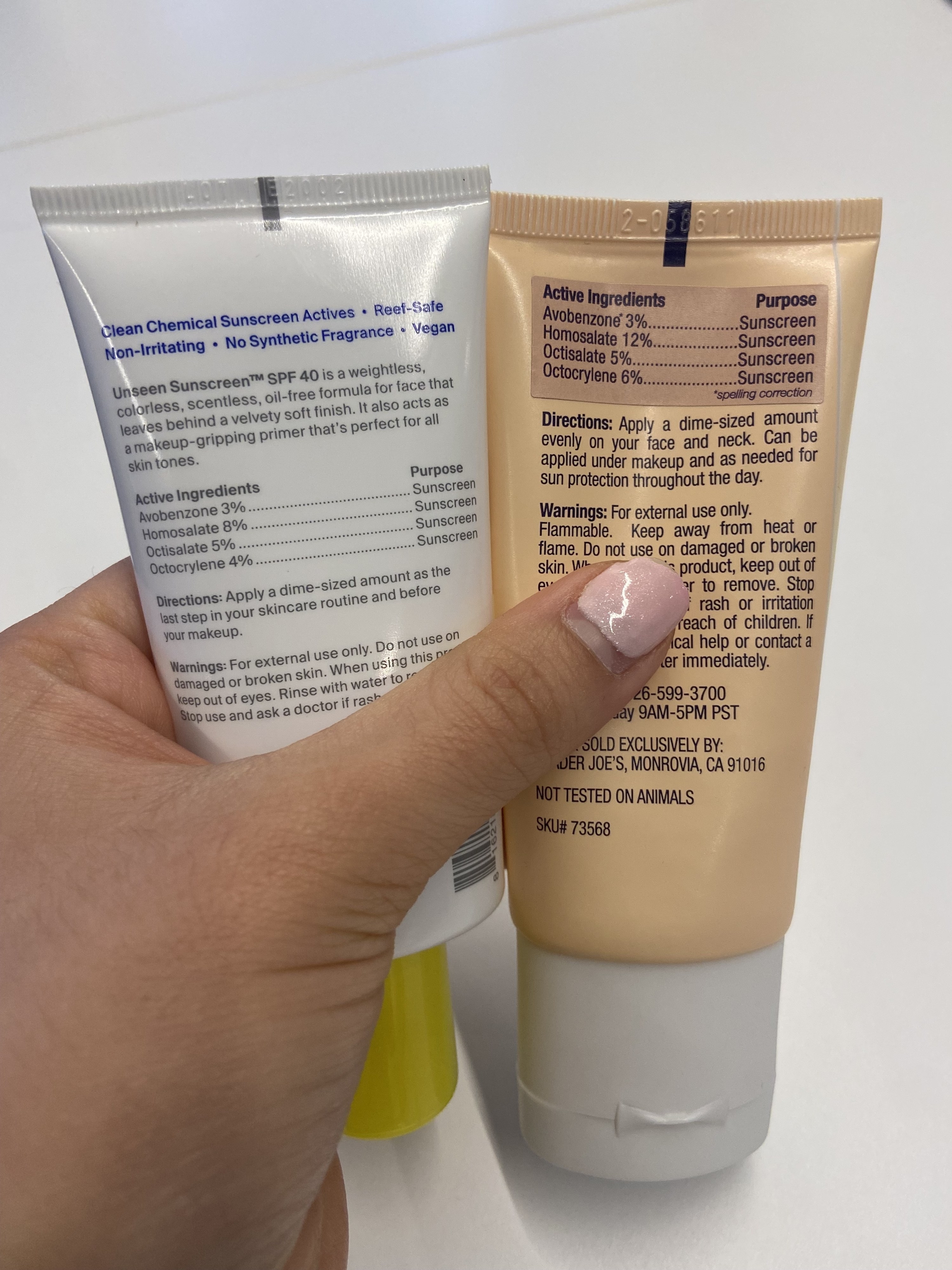 First, I wanted to see how the products would look side by side: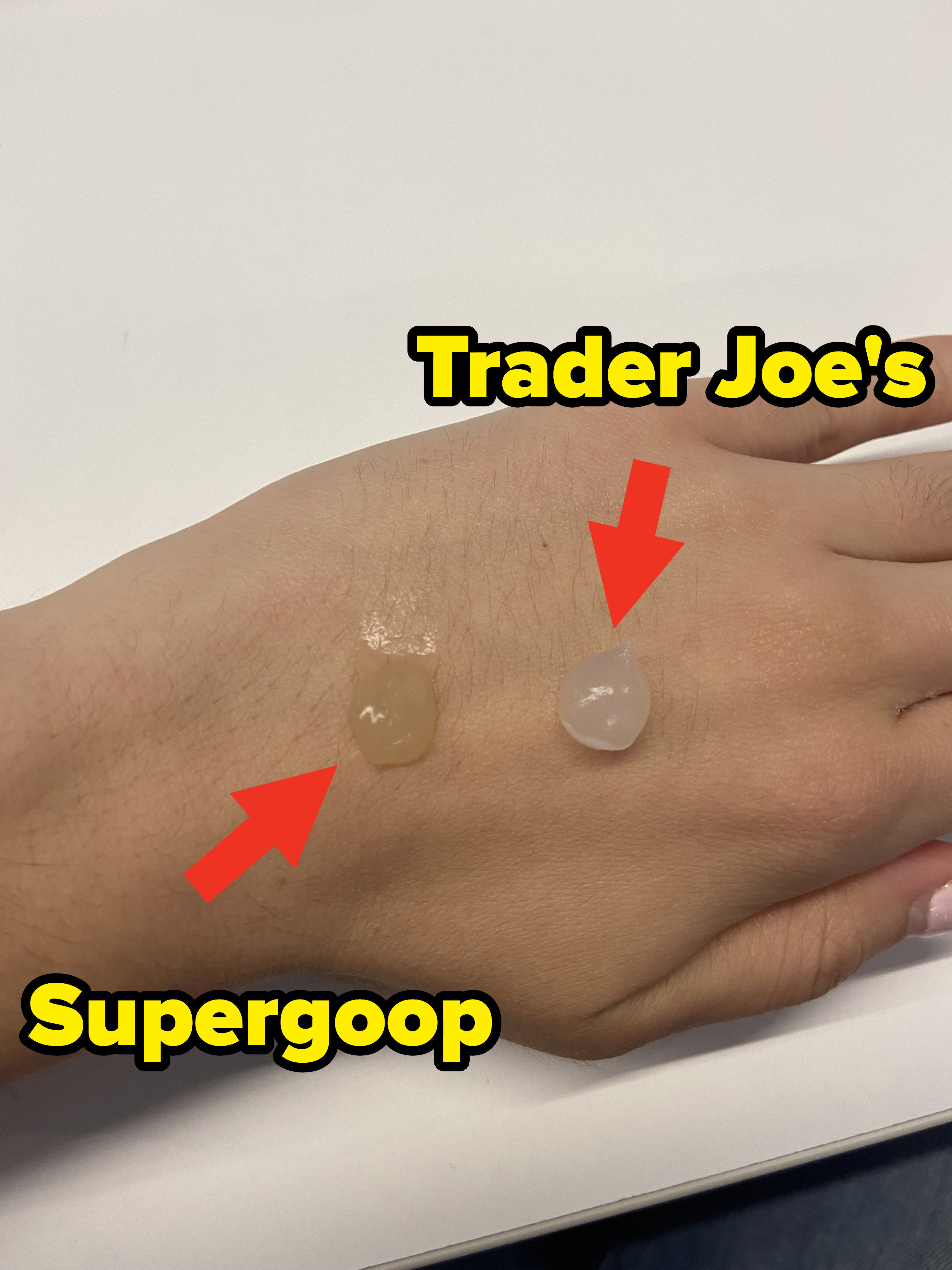 Now, I decided I would wear each sunscreen on separate days and document my experience with each. I have very oily skin, so my main point of curiosity was how well the dupe would do once my sweat started to kick in. Here's how each of the products worked on my skin:
(Disclaimer: BuzzFeed was neither sent these products for review nor was under any obligation to give a positive review.)

Every day, I put on sunscreen after I wash and moisturize my face. Here's what my face looks like BEFORE I put either of the sunscreens on, just for reference:
A picture of both products, with Trader Joe's on the left and Supergoop on the right:
Now, here's my face after I applied the sunscreen. (TJ's on the left, Supergoop on the right.)
I normally apply a translucent setting powder over the top of the sunscreen to mattify my oily face, so that's what I did for both of the days as well:
For both of the days, I didn't do any strenuous physical activity or anything that would be particularly sweat-inducing. (I just went into the office and sat at my desk.) At the end of the workday, I took a photo of my face (no other products applied after the powder earlier that morning), and this is how my face looked at 5 p.m. on both days — around 8 hours after I had applied the sunscreen on my face:
So, verdict?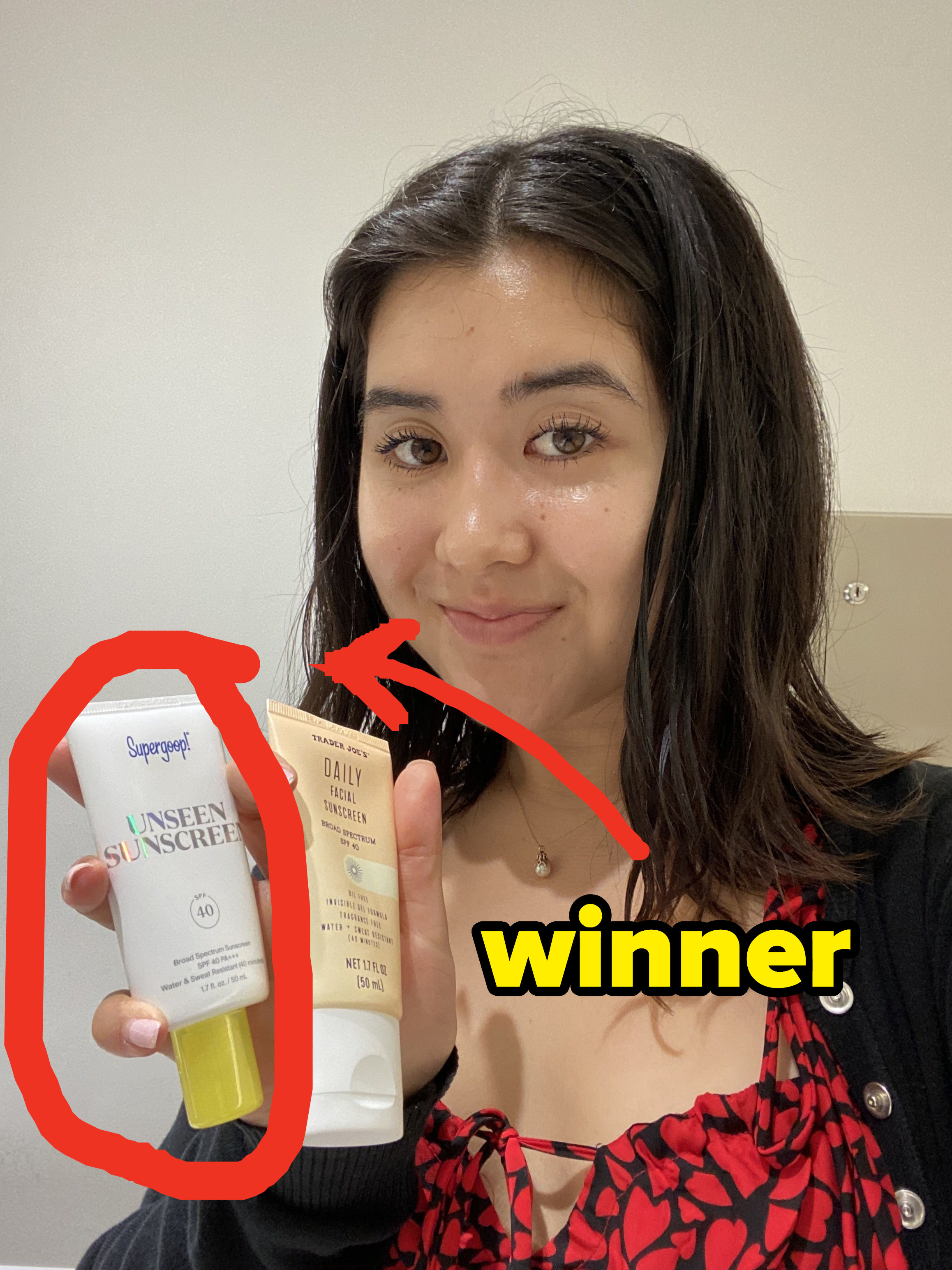 Have you tried either of these sunscreens? Let me know in the comments.