For starters, the girl is so cool and chic. If you saw her house tour with Architectural Digest, you'd know how stylish she is. You've got to love someone who has tables shaped like corn on the cob, right? 

Emma Chamberlain's Cold Brew Cookie Smoothie is being sold for $19 at Erewhon Market, and she's the latest celeb to collaborate with the grocery store on a drink.
However, unfortunately for me, there's no Erewhon outside of LA, so the only option I had was to make it myself. So I quickly went to researching and found the exact recipe.
Here's how I recreated the smoothie:
The ingredients I ended up using are as follows: cold brew, frozen raspberries, a frozen banana, cacao powder, cacao nibs, maple syrup, almond milk, dried coconut flakes, coconut cream, almond butter, vanilla protein shake, dates, and Biscoff cookies.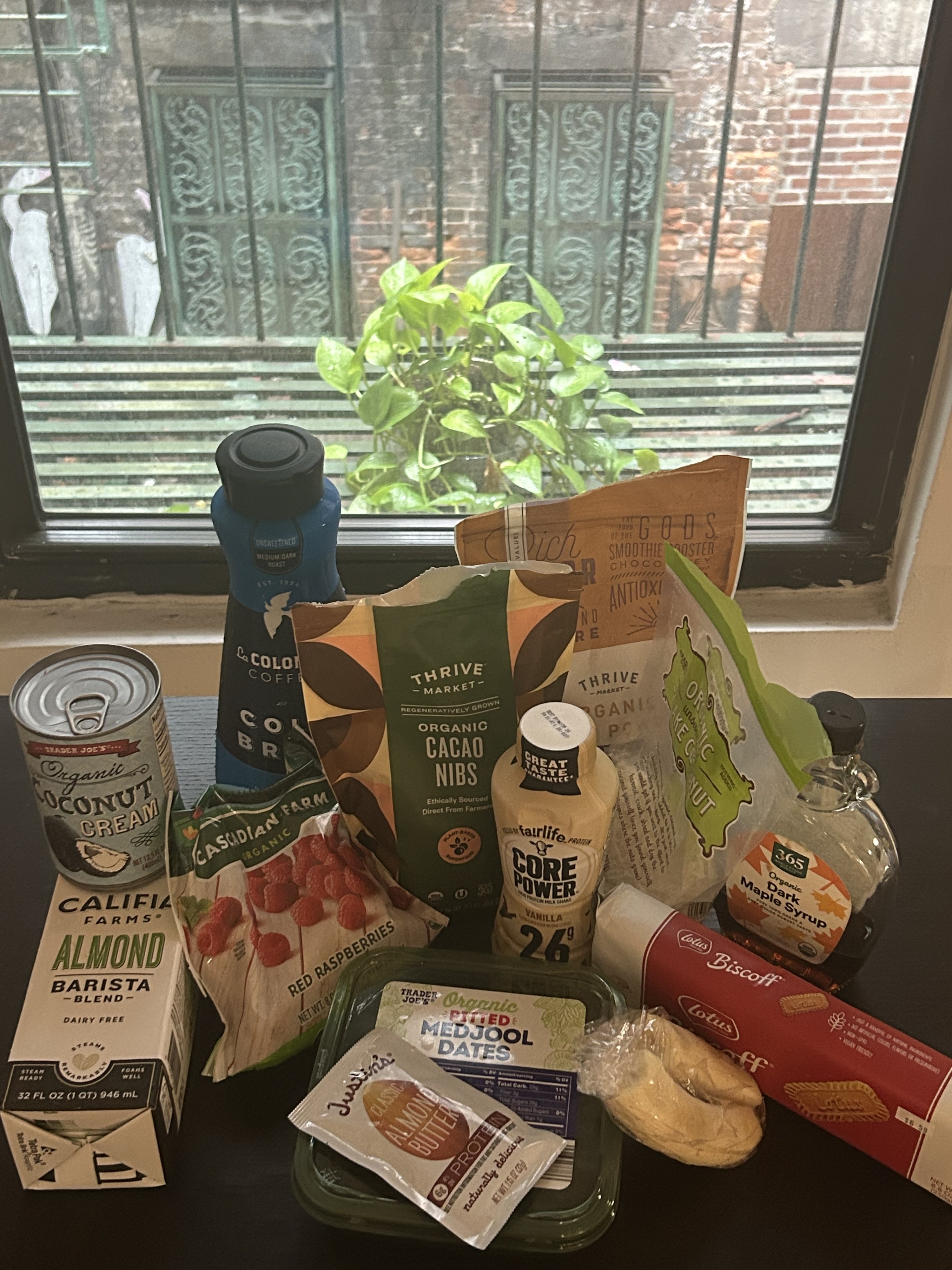 Basically, for this recipe, you're going to be making two different smoothies and then layering them on top of each other. First, we need to make the "raspberry ganache" layer, so I started by pouring 1/4 cup of frozen raspberries into a blender.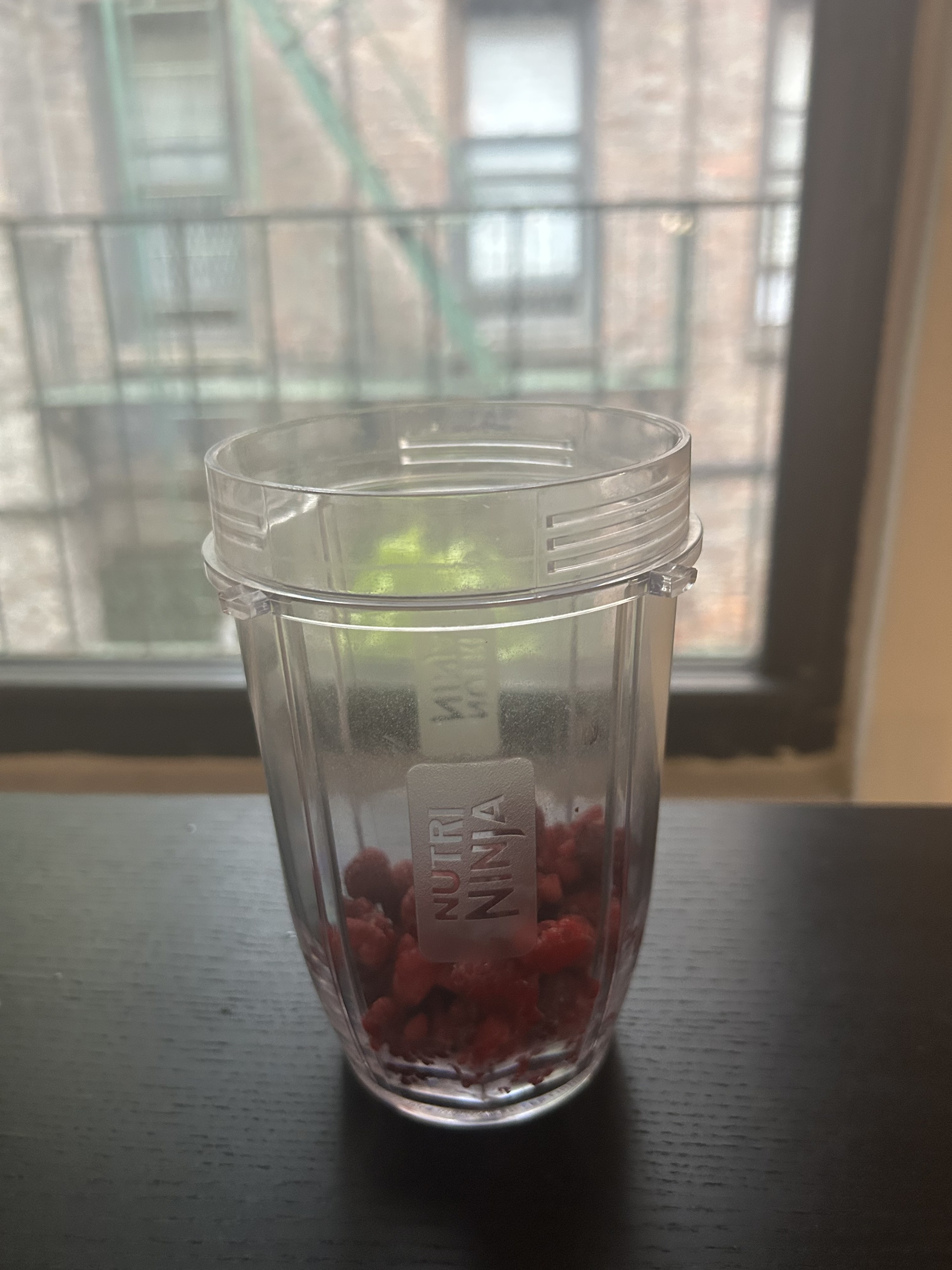 Then, I added in 2 tablespoons of maple syrup, 2 pitted Medjool dates, and 2 tablespoons of cacao powder.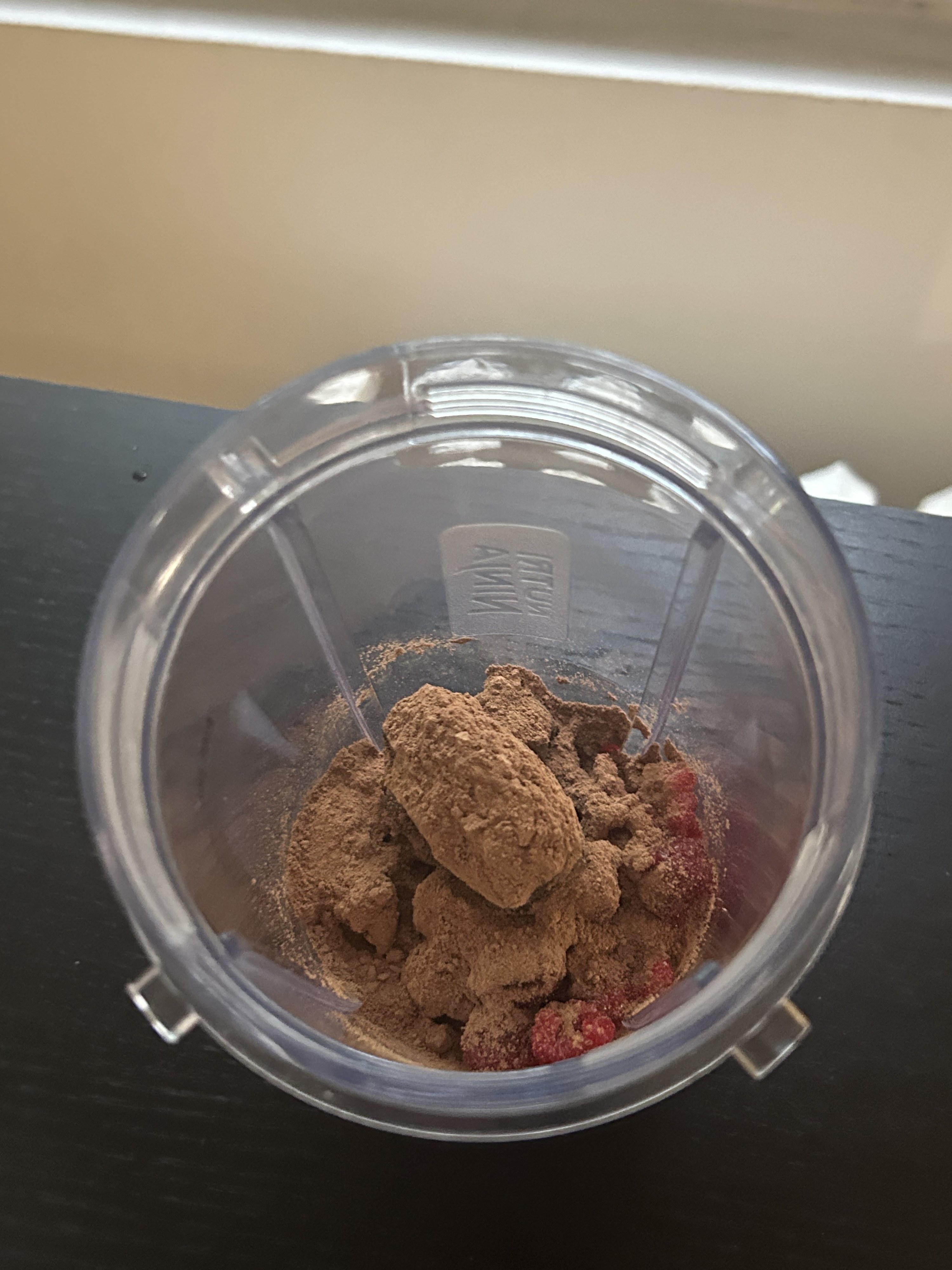 I followed that with 1/4 cup of coconut cream and 1/4 cup of cold brew.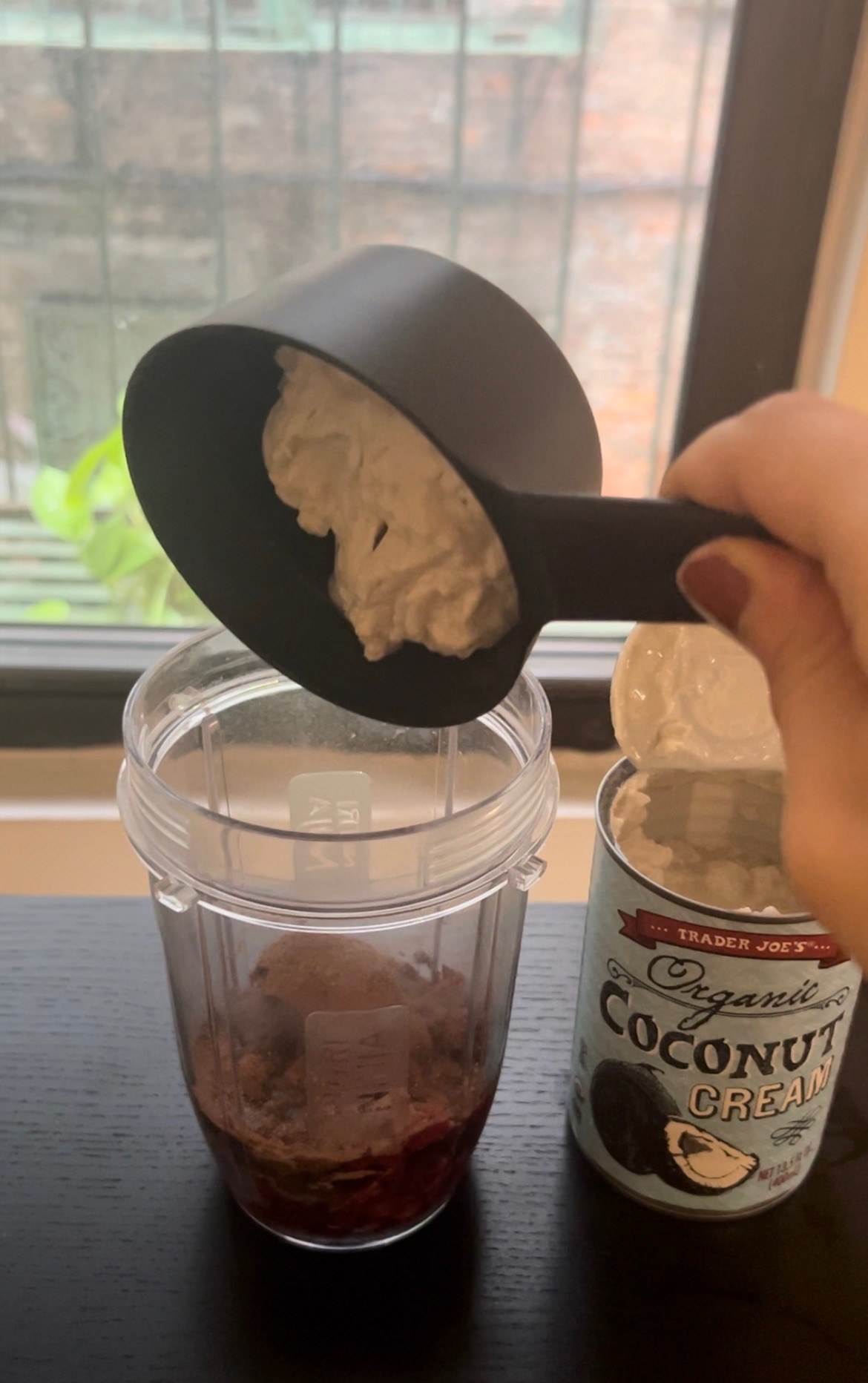 Then, I blended the mixture until smooth, and set this cup to the side.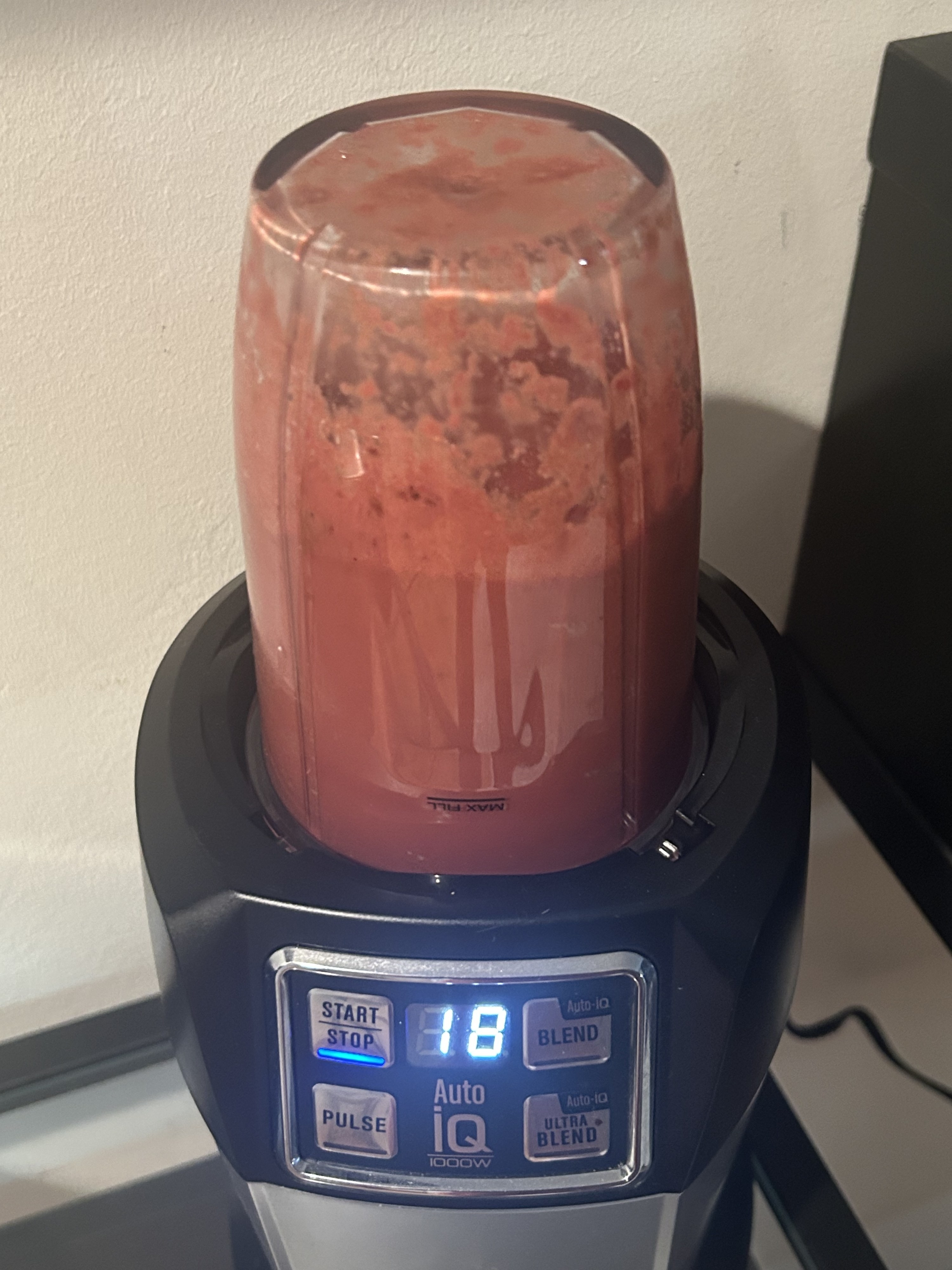 Since the "raspberry ganache" portion of the drink was done, it was time to make the other layer of the smoothie. So, in a new blender cup, I added a frozen banana.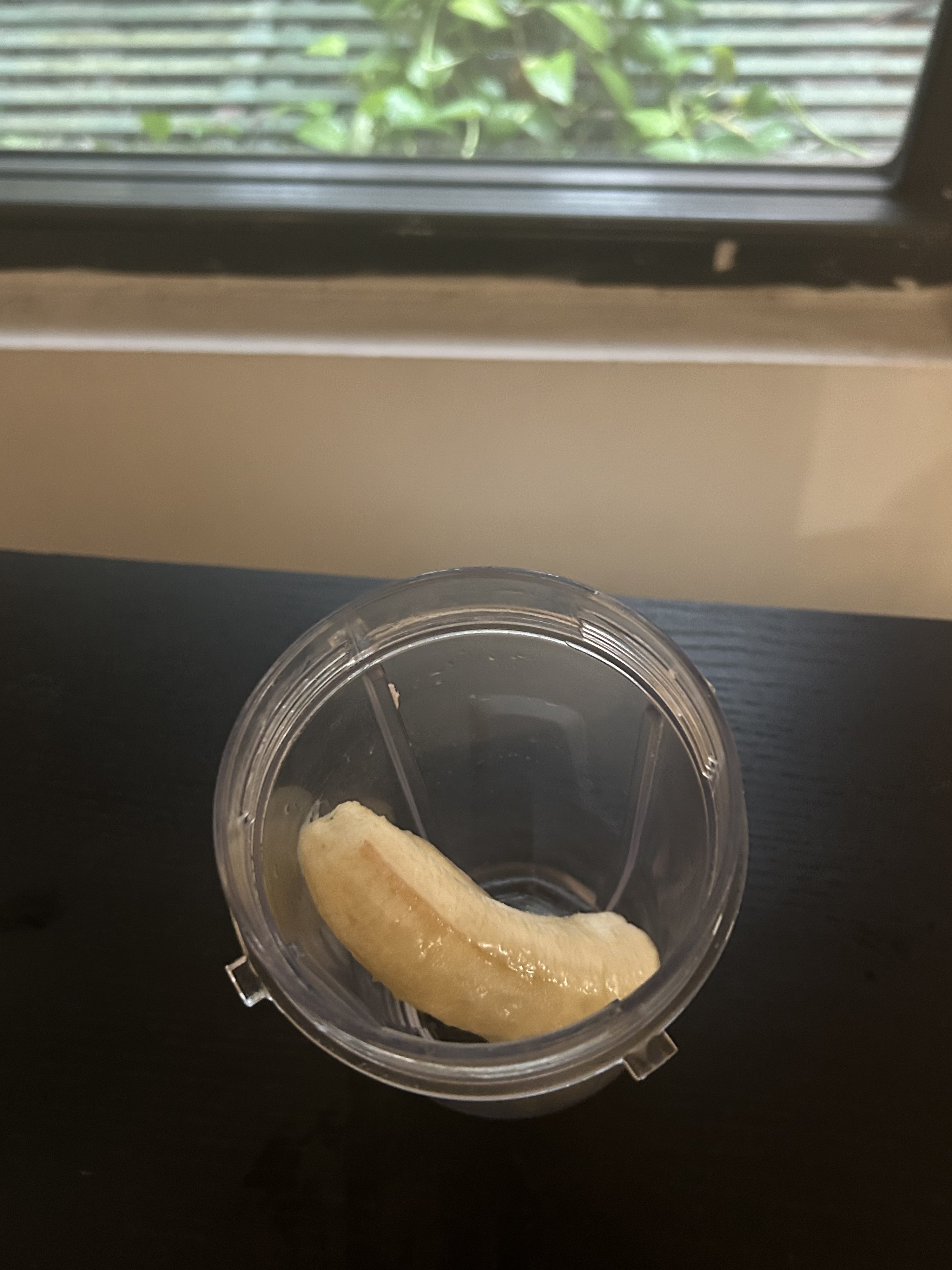 After the banana, I added a splash of maple syrup, a splash of vanilla protein shake, and half a cup of almond milk.
After topping the cup with 1/4 cup of coconut shreds, a tablespoon of almond butter, and a handful of ice, I blended the mixture until cohesive.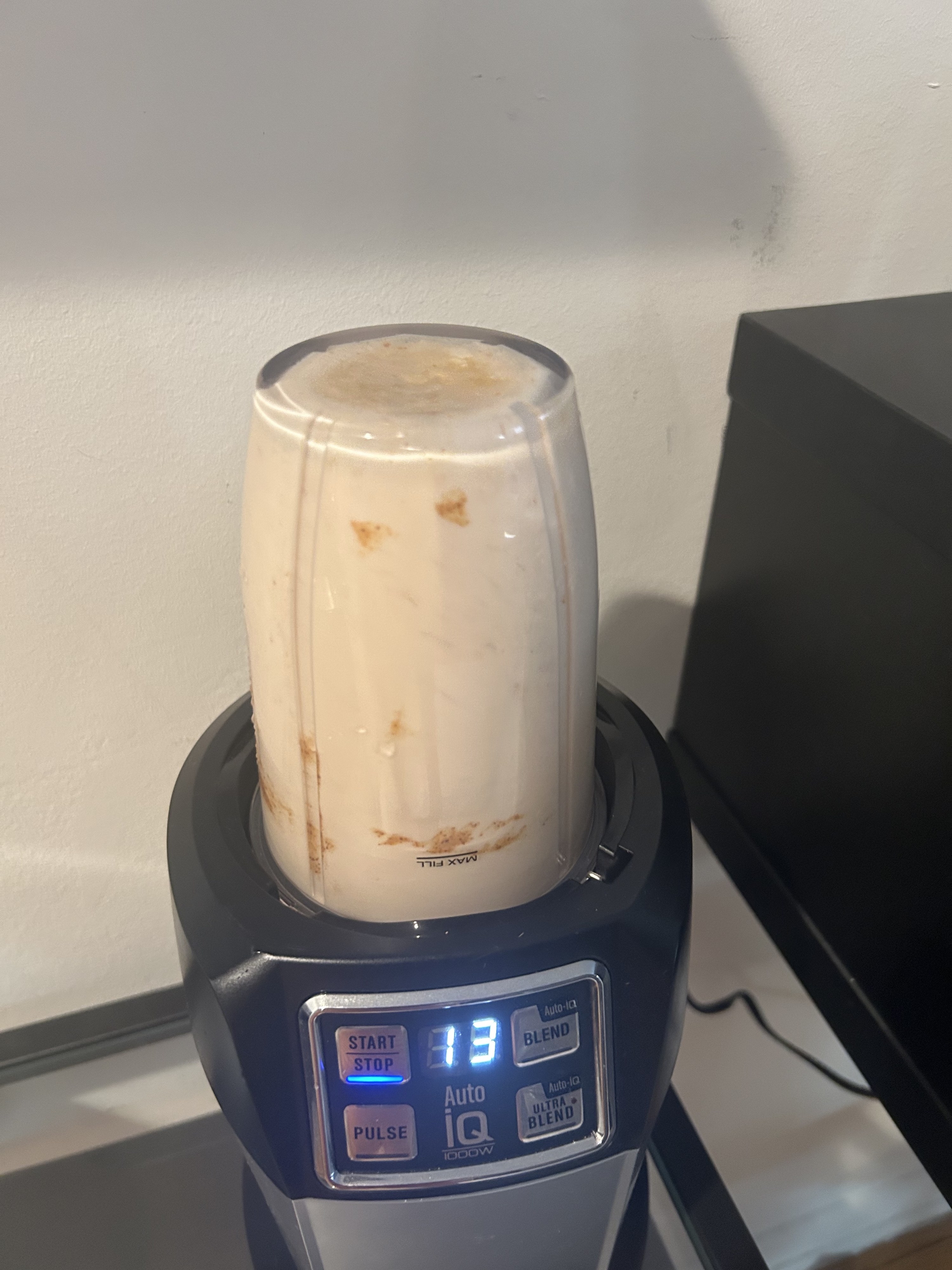 And lastly, I assembled the smoothie. In my trusty Chamberlain Coffee jar, I poured in the two mixtures, layering the "raspberry ganache" over the banana until the cup looked like it had stripes. For the final touch, I topped the jar off with Biscoff cookie crumbles and cacao nibs.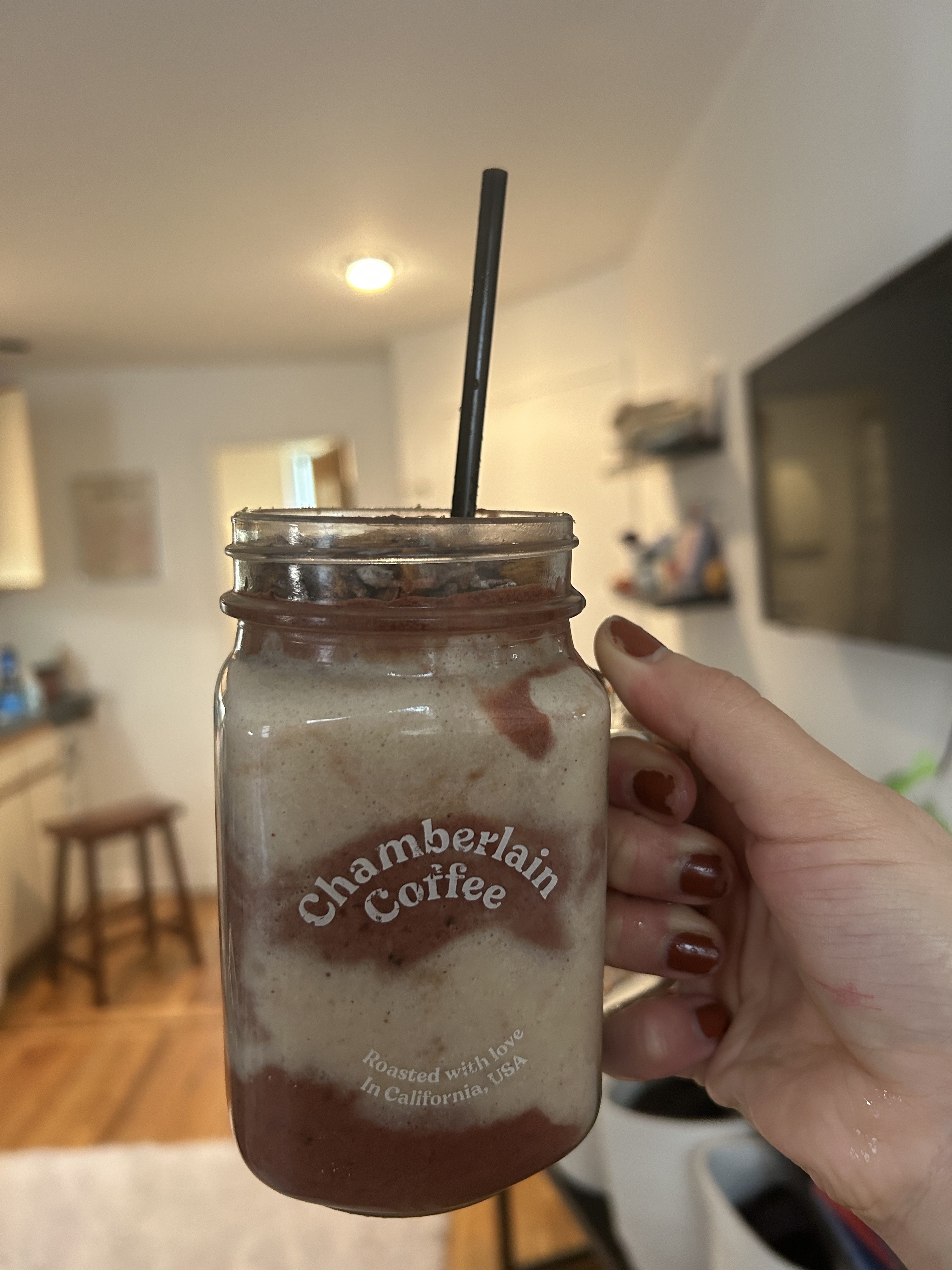 After drinking the first few sips, I was honestly a little shocked at how good it was. Like, it was very, very good. The cherry-coffee-cacao combo was incredible. Not too sweet, but not flavorless either. The banana mixture was also amazing and it all just worked. The cookie crumbles and cacao nibs added the perfect crunch to it, too.
If you like coffee and dark chocolate, you will 1000% really like this.
But I'm not going to lie, this smoothie is kind of a pain in the ass to make. There are so many ingredients, some of which seem a little unnecessary, and there's a bit of effort required with the assembly of the smoothie.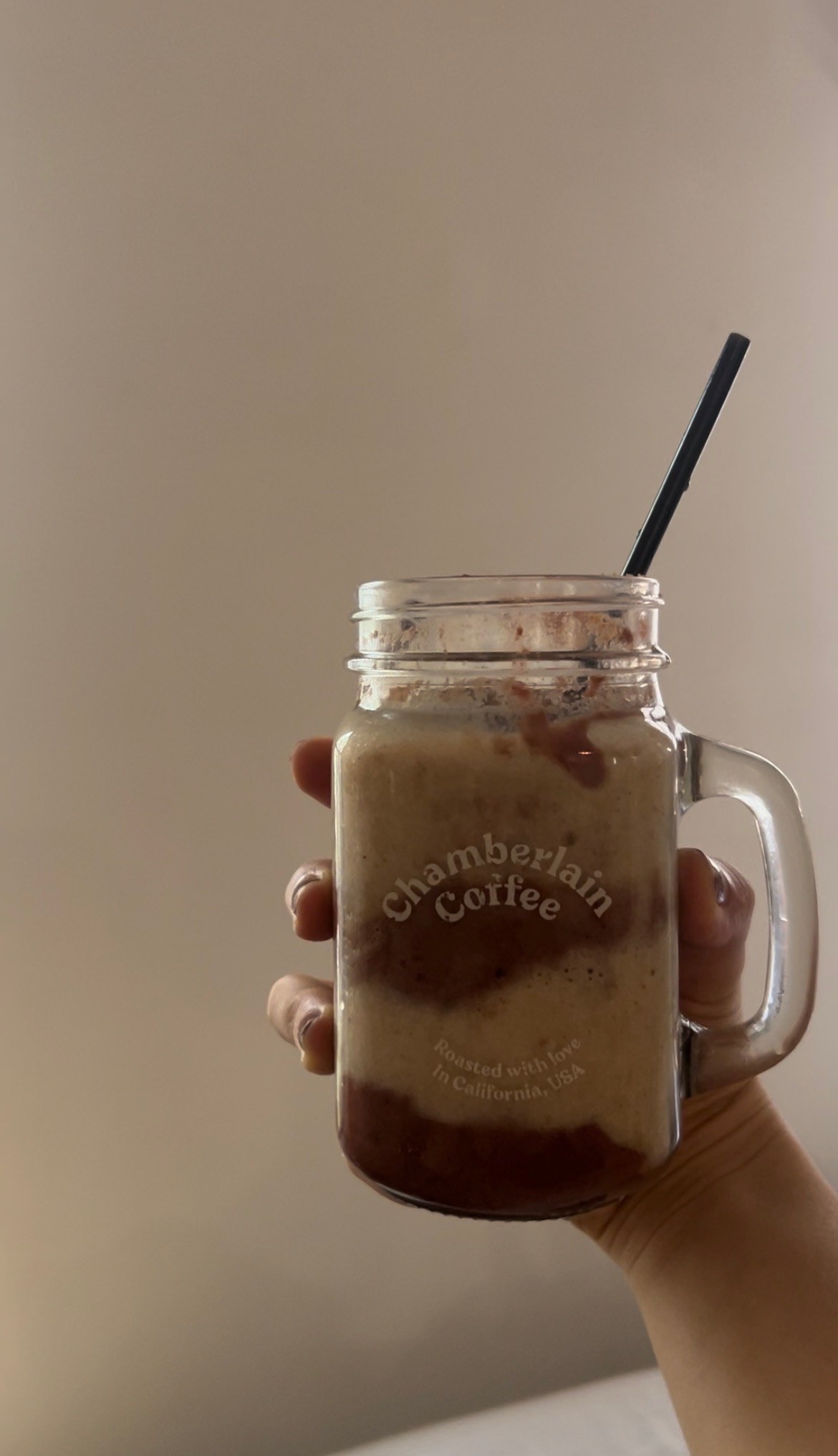 So would I pay $19 for this? No. But I would make it at home again. And I'd probably cut down on a few ingredients next time.