Sweden. A nation usually famous for flat pack furniture.
And this goddamn beautiful romance between its prince and a former star of Paradise Hotel, a Big Brother-type show.
Is now in the news after two men reportedly stole two crowns and a royal orb from a cathedral west of the capital Stockholm, before fleeing in a small motorboat.
The stolen regalia includes these gold, precious stones and pearl-encrusted funeral crowns of King Karl IV and his wife Queen Kristina.
The crowns were buried with the couple in the early 17th century but were later exhumed and put on display inside the cathedral.
According to the Swedish Police Authority, water police and police helicopters have now been called in to help find Prince Carl and the royal family's priceless swag, known as "king choruses" and a "riksapple".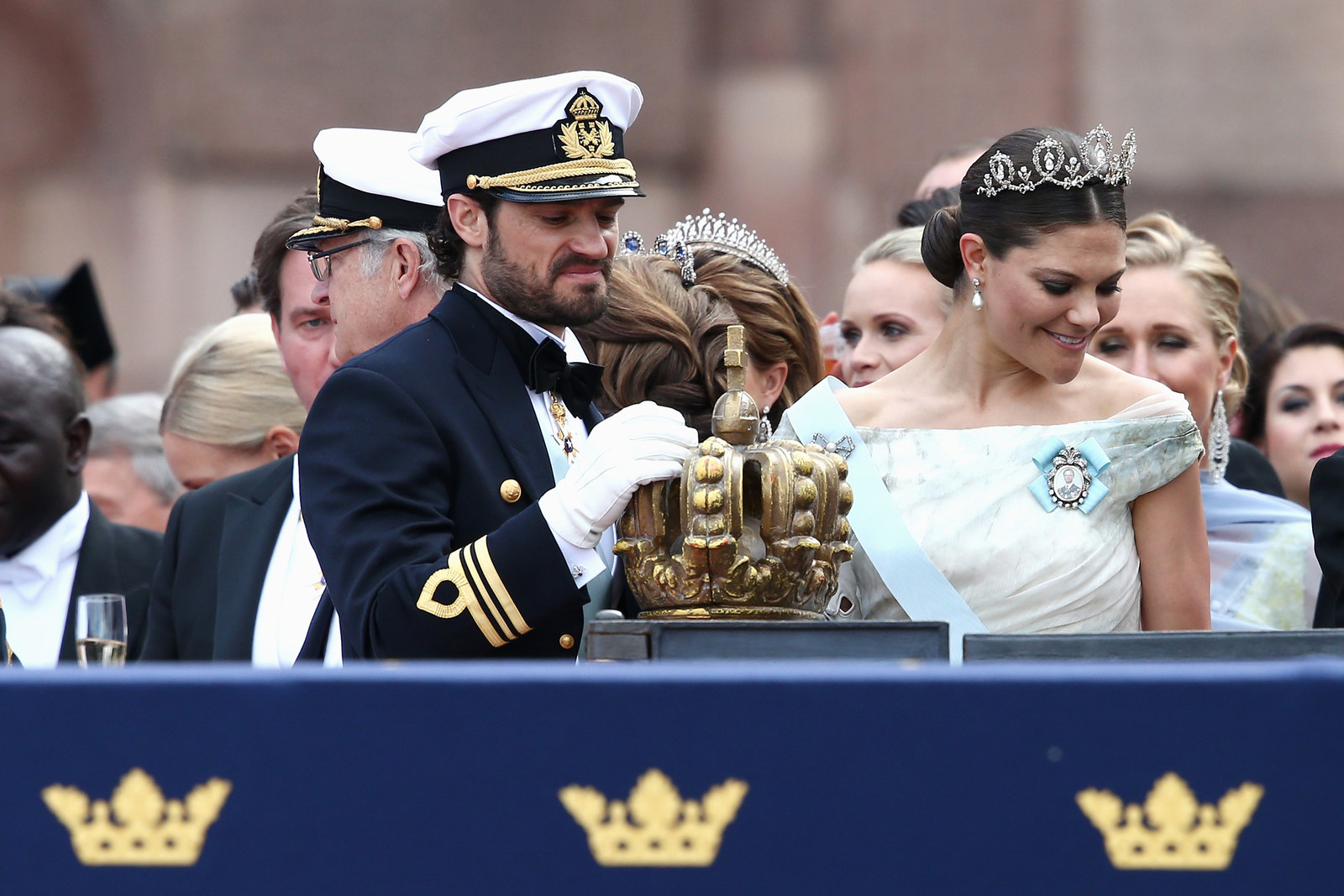 The dean of the cathedral Christofer Lundgren condemned the Ocean's 8-esque robbery.
Police refused to confirm whether the robbery of three historically significant items from an alarmed booth in a manned church was a professional job.
The search continues.