Karl Stefanovic Got Married In Mexico And Here's The Tea
Seven bridesmaids! In this economy?
Karl Stefanovic, host of Today and internet icon, got married over the weekend in Mexico and boy, the wedding was a mood.
The 44-year-old TV host, who has copped a roasting in the press after ending his previous 21-year marriage in 2016, wed 34-year-old shoe designer Jasmine Yarbrough.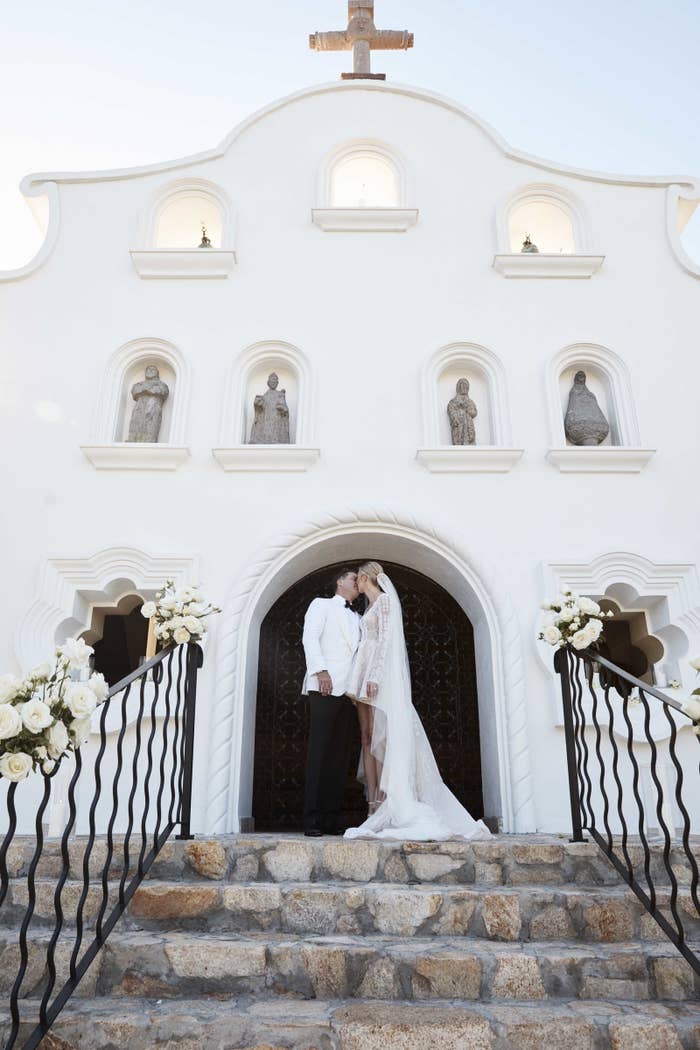 A lot of Aussie journos were flown to Cabo in Mexico to cover the four-day event and it got a bit messy. Some were reportedly evicted from their hotels and armed guards were brought in.
Not that it seemed to bother the couple who got hitched on the steps of a fancy resort and were married by Karl's sister, Elise Pointon, who is a celebrant. Karl wore a Tom Ford suit (like he did to the Logies) and R.M. Williams boots.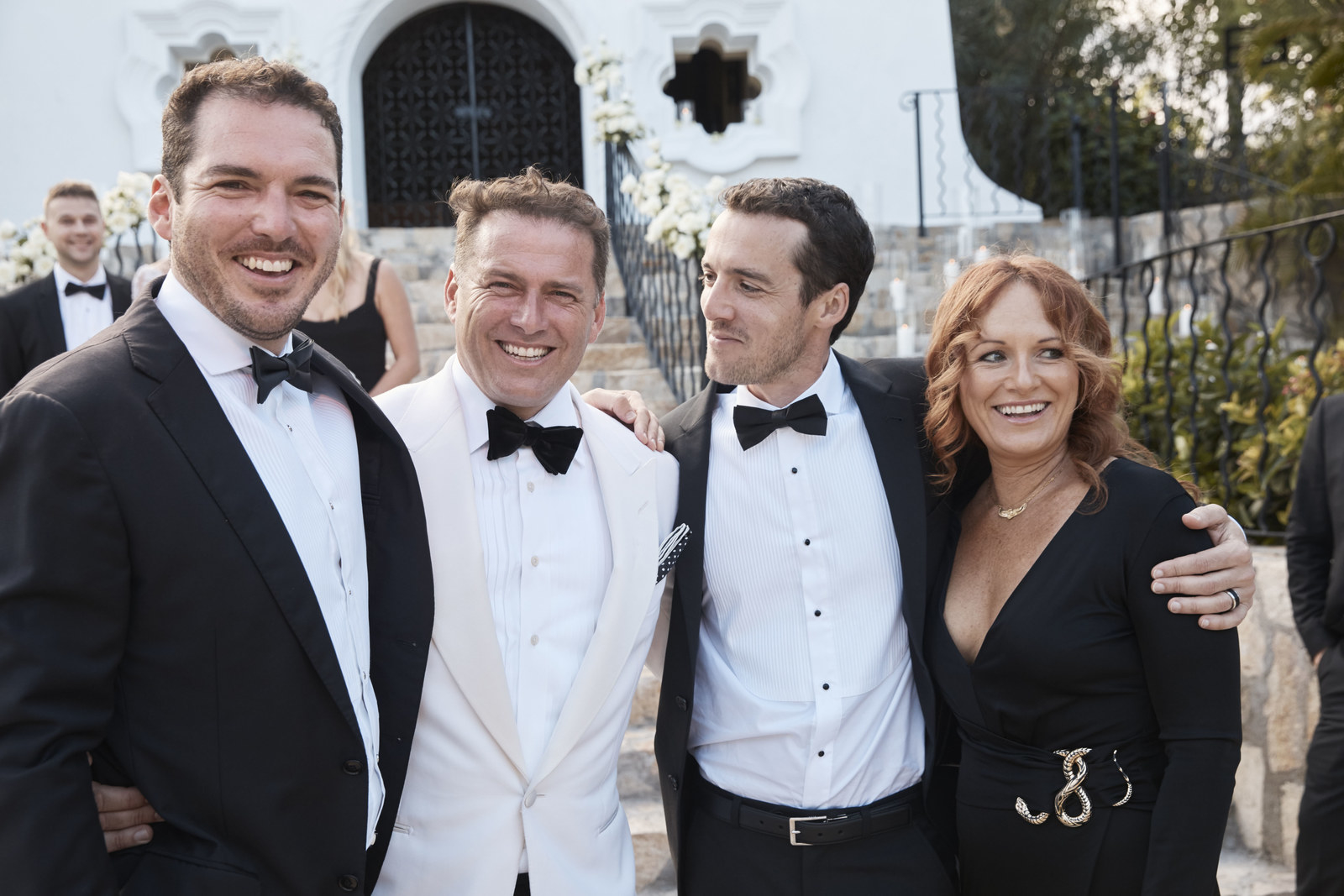 Karl's brother Peter was a groomsman.
Jasmine wore a specially made gown with detachable skirt by J. Andreatta. Designer Jessica Andreatta created the dress which took six months to make.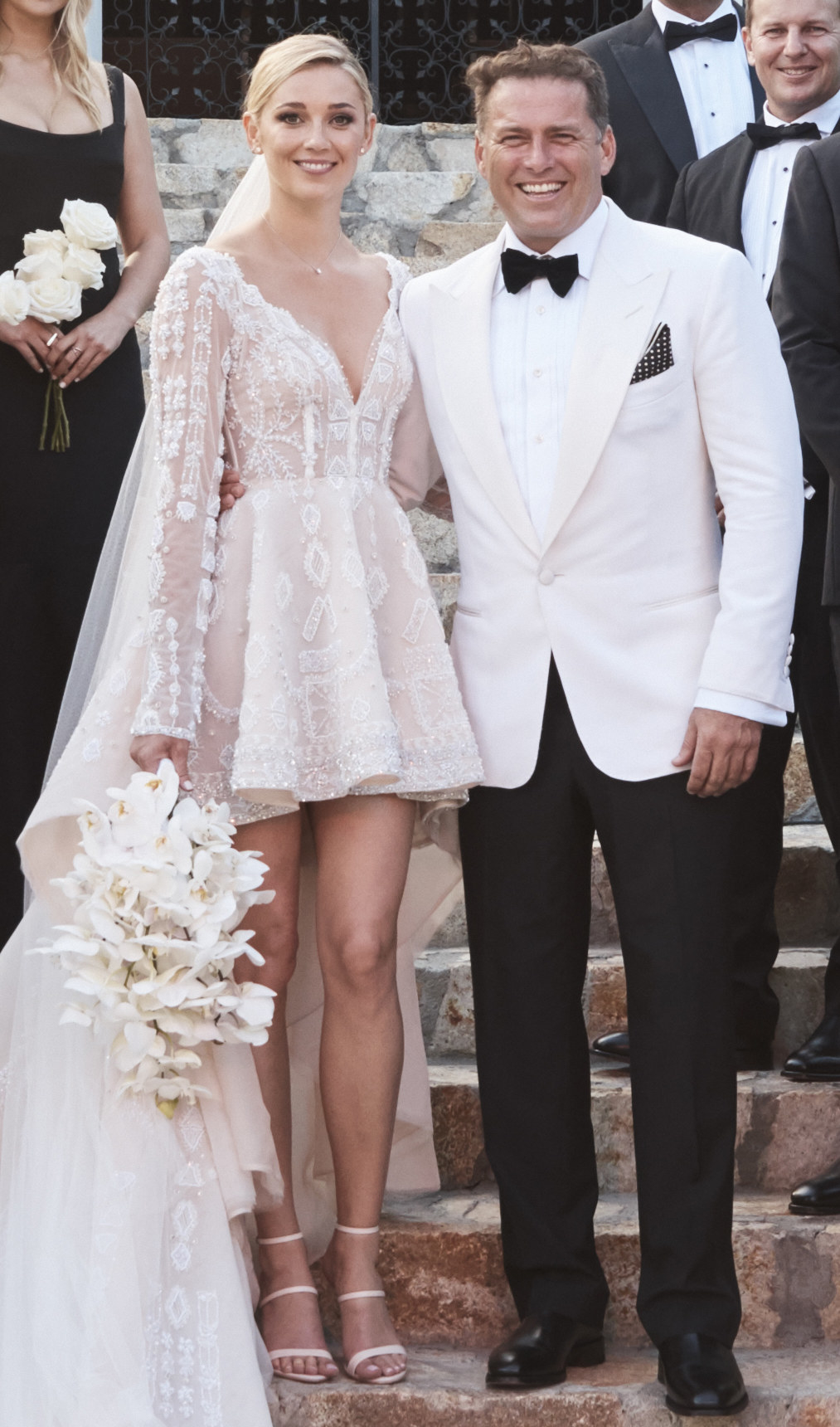 There was seven bridesmaids and seven groomsmen.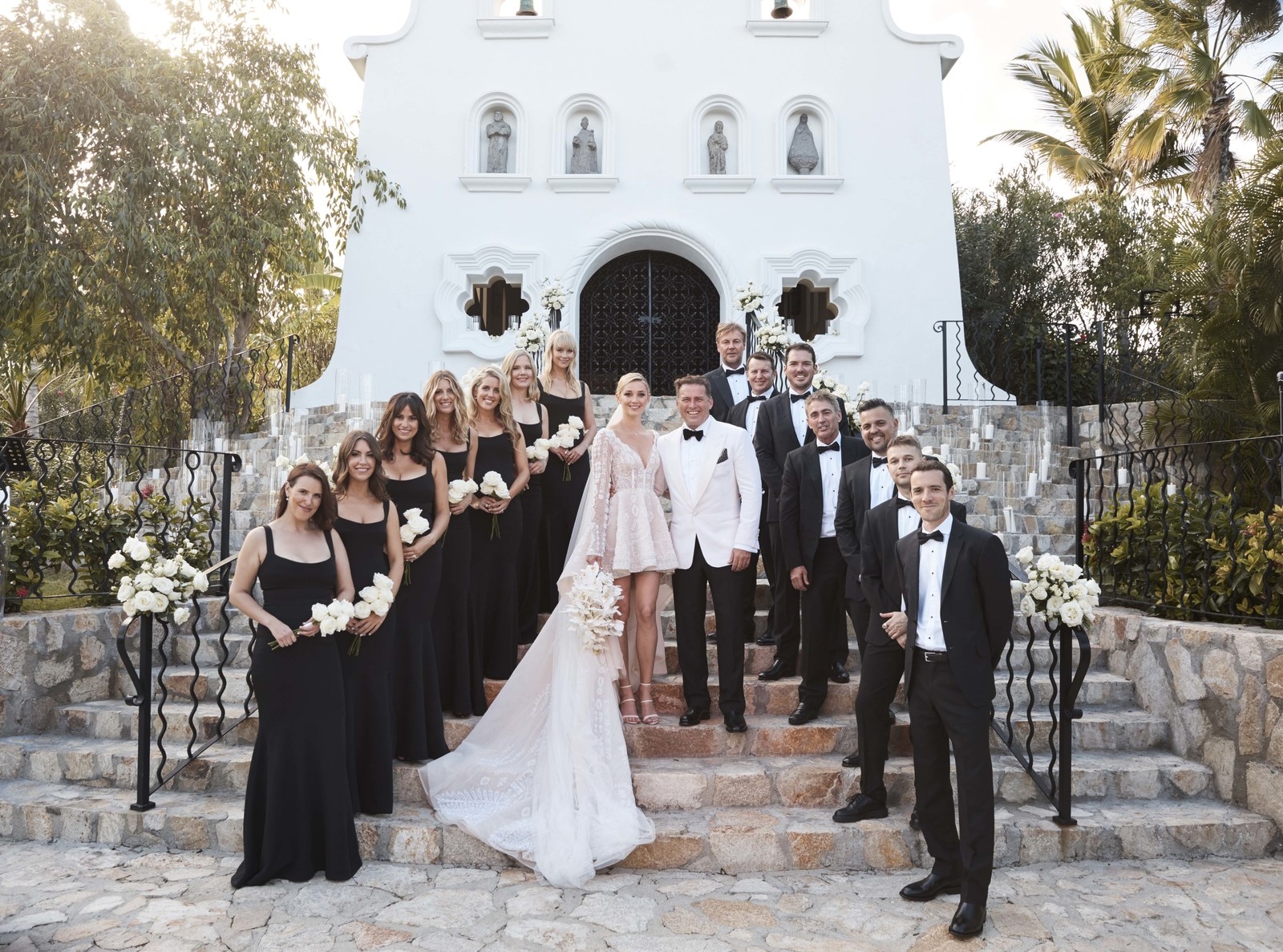 Congratulations lovers. Great wedding. Simply flawless. But who, over the age of 30, has 14 friends? That's a real achievement right there and I stan.